Years active

1983–present




Height

1.93 m




Spouse

Precious Lunga (m. 2010)




Children

2




Nationality

British






Born

28 September 1947 (age 69) (

1947-09-28

)

Ardingly, Sussex, England




Occupation

Journalist, television presenter, news anchor




Notable credit(s)

Channel 4 News (1989–present)




Relatives

Bishop George Snow Peter Snow Dan Snow




Education

University of Liverpool, Ardingly College, St Edward's School, Oxford




Movies and TV shows

Channel 4 News, Drugs Live, Dispatches, Sri Lanka's Killing Fields: W, Coriolanus




Similar

Precious Lunga, Peter Snow, Krishnan Guru‑Murthy, Dan Snow, Jeremy Paxman




Profiles




Twitter

Facebook
Jon Snow (born 28 September 1947) is an English journalist and television presenter, currently employed by ITN. He is best known as the longest running presenter of Channel 4 News, which he has presented since 1989.
Contents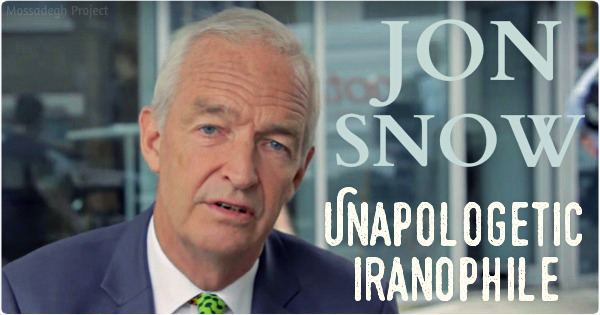 Snow has held numerous honorary appointments, including Chancellor of Oxford Brookes University from 2001 to 2008.
Early life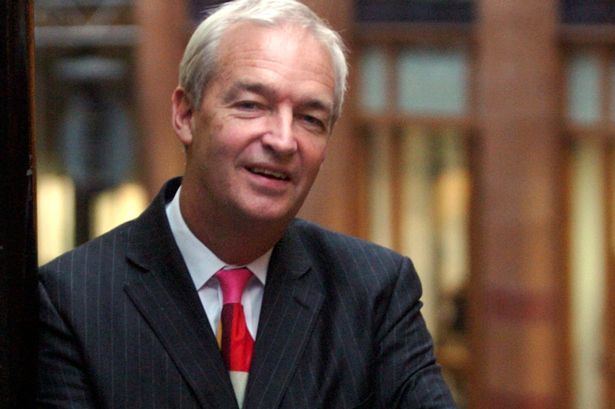 Snow was born in Ardingly, Sussex, the son of George D'Oyly Snow, Bishop of Whitby, and his wife Joan, a pianist who studied at the Royal College of Music. He is a grandson of WW1 General Sir Thomas D'Oyly Snow (about whom he writes in his foreword to Ronald Skirth's war memoir The Reluctant Tommy) and is the cousin of retired BBC television news presenter Peter Snow.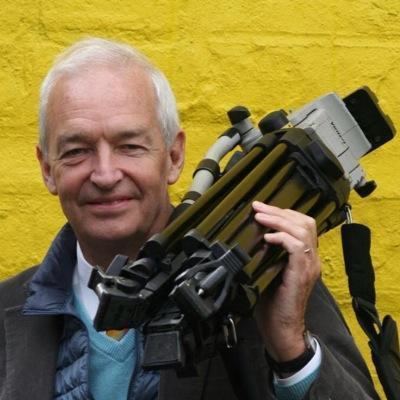 Snow won a choral scholarship by Winchester Cathedral, and spent five years at the Pilgrims' School. He grew up at Ardingly College, where his father was headmaster. In 2013, he recounted how the inquiry into Sir Jimmy Savile had allowed him to re-evaluate his own childhood when he was molested by one of the school's domestic staff.
Snow subsequently attended St Edward's School, Oxford. When he was 18 he spent a year as a VSO volunteer teaching in Uganda.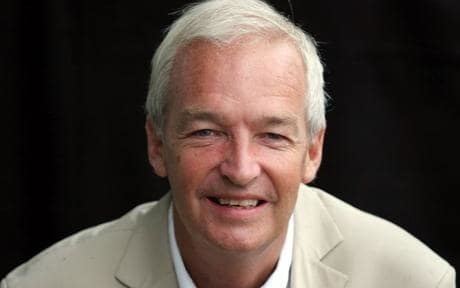 After mixed success in his first attempt to pass his A-level qualifications, he moved to the Yorkshire Coast College, Scarborough, where he later obtained the necessary qualifications to gain a place reading Law at the University of Liverpool. However, he did not complete his undergraduate studies, being rusticated for his part in a 1970 anti-apartheid socialist student protest, which he later described as "an absolute watershed in my life".
Career
After leaving Liverpool, Snow was hired by Lord Longford to direct the New Horizon Youth Centre, a day centre for homeless young people in central London, an organisation with which he has remained involved and of which he subsequently became chairman.
He served as ITN's Washington correspondent (1983–1986) and as diplomatic editor (1986–1989) before becoming the main presenter of Channel 4 News in 1989. In 1992 he was the main anchor for ITN's election night programme, broadcast on ITV; he presented the programme alongside Robin Day, Alastair Stewart and Julia Somerville. (Previously ITN's programme had typically been presented by Alastair Burnet, who left ITN in 1991. The 1992 election night programme was the only one hosted by Snow. He was replaced by Jonathan Dimbleby from 1997 onwards.) He has won several RTS Awards – two for reports from El Salvador, one for his reporting of the Kegworth air disaster as well as the 1995 Award for Best Male Presenter and the 1980 Award for TV Journalist of the Year for his coverage of Afghanistan, Iran and the Middle East.
Snow is known for sporting his vast collection of colourful ties and socks.
While working as a journalist in Uganda, he flew alongside President Idi Amin in the presidential jet. He has recounted how whilst Amin appeared to be asleep he thought seriously about taking Amin's revolver and shooting him dead, but was worried about the consequences of firing a loose round in a jet aircraft.
In 1976, Snow reputedly rejected an approach by British intelligence services to spy on his colleagues. At first he was asked to supply information about the Communist Party, but he was then asked to spy on certain "left-wing people" working in television. In return he would have received secret monthly, tax-free payments into his bank account, matching his then salary.
In 2002 he returned to radio, presenting Jon Snow Reports on Oneword Radio, a weekly show and podcast. He wrote regular articles for the Channel 4 News website and Snowmail – a daily email newsletter on the big stories coming up on the evening edition of Channel 4 News.
In 2003, at the height of the "dodgy dossier" affair, Alastair Campbell walked into the studio to rebut statements by the BBC. Without notes or preparation, Snow attempted to question Campbell about the affair.
In 2004, Snow published an autobiography, Shooting History. The book was published by Harper Perennial and details Snow's life from his childhood, up to the 2003 invasion of Iraq.
He refuses to wear any symbol which may represent his views on air; in the run up to Remembrance Day, he condemned what he called "poppy fascism" because "in the end there really must be more important things in life than whether a news presenter wears symbols on his lapels".
On 28 February 2008, Snow courted more controversy by claiming that the silence of the British media on the decision to allow Prince Harry to fight in Afghanistan was unacceptable, with the following statement: "I never thought I'd find myself saying thank God for Drudge. The infamous US blogger has broken the best kept editorial secret of recent times. Editors have been sworn to secrecy over Prince Harry being sent to fight in Afghanistan three months ago." These remarks provoked criticism from some viewers and media outlets.
On 9 February 2009, Snow interviewed Lt-Col Yvonne Bradley, the military counsel for Binyam Mohamed, a British resident detained for five years at Guantánamo Bay. Snow asked whether Mohamed's allegations of torture were justified: Bradley said there was no doubt at all that he had been tortured. Mohamed was released and returned to Britain on 23 February 2009.
In November 2010 Snow was sent to Haiti to report on the cholera outbreak.
On 14 June 2011, Snow presented the multiple award-winning investigative documentary Sri Lanka's Killing Fields, directed by Callum Macrae, which documented war crimes committed in the final days of the Sri Lankan conflict in 2009. The programme consisted of some of the most horrific footage ever broadcast in the UK; its second part, Sri Lanka's Killing Fields: War Crimes Unpunished was broadcast in March 2012.
On 29 August 2012, Snow carried the Paralympic Torch in the relay prior to the opening ceremony of the 2012 Paralympic Games.
In 2013, Snow had a dispute with broadcaster Charlie Brooker about video games in which Snow claimed the game Lego Marvel Super Heroes was violent. Later in the programme, Brooker referred to Snow as being "like a dog at the controls of a helicopter" when he was confused at how to control the character in the game.
In early 2014, Snow conducted a heated debate with comedian and actor Russell Brand who appeared in a Channel 4 interview about his petition for a debate on British drug laws.
He has also appeared in a number of episodes of the comedy Big Fat Quiz of the Year.
Awards and honours
Snow declined an OBE because he believes working journalists should not take honours from those about whom they report.
In May 2015, Snow accepted a BAFTA Fellowship at the 2015 BAFTA Awards Ceremony.
Snow was also awarded the honorary degree of Doctor of Letters by Liverpool University in 2011 and again by Sussex University in 2015. He also became Honorary Director of Oxford Brookes in 2009 following his term as Chancellor of that University.
Personal life
In 1979 Snow was briefly engaged to fellow ITN journalist Anna Ford, by then ITN's first female newsreader on News at Ten. For 35 years his partner was human rights lawyer Madeleine Colvin, by whom he has two daughters. In March 2010 he married Precious Lunga, a Zimbabwe-born academic 27 years his junior.
He was a school governor for many years at Brecknock Primary School, Camden.
Affiliations
Trustee of the National Gallery and Tate Gallery from 1999 to 2008.
Patron of Prisoners Abroad, a charity that supports the welfare of Britons imprisoned overseas and their families.
Patron of Pan Intercultural Arts, a UK charity that uses the Arts to empower young people and unlock their potential: www.pan-arts.net
Chancellor of Oxford Brookes University from 2001 to 2008, regularly attending university ceremonial events: in 2009 Oxford Brookes conferred upon him the honorary degree of Doctor of the University.
Honorary Professor of Stirling University and guest lecturer on its Film & Media Studies course.
Honorary Fellow (since 15 February 2006) of the Royal Institute of British Architects, an annually-conferred lifetime honour which allows the recipient to use the initials Hon FRIBA after his or her surname. Snow has an honorary degree from the University of Aberdeen, in recognition of his services to broadcasting.
Chairman of the Prison Reform Trust from 1992 to 1997.
President of the Cyclists' Touring Club in January 2007, succeeding Phil Liggett.
Patron of Reprieve, a legal action charity which uses the law to enforce the human rights of prisoners, from death row to Guantánamo Bay.
Patron of the African Prisons Project, an international non-governmental organisation with a mission to bring dignity and hope to men women and children in African prisons through health, education, justice and reintegration.
Patron of Media Legal Defence Initiative, a UK-based charity that provides legal support to journalists and media outlets.
Patron of the tree planting charity Trees for Cities.
Chair of New Horizon Youth Centre, the charity of which he was Director during the 1970s.
Ambassador of Ambitious about Autism, the UK charity supporting children and young people with autism.
Patron of the DIPEx Charity, a UK-based charity that produces two health websites, Healthtalkonline and Youthhealthtalk, featuring people's real life experiences of health and illness.
Patron of SafeHands for Mothers, a UK-based charity whose mission is to improve maternal and newborn health by harnessing the power of the visual, through the production of films.
Chair of the Heart of England Forest, the charity working to create a 30,000 acre connected woodland of native broadleaf trees. Currently 12% towards their final goal they are already England's largest new native forest.
References
Jon Snow (journalist) Wikipedia
(Text) CC BY-SA