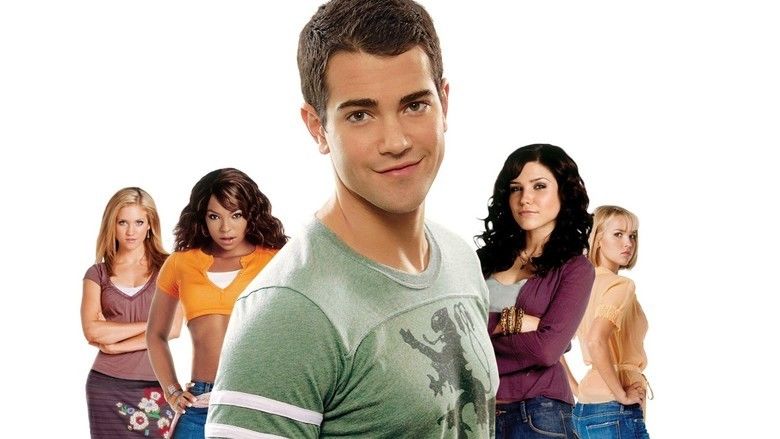 The movie begins with Kate (Brittany Snow) discussing her mother Lori's (Jenny McCarthy) series of bad relationships which always causes them to move to a new town. She and her mother move to a suburb of Portland, Oregon and Kate gets a job as a waitress. While at work, she sees popular local boy John Tucker (Jesse Metcalfe) on dates with three different girls: Carrie (Arielle Kebbel), a chronic overachiever; Heather (Ashanti), who is head cheerleader; and Beth (Sophia Bush) a promiscuous and liberal vegan activist. Kate learns from a co-worker that he dates girls from different cliques at his school so that they never interact and convinces the girls he dates to keep their relationships secret.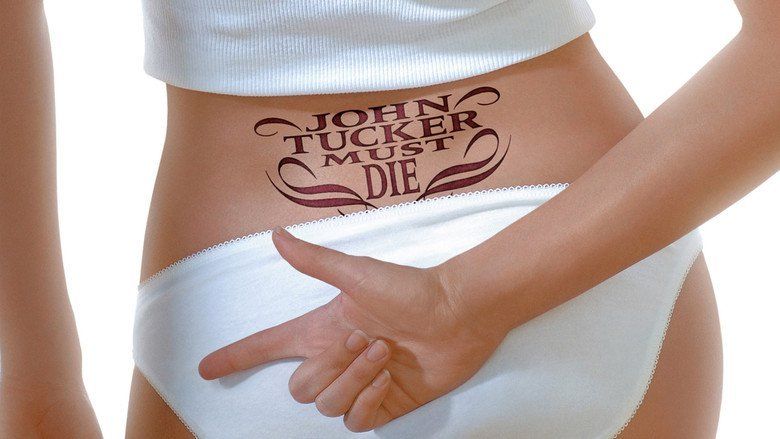 One day in gym class, Kate, Carrie, Heather and Beth end up on the same team for a volleyball game. During the game, Carrie brags about being with John Tucker, and the girls learn about his scheme. Carrie, Heather and Beth begin fighting. Kate tries to intervene, only to get all four of them sent to detention for the fight. Later that evening, the girls enlist Kate's help in seeking revenge against John Tucker. Meanwhile, Kate becomes friends with John's brother Scott (Penn Badgley), better known as "The Other Tucker". The girls' initial attempts to undo John (making people believe he has genital herpes and with Heather undermining his confidence by pranking him with estrogen, causing him to become weak and say strange things about himself) initially work in humiliating John, but eventually backfire as John manages to use them to his advantage. After he breaks up with all three girls, they agree that breaking his heart is the ideal revenge. They then enlist Kate to be the heartbreaker.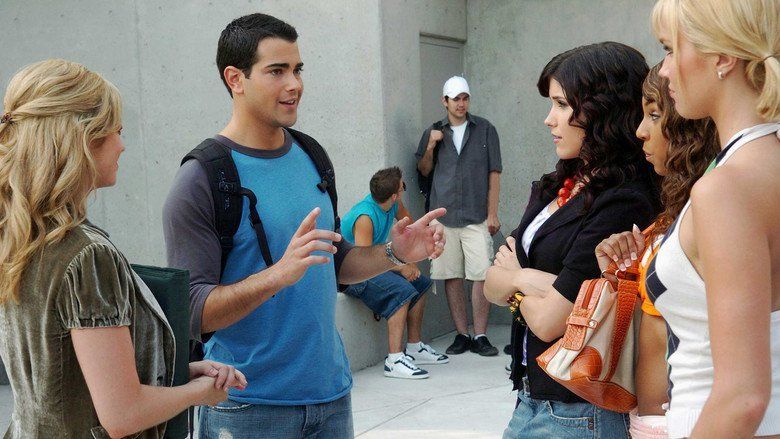 Kate joins the cheerleading team in order to get John's attention, and the girls give her advice on how to act around John and spy on the dates using surveillance equipment. Kate also gets a make over and John immediately notices Kate and tries to win her attention, but Kate dismisses him. With his ego insulted that there is a girl he cannot charm, John becomes determined to get her.
Kate and John eventually go on a series of dates, the first of which is a bonfire at the beach. Kate is unprepared after John asks to take her home and Beth intervenes to teach her how to kiss. However, John arrives, forcing Beth to hide in the back of his Land Rover.
At her house, Kate manages to buy Beth time to escape by kissing John, with Beth's skirt being ruined in the process after getting it caught in the car's door. The plan seems to be working as John relentlessly chases after Kate, even going to her house in the middle of the night while talking to her on the phone at the same time. (Kate tells him that she needs to call the police because there is a stalker outside the house, and John drives away in panic, hitting a trash can.)
The next date is a romantic boat ride, and Kate and John have a good time together. Beth later notices that Kate is starting to fall for John. To counteract this, Carrie tapes John bragging to his friends in the locker room, saying he'll be scoring "more than baskets" at the away game, and shows the tape to Kate in order to get her to snap out of it.
The girls try another plan to embarrass John Tucker at a hotel on the night of the away game. Kate seduces John on a video-chat and tells him to put on a woman's thong and climb out of his room and into hers. He is misled and climbs into a teacher's room and ultimately becomes the laughingstock of the school. John again uses this to his advantage, starting a fashion trend that helps the boys in the basketball team play better. Meanwhile, Kate's mother and Scott both discover the plan and lament the change in Kate's behavior.
Afterward, Kate tells John that she heard about what he said in the locker room about her. John makes amends by giving her his watch and asking her to be his girlfriend. Kate tells Heather, Carrie and Beth that she wants to be out of the plan, as whether they are dating or plotting to destroy John Tucker, it is still all about him. At John's birthday party, the tape the girls made of John's destruction is played, and Kate reveals the entire plot as John stares in disbelief, seemingly hurt.
Heather, Beth, and Carrie defend her after a guest throws his drink at Kate. Still, John Tucker becomes unfazed, and the party devolves into a cake fight. A few days later, John and Kate agree to be friends, and John resolves to be honest. Scott, happy that Kate confessed, becomes her lab partner again, and it is hinted the two will begin dating. Kate is now good friends with Beth, Carrie, and Heather. Kate finishes saying, "as for the girl who made John Tucker fall in love, well, she's a legend". After the credits, Kate warns viewers at home wanting to try this that destroying a man has consequences, and the camera pans to several male teachers bending over to grab some papers, all wearing thongs.
In its opening weekend, the film grossed a total of US$14,276,534, ranking third in the U.S. box office results for that weekend. As of November 2, the film grossed $41.9 million in the United States and Canada. The film made a total of $68,824,526 worldwide.
on Rotten Tomatoes the film has an approval rating of 26% based on 93 reviews, with an average rating of 4.3/10. The site's critical consensus reads, "This derivative teen comedy tries to go for cute when it could use more bite." On Metacritic, which assigns a weighted mean rating to reviews, the film has an average score of 41 out of 100, based on 27 critics, indicating "mixed or average reviews". Audiences polled by CinemaScore gave the film an average grade of "B+" on an A+ to F scale.
Angel Cohn from TV Guide gave the film a three stars rating out of four, making the usual criticism of teen movies that the 19 to 27 year old age range of the six young leads meant that "not one member of this teen picture's cast appears remotely young enough to be in high school", though adding that "veteran director Betty Thomas' light revenge comedy is surprisingly entertaining, if less than original." Cohn concluded, "Teen comedies are notoriously predictable, and screenwriter Jeff Lowell isn't out to rock the genre boat, but his smartly written dialogue and the infectious charm of the cast, particularly Snow and Metcalfe, add up to a winning combination."
Jeannette Catsoulis of the New York Times wrote that the film is "unforgivably clueless about teen culture" and "can't even sustain the courage of its girl-power convictions." Catsoulis was also critical of Metcalfe's "unconvincing" performance, writing that he musters "fewer expressions than a Botox infomercial." Michael Medved gave John Tucker Must Die two stars out of four, calling it "slick, stupid and slightly sleazy," and that at the half-way mark, the plot collapses. He added that Jenny McCarthy, in a supporting role, "...is notably better than the rest of the cast." James Berardinelli of ReelViews also disliked the film. He gave it 1.5 stars out of 4, saying "The gulf is vast between what the studio wants us to think John Tucker Must Die is and what it really is. The marketers and publicists would have us believe this is a dark, edgy teen comedy about a band of two-timed girls taking revenge on the school's biggest hunk. Unfortunately, Betty Thomas' film is neither dark nor edgy (although it occasionally tries masquerading in those categories), nor is it particularly funny." He goes on to mention "The movie may be able to bamboozle a few teen female fans into multiplexes, but it's hard to imagine any of them – even those who swoon at the sight of Jesse Metcalfe – labeling this as better than forgettable. And for anyone outside that demographic unfortunate enough to endure John Tucker Must Die, the memory will be too painful to fade quickly."
Jenny McCarthy's performance in the film earned her a Razzie Award nomination for Worst Supporting Actress.
The DVD was released on November 14, 2006.