Name

John Roskelley




Children

Jess Roskelley




Role

Mountain climber




First ascents

Trango Towers, Cholatse






People also search for

Jess Roskelley, Vern Clevenger, Galen Rowell




Books

Nanda Devi: The Tragic Ex, Stories Off the Wall, Paddling the Columbia, The Roskelley Collectio, Last Days
Piolet d or lifetime achievement award john roskelley
John Roskelley (born December 1, 1948) is a noted mountain climber and author from Spokane, Washington, and is known for his first ascents and notable ascents of 7000 and 8000 meter peaks in Nepal, India, and Pakistan.
Contents
Notable ascents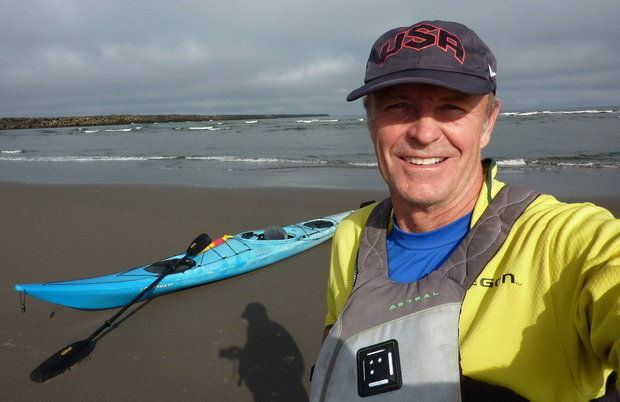 1973 Northeast Ridge Dhaulagiri, Nepal. Third ascent of peak. Summit reached with Louis Reichardt and Nawang Samden, May 12, 1973.
1976 Northwest Face Nanda Devi, U.P., India. New route and fifth ascent of peak. Summit reached by Roskelley, Louis Reichardt and Jim States on September 1, 1976. Because Nanda Devi Unsoeld, the daughter of Willi Unsoeld, died on the mountain, Roskelley's article describing the climb was called "Nanda Devi; the Tragic Expedition".
1977 First Ascent of Great Trango Tower with Galen Rowell, Dennis Hennek, Kim Schmitz and Jim Morrissey.
1978 Northeast Ridge/East Face and Abruzzi Ridge K2, Pakistan. New route and third ascent of peak. Summit reached by Louis Reichardt and Jim Wickwire on September 6, 1978; Roskelley and Rick Ridgeway reached the summit the next day. This was the first ascent of K2 by a team from the USA.
1979 West Face Gauri Sankar, Rolwaling Himalaya, Nepal. FA of Route and peak, with Sherpa Dorje, summitting on May 8, 1979.
1979 East Face (VII F8 A4) Uli Biaho, Karakorum, Pakistan. FA of route and peak with Ron Kauk, Bill Forrest and Kim Schmitz.
1989 Northeast Face Taboche, Nepal. First ascent of route by Jeff Lowe and John Roskelley, reaching the summit on February 13, 1989. Climb chronicled in "Last Days" by John Roskelley (see Writings).
1995 Roskelley, Tim Macartney-Snape, Stephen Venables, Jim Wickwire and Charlie Porter attempted a new route on Monte Sarmiento, on the western shores of Tierra del Fuego, where Roskelley, Macartney-Snape and Venables summited via new route up the southwest face of the western summit.
Writings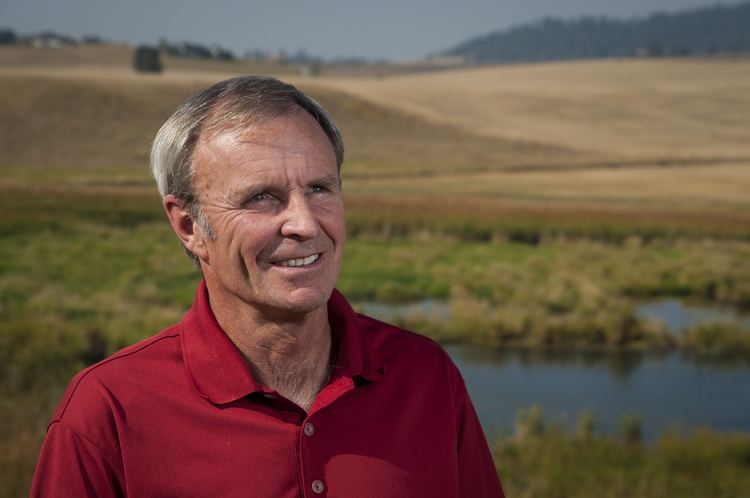 Roskelley, John (1980). "

"

The Obvious Line" - Uli Biaho". American Alpine Journal (Golden, CO, USA: American Alpine Club) 22 (53): 405–416. ISBN 978-0-930410-76-6.
Roskelley, John (1991). Last Days. Mechanicsburg, PA, USA: Stackpole Books. ISBN 0-8117-0889-6.
Roskelley, John (1998). Stories Off the Wall. Seattle, WA: Mountaineers Books. ISBN 0-89886-609-X.
Roskelley, John (2000). Nanda Devi: The Tragic Expedition. Seattle, WA: Mountaineers Books. ISBN 0-89886-739-8.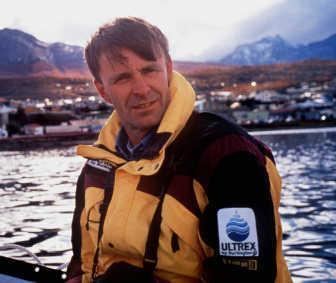 References
John Roskelley Wikipedia
(Text) CC BY-SA