Alexandra Lynn Hay (July 24, 1947 – October 11, 1993) was a character actress of the 1960s and 1970s. She was a native of Los Angeles, California, and graduated from Arroyo High School in El Monte.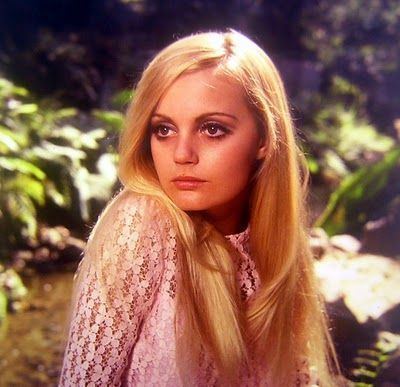 Hay's first credited role was in an episode of The Monkees, "Monkee Mother" (episode 27, original airdate March 20, 1967). Her career continued with small roles in the 1967 movies Guess Who's Coming to Dinner and The Ambushers. In the former, she portrayed a carhop who takes an ice cream order from Spencer Tracy's character.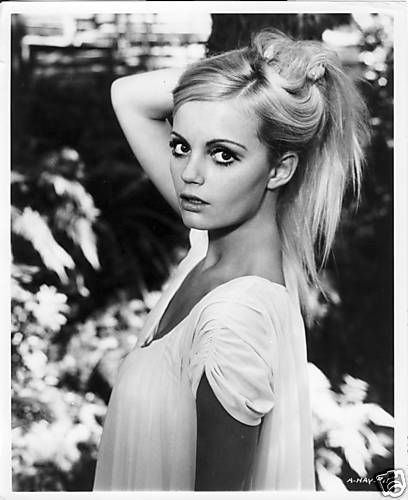 In 1968, she co-starred with James Garner and Debbie Reynolds in the romantic comedy How Sweet It Is! as Gloria, and in Otto Preminger's film Skidoo, as a young girl who discovers her car-dealer father (Jackie Gleason) is actually a onetime Mafia assassin. John Phillip Law played Stash, her hippie boyfriend. She and Law were re-teamed later, in The Love Machine (1971), based on a Jacqueline Susann novel. She also starred in the 1969 film Model Shop as the live-in girlfriend of an aimless young man played by Gary Lockwood. Her later films included Fun and Games (1971) (released in the U.S. as 1000 Convicts and a Woman), How to Seduce a Woman (1974) and The One Man Jury (1978).
Hay had television roles in episodes of Mission: Impossible, Love, American Style, Dan August, Kojak, The Streets of San Francisco, and Police Story. She appeared in the television movies, The F.B.I. Story: The FBI Versus Alvin Karpis, Public Enemy Number One and The Screaming Woman. She was also featured in a February 1974 pictorial in Playboy magazine titled "Alexandra the Great".
Hay died in 1993, age 46, of arteriosclerotic heart disease. She was cremated, and her ashes were scattered off the coast of Marina del Rey, California.