Name

John Newman




Party

Australian Labor Party




Education

University of Sydney





Spouse

Mary Newman




Role

Member of Parliament




Children

David Newman






Assassinated

September 5, 1994, Cabramatta, New South Wales, Sydney, Australia
John Paul Newman (formerly Naumenko) (8 December 1946 – 5 September 1994) was a member of the New South Wales state parliament and Member for the seat of Cabramatta.
Contents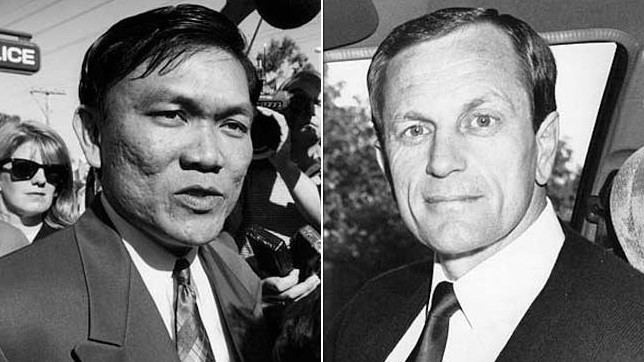 Newman was shot twice and killed outside his Woods Avenue home during the night of 5 September 1994. Phuong Ngo, a local club owner and political opponent who had run against Newman as an independent in 1991, was convicted of the killing in 2001.
Early life
John Newman was born in Austria on 8 December 1946. He came to Australia at the age of four in 1950. His parents who were of Croatian origin, had already divorced before they left for Australia where his mother later remarried a refugee from Ukraine, of the surname of Naumenko. John was known by the surname Naumenko but later changed his surname on 17 March 1972, by deed poll to Newman. Newman was elected three times to state parliament - in 1986, in 1988 and again in 1991.
Political career
In March 1972 he changed his surname by deed poll to Newman. He had a long history of involvement with the labour movement and with the Australian Labor Party, spending much of his working life as a union official. He was a State union organiser with the Federated Clerks' Union from 1970 to 1986. Newman completed post-graduate studies in industrial law at the University of Sydney and undertook a variety of Trade Union Training Authority education programmes.
Newman was elected an alderman on Fairfield Council in 1977 and remained on the council for 10 years. He was deputy mayor in 1985–86 and also served as acting mayor in 1986. In December 1979 Newman's pregnant wife, Mary, and five-year-old son, David, were killed in an automobile accident at Bossley Park.
Following a by-election in the seat of Cabramatta, Newman was elected to Legislative Assembly of New South Wales on 1 February 1986. Since the 1970s, Cabramatta has been a centre for immigrants and refugees from Asian backgrounds, particularly Vietnam, China, Laos, Cambodia and Thailand. Prior to his assassination, Newman had waged a campaign to combat Asian organised crime (such as the 5T Gang) and fight the corruption that had plagued the Cabramatta area.
Death
Newman had been the target of numerous death threats from Asian gangs but did not seek police protection. During the night of 5 September 1994 while outside his Woods Avenue home, he was shot twice and killed. His fiancée, Lucy Wang, was with him at the time but saw little of what happened because of the swiftness of the murder.
A local club owner, Phuong Ngo, who had previously attempted to secure Labor Party pre-selection for the seat of Cabramatta and had run against him as an independent in 1991, was convicted of the killing in 2001. Two of Ngo's alleged associates were acquitted. In 2003, an appeal by Ngo against the conviction failed. A 2009 Judicial inquiry into Ngo's conviction also found no evidence of an injustice.
Legacy
A local swimming pool was named after Newman by the Fairfield City Council.
References
John Newman (Australian politician) Wikipedia
(Text) CC BY-SA