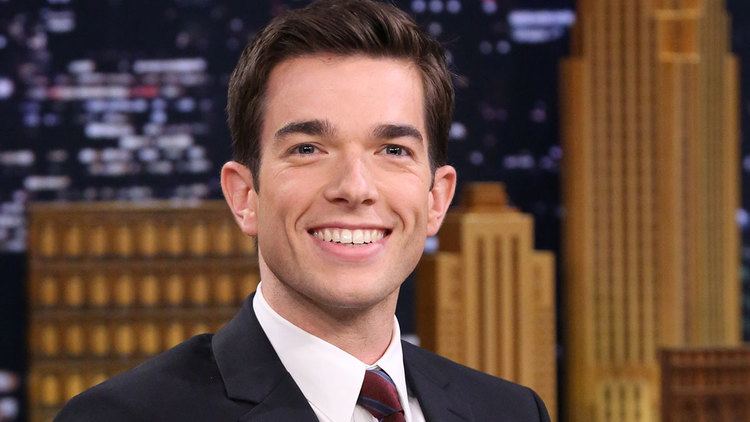 Mulaney was born in Chicago, Illinois, the son of Ellen (née Stanton), a law professor at Northwestern University, and Charles W. "Chip" Mulaney, Jr., an attorney and partner at Skadden Arps. Both of his parents are of Irish Catholic descent. Mulaney's maternal great-grandfather was George J. Bates, a Republican mayor of Salem, Massachusetts, who also served as a congressman from that state. His maternal great-uncle is William H. Bates, who also served as a U.S. congressman. Coincidentally, Mulaney's grandmother Carolyn Stanton and Hilary Meyers—mother of Mulaney's future Saturday Night Live coworker Seth Meyers—performed together in a hospital benefit show in Marblehead, Massachusetts, called Pills A Poppin' directed by Tommy Tune, then 19.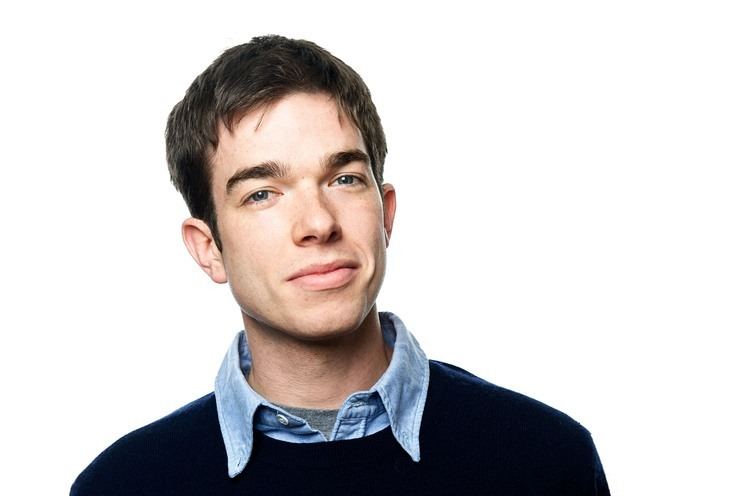 Mulaney's parents both attended Georgetown University and Yale Law School with the future president Bill Clinton, whom Mulaney met in 1992. Mulaney was an altar boy. He is the third of four children.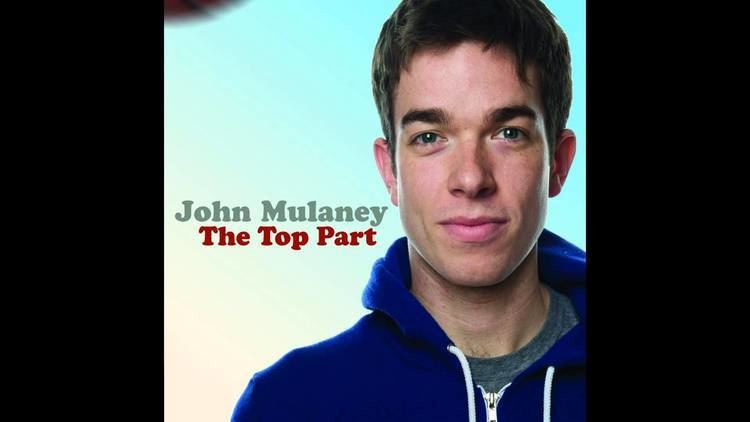 At the age of seven, Mulaney had an opportunity to audition for the role of Kevin in the film Home Alone, but his parents declined. For junior high, he attended St. Clement School where, in lieu of doing reports, he and his best friend, John O'Brien, would offer to perform what they had learned in the format of a skit. Mulaney would also frequent the Museum of Broadcast Communications, where he would watch archived episodes of shows such as I Love Lucy or The Tonight Show Starring Johnny Carson. He then attended St. Ignatius College Prep, and finally Georgetown University, where he studied English Literature.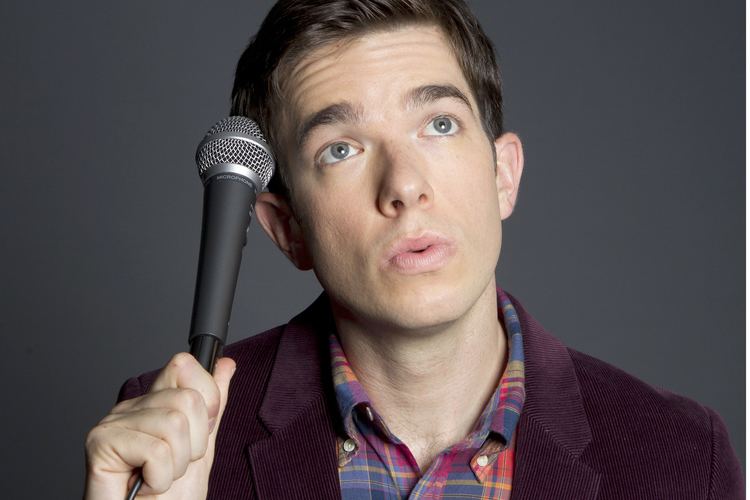 Upon graduating from college, he moved to New York with ambitions of a career in comedy, and was hired as an office assistant at Comedy Central. After a year, he pitched the idea for a parody of the I Love the '80s called I Love the '30s, which he developed along with fellow comedian Nick Kroll.
After first working as a commentator on Best Week Ever, Mulaney auditioned for Saturday Night Live in August 2008, along with Kroll and T.J. Miller. Mulaney won a spot on the writing team, where he remained for six seasons. He also occasionally appeared on the show's Weekend Update segment. He and SNL actor Bill Hader co-created the recurring SNL character Stefon. Mulaney was nominated for the Primetime Emmy Award for Outstanding Writing for a Variety Series with the SNL writing staff from 2009–2012. Mulaney won a Primetime Emmy Award for Outstanding Original Music and Lyrics at the 63rd Primetime Emmy Awards with Justin Timberlake, Seth Meyers and Katreese Barnes.
In addition to his work on SNL, Mulaney has worked for a number of years as a stand-up comedian. He has performed on Live at Gotham, Conan, Jimmy Kimmel Live, Late Night With Jimmy Fallon, Late Night With Conan O'Brien, and Comedy Central Presents. Mulaney also released a stand-up comedy album titled The Top Part in 2009, and a stand-up comedy special called New In Town in 2012. Both were produced with Comedy Central. He frequently tours his comedy shows, sometimes with his Mulaney co-star Seaton Smith. He performed at the 2008 Bonnaroo Music Festival.
Mulaney's third stand-up comedy special titled The Comeback Kid was released on November 13, 2015, on Netflix. His second stand-up show, New In Town, which premiered on Comedy Central in 2012, is also on Netflix. Mulaney received a 2016 Emmy nomination for Outstanding Writing for a Variety Special for his work on The Comeback Kid, losing to Patton Oswalt's Talking for Clapping. Mulaney's fourth stand-up show and special, Kid Gorgeous, will be touring in summer and fall 2017.
In May 2013, NBC passed on picking up Mulaney's semi-autobiographical sitcom pilot, titled Mulaney. However, in June 2013, Fox Broadcasting Company ordered a new script upon deciding whether or not to order the production of several episodes.
In October 2013, Fox announced that they picked up the show for a six-episode season order. Mulaney was the creator, producer, and writer of his eponymous series until its cancellation in May 2015.
Mulaney regularly performs as George St. Geegland, an elderly man from the Upper West Side of New York. St. Geegland and fellow New Yorker Gil Faizon (portrayed by Georgetown classmate and comedian Nick Kroll), host a prank show called "Too Much Tuna" in which contestants are given sandwiches with too much tuna fish. Mulaney has toured the United States alongside Kroll in a show called Oh, Hello, with both in character as George St. Geegland and Gil Faizon, respectively. The show premiered on Broadway on September 23, 2016, and concluded its run on January 22, 2017.
Mulaney has received positive feedback for his stand-up work and writing on Saturday Night Live, although his sitcom received poor reviews. His most recent stand-up special, The Comeback Kid, received critical acclaim in 2015, with David Sims of The Atlantic calling it "a reminder of everything that makes Mulaney so singular: storytelling rich with well-observed details, delivered with the confidence of someone decades older than 33." In 2016, he was nominated by the Emmy Awards for "Outstanding Writing for a Variety Special" for his standup special John Mulaney: The Comeback Kid.
On July 5, 2014, Mulaney married makeup artist Annamarie Tendler. Mulaney and Tendler had their wedding ceremony performed by friend Dan Levy. Together, they own a white French Bulldog named Petunia.
Admitting to having a drinking problem in the past, he no longer drinks alcohol. Mulaney has referenced his drinking, often to "blacking out", in his stand-up routines.
Mulaney was raised Catholic and was an altar boy.
The Top Part (Comedy Central Records, 2009)
New in Town (Comedy Central Records, 2012)
The Comeback Kid (Drag City, 2017)
"Kid Gorgeous" (2017)