Spouse

Elizabeth Yu (m. 1958)




Born

August 11, 1926 (age 93) (

1926-08-11

)

Amoy, Republic of China

Children

Lance Gokongwei, Lisa Gokongwei, Robina Gokongwei, Marcia Gokongwei, Faith Gokongwei, Hope Gokongwei

Parents

John Gokongwei, Sr., Juanita Marquez Lim

Siblings

Johnson Go, James L. Go, Henry Go

Similar People

Died

9 November 2019 (aged 93) Manila, Philippines
Power list asia mr john gokongwei
John Robinson Lim Gokongwei, Jr. (traditional Chinese: 吳奕輝; simplified Chinese: 吴奕辉; pinyin: Wú Yìhuī; Pe̍h-ōe-jī: Gô͘ E̍k-hui; born Go Ek-hui on 11 August 1926 – 9 November 2019) was a Filipino business magnate, investor, and philanthropist. His conglomerate company JG Summit Holdings, Inc. had an extensive panoply of business and investment holdings across the Filipino economy, including shipping, telecommunications, retail, financial services, petrochemicals, utilities, aviation, food, beverages, and livestock farming.
Contents
John gokongwei a brief history
Early life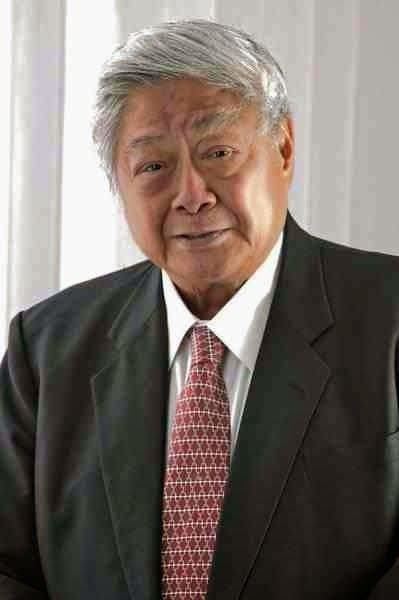 John Gokongwei, Jr. was born in China to a Filipino-Chinese father who was a scion of a wealthy Cebu-based family, with ancestral ties to China's Fujian province. His patrilineal great-grandfather was Don Pedro Lee Gotiaoco, a wealthy Chinese immigrant tycoon who was once the largest taxpayer in Cebu. The family fortune was lost when his affluent father died. John was 13 years old at this time. He initially supported his family by peddling items along the streets of Cebu from his bicycle. From the age of 17 to 19, he traded using a wooden boat, taking items to Lucena by sea, and then to Manila by truck.
Early career
After the Second World War, he started his own company called Amasia, which imported textile remnants, fruit, old newspapers, magazines, and used clothing from the US. During this time, he courted a young girl, Elizabeth, who would later become his wife. In the early 1950s, along with his brothers and sisters who returned from China, he started to import cigarettes and whiskey too.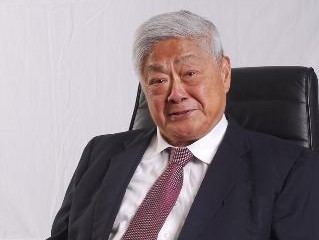 In 1957, seeing that trading would always have low margins and would always be dependent on government policies, the family concern entered the era of manufacturing. With a loan of 500 thousand pesos from Albino Sycip, then chairman of China Bank, and DK Chiong, he started a corn milling plant producing glucose and corn starch. The company was named Universal Corn Products and later expanded into Universal Robina Corporation. San Miguel Corporation was a big customer of theirs.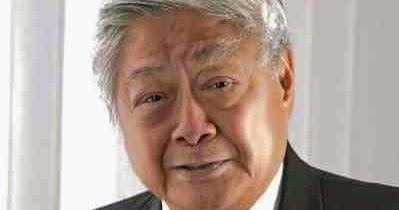 In 1961, as his company started to launch brands such as Blend 45 (an instant coffee brand, to compete with Nestle's Nescafe), John returned to school to study and obtain an MBA at the De La Salle University. A decade later, he underwent a 14-week advanced management program at Harvard.
Later career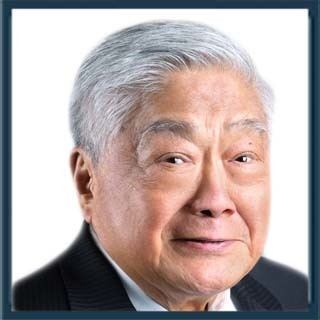 He was the chairman of JG Summit Holdings, one of the largest conglomerates in the Philippines. In 2010, his company signed a $3billion order with Airbus for refleeting of his airline, Cebu Pacific Air. From 2003 his telecom company Digital Telecommunications Philippines spent nearly $800 million for its mobile carrier, Sun Cellular which is the 3rd largest mobile operator in the Philippines at that time before selling to the PLDT group for $1.7 billion. He attempted a $1 billion takeover of United Industrial Corporation Ltd (UIC), a property giant from Singapore of which he owned in excess of 30%. UIC controls Singapore Land, one of the biggest property landlord in Singapore.
In 2013, his company bought the stake of San Miguel Corporation in Meralco, the largest power distributor in the country, for close to $1.8 billion.
Gokongwei also owns Universal Robina Corporation, one of the largest manufacturer of snacks in Southeast Asia. In July 2014, URC acquired Griffin's Foods from Pacific Equity Partners, a New Zealand food company for $609 million.
He also controls Robinsons Land, one of the biggest property developers in the Philippines, which also operates a chain of malls. The Gokongwei Family controls over $20 billion of combined market capitalization for all the companies they own.
In February 2008, Forbes Asia magazine's first Heroes of Philanthropy list included 4 Filipinos – Jaime Zobel de Ayala, John Gokongwei, Ramón del Rosario Jr., and Óscar López.The list is composed of 4 philanthropists each from 13 selected countries and territories in Asia.
Publications
On August 29, 2007, at the Ateneo de Manila University, Gokongwei's biography, John L. Gokongwei Jr.: The Path of entrepreneurship, by the University's Dr. Marites A. Khanser, was launched, and it narrated the "riches-to-rags-to-riches" story of the tai-pan. Gokongwei stated that entrepreneurship is a way out of poverty. Khanser's book also enumerated the Nine Rules of business success that Gokongwei followed since he was still a young businessman. In 2002 Gokongwei donated P200-million to the undergraduate school of management. He also gave donations to University of San Carlos, Xavier School, De La Salle University, Sacred Heart School and Immaculate Conception Academy.
Personal life
He married to Elizabeth Yu, and has six children (1 son and 5 daughters) - Lisa, Robina, Lance, Faith, Hope and Marcia. All his children play an active role in the Gokongwei empire and companies owned by JG Holdings. His only son, Lance Gokongwei, is now in charge of the Gokongwei Empire, serving as president and COO while John serves as chairman emeritus.
John Gokongwei and fellow businessman Andrew Gotianun are distant cousins. Gokongwei's great-grandfather was a half brother of Gotianun's grandfather.
Death
Gokongwei died in Manila on November 9, 2019 at the age of 93. Exactly one week after his death, his widow Elizabeth Yu Gokongwei died at age of 85.
References
John Gokongwei Wikipedia
(Text) CC BY-SA