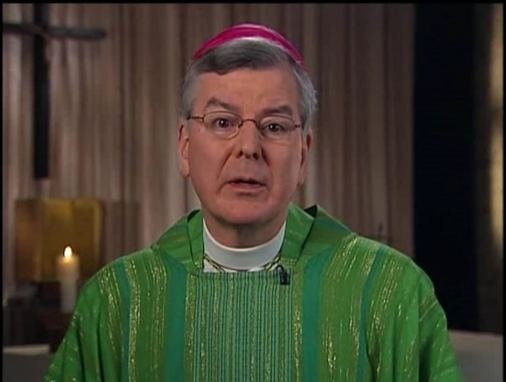 John Nienstedt was born in Detroit, Michigan, to John C. and Elizabeth S. (née Kennedy) Nienstedt. The second oldest of six children, he has two brothers, Richard and Michael, and three sisters, Barbara, Mary, and Corinne.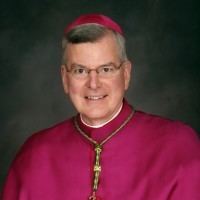 He graduated in 1969 from Sacred Heart Major Seminary in Detroit, where he obtained a Bachelor of Arts degree, before furthering his studies at the Pontifical Gregorian University in Rome, earning a Bachelor's degree in Sacred Theology in 1972. On April 29, 1972, he was ordained a deacon at the Pontifical North American College. He also received a licentiate and doctorate of Sacred Theology from the Pontifical Institute of St. Alphonsus in 1977; his doctoral thesis was entitled, "Human Life in a Test-tube; the Moral Dimension of In Vitro Fertilization and Embryo transfer." Upon his return to the United States, Nienstedt was ordained to the priesthood on July 27, 1974. He then served as an associate pastor at Guardian Angels Parish in Clawson until 1976. He became secretary to Cardinal John Francis Dearden and a part-time professor of moral theology at St. John Provincial Seminary in Plymouth in 1977. He was also a weekend associate pastor at St. Fabian's Parish in Farmington Hills and at Our Lady of Sorrows Parish in Farmington before becoming vicar general for the Archdiocese of Detroit in 1979. He accompanied Cardinal Dearden to the August 1978 papal conclave, where he met the future Pope John Paul II.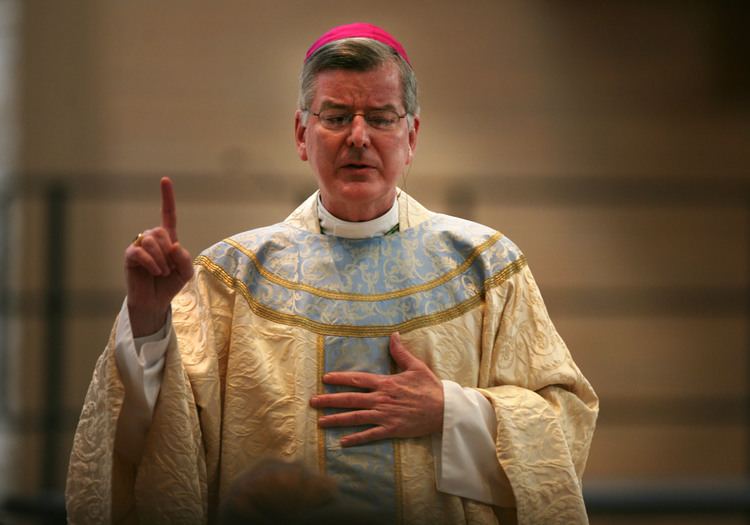 In 1980, Nienstedt was assigned to the English desk of the Vatican Secretariat of State. During his time in Rome, he also served as a chaplain at Baby Jesus Hospital (1980–83) and to the Brothers of Holy Cross (1981–84). He earned a Doctorate in Sacred Theology from the Pontifical Institute of St. Alphonsus in 1985.
Following his return in early 1986, he was named temporary assistant pastor at St. Regis Church in Birmingham and adjunct professor of moral theology at SS. Cyril and Methodius Seminary in Orchard Lake. He was later made pastor of St. Patrick's Parish in Union Lake in July that year. In 1987, Nienstedt was appointed to reorganize his alma mater of Sacred Heart Seminary, of which he became Rector in 1988. He became a Honorary Prelate of His Holiness in 1990, and pastor of the National Shrine of the Little Flower in Royal Oak in 1994.
On June 12, 1996, Nienstedt was appointed auxiliary bishop of Detroit and titular bishop of Alton by Pope John Paul II. He received his episcopal consecration on the following July 9 from Cardinal Adam Maida, with Cardinals James Aloysius Hickey and Edmund Szoka serving as co-consecrators. He selected as his episcopal motto: Ut Omnes Unum Sint, meaning, "That They All May Be One" (John 17:21).
As an auxiliary of Detroit, Nienstedt served as Episcopal Vicar for the Dearborn, Downriver, Monroe, Northwest Wayne, Southland, and Western Wayne vicariates.
Nienstedt was later named the third Bishop of New Ulm, Minnesota, on June 12, 2001. Replacing Raymond A. Lucker, he was formally installed on the following August 6. He denounced the more progressive views of his predecessor shortly after his arrival. Despite a self-confessed "love for the Tridentine liturgy," the Bishop denied a request from the family of a deceased parishioner in 2005 for the latter to be buried according to the Tridentine rite. In response to the Terri Schiavo case, he stated, "Her case demonstrates the disparity that exists in this country between laws and basic moral principles. While we cannot legislate morality, we ought not to be legislating immorality."
During his tenure, he also served as Chairman of the Committee on Priestly Formation and a member of the Ad Hoc Committee on Health Care Issues and the Church in the United States Conference of Catholic Bishops.
Pope Benedict XVI appointed Nienstedt coadjutor archbishop of St. Paul and Minneapolis on April 24, 2007. As coadjutor, he served as the designated successor to the incumbent, Archbishop Harry Flynn, who was approaching the mandatory retirement age of 75. Both of his parents died within the course of six weeks in the winter of 2007.
Upon Flynn's retirement on May 2, 2008, Nienstedt automatically succeeded him as the eighth Archbishop of St. Paul and Minneapolis. He received the pallium, a vestment worn by metropolitan bishops, from Pope Benedict in St. Peter's Basilica on June 29, 2008. Shortly after becoming Archbishop, he discontinued the gay pride prayer service that was held at St. Joan of Arc Church in Minneapolis; he had earlier described homosexuality as a "result of psychological trauma" that "must be understood in the context of other human disorders: envy, malice, greed, etc." He declined numerous invitations to the 2008 Republican National Convention, which was held in St. Paul. During the 2008 presidential election, Nienstedt criticized House Speaker Nancy Pelosi for her "misinterpretation on the question of when life begins," adding that her "remarks underscore once again the need for Catholics, and especially Catholic politicians, to form their consciences according to the moral truths taught by the Catholic Church." He has also criticized the Freedom of Choice Act, saying, "It is hard to imagine a more radical piece of pro-abortion legislation."
In October 2010, Nienstedt announced a Strategic Plan calling for 21 parishes to be merged into 14 neighboring parishes. An appeal process was put in place which included information about the right to appeal announced parish mergers to the Holy See. All appeals were had run their course by early 2012. Decisions regarding buildings and other property of the merging parishes are made by local leaders in consultation with the Archbishop and Presbyteral Council, a representative body of priests. The net effect of the parish structural changes, after implementation of all the mergers announced in 2010, as well as the two mergers announced as a result of parish requests in June 2012 and the one merger which took place outside the plan in 2011, is a total of 188 parishes in July 2013 compared to 213 parishes in October 2010. The mergers involve parishes across the Archdiocese, from rural and exurban areas to suburban and urban communities.
In October 2012, Nienstedt used over $600,000 from the Archdiocese of St. Paul and Minneapolis urging a "yes" vote on Minnesota Amendment 1, which would have banned same-sex marriage in the state. Minnesotans rejected the amendment at the polls on November 6, 2012 by five percentage points.
In the following Legislative session over the Archbishop's energetic objection, DFL State Senator Scott Dibble and DFL Rep. Karen Clark advanced bills to provide for same-sex marriage in Minnesota. Members of the House of Representatives voted 75-59 to allow same-sex marriage. A few days later the Minnesota Senate also departed from Nienstedt's wishes. The body voted 37-30 in favor of legalizing same-sex marriage in Minnesota. On May 14, 2013, in front of a history-making crowd of 7,000 people on the Capitol Mall in St. Paul, Governor Dayton signed Senator Dibble and Rep. Clark's same-sex marriage bill into law, making Minnesota the nation's 12th state to approve gay marriage.
The archbishop upholds the Catholic teaching of the Sacrament of Holy Matrimony. He has stated that Satan is behind sodomy, abortion, contraception, pornography and the redefinition of marriage. He opposes stem cell research involving discarded human embryo stem cell lines, and later bar-closing times.
The Archdiocese of St. Paul and Minneapolis announced December 17, 2013, that Nienstedt had voluntarily "stepped aside from all public ministry" while police investigated an allegation that he touched a boy on the buttocks. Nienstedt persistently maintained that this allegation against him was "absolutely and entirely false." On March 11, 2014, he returned to public ministry after an investigation by the civil authorities failed to find any evidence against him.
In July 2014, it was announced that Nienstedt was under a non-criminal investigation by his diocese for "sexual misconduct with men." He commented saying "I have never engaged in sexual misconduct and certainly have not made any sexual advances toward anyone. ... The allegations do not involve minors or lay members of the faithful, and they do not implicate any kind of illegal or criminal behavior."
The archbishop has been criticized for the way "his diocese has dealt with sexually abusive priests". Nienstedt responded in summer 2014, writing in a diocesan publication that although "it is very clear that we did not handle all complaints the way we should have in the past ... I have never knowingly covered up clergy sexual abuse [and] I promise to make changes".
Six priests have publicly criticized Nienstedt's handling of the allegations, with some calling for his resignation. Nienstedt has said that the only way he would resign is if the papal nuncio took action.
Nienstedt testified under oath in 2014 about his knowledge of priests accused of child sexual abuse. He said in an April 2, 2014 deposition that he hadn't known until March 2014 that a Rev. Kenneth LaVan, a priest accused in the 1980s of sexual assault of at least one teenage girl and "sexually exploiting" several women, was still in ministry in violation of church policy. Documents released in August 2014 as part of a lawsuit against the Archdiocese showed that the archbishop received updates on LaVan and approved his continuing work at Twin Cities parishes, as recently as August 15, 2013. The documents also indicate that Nienstedt had spent time socially with LaVan, as recently as June 2013. Nienstedt also testified under oath that he had first learned of the criminal conviction of the Rev. Gilbert Gustafson, an archdiocesan priest, "during the last six months", and claimed little knowledge of Gustafson. Documents subsequently released by Minnesota Public Radio in October 2014 showed that Nienstedt had been informed by letter by a parish director of music in 2008 of Gustafson's prior criminal convictions for sexual assault of boys, and that Nienstedt had replied to the letters.
The Vatican announced on June 15, 2015, that Pope Francis had accepted Nienstedt's resignation along with that of Auxiliary Bishop Lee A. Piché, both of whom cited in their resignations the provision of canon law that allows a bishop to resign when some "grave reason" makes it impossible to continue to fulfill his duties. Nienstedt issued a statement that said he resigned "with a clear conscience knowing that my team and I have put in place solid protocols to ensure the protection of minors and vulnerable adults." Pope Francis named Bernard Hebda, Coadjutor Archbishop of the Roman Catholic Archdiocese of Newark, to serve as the Archdiocese's Apostolic Administrator; Coadjutor Archbishop Hebda was named the permanent Archbishop-designate of Saint Paul and Minneapolis on Maundy Thursday, 2016, and was installed on Friday, May 13, 2016. The resignations followed the announcement on June 5 that a Minnesota prosecutor was bringing criminal charges and initiating a civil suit against the archdiocese for failing to protect children from sexual abuse.
After he resigned his position in Minnesota, Nienstedt returned to Michigan, where he has a home on Lake Huron. In 2016, he served briefly as substitute priest in the Roman Catholic Diocese of Kalamazoo, but quit after only a week due to objections from local parishioners in Battle Creek. He moved again in 2016 to Napa Valley, California.
In July 2016, documents related to the investigation by the diocese into Nienstedt were released. He retains his status as an archbishop.