Church

Lakewood Church


Role

Preacher




Nationality

American




Spouse

Victoria Osteen (m. 1987)


Website

www.JoelOsteen.com




Name

Joel Osteen






Religion Non-denominational Christianity, Charismatic Christianity, Evangelical, Word of Faith


Born

Joel Scott Osteen March 5, 1963 (age 57) Houston, Texas (

1963-03-05

)


Post

Senior pastor (1999–present)


Children

Jonathan Osteen, Alexandria Osteen




Books

I Declare: 31 Promises, You Can - You Will: 8 Undeniab, Your Best Life Now, Become a Better You, Every Day a Friday


Similar People

Victoria Osteen, Joyce Meyer, T D Jakes, John Osteen, Joseph Prince


Profiles




Twitter

Google+

Instagram




Parents

Dodie Osteen, John Osteen

Joel Scott Osteen (born March 5, 1963) is a televangelist in Houston, Texas. Osteen's televised sermons are seen by over 7 million viewers weekly and over 20 million monthly in over 100 countries. His sermons also broadcast 24 hours a day on Sirius XM Satellite Radio, Channel 128. Osteen has written seven New York Times Best Sellers.
Contents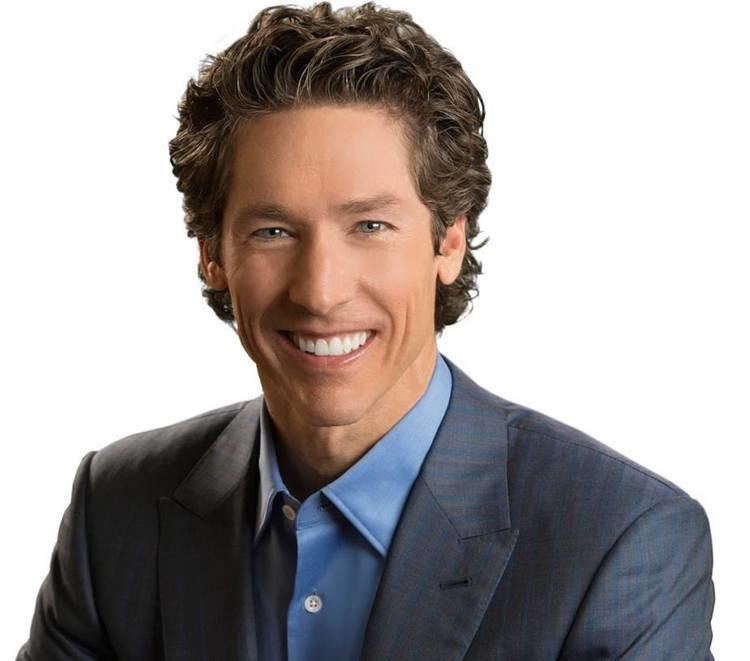 In 2004, his first book, Your Best Life Now, was released by Time Warner and debuted at the top of The New York Times Best Seller list. The book remained on The New York Times Best Seller list for more than 200 weeks.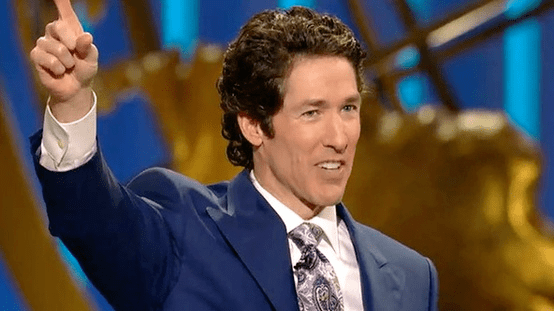 Joel Osteen - Miracles In Your Mouth
Early life and family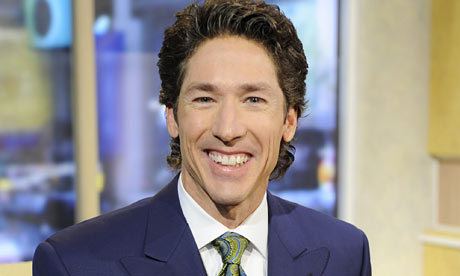 Osteen was born in Houston, Texas, and is one of six children of John Osteen and Dolores ("Dodie") Pilgrim. His father, a former Southern Baptist pastor, founded Lakewood Church, of which Osteen is the current senior pastor, in the back of an old feed store. He was educated at Humble High School, a public high school in the city of Humble, Texas, from which he graduated in 1981, followed by Oral Roberts University in Tulsa, Oklahoma, where he studied radio and television communications, but did not graduate and did not receive a degree from a divinity school. In 1982, he returned to Houston and founded Lakewood's television program, where he produced his father's televised sermons for 17 years until January 1999, when his father died unexpectedly from a heart attack.
Career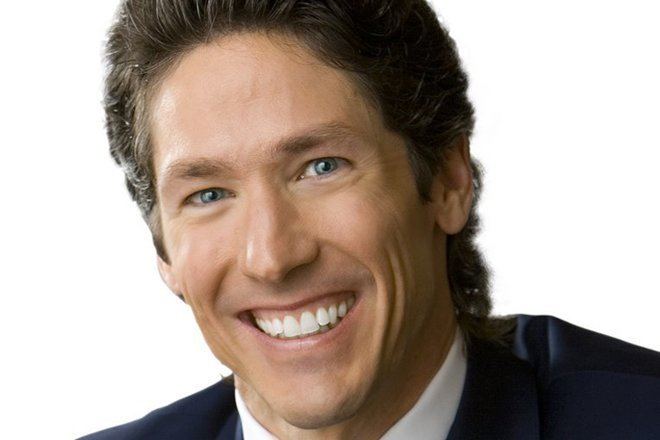 Osteen's father encouraged him to preach for many years, but he declined, preferring to work behind the scenes until January 17, 1999, when he accepted his father's suggestion and he preached his first sermon. John Osteen died six days later of a heart attack. Two weeks after his father's death, Osteen began preaching regularly and later that year was installed as the new senior pastor of Lakewood Church on October 3, 1999. Since then, Lakewood's attendance has grown from 5,000 to 43,000.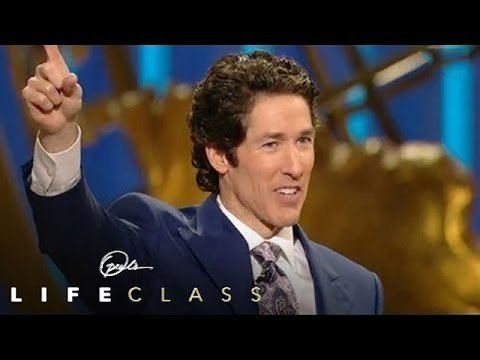 In 2003, Lakewood Church acquired the Compaq Center, former home of the NBA Houston Rockets. Renovations cost $105 million. The renovations took over 15 months to complete, and included the addition of five stories to add more capacity. Lakewood's 2005 grand opening was attended by an estimated 56,000 people, including Texas Governor Rick Perry and House Minority Leader Nancy Pelosi.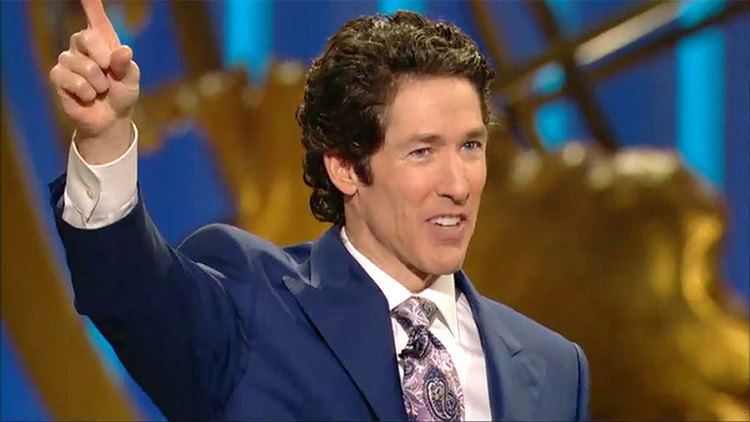 Lakewood Church services are seen in over 100 countries. Osteen was selected by Barbara Walters as one of her 10 Most Fascinating People of 2006. Former presidential candidate John McCain has described Osteen as his favorite inspirational author. The Osteen family attended Easter breakfast hosted by President Barack Obama at the White House in 2010.
Preaching style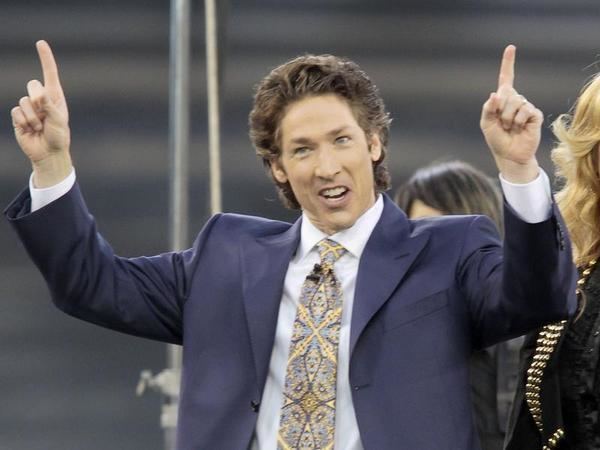 Osteen's sermon preparation involves memorizing his remarks and listening to himself on tape.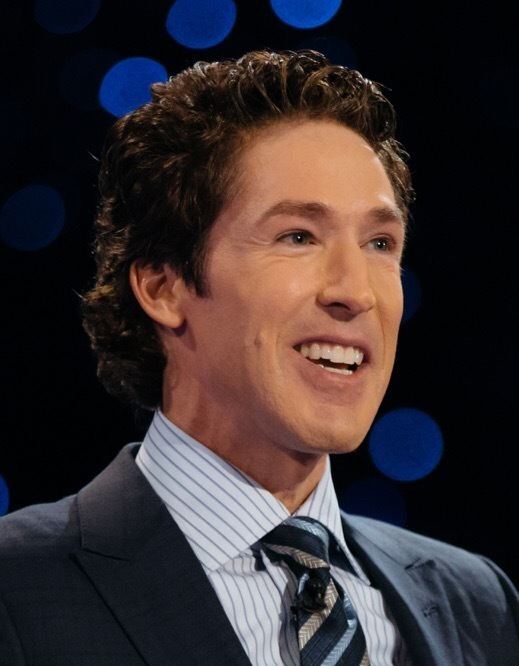 Osteen says that he chooses to focus more on the goodness of God and on living an obedient life rather than on sin. He says that he tries to teach Biblical principles in a simple way, emphasizing the power of love and a positive attitude. When asked why he does not focus more on sin, the devil and hell in detail, Osteen stated in an interview with CBN News: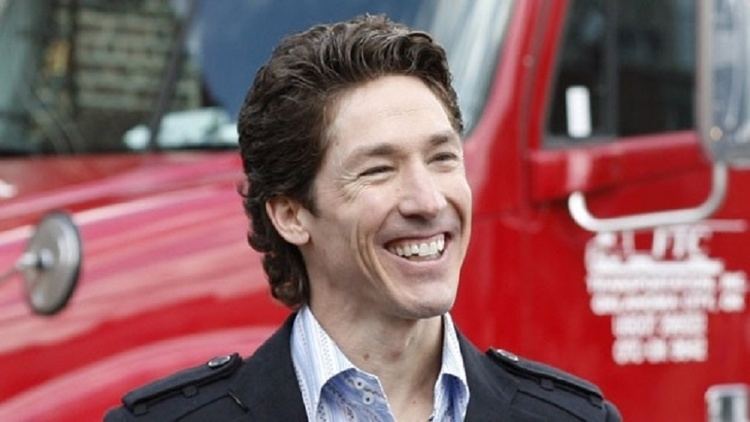 When I grew up, the devil was a reason why I had a headache or the devil was the reason I got mad today. We always blamed the devil. I think today when I say the enemy, I like to make it broader. Sometimes the enemy can be our own thoughts. We've trained ourselves the wrong way. Or the enemy can be our own lack of discipline. Some people preach about hell like you're already going there, and to me the Gospel means 'Good News.' I'd rather say God is a God of mercy. So I think the people already know what they're doing wrong, and I certainly believe in hell. But to me, when I see thousands of people before me, it just doesn't come out of me to say, 'You guys are terrible, and you're going to hell.' I'd rather say that God is a God of mercy. You've got to live an obedient life, but for every mistake you've made, there's mercy there, and I believe we can do better.
Books
Osteen's first book, Your Best Life Now: 7 Steps to Living at Your Full Potential, was released in October 2004, and reached the number 1 position on The New York Times Best Seller list.
He released his second book, titled Become a Better You: 7 Keys to Improving Your Life Every Day, in October 2007. It also topped The New York Times Best Seller list and had a first printing of four million copies. Osteen has said that the book focuses more on relationships and not getting stuck where we are in life.
As senior pastor, Osteen says he draws no salary from the church, which has an annual budget of $70 million. Instead, he relies on income from book sales. Much of the content for his best sellers come from sermons he has preached at Lakewood.
Personal life
Osteen married Lakewood Church co-pastor Victoria Osteen (nee Iloff) on April 4, 1987. They have a son and daughter. His older siblings, Paul, Lisa, and Tamara, and his younger sister, April, are also involved in full-time ministry. His half-brother Justin does missionary work and is based in New York.
Osteen's net worth has been reported between 40-60 million dollars. He lives with his family in a 17,000 square-foot mansion, worth an estimated $10.5 million in River Oaks.
Political and social views
Osteen has generally avoided discussing controversial issues such as gay marriage, abortion, and politics. However, when asked, Osteen said that he is opposed to same-sex marriage. Osteen refuses to preach about homosexuality due to his belief that God likes, accepts, and approves of all people. When asked if he thought God approves of homosexuality, Osteen said homosexuality is a sin according to the Scripture, but gay people are welcome in his church. He has said sin is human nature, nobody's perfect, and he is not judging but, God is the judge. Osteen has also stated he believes a person can be freed from a lifestyle of homosexuality; it is a process and God can free anyone of any sin or addiction. Osteen has also stressed he does not approve of homophobia, but his faith is based on his reading of the Scriptures. He has said the church has a tendency to become overly focused on single issues (such as homosexuality) to the point of neglecting others.
In an interview on Fox News in 2008 during the Republican Party Presidential primary race, when discussing whether he thought that Mormons were Christians, Osteen indicated that he believed that they were. He further revealed that he had not studied the religion. In an interview in 2011, Osteen stated his support for Israel.
Prosperity gospel
Osteen's sermons and writings are sometimes criticized for promoting prosperity theology, or the prosperity gospel, a belief that the reward of material gain is the will of God for all pious Christians. On October 14, 2007, 60 Minutes ran a twelve-minute segment on Osteen, titled "Joel Osteen Answers his Critics", during which Reformed theologian Michael Horton told CBS News correspondent Byron Pitts that Osteen's message is heresy. Horton stated that the problem with Osteen's message is that it makes religion about us instead of about God.
When asked if he is a prosperity teacher, Osteen responded that if prosperity means God wants people to be blessed and healthy and have good relationships, then he considers himself a prosperity teacher, but if it is about money, he does not. He has specifically stated that he never preaches about money because of the reputation of televangelists.
In an interview with The Christian Post on April 21, 2013, Osteen expressed his sentiments on being perceived as being part of the prosperity gospel. "I get grouped into the prosperity gospel and I never think it's fair, but it's just what it is. I think prosperity, and I've said it 1,000 times, it's being healthy, it's having great children, it's having peace of mind. Money is part of it; and yes, I believe God wants us to excel ... to be blessed so we can be a bigger blessing to others. I feel very rewarded. I wrote a book and sold millions of copies; and Victoria and I were able to help more people than we ever dreamed of. But when I hear the term prosperity gospel, I think people are sometimes saying, 'Well, he's just asking for money'."
Hurricane Harvey response
During the immediate aftermath of Hurricane Harvey, Osteen received significant criticism in response to not making Lakewood Church, a 606,000 sq. ft.,16,000 seat, former basketball arena, available as an emergency shelter for those displaced by the storm. On August 27th, posts from the church and a Lakewood Church associate pastor's social media accounts stated that the church was "inaccessible due to severe flooding," and associate pastor John Gray posting further, "If WE could get there WE WOULD OPEN THE DOORS." In a subsequent interview, Osteen countered the claim that flood waters closed the church, saying "the church has been open from the beginning," and, "We've always been open … How this notion got started, that we're not a shelter and we're not taking people in is a false narrative." This contradicted his earlier statement that the church would open when other refugee centers were full. On the evening of August 28th, it was announced by Lakewood that it would open at noon the next day as an available shelter, opening to storm victims and emergency personnel on August 29.
Lawsuits
In 2011 Osteen and Lakewood Church were sued by the band The American Dollar for copyright infringement. A judge in 2012 ruled in favor of Osteen, but gave The American Dollar leave to amend the case.
In March 2017, a family filed a lawsuit against Lakewood Church and Osteen claiming their 18 month old daughter suffered injuries following an altercation at the church in May 2014. Lakewood Church said it was unable to confirm the story and the suit was settled by the church's insurance company.
References
Joel Osteen Wikipedia
(Text) CC BY-SA