Covid-19
Joel Chernoff




Singer






The Restoration of Israel, Lamb Favorites, Lamb III, The Lamb Trilogy, Come Dance With Me




Ted Pearce, Marty Goetz, Barry & Batya Segal, Paul Wilbur, Joshua Aaron
Joel Chernoff is an American Messianic Jewish Singer-songwriter and founding member of the music group Lamb.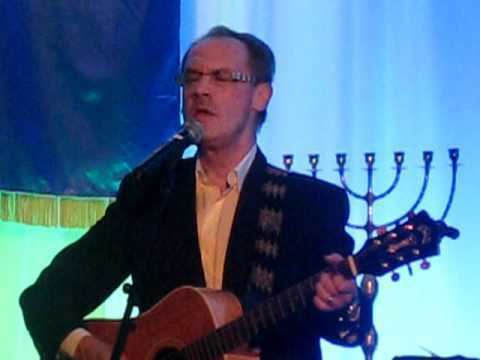 Chernoff was born in August 1950 and was raised in Cincinnati in the 1950s and 1960s as part of one of the very few Messianic households. He and his younger brother David are the sons of Martin and Yohanna Chernoff, the founders of Cincinnati's Beth Messiah messianic congregation. He considered himself a "Believer", but it wasn't until the late 60s revival, known as the Jesus Movement, that Joel had a truly life-changing experience while he was a student at the University of Cincinnati.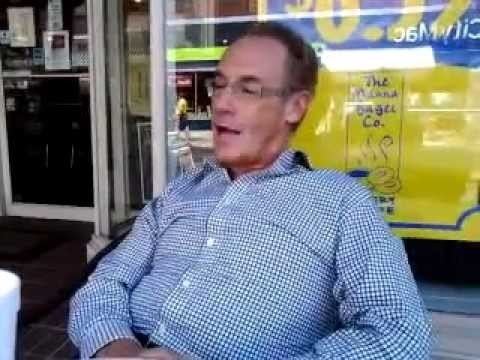 Chernoff had been raised on hit parade music and at 16 he found he had a gift for writing songs. He played keyboards in a five-man band that became popular at churches, youth rallies and other community events throughout his teens. In 1972, the year he graduated from university, he formed the group Lamb. Lamb, whose music soon came to be known as simply Messianic Music, quickly became one of the premier groups of the new movement that was sweeping the country. Recording on national labels, as well as their own independent imprint, Lamb recorded eight studio albums and two live albums over two decades. With Lamb's break-up in 1992, Joel focused his energies on several prominent organizations within the Messianic Jewish movement. Chernoff is currently the General Secretary of the Messianic Jewish Alliance of America (MJAA) and also president of the International Messianic Jewish Alliance (IMJA) (he has served without interruption on the Executive Committee of IMJA since 1972). In 1996, a charitable organization, the MJAA Joseph Project, was founded. Chernoff chairs the Project, which provides food, clothing, and other necessities to poverty-stricken Israelis.
As of 2005, Lamb has re-formed, with fellow Messianic artist Ted Pearce.[1]
His brother, David Chernoff, is a Messianic Rabbi at Congregation Beth Yeshua in Philadelphia.
Joel's daughter, Sharon Wilbur (nee Chernoff), is also a singer and has put out two CDs entitled "You're My Heart" and "Mercy Calling." She was a contestant on Season 8 (2009) of American Idol and passed through to Hollywood after her audition in Jacksonville, Florida, but was eliminated.
Lamb (Sparrow Records) (1972)
Lamb II (Sparrow Records) (1975)
Lamb III (Sparrow Records) (1976)
Lamb - Songs for the Flock (Sparrow Records) (1978)
Lamb Live (Sparrow Records) (1980)
Lamb - New Mix (Sparrow Records) (1981)
Year of Jubilee (Music Mill) (1985)
Dancing in Jerusalem (Music Mill) (1988)
Dancing in Jerusalem - Live (Music Mill) (1989)
Seer (Music Mill) (1990)
Lamb Favorites compilation (Sparrow Records) (1995)
The Sacrifice (Galilee of the Nations) (2005)
The Restoration of Israel (Galilee of the Nations) (1999)
Come Dance With Me (Galilee of the Nations) (2003)
Baruch Adonai
The Sacrifice Lamb
The Restoration of Israel
Sing Hallelujah
Come Dance With Me
Jew and Gentile
Holy Unto You
Unfailing Love
Fall On Me
No Weapon Formed Against You Shall Prosper
Love One Another
Not By Might
Be Still My Soul
Blessed Be The Lord - God
Lay Your Hands On Me
When You Rise Up
I Didn't Know
With God - We'll Gain the Victory
There's A Wind That Blows
Save Us O Lord
Streams of Mercy
Prelude
To Dwell In Unity
Let It Flow
Bretheren - My Hearts Desire

Joel Chernoff Wikipedia