Occupation

actress




Name

Jill Baker





Role

Actress




Spouse

Bob Peck (m. 1982–1999)


Full Name

Gillian Mary Baker




Born

1952 (age 69–70)

United Kingdom




Children

George Peck, Milly Peck, Hannah Peck




TV shows

The Broker's Man, Rides, Tales of Sherwood Forest, The Vanishing Man, Fish, Screaming




Movies Salmon Fishing in the Yemen, Tower Block, Hope and Glory, Secret Smile, Shakespeare in Love


Similar People

Bob Peck, Tom Beard, Amelda Brown, Catherine Steadman, Christopher Fulford
Jill baker calender girls stage door
Gillian Mary "Jill" Baker (born 1952) is a British actress.
Contents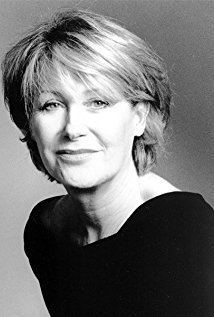 Personal life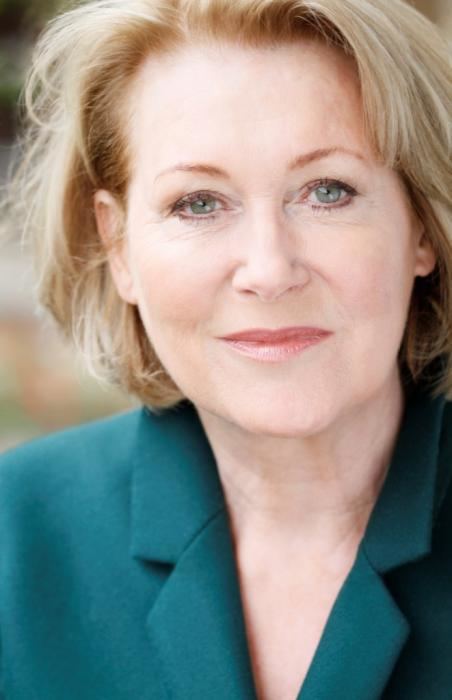 Baker is a graduate of the Bristol Old Vic Theatre School.
She married Bob Peck in 1982. Peck and Baker shared a seventeen-year marriage until Peck's death in 1999. They had three children: Hannah (born 1983), George (born 1986) and Milly (born 1990).
Career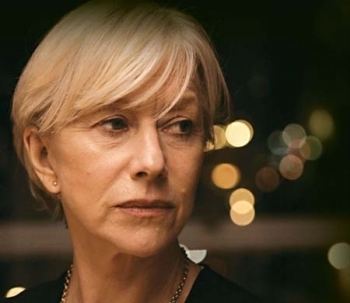 Her theatre work includes the premiere of The Secret Rapture in 1988. She has also been working as an actress in British television since 1975. Along with playing a recurring lead character in Rides and Fish, she has made cameo appearances in individual episodes of Blore M.P, The Professionals (1980), Only Fools and Horses (1981), Me and My Girl (1983), "Last Bus to Woodstock (A Morse TV-Mystery) (1988), Prime Suspect (1995), The Broker's Man (1997–98), The Vanishing Man (1998), Perfect Strangers (2001), New Tricks (2003), A Touch of Frost (2004), Secret Smile (2005), Waking the Dead, Holby City, (2007), Spooks (2008) and Wallander, Episode 1 in 2008. She has also appeared as Lady de Lesseps in Shakespeare in Love. In 2009 she appeared in the ITV Drama Whatever It Takes, In 2010 she appeared in the ITV Drama Midsomer Murders. In 2014, she appeared in Happy Valley as Helen Gallagher. Baker made a brief appearance in Only Fools and Horses in the episode "The Second Time Around", as Del Boy (David Jason)'s ex-fiancee, Pauline Harris.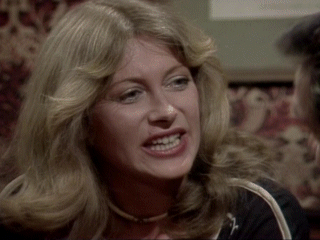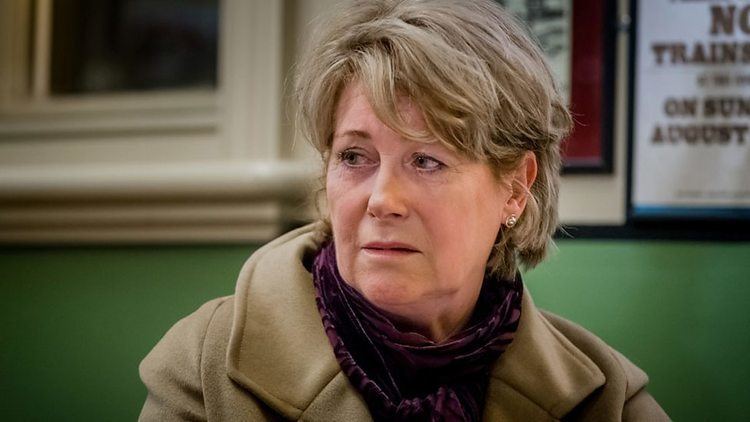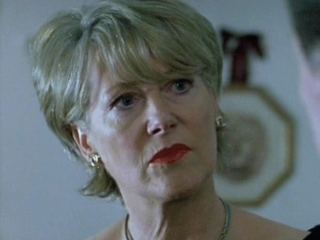 Filmography
Actress
2023
Wolf (TV Series) (completed)
as
Louise
- Episode #1.4 (2023) - Louise
2022
Doc Martin (TV Series)
as
Professor Judy Phillips
- Return to Sender (2022) - Professor Judy Phillips
2015
Casualty (TV Series)
as
Theresa Ashby / Rosie Allen
- Episode #34.36 (2020) - Theresa Ashby
- Silence Speaks (2015) - Rosie Allen
2016
A Lighthouse in Breaking Waves (Short)
as
Alice
2016
Walk Invisible: The Brontë Sisters (TV Movie)
as
Aunt Branwell
2014
Happy Valley (TV Series)
as
Helen Gallagher
- Episode #2.1 (2016) - Helen Gallagher
- Episode #1.6 (2014) - Helen Gallagher
- Episode #1.5 (2014) - Helen Gallagher
- Episode #1.4 (2014) - Helen Gallagher
- Episode #1.3 (2014) - Helen Gallagher
- Episode #1.2 (2014) - Helen Gallagher
- Episode #1.1 (2014) - Helen Gallagher
2014
EastEnders (TV Series)
as
Margot Summerhayes
- Episode dated 27 January 2015 (2015) - Margot Summerhayes
- Episode dated 7 November 2014 (2014) - Margot Summerhayes
2013
Doctors (TV Series)
as
Corinne Gough
- Heston's Last Testament (2013) - Corinne Gough
2012
John Carter
as
Additional Voice (voice)
2007
Holby City (TV Series)
as
Sister John / Nancy Overbeck
- Keep on Keeping On (2011) - Sister John
- Unfinished Symphony (2007) - Nancy Overbeck
2011
Salmon Fishing in the Yemen
as
Betty
2011
Law & Order: UK (TV Series)
as
Margaret Rumsfield
- Intent (2011) - Margaret Rumsfield
2011
Midsomer Murders (TV Series)
as
Eleanor Swanscombe
- Not in My Back Yard (2011) - Eleanor Swanscombe
2009
Whatever It Takes (TV Movie)
as
Estelle
2009
Above Suspicion (TV Series)
as
Mrs. Kenworth
- Part 1 (2009) - Mrs. Kenworth
2008
MI-5 (TV Series)
as
Rachel Beauchamp
- Episode #7.6 (2008) - Rachel Beauchamp
2008
Wallander (TV Series)
as
Anita Carlman
- Sidetracked (2008) - Anita Carlman
2007
Heartbeat (TV Series)
as
Shirley Dekin
- Where There's Smoke (2007) - Shirley Dekin
2007
Sea of Souls (TV Series)
as
Annie Rubenstein
- The Prayer Tree: Part 2 (2007) - Annie Rubenstein
- The Prayer Tree: Part 1 (2007) - Annie Rubenstein
2007
Waking the Dead (TV Series)
as
Dr. Caroline Ritter
- Double Bind: Part 2 (2007) - Dr. Caroline Ritter
- Double Bind: Part 1 (2007) - Dr. Caroline Ritter
2006
Notes on a Scandal
as
Sheba's Mother
2005
Secret Smile (TV Mini Series)
as
Marcia Cotton
- Episode #1.2 (2005) - Marcia Cotton
- Episode #1.1 (2005) - Marcia Cotton
2004
Rosemary & Thyme (TV Series)
as
Val Reeves
- Swords into Ploughshares (2004) - Val Reeves
2004
Belonging (TV Movie)
as
Cathy
2004
That Time of Year... (Short)
as
Josephine
2004
A Touch of Frost (TV Series)
as
Elizabeth Richford
- Dancing in the Dark (2004) - Elizabeth Richford
2003
Canterbury Tales (TV Mini Series)
as
Mrs. Norman
- The Pardoner's Tale (2003) - Mrs. Norman
2003
Jonathan Creek (TV Series)
as
Donna Henry
- The Tailor's Dummy (2003) - Donna Henry
2003
Real Men (TV Movie)
as
Julie Ferguson
2003
New Tricks (TV Series)
as
Gaynor Wringer
- The Chinese Job (2003) - Gaynor Wringer
2001
Perfect Strangers (TV Mini Series)
as
Esther
- Episode #1.3 (2001) - Esther
- Episode #1.2 (2001) - Esther
- Episode #1.1 (2001) - Esther
2001
The Bill (TV Series)
as
Lisa Sharp
- Head Over Heels (2001) - Lisa Sharp
- Over the Hill (2001) - Lisa Sharp
2000
Fish (TV Series)
as
Sarah Cornice
- Another Shade of White (2000) - Sarah Cornice
- Love's Labour's Lost (2000) - Sarah Cornice
- Dancing with the Devil (2000) - Sarah Cornice
- Ever Diminishing Circles (2000) - Sarah Cornice
- Uncharted Waters (2000) - Sarah Cornice
- The Sins of the Father (2000) - Sarah Cornice
1998
Shakespeare in Love
as
Lady De Lesseps
1998
The Vanishing Man (TV Series)
as
Dr. Jeffries
- Retribution (1998) - Dr. Jeffries
- Nobody Does It Better (1998) - Dr. Jeffries
1997
The Broker's Man (TV Series)
as
Claudette Monro-Foster
- Horses for Courses (1998) - Claudette Monro-Foster
- Pensioned Off (1998) - Claudette Monro-Foster
- Siege: Part 2 (1997) - Claudette Monro-Foster
- Siege: Part 1 (1997) - Claudette Monro-Foster
- Dangerous Bends, Part 2 (1997) - Claudette Monro-Foster
- Dangerous Bends: Part 1 (1997) - Claudette Monro-Foster
- Double Dutch: Part Two (1997) - Claudette Monro-Foster
- Double Dutch: Part One (1997) - Claudette Monro-Foster
1998
March in Windy City (TV Movie)
as
Dr. Prudence Cox
1996
The Girl (TV Movie)
as
Anne Thornton
1995
Chandler & Co (TV Series)
as
Edith Cotham
- No Tomorrow (1995) - Edith Cotham
1995
Prime Suspect: Inner Circles (TV Movie)
as
Maria Henry
1994
Ellen (TV Series)
as
Mrs. Thompson
- The Toast (1994) - Mrs. Thompson (as Gill Baker)
1994
In Suspicious Circumstances (TV Series)
as
Elizabeth Earle
- Death Scene (1994) - Elizabeth Earle
1992
Rides (TV Series)
as
Patrice Jenner
- Building (1992) - Patrice Jenner
- For Richer for Poorer (1992) - Patrice Jenner
- Which One of You Is the Victim? (1992) - Patrice Jenner
- The Rivals (1992) - Patrice Jenner
- Home Rules (1992) - Patrice Jenner
- Tickety Boo (1992) - Patrice Jenner
1992
Screaming (TV Series)
as
Rachael
- Episode #1.8 (1992) - Rachael
- Episode #1.7 (1992) - Rachael
- Episode #1.6 (1992) - Rachael
- Episode #1.5 (1992) - Rachael
- Episode #1.4 (1992) - Rachael
- Episode #1.3 (1992) - Rachael
- Episode #1.2 (1992) - Rachael
- Episode #1.1 (1992) - Rachael
1989
Screen One (TV Series)
as
Priscilla Blore
- Blore M.P. (1989) - Priscilla Blore
1989
Tales of Sherwood Forest (TV Series)
as
Sarah
- I Came to Casablanca for the Waters (1989) - Sarah
- Gene Vincent and the Memory Man (1989) - Sarah
- Stag Night (1989) - Sarah
- Back in Your Own Backyard (1989) - Sarah
- There's a Small Hotel (1989) - Sarah
- Kings of the Midlands (1989) - Sarah
- Opening Night (1989) - Sarah
1989
Screenplay (TV Series)
as
Jill Taylor
- Testimony of a Child (1989) - Jill Taylor
1988
Boon (TV Series)
as
Mrs. Hains
- The Devil You Know (1988) - Mrs. Hains
1988
Inspector Morse (TV Series)
as
Jennifer Coleby
- Last Bus to Woodstock (1988) - Jennifer Coleby
1987
Harry's Kingdom (TV Movie)
as
Jilly King
1984
On the Shelf (TV Movie)
as
Jackie
1984
Me and My Girl (TV Series)
as
Kim Tracy
- Design for Living (1984) - Kim Tracy
1983
Macbeth (TV Movie)
as
Lady Macduff
1982
Arena (TV Series documentary)
as
Actress in Play
- Mike Leigh Making Plays (1982) - Actress in Play
1982
We'll Meet Again (TV Mini Series)
as
Mavis
- Up the Smoke (1982) - Mavis
1981
Only Fools and Horses (TV Series)
as
Pauline Harris
- The Second Time Around (1981) - Pauline Harris
1980
The Professionals (TV Series)
as
Amanda
- Hijack (1980) - Amanda
1980
The Gentle Touch (TV Series)
as
Connie
- Menaces (1980) - Connie
1977
The Cedar Tree (TV Series)
as
Vendeuse
- The Larger Size: Part 2 (1977) - Vendeuse
- The Larger Size: Part 1 (1977) - Vendeuse (uncredited)
1975
Get Some In! (TV Series)
as
Agnes
- 36-Hour Pass (1975) - Agnes
1975
Savages (TV Movie)
as
Angela Smith
Self
2014
Tower Block: Behind the Scenes (Video documentary short)
as
Violet
References
Jill Baker Wikipedia
(Text) CC BY-SA