Joseph "Joe" Royle (born 8 April 1949) is an English football manager. In his club career, he played for Everton (debuting at the age of 16), Manchester City, Bristol City, Norwich City, and the England national team. Royle has managed Oldham Athletic, Everton, Manchester City, and Ipswich Town.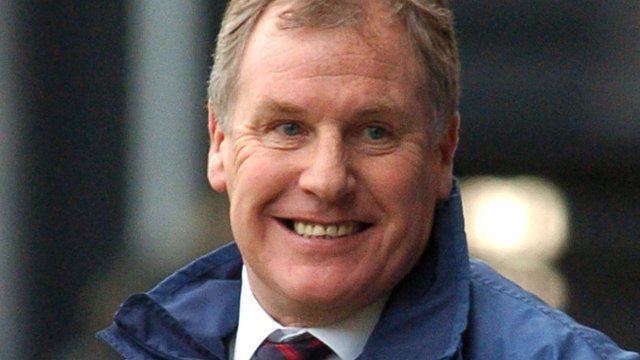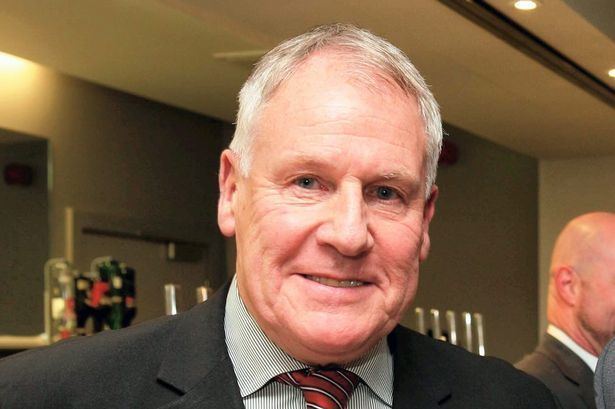 Royle attended Quarry Bank High School in Liverpool where he was an all-round sportsman. Unusually for a grammar schoolboy he played for the Liverpool schoolboys team, which was usually drawn from secondary modern schools.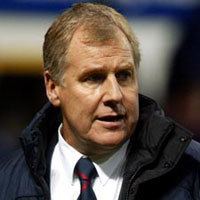 A number of clubs were interested in signing Royle, including Manchester United, but it was his hometown club Everton that succeeded in recruiting him to their ranks. He went on to make 270 appearances for Everton, scoring 119 times. He made his debut at the age of 16 and held the record of being the youngest player to play for Everton until James Vaughan beat the record on 10 April 2005 by 11 days. For five seasons he was Everton's top scorer, notably scoring 23 goals in the Championship-winning side of 1969–70 and Manchester City manager Tony Book bought Royle for £170,000 in 1974 and he went on to claim further honours as he helped them to win the League Cup in 1976.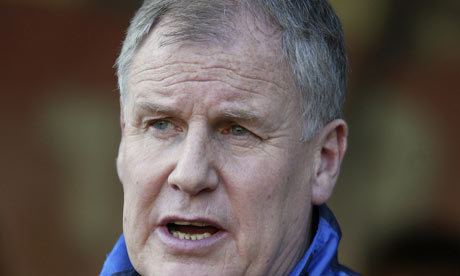 He left Maine Road in November 1977 to join Bristol City and had a further stint with Norwich City, including winning Norwich City player of the year in 1981, before being forced to retire from the game in 1982 (aged 33) due to a knee injury. In 2002, he was voted into the club's hall of fame by Norwich supporters. His time at Bristol City, however, had not been so fruitful. After a storming on-loan debut, scoring four, he only tallied another 14 goals in the remaining 100 games with the reds.
Royle was awarded the first of his six England caps against Malta in 1971.
In 1982, Royle took over the managerial reins at Oldham Athletic. He spent twelve years in charge at Boundary Park, taking them into the First Division in 1991 (a year before it became the FA Premier League) as Second Division champions. Royle's teams won many friends with their care-free, cavalier style. Royle as an individual also received wide acclaims from spectators for his "rave dancing" along the touchline at the end of a game at Swindon. Oldham were beaten in the 1990 League Cup final by Nottingham Forest, and reached the last four of the FA Cup twice (in 1990 and 1994), losing both times to Manchester United in a replay.
When England national football team manager Bobby Robson announced in May 1990 that he would be quitting the job after the World Cup that summer, Royle's name was strongly linked with the role and The Football Association shortlisted him along with Graham Taylor and Howard Kendall. This was despite Royle having yet to manage in the First Division; whereas in contrast Kendall had won two league titles, an FA Cup and European Cup Winners' Cup with Everton, and Taylor had taken both Aston Villa and Watford to runners-up spot in the top flight and Watford to an FA Cup final. Incredibly, Royle was selected on the shortlist ahead of Terry Venables, the Tottenham Hotspur manager whose managerial CV included taking Barcelona to the Spanish league title and to a European Cup final, as well as guiding Queen's Park Rangers to an FA Cup final in 1982. Venables himself had expressed interest in the job – which would finally become his in January 1994. In the event, Graham Taylor was appointed as England's new manager.
Royle's Oldham team of the 1980s and early 1990s included some of the biggest names in the English game of that era. These included striker Graeme Sharp – one of the most accomplished goalscorers of the past decade – who was signed from Everton in 1991, midfielder Mike Milligan (who was sold to Everton for £1million in 1990 and signed back for £600,000 a year later), left back Earl Barrett (who was one of the most expensive defenders in England when he was sold to Aston Villa for £1.7million in early 1992) and right-back Denis Irwin, who was signed on a free transfer from Leeds United in 1986 and was sold to Manchester United for £625,000 in 1990, where he went on to win numerous domestic and European honours over the next 12 years.
The Latics finished 17th in 1991–92 season – their first top flight campaign for almost 70 years – and secured their place in the new Premier League. They survived on goal difference on the last day of the 1992–93 with a remarkable 4–3 home win over Southampton, their survival also boosted by an earlier 1–0 away win over Aston Villa – a victory which handed the title to Oldham's local rivals Manchester United. However, 1993–94 brought another battle against relegation and this time the Latics were unable to win it. They were rarely outside the bottom three all season. Another away win over Southampton at the end of March 1994 lifted the Latics out of the relegation zone and a 4–1 home win over QPR in the next game put them three points clear of the drop zone with two games in hand. However, a late Manchester United equaliser put their FA Cup dream on ice in the Wembley semi-final and they were trounced three days later in the Maine Road replay. The Latics failed to win any of their final eight games and a 1–1 draw at Norwich City on the final day of the season was not enough to stave off relegation.
In November 1994, he replaced Mike Walker as manager of Everton and took them to FA Cup glory in his first season as manager (1994–95). A year later they finished sixth in the Premiership, but their form in 1996–97 was less convincing and on transfer deadline day 1997 he was not permitted to sign the Norwegians (Tore Andre Flo and Claus Eftevaag) by chairman Peter Johnson, which led to his resignation. He was named the Everton Giant for 2004 for his successes as both a player and a manager for the Toffees.
After 11 months out of the game, he accepted the challenge to manage Manchester City in February 1998. When Royle arrived the club was deep in the relegation zone and even though he could not save the club from relegation to Division Two, the next season they were promoted through the play-offs and a year later were promoted to the Premiership. It was said in his book that he was physically attacked by Paulo Wanchope, who was at Manchester City when he was manager. Manchester City only spent one season back in the top division, leading to Royle being dismissed after relegation in May 2001.
Royle returned to the game in November 2002 to manage Ipswich Town, who had been relegated from the Premier League the previous season. In January 2003 the club entered administration, which lead to the exit of several leading players and a restriction of transfer and wage funds. Royle twice led Ipswich to the play-offs, in 2004 and 2005, but lost on both occasions to West Ham United. Several players were subsequently sold off to Premier League sides, and Ipswich finished 15th in the 2005–06 season, their lowest finish since 1966, and Royle left the club by 'mutual consent' in the close season.
In December 2006, Royle was appointed as a Patron of Trust Oldham, the official supporter's association of Oldham. In November 2007, Royle was under serious consideration for the Leicester City and Wigan Athletic managerial roles, but decided to pull out of the running for both.
During his break from management, Royle co-commentated alongside the likes of John Helm and Tony Jones on Five's UEFA Cup Football coverage.
On 15 March 2009, Royle was re-appointed to Oldham Athletic on a temporary basis, following the resignation of John Sheridan. In April, he was offered the job on a permanent basis, though later turned it down on 28 April, when he announced that he would be leaving the club after the final game. On 2 May, in his final game, Royle led Oldham to a 2–1 away victory in the club's final game of the season.
On 2 June 2014 it was announced that Royle would be joining Norwich City as a footballing consultant to new Canaries Manager Neil Adams.
On 14 July 2014 it was announced that Royle would help oversee the youth development alongside David Unsworth at Everton F.C.
Sourced from [Rothmans Football Yearbooks]
Oldham Athletic
Football League Second Division Champions: 1990–91
Football League Cup finalist: 1989–90
Everton
FA Cup winner: 1994–95
FA Charity Shield winner: 1995
Manchester City
Second Division Play-off Final winner: 1999
First Division runners-up: 2000