Earl Delisser Barrett (born 28 April 1967) is an English former footballer who played in the Football League and Premier League for Manchester City, Chester City, Oldham Athletic, Aston Villa, Everton, Sheffield United and Sheffield Wednesday. He played mainly at right back though could also adapt to a central defensive role. He also gained three England caps while playing at Oldham and Aston Villa. The £1.7m Aston Villa paid for him in February 1992 remains, as of 2014, Oldham Athletic's record transfer receipt.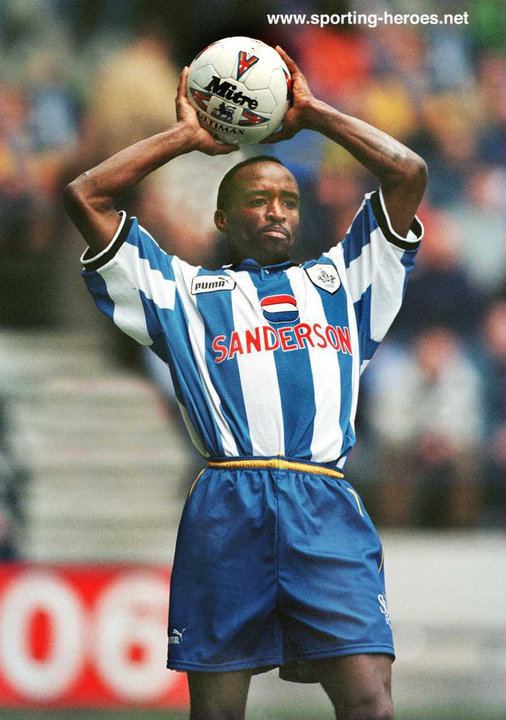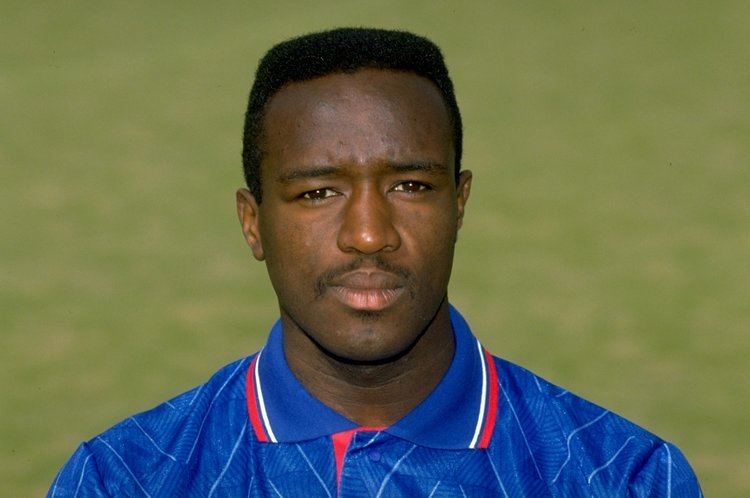 As a teenager, Barrett helped Chester City to promotion from Division Four in 1985–86 while on loan. At Oldham he helped the Lancashire side to the Division 2 title in 1991 and promotion to Division 1 (which became the FA Premier League a year later). He was also a member of the side that lost the League Cup Final in 1990 to Nottingham Forest at Wembley.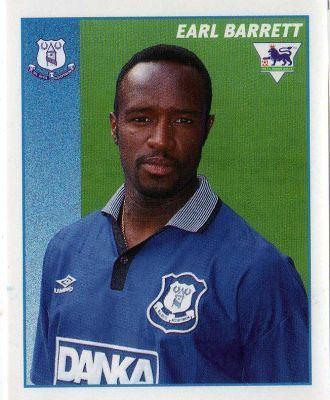 His greatest success as a player came with Aston Villa where in his first 6 months at the club they finished runners up in the Premier League and in 1993/94 won the League Cup beating Manchester United 3–1 at Wembley with Barrett playing the full 90 minutes. He was bought by Everton midway through the next season and although they won the FA Cup in May 1995, Barrett had already been cup tied (at Aston Villa) meaning he could not claim a winners medal. Much of his spell as Everton was dogged with a knee injury and he moved on to Sheffield Wednesday in February 1998 after making 78 appearances for the Merseysiders. Although injury again restricted him at Sheffield Wednesday the club were on a downward spiral and were relegated from the Premiership at the end of Earl's second season with them. The last game of Barrett's professional career was a 4-0 loss at Middlesbrough on 3 October 1998. After the season finished he retired from playing.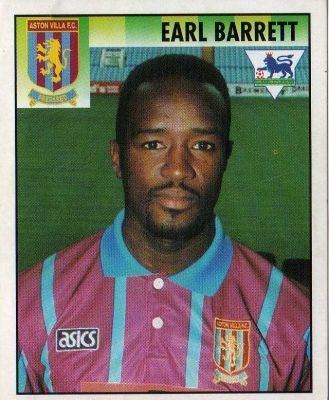 During his footballing career his nicknames were "The Pearl", Pearlinho and 'The Earl of Barrett'.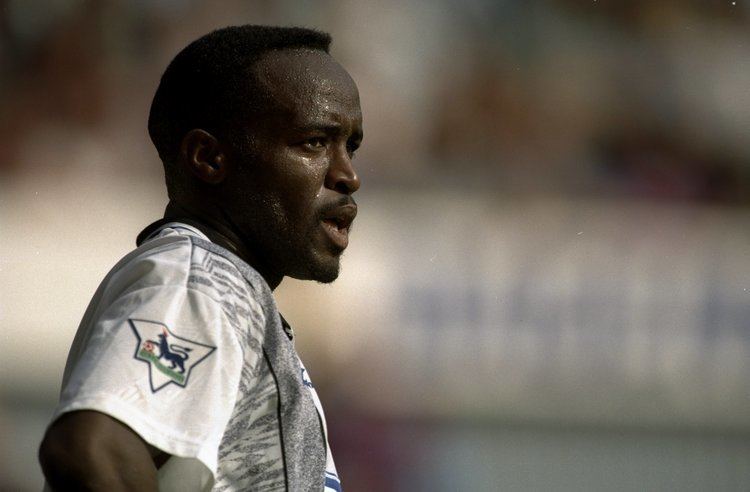 Barrett earned his first cap for England on 3 June 1991, playing the whole 90 minutes in a 1-0 friendly win against New Zealand at the Mount Smart Stadium in Auckland. In June 1993, he featured in the 1993 United States Cup, starting in both the 1–1 draw with Brazil, and the 2–1 defeat against Germany. These turned out to be Barrett's last caps for his country. He won a total of 3 caps for England but didn't manage to score any goals.
In 2008, Barrett was part of a consortium considering investing in Port Vale F.C.
On 29 July 2009 he was appointed the under 14's coach at Stoke City's academy. He was doing a similar role at former club Oldham Athletic.
Earl Barrett's brother, Floyd, played professional basketball for the Oldham Celtics during the 1990s.
Currently, Earl Barrett coaches the US Soccer Developmental Academy kids at Houston Express (HESC).
Chester City
Football League Fourth Division runner-up: 1985–86
Oldham Athletic
Football League Second Division: 1990–91
Aston Villa
Premier League runner-up: 1992–93
Football League Cup: 1993–94
Second Division PFA Team of the Year: 1989–90, 1990–91