Name

Joe Veronese




Parents

Angela Alioto




Party

Democratic Party







JOE ALIOTO VERONESE FULL ONE-ON-ONE INTERVIEW WITH TUCKER CARLSON (3/21/2018)
Joe Alioto Veronese is a former member of the San Francisco Police Commission, and is a former Democratic Party candidate for California State Senate (District 3) including San Francisco, Marin, and Sonoma Counties. He withdrew from the race on March 7, 2008.
Contents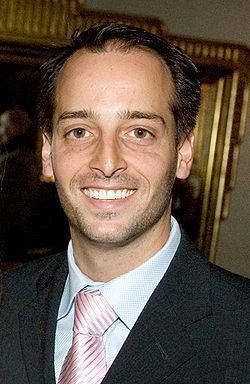 Family and personal life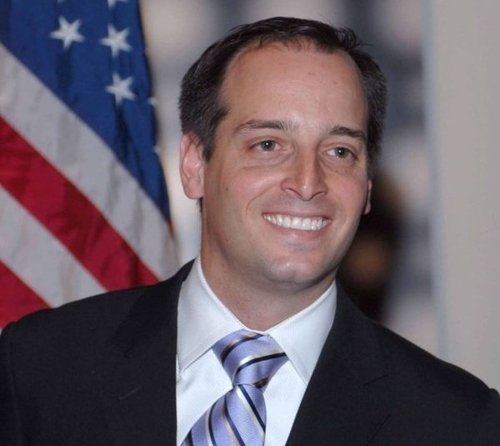 Veronese was born in San Francisco, California in 1973. Named after his grandfather, Mayor Joseph L. Alioto, Veronese is the son of Angela Alioto and Adolfo Veronese, owner and operator of several restaurants in San Francisco and Marin County.
Veronese married Julie Gilman in San Francisco on February 19, 2006 at the Shrine of St. Francis of Assisi.
He owns a Sonoma County Vineyard and wine company producing Carneros Pinot Noir, bottled under the label Verotto.
Police Commissioner
Veronese became involved in law enforcement when, upon graduation from UCLA and the San Francisco Police Academy, he was hired by District Attorney Terence Hallinan as the youngest senior criminal investigator in the history of the office. Veronese worked in the fraud bureau and helped develop and enforce a diversion program to prevent the incarceration of poor families. Veronese also led a unit of investigators in the street-level enforcement against food-stamp trafficking for guns and narcotics.
Veronese was appointed to the San Francisco Police Commission by Mayor Gavin Newsom in 2004. He has worked to reform the Department through increased transparency and accountability to the public and the communities the department serves. Among other important reforms, Veronese brokered a resolution with the police officers association to release misconduct records to the public without violating the rights of police officers. Under his watch, the police commission adopted the first-ever Early Warning System, a multimillion-dollar system of tracking and correcting police misconduct.
The Commission has overseen the hiring of 350 new police officers, an increase of nearly 13% of the force. Veronese has advocated for an increase of foot patrol and a greater community empowerment with the Department. Veronese is currently working with members of the Department to institute the first-ever Green audit and phased mandated involving the City's largest vehicle fleet. He is also currently working to replace the San Francisco's Unified School Districts ROTC program with a Police Recruits program to promote civic involvement of school children and public safety in San Francisco schools.
In April 2007, Veronese cast the deciding vote to elect Theresa Sparks as President of San Francisco Police Commission. Sparks became the first transgender head of any city commission in the nation.
Civil rights attorney
A graduate of the University of San Francisco School of Law, Veronese is a practicing civil rights attorney admitted in all courts in the State of California, United States District Court for the Northern and Eastern Districts of California, Ninth Circuit Court of Appeals, and the United States Supreme Court.
He has successfully litigated numerous cases as a partner in the Law Firm of Mayor Joseph Alioto and Angela Alioto. This includes a recent $25 million verdict against Universal Tobacco Leaf Corporation relating to a fraud whistle-blowing matter that was named one of the Top 100 Verdicts of 2006 by Verdicts Search.
The practice focuses on a wide variety of employment claims, including a $132 million race discrimination verdict against Interstate Brands Corporation, and a $12 million verdict against Mary Kay Cosmetics. Representing employees, he has successfully litigated and resolved cases involving discrimination, harassment, retaliation, wrongful termination, disabilities, and whistle blower retaliation claims.
Civic engagement
Veronese was chosen by the Mayor of San Francisco to co-chair the San Francisco - Assisi Sister City Committee. The Committee was created by his grandfather Mayor Joseph L. Alioto in 1968 to develop and maintain San Francisco's relationship with the sister city of Assisi, Italy.
In 2001, Veronese was elected Municipal Utility District Director from a field of 23 candidates. This was his first campaign for elective office and was honored by the San Francisco Bay Guardian as having "The Best First Campaign."
In 2005, Veronese was appointed by California Senator John Burton to the California Commission on Criminal Justice. In this capacity, Veronese has focused on reforming marijuana enforcement practices so the state can use tens of millions of federal dollars to reduce guns, gangs, and violent crimes throughout the state. Also in 2005, Veronese called for the city to investigate alleged misuse of public funds by Gary Delagnes, president of the police union, who was taking a yearly police salary of $100,000 while working full-time for the union; Delagnes demanded Mayor Newsom fire Veronese.
In April 2006, Veronese was chosen by Mayor Newsom to represent San Francisco in Rome at the consistory that raised William Levada to the cardinalate; Veronese led a delegation of interfaith leaders of every large religious group in San Francisco to Rome and continues to work with religious groups to find common ground on difficult and controversial issues facing San Francisco. During the consistory, Veronese presented the new cardinal with a seal of the city, and was immediately attacked by the Board of Supervisors, who claimed sole right to present the seal, and who took aim at his doing so to Levada, who supports the official Vatican policy that gay couples should not adopt children — that both the Supervisors and Mayor Newsom condemn.
With the assistance of the CLEAR Project (a San Francisco neighborhood organization committed to strengthening the capacity of young people, parents, seniors and neighborhoods), Veronese helped develop the "SAFE Zone" program, promoting safe streets for children in the City's crime ridden neighborhoods.
From summer 2004 until recently, Veronese served on the Board of Directors of the Omega Boys Club. The Omega Boys Club is an after-school program for at-risk youth in the African-American Community, promising entry and full financial support through college graduation of at-risk children committed to the club's ideals: to date, it has sponsored 115 college graduates.
References
Joe Alioto Veronese Wikipedia
(Text) CC BY-SA