Children

Joe Alioto Veronese







Books

Straight to the Heart: Political Cantos

Similar People

Joseph Alioto, Joe Alioto Veronese, Michela Alioto‑Pier, Ralph Barbieri
Angela alioto cultural ambassadors circle 2013 year of italian culture
Angela Alioto (born October 20, 1949) is an attorney, politician, member of the Secular Franciscan Order, Founder of the Knights of Saint Francis at the Porziuncola Nuova and very active Democrat. She was born into, arguably, the most prominent San Francisco political family; it is generally associated with the liberal Democratic wing of The City's politics.
Contents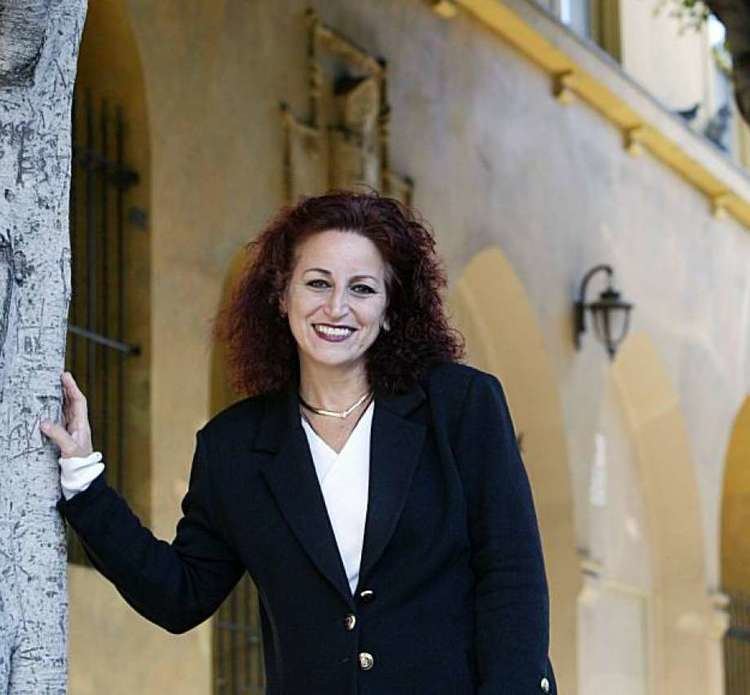 Myrna lim interviews angela alioto civil rights attorney mpeg
Biography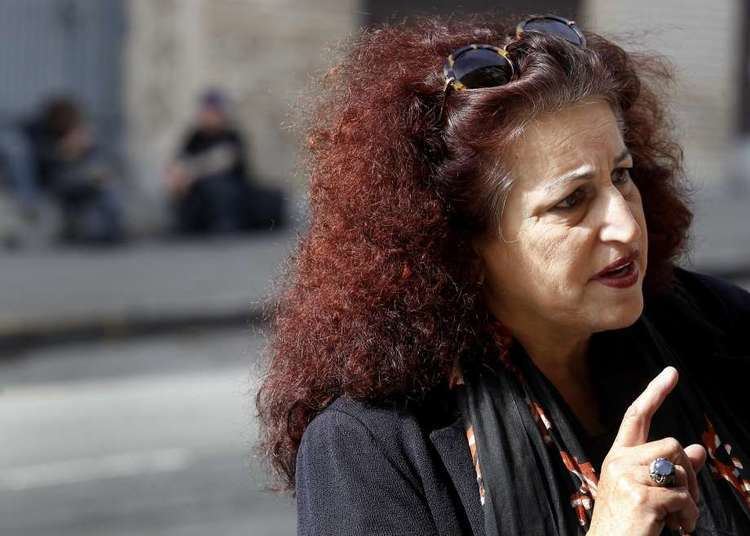 Alioto was born in San Francisco, California. Her father was Joseph L. Alioto, the 36th mayor of San Francisco. She was the President of the San Francisco Board of Supervisors and served for 8 years. Her son, Joseph Alioto Veronese served as a San Francisco Police commissioner.
Education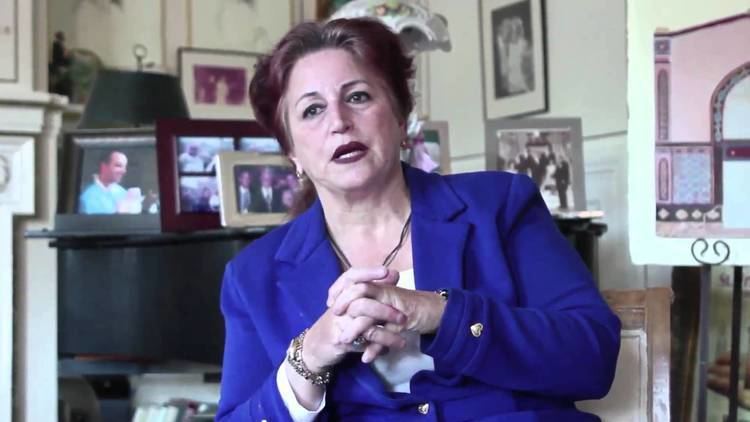 In 1971, Alioto received a B.A., Cum Laude, in English, French, and Italian (Dante Alighieri) literature and the Italian Renaissance from Lone Mountain College, in San Francisco. In 1983, after having four children, she received a J.D. from the University of San Francisco School of Law. She was admitted to the California State Bar in 1987.
Political career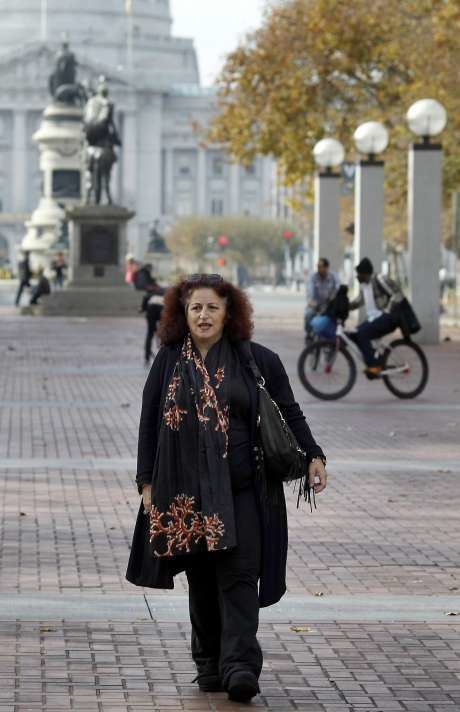 Alioto served on the San Francisco Board of Supervisors (1988–97) and ran unsuccessfully for Mayor of San Francisco (1991, 2003).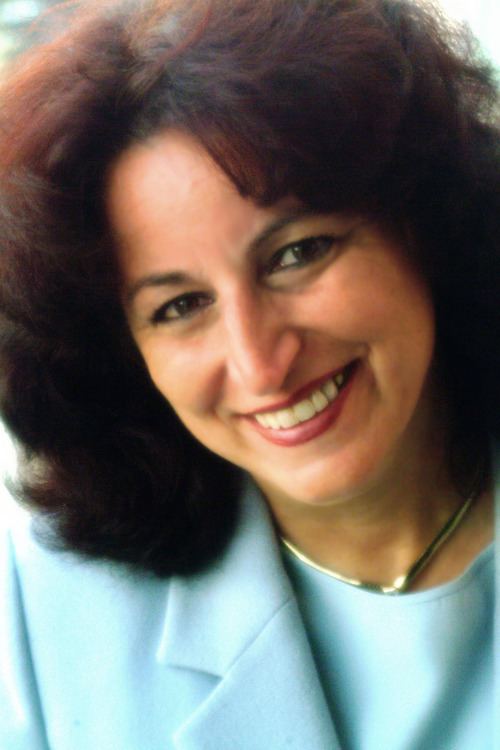 Since leaving the Board of Supervisors, Alioto opened her own law firm and specializes in Anti-Discrimination law. Alioto won the largest Civil Rights verdict in the history of the United States in 2001, against IBC/Wonderbread for 135 million dollars. Her San Francisco employment law office has won a number of cases against corporations — including Mary Kay Cosmetics. She has won several multimillion-dollar verdicts throughout the nation, including Dallas Texas and Houston Texas. She also served as Vice Chair of the California Democratic Party.
In the November 2003 mayoral election, Alioto just missed beating Matt Gonzales for the run off.
Angela Alioto married Adolfo Veronese on December 8, 1968. They have four children together - Angela Mia, Adolfo Virgilio, Joseph and Gian-Paolo. The eldest child, Angela Mia Veronese, graduated from University of California at Berkeley. She became a Lawyer in 2011 and works at the Alioto law Firm. Angela Mia was married to Jason Lind in a beautiful medieval church in Ceri, Italy in 2001. Angela Mia & Jason have a daughter, Chiara Mia Veronese Lind, who was born October 26, 1999 and a son, Sebastiano Veronese Lind, who was born on July 11, 2003. Adolfo Virgilio graduated from the Culinary institute of American and is a Master Chef. He owns and runs La Forchetta catering Company in San francisco California. He and his wife Toni have two children, Adolfo Antonio "nino" and Francesca Elisabetta. Joseph Alioto Veronese was a former Police Commissioner and now practices Law at the Alioto Law Firm . He and his wife Julie have a son named Gianpaolo Agustus Veronese. Angela's 4th and last child, Gianpaolo Veronese owns restaurants in San Francisco and Los Angeles, Aventine SF and Aventine Hollywood, and also is associated with the Alioto law firm. Another Aventine Geln Ellen is opening in June 2014, in Sonoma, California
Alioto served as Board President from January 1993 to January 1995. As President, she served as Vice-Chair of the Board's Finance Committee. After Angela's term as Board President expired, she served as the Chair of two Board Committees: the Health, Public Safety and Environment Committee and the Select Committee on Municipal Public Power, the committee she created as President. On January 8, 1997, Angela left the Board of Supervisors due to term limits.
During her tenure on the Board, Alioto fought tobacco companies with several pieces of legislation, including the first anywhere anti-smoking ordinance in the United States. She also focused on protecting neighborhood health care, created a comprehensive homeless plan, increased funding for AIDS services, wrote the City's needle exchange legislation, cosponsored the minority business laws, crimes legislation, protected workers rights, assured environmental protection, helped small business, and furthered efforts to municipalize the City's electrical utility system. She also created the San Francisco Film Commission and the San Francisco Youth Commission.
Early in her career, Alioto helped produce a video designed to provide AIDS education for teenagers throughout the school system. The video depicts teenagers with AIDS, vividly bringing home the message of awareness to teenagers who are now one of the highest risk groups in the country.
Alioto served in 1985 as the Co-Chair of the State Democratic Party's Platform Committee. She served as First Vice-Chair of the California State Democratic Party from 1991–1993 and served as Second Vice-chair. She was selected as a super delegate to the 1992 National Convention, and was elected Co-Chair of the California Delegation. She also served as California Chair of the Jerry Brown for President Campaign in 1992.
Alioto has served as a member of the Golden Gate Bridge District and has served on the Outer-Continental Shelf Board of Control, as Vice-Chair of the San Francisco County Transportation Authority, and as Chair of the Transportation Authority's Finance Committee, as a member of the Association of Bay Area Governments, lifetime member of the National Association for the Advancement of Colored People (NAACP) and the San Francisco Mental Health Board.
Alioto is a lifetime member of the Secular Franciscan Order, The Dante Society of America, The Society for Professional Journalists, The Bar Association of San Francisco, and The American Trial Lawyers Association. She also serves as the International Director of the Knights of Saint Francis at the Porziuncola Nuova. Alioto is the Chair of the Board of Regents at Saint Patrick's seminary as well as a member of the Board of Trustees of the Seminary. She is also a member of the Board of Directors of"Angel's in America", of documentarian Ken Burn's was Chair of the Board of Directors for the National Shrine of St. Francis of Assisi, and has supported such groups as the Equal Rights Advocates, Raoul Wallenberg Jewish Democratic Club, Bay Area Young Positives, Mothers Against Drunk Driving, the Harvey Milk Club, San Francisco Tomorrow, and many other Democratic clubs and neighborhood groups. She has won several awards including national trial Attorney and the "Tau" award of the Franciscan School of Theology in Berkeley California. Alioto has also received the "Fra Jacoba Franciscan Rose" award in Assisi, Italy given by the friars of Santa Maria Degli Angeli. It is the highest Franciscan award given to a woman . It is a rose from the actual garden of Saint Francis located at the original Porziuncola in santa Maria deli Angeli, Assisi, Umbria. Italia.
Alioto has lived with her 4 children at their home in Fregene, Roma, Italia since the summer of 1973. She also owns a cappella in Trevi, Umbria, www.sancostanzo.com.
In the year 2000 Angela Alioto won the largest civil rights verdict, 135 million against Wonderbread, IBC. Since that time Angela Alioto has won several multimillion-dollar civil rights verdicts. (cases can be seen at Aliotolawoffices.com.) In 2012 Alioto won a verdict in San Francisco California for religious discrimination. In June 2012 Alioto filed a lawsuit against Cumulus In, and KNBR Radio for the wrongful termination of legendary sport caster, Ralph Barbieri, for disability and age Discrimination. In 2013 several group lawsuits were filed in Houston Texas for racism against the largest oil companies in the world.
Angela Mia Veronese, Angela's daughter, is a lawyer at the law firm, as is son, Joseph Alioto Veronese. Son Gianpaolo Veronese is the CFO of the law firm.
Alioto has also continued her involvement in community issues. She served as legal counsel for a grass-roots based organization, "Citizens for Lower Utility Bills." CLUB was successful in placing a ballot initiative establishing a municipal utility district for San Francisco on the local November 2001 ballot. She has worked on this issue for over 13 years. In 2004 she was appointed Chairwoman of the San Francisco Ten Year Plan Implementation Council. The Council is dedicated to abolishing chronic Homelessness in San Francisco and has been recognized as a national model.
Alioto has also written a book about her experiences in San Francisco politics, entitled Straight from the Heart.
In 2005 she partnered with Cardinal William Levada to create the Porziuncola Nuova. The Porziuncola Nuova, an exact replica of the original little chapel that Saint Francis himself built in Assisi Italy, was opened on September 27, 2008. It is located at the corner of Columbus Avenue and Vallejo Streets in the heart of San Francisco's North Beach district. In 2008 she founded the knights of Saint Francis to guard and protect the Porziuncola Nuova. The Knights are now in three countries and now number over 200 Knights.
References
Angela Alioto Wikipedia
(Text) CC BY-SA