Born

5 August 1957 (age 63) (

1957-08-05

)

Sydney, Australia

Occupation

Film and television actress

Movies and TV shows




Similar People

Steve Bisley, Tim Burns, Hugh Keays‑Byrne, Byron Kennedy, George Miller
Joanne Samuel (born 5 August 1957) is an Australian actress who is best known for her role as the screen wife of Mel Gibson's title character in the 1979 film Mad Max.
Contents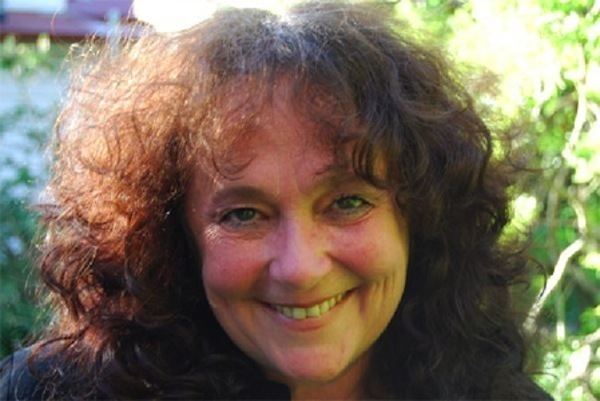 Life and career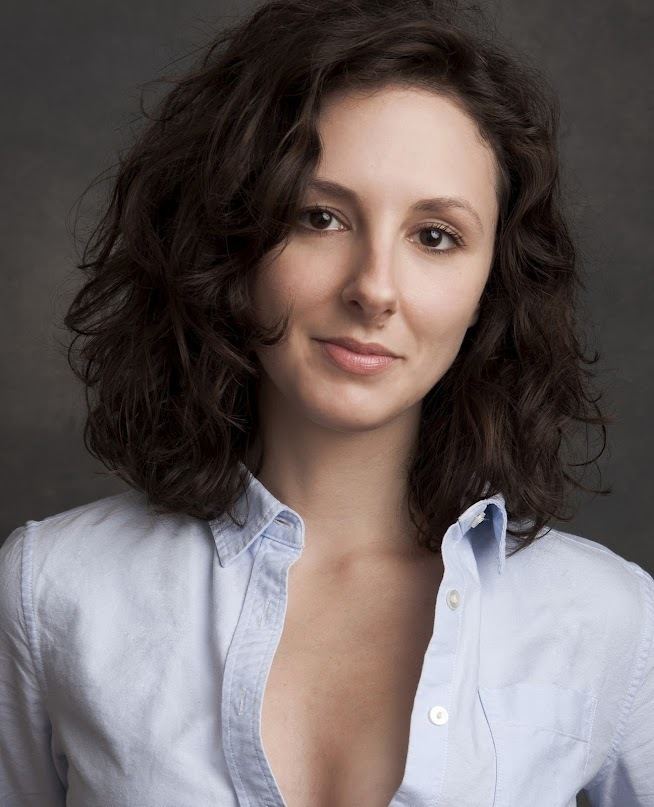 Samuel was born in Camperdown, Sydney, Australia. Prior to her appearance in Mad Max, Samuel had made guest appearances in police procedurals Matlock Police and Homicide. She was then a regular cast member in television soap operas Class of '74, The Sullivans and The Young Doctors. She left The Young Doctors very suddenly – the producers wrote her out of the show when she was offered the Mad Max role after a fellow Young Doctors actress who had been due to take the role fell ill. Samuel later returned to television in the regular role of Kelly Morgan-Young in Skyways.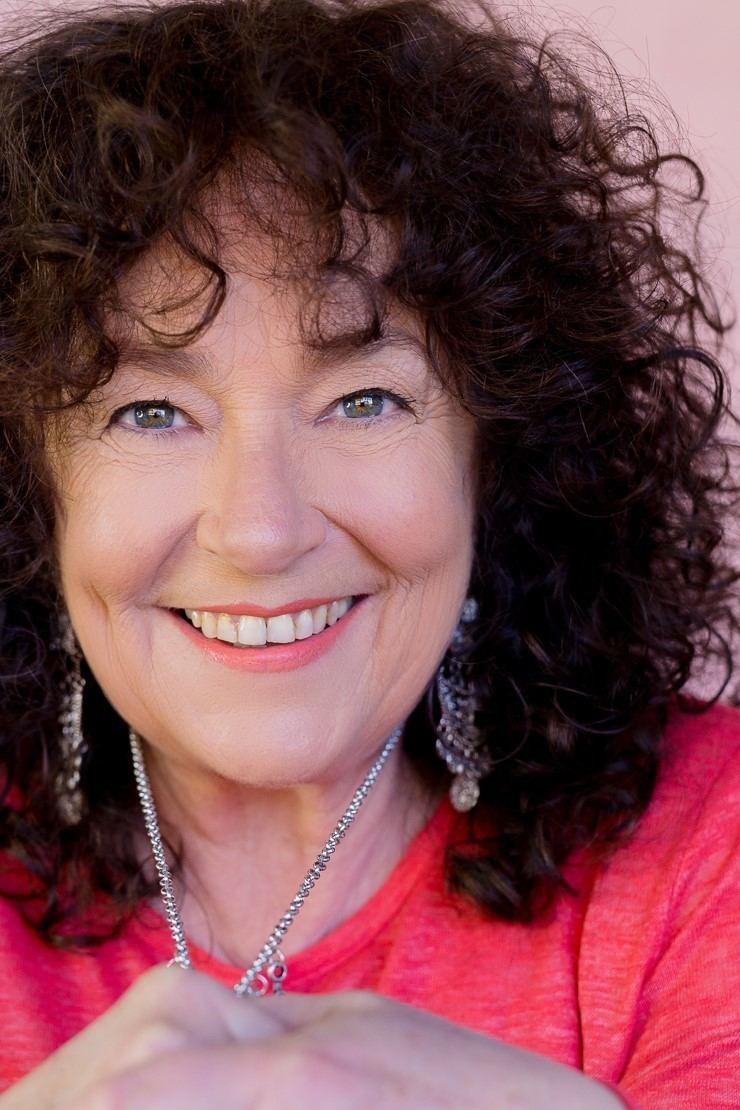 Samuel's other film appearances included roles in Alison's Birthday (1981), Early Frost (1982), Queen of the Road (1984), The Long Way Home (1985), Nightmaster (1987, opposite Nicole Kidman), Gallagher's Travels (1987), and Spook (1988). She later guest starred in Hey Dad..! as Jeanette Taylor and All Saints, and played the school principal in The Wiggles in their film The Wiggles Movie (1997). Samuel studied dance with Honeybrooks and drama at the Independent theatre, North Sydney.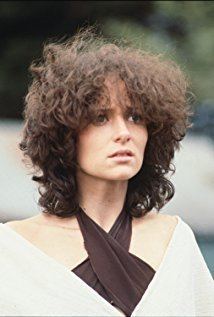 Samuel is the vice chairman of BOOMPAA, Blue Mountains Performing Arts Association.
Samuel appears as Doris Mercher in the 2017 family film My Pet Dinosaur, directed by Matt Drummond.
Filmography
Actress
-
KNOT (post-production)
as
Margaret
2023
What About Sal (completed)
as
Alice
2021
Christmas Down Under
as
Barbara Parker
2019
The Greatest of These (Short)
as
Nan
2019
Smoke Between Trees
as
Therese
2018
Acute Misfortune
as
Magistrate
2018
Stinson Creek (TV Series)
as
Legal Aid
- The Witness (2018) - Legal Aid
2017
My Pet Dinosaur
as
Doris Mercher
2017
The Last Babushka Doll (Short)
as
Lucy
2016
Brock (TV Mini Series)
as
Louise Kraft
- Episode #1.2 (2016) - Louise Kraft
- Episode #1.1 (2016) - Louise Kraft (uncredited)
2015
Peter Allen: Not the Boy Next Door (TV Mini Series)
as
Bev Moulson
- Episode #1.2 (2015) - Bev Moulson
- Episode #1.1 (2015) - Bev Moulson
2014
Rake (TV Series)
as
Nurse
- Episode #3.7 (2014) - Nurse
2001
All Saints (TV Series)
as
Ingrid Clements
- Skeletons in the Closet (2001) - Ingrid Clements
1997
The Wiggles Movie
as
Mrs. Bingle
1997
Fallen Angels (TV Series)
as
Helen Bader
- Smoke Gets in Your Eyes (1997) - Helen Bader
1993
You and Me and Uncle Bob (TV Movie)
as
Rosie
1988
Hey Dad..! (TV Series)
as
Jeanette Taylor
- Left at the Post (1990) - Jeanette Taylor
- Scratch My Back (1990) - Jeanette Taylor
- A Finite Romance (1989) - Jeanette Taylor
- Kiss and Makeup (1989) - Jeanette Taylor
- Betty's Wedding - Part 2 (1989) - Jeanette Taylor
- For the Love of Martin (1989) - Jeanette Taylor
- Just Being Neighbourly (1988) - Jeanette Taylor
1988
Nightmaster (TV Movie)
as
Sonia Spane
1987
Five Times Dizzy (TV Series)
as
Chris Brooking
1987
Gallagher's Travels
as
Sally
1985
The Long Way Home (TV Movie)
as
Julie
1984
Queen of the Road (TV Movie)
as
Rosy Costello
1983
The City's Edge
as
Prostitute 1
1981
Ratbags (TV Series)
as
Various
1981
Alison's Birthday
as
Alison Findlay
1979
Skyways (TV Series)
as
Kelly Morgan
- My Husband Is Missing (1980) - Kelly Morgan
- Fallen Idol (1980) - Kelly Morgan
- Johnno (1980) - Kelly Morgan
- By the Book (1980) - Kelly Morgan
- Funeral at Pacific (1980) - Kelly Morgan
- Teddy Bear's Picnic (1980) - Kelly Morgan
- The Birthday Girl (1980) - Kelly Morgan
- Michelle (1980) - Kelly Morgan
- The Waif (1980) - Kelly Morgan
- Whistling Dixie (1980) - Kelly Morgan
- The Family Way (1980) - Kelly Morgan
- Immolation (1980) - Kelly Morgan
- A Change of Course (1980) - Kelly Morgan
- Gay Abandon (1980) - Kelly Morgan
- The Mourning (1980) - Kelly Morgan
- Termination (1980) - Kelly Morgan
- Dilemma (1980) - Kelly Morgan
- The Demonstrator (1980) - Kelly Morgan
- Positioning (1980) - Kelly Morgan
- Pennies from Heaven (1980) - Kelly Morgan
- Kristy (1980) - Kelly Morgan
- The Assassin (1980) - Kelly Morgan
- The Off-Loading (1980) - Kelly Morgan
- In to Win (1980) - Kelly Morgan
- Runway 27 (1980) - Kelly Morgan
- The Decoy (1980) - Kelly Morgan
- The Wedding (1980) - Kelly Morgan
- Too Many Cooks (1980) - Kelly Morgan
- The Price You Pay (1980) - Kelly Morgan
- Hawkair (1980) - Kelly Morgan
- Pili (1980) - Kelly Morgan
- The Lovers (1980) - Kelly Morgan
- Battle of Trafalgar (1979) - Kelly Morgan
- Inaugural Flight (1979) - Kelly Morgan
- The Iron Maiden (1979) - Kelly Morgan
- Flight 89 (1979) - Kelly Morgan
- The Cupid Diet (1979) - Kelly Morgan
- Track Down/Airborn (1979) - Kelly Morgan
- Koiranah (1979) - Kelly Morgan
- The Goodbye Girl (1979) - Kelly Morgan
- Awakening (1979) - Kelly Morgan
- Little Boy Blue (1979) - Kelly Morgan
- Break Up (1979) - Kelly Morgan
- Homecoming (1979) - Kelly Morgan
- The Cost of Survival (1979) - Kelly Morgan
- Search and Rescue (1979) - Kelly Morgan
- Flash Point (1979) - Kelly Morgan
- Jet Lag (1979) - Kelly Morgan
- Rapid Descent (1979) - Kelly Morgan
- The Fall (1979) - Kelly Morgan
- Set Up (1979) - Kelly Morgan
- Declaration (1979) - Kelly Morgan
- Layover (1979) - Kelly Morgan
- Fogbound (1979) - Kelly Morgan
- Holding Pattern (1979) - Kelly Morgan
- Forbidden Fruit (1979) - Kelly Morgan
- Brotherly Love (1979) - Kelly Morgan
- Cut Back (1979) - Kelly Morgan
- The Borgia Touch (1979) - Kelly Morgan
- Confrontation (1979) - Kelly Morgan
- It's a Dog's World (1979) - Kelly Morgan
- Sky Ball (1979) - Kelly Morgan
- Mercy Dash (1979) - Kelly Morgan
- Who Killed Cock Robyn? (1979) - Kelly Morgan
- Knife Edge (1979) - Kelly Morgan
- Shroud of Suspicion (1979) - Kelly Morgan
- Overtures (1979) - Kelly Morgan
- Levelling Out (1979) - Kelly Morgan
- Departures (1979) - Kelly Morgan
- Arrivals (1979) - Kelly Morgan
- The V.I.P. (1979) - Kelly Morgan
- Runaway (1979) - Kelly Morgan
- Coming of Age (1979) - Kelly Morgan
- Tia Yheti (1979) - Kelly Morgan
- Parents and Friends (1979) - Kelly Morgan
- The Waiting Game (1979) - Kelly Morgan
- Exits (1979) - Kelly Morgan
- Entrances (1979) - Kelly Morgan
- When the Joker Meets the Avenger - Kelly Morgan
- We Can Face It Together - Kelly Morgan
- Up the Down Staircase - Kelly Morgan
- Two of a Kind - Kelly Morgan
- Tippett the Pilot - Kelly Morgan
- The Yellow Cake Conspiracy - Kelly Morgan
- The Wife Beater - Kelly Morgan
- The Unkindest Cut of All - Kelly Morgan
- The Return of Bessie Langhurst: Part 2 - Kelly Morgan
- The Return of Bessie Langhurst: Part 1 - Kelly Morgan
- The Legend - Kelly Morgan
- The Italian Connection - Kelly Morgan
- The Flying Sleuths - Kelly Morgan
- The Defection - Kelly Morgan
- The Dark Side of Love - Kelly Morgan
- The Curse of Anubis - Kelly Morgan
- The Crated Crim - Kelly Morgan
- The Biter Bit - Kelly Morgan
- The Australian Connection - Kelly Morgan
- The Amanvatti Islands Story - Kelly Morgan
- The Abortion - Kelly Morgan
- Tales of the South Pacific - Kelly Morgan
- Takeover Bid - Kelly Morgan
- Tahitian Roulette - Kelly Morgan
- Spirit of Christmas - Kelly Morgan
- Spaces - Kelly Morgan
- Sensitive Relations - Kelly Morgan
- Responsibility - Kelly Morgan
- Nigel Poulter's Revenge - Kelly Morgan
- Memory of Hell - Kelly Morgan
- Life of a Child - Kelly Morgan
- Kelly Attacked - Kelly Morgan
- Hunter's Denouncement - Kelly Morgan
- Hard Case Hanna - Kelly Morgan
- Greeks Bearing Gifts - Kelly Morgan
- George and the Hooker - Kelly Morgan
- Freedom of the Press - Kelly Morgan
- Escape to Masang - Kelly Morgan
- Echo of Love - Kelly Morgan
- Donny's Father - Kelly Morgan
- Don't Drink the Water: Part 2 - Kelly Morgan
- Don't Drink the Water: Part 1 - Kelly Morgan
- Digging In - Kelly Morgan
- Deborah Loves Jim - Kelly Morgan
- Debbie Finds Her Father - Kelly Morgan
- Cyclone - Kelly Morgan
- Crises of Confidence - Kelly Morgan
- Conflict of Interest - Kelly Morgan
- Chalk and Cheese - Kelly Morgan
- Campaign of Fear - Kelly Morgan
- Bush Fire - Kelly Morgan
- Bird Strike - Kelly Morgan
- Big Splash - Kelly Morgan
- Barney and the Colonel: Part 2 - Kelly Morgan
- Barney and the Colonel: Part 1 - Kelly Morgan
- Barclay in Trouble - Kelly Morgan
- A Right Royal Finish - Kelly Morgan
- A Couple of Losers - Kelly Morgan
1976
The Young Doctors (TV Series)
as
Jill Gordon
- Pilot (1976) - Jill Gordon (credit only)
1979
Cop Shop (TV Series)
as
Maureen Hamilton / Kenneth Willis
- Episode #1.110 (1979) - Maureen Hamilton
- Episode #1.109 (1979) - Kenneth Willis
1978
Case for the Defence (TV Series)
as
Amy
- Second Time Around (1978) - Amy
1976
The Sullivans (TV Series)
as
Cynthia Cavanaugh
1975
Certain Women (TV Series)
as
Caroline Stone
1975
Shannon's Mob (TV Series)
as
Felicity Maitland
- Trip to Nowhere (1975) - Felicity Maitland
1974
Homicide (TV Series)
as
Lynn Fisher
- I Keep Going Back to Be Certain (1974) - Lynn Fisher
1974
Class of '74 (TV Series)
as
Sue Taylor
- Episode #1.4 (1974) - Sue Taylor
- Episode #1.1 (1974) - Sue Taylor
1973
Matlock Police (TV Series)
as
Jenny / Cathy Phillips
- Mummy (1974) - Jenny
- Help (1973) - Cathy Phillips
1974
The Box (TV Series)
as
Mr. Baker's daughter
- Episode #1.6 (1974) - Mr. Baker's daughter
Director
2023
The Red Shoes: Next Step
2020
The Legend of the Five
2018
Stinson Creek (TV Series) (7 episodes)
- Move over, there's a new queen bee in town (2019)
- The Reveal (2018)
- Secrets (2018)
- Friend or Foe? (2018)
- The Deal (2018)
- The Witness (2018)
- The Arrest (2018)
Producer
2020
The Legend of the Five (co-producer)
2018
Stinson Creek (TV Series) (producer - 7 episodes)
- Move over, there's a new queen bee in town (2019) - (producer)
- The Reveal (2018) - (producer)
- Secrets (2018) - (producer)
- Friend or Foe? (2018) - (producer)
- The Deal (2018) - (producer)
- The Witness (2018) - (producer)
- The Arrest (2018) - (producer)
Soundtrack
1979
Mad Max (performer: "Jessie's Theme" - uncredited)
Thanks
2022
Beyond the Wasteland (Documentary) (the producers wish to thank)
Self
2022
Mad Max Exposed (Documentary)
as
Joanne Samuel
2019
Kapow! (TV Series)
as
Self
- Mad Max 40th Anniversary (2019) - Self
2015
The Madness of Max (Documentary)
as
Self
2015
Mad Max: Cast and Crew Interviews (Video short)
as
Self
2008
Not Quite Hollywood: Deleted and Extended Scenes (Video documentary)
as
Self
2008
Not Quite Hollywood: The Wild, Untold Story of Ozploitation! (Documentary)
as
Self
Archive Footage
2022
Mel Gibson, à la folie, passionnément (TV Movie documentary)
as
Self
1981
The Road Warrior
as
Jessie (uncredited)
References
Joanne Samuel Wikipedia
(Text) CC BY-SA