Prime Minister

David Cameron


Prime Minister

David Cameron


Prime Minister

David Cameron




Name

Jo Johnson




Preceded by

Greg Clark


Role

Politician




Succeeded by

TBD








Preceded by

Greg Clark (Universities, Science and Cities)


Siblings

Boris Johnson, Rachel Johnson, Leo Johnson


Parents

Charlotte Johnson Wahl, Stanley Johnson


Education

Eton College, Balliol College, INSEAD


Books

The man who tried to buy the world




Nieces

Cassia Peaches Johnson, Lara Lettice Johnson




Similar People

Boris Johnson, Rachel Johnson, Charlotte Johnson Wahl, Stanley Johnson


Profiles




Twitter
Jo johnson mp on new universities newsnight
Joseph Edmund Johnson (born 23 December 1971) is a British Conservative Party politician. He was elected the Member of Parliament (MP) for Orpington in the General Election in May 2010, and re-elected in 2015 and 2017. From April 2013 to May 2015, he was the Head of the Number 10 Policy Unit, and became Minister of State for the Cabinet Office in July 2014. Following the May 2015 general election, he became the Minister for Universities and Science.
Contents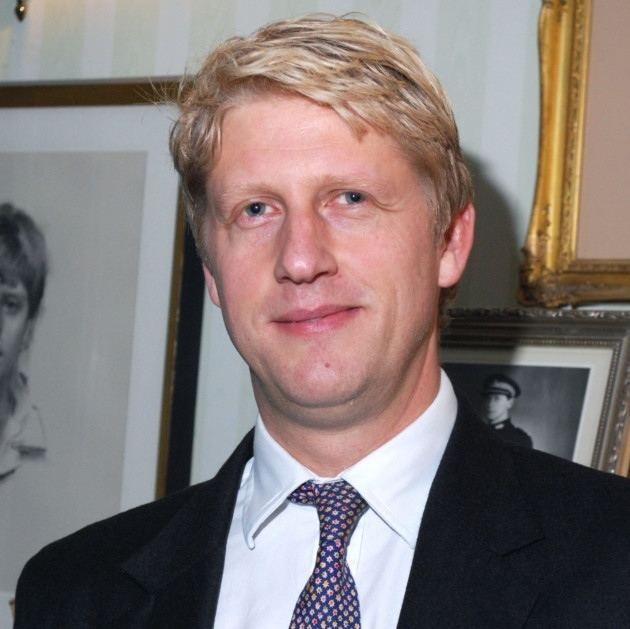 Jo johnson forgets his lines as he gets schooled by james o brien on newsnight
Family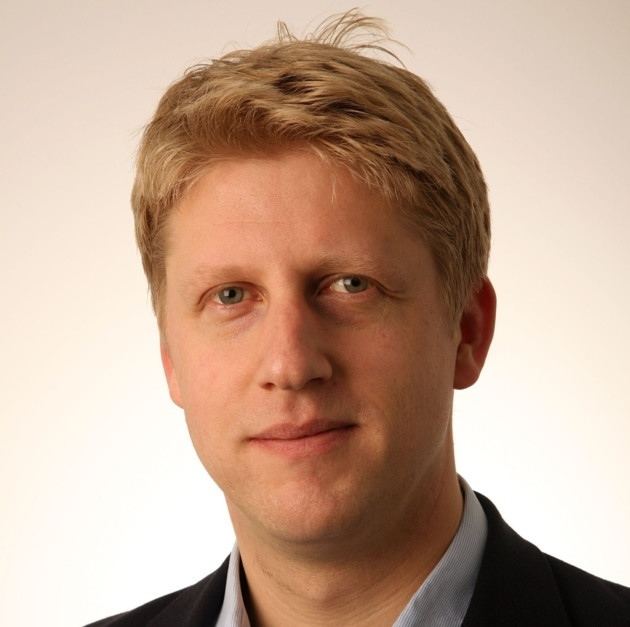 Johnson is the youngest of four children born to former Conservative MEP Stanley Johnson and artist Charlotte Johnson Wahl (née Fawcett), the daughter of Sir James Fawcett, a prominent barrister and president of the European Commission of Human Rights.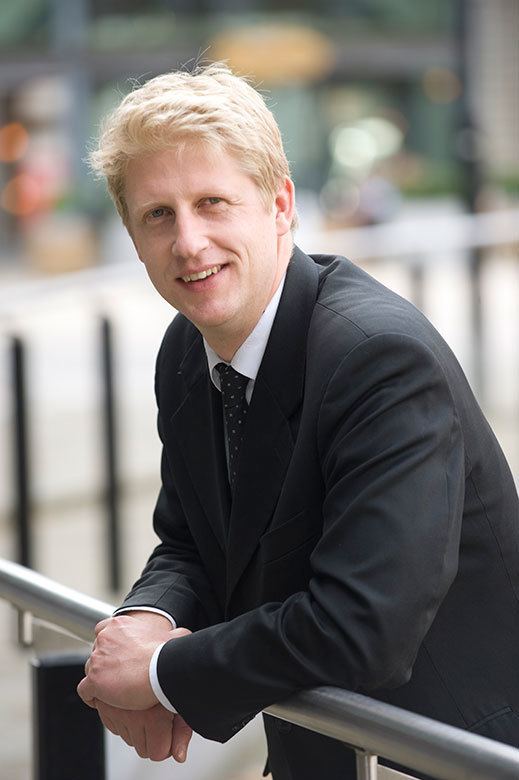 He is the younger brother of Boris Johnson, the Foreign Secretary and the former Mayor of London; Rachel, a writer and journalist; and Leo, an entrepreneur and filmmaker.
Education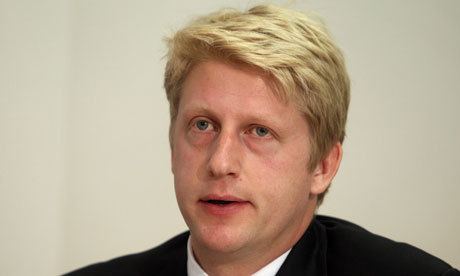 He began his schooling in Brussels, at the European School in Uccle, before attending The Hall School in Hampstead, London, Ashdown House School in East Sussex, and then Eton College. In 1991, at a time when students did not pay university tuition fees, he went to Balliol College, Oxford to read Modern History. He was a Scholar at Balliol, edited Isis, the Oxford University student magazine, and was awarded a First Class degree in both Honour Moderations (June 1992) and Finals (Honour School, June 1994). While at Oxford, he was a member of the Bullingdon Club together with Harry Mount, Nat Rothschild and George Osborne, with whom he remains a close friend.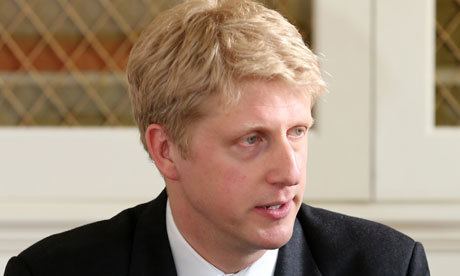 A fluent French speaker, he did postgraduate study in mainland Europe and has degrees from two further European universities, gaining an MBA from INSEAD in 2000 and a licence spéciale with distinction in 1995 from the Institut d'études européennes at the Université libre de Bruxelles, where he was a Wiener-Anspach Fellow.
Journalistic career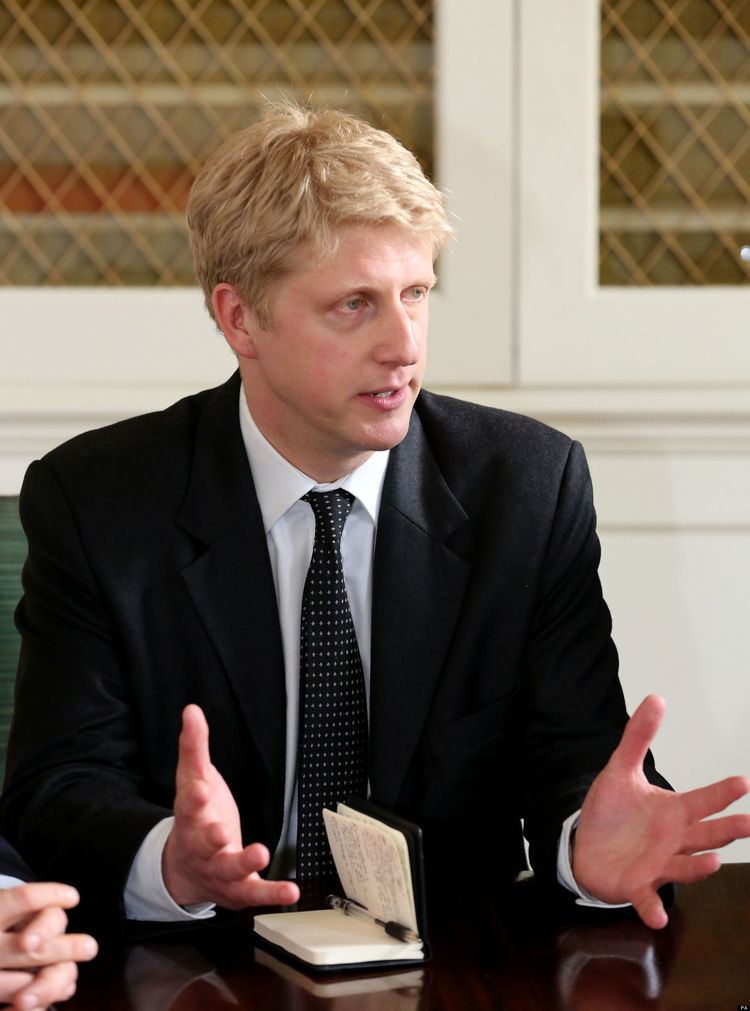 After graduating from Université libre de Bruxelles, in 1995 Johnson joined Deutsche Bank as an investment banker.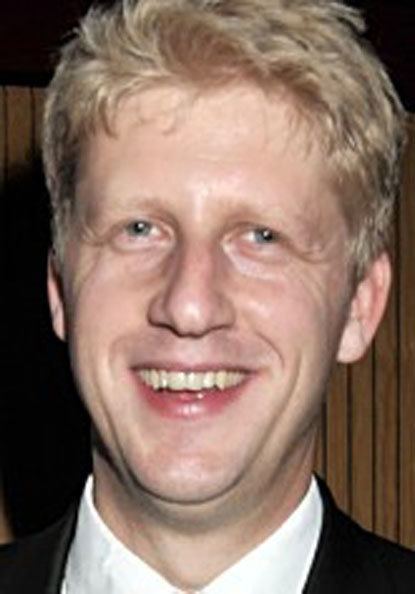 In 1997 he switched career paths and joined the Financial Times. After a sabbatical in 1999/2000 during which he gained an MBA from INSEAD, he returned to become Paris correspondent (2001–05), and then as South Asia bureau chief based in New Delhi (2005–08). On return to London he became an Associate Editor of the Financial Times and Head of the Lex Column, one of the most influential positions in British financial journalism. Previous 'Heads of Lex' include Nigel Lawson, former Chancellor of the Exchequer, Martin Taylor, former chief executive of Barclays Bank, and Richard Lambert, director-general of the Confederation of British Industry. Johnson left the Lex column in April 2010.
He has received awards for his journalism from a range of organisations, including the Foreign Press Association, the Society of Publishers in Asia and The Indian Express's Excellence in Journalism Awards.
His books include the co-authored The Man Who Tried To Buy the World (Penguin, 2003), about the French businessman Jean-Marie Messier. This was serialised in The Guardian and published in France as Une faillite française by Albin Michel in 2002. He co-edited, with Dr Rajiv Kumar (Secretary General, Federation of Indian Chambers of Commerce and Industry) Reconnecting Britain and India: Ideas for an Enhanced Partnership (Academic Foundation 2011).
A regular commentator on radio and television, he frequently speaks in public on the rise of India and the new world order, as well as on the UK political economy and financial affairs.
Political career
Johnson has represented the constituency of Orpington, a seat in the London Borough of Bromley, since the General Election of 2010. Bucking the national trend, he increased the Conservative share of the vote in the constituency by 5.5 percentage points to 62.9% at the General Election in June 2017 and secured a majority of over 19,400.
He was selected as the Conservative Parliamentary candidate for Orpington from a shortlist of six contenders. He won the seat, tripling the Conservative majority to over 17,000, in the 2010 General Election, and increased his majority again in the Generel Election of 2015, to just over 19,000.
He has held a number of influential policy-making roles in the Governments of Prime Minister David Cameron and Theresa May.
Head of the Downing Street Policy Unit
On 25 April 2013, he was appointed Head of the No10 Policy Unit by David Cameron to help develop the 2015 Tory manifesto.
As a junior Cabinet Office minister, he headed the Policy Unit in the Prime Minister's Office, and also chaired a newly created Conservative Parliamentary advisory board, known as the Prime Minister's Policy Board, consisting of Tory MPs.
His appointment to head up the Downing Street policy unit was seen as somewhat surprising as he was perceived as being more pro-European and left-leaning than most Conservatives.
Minister for Universities and Science
On 11 May 2015, it was announced that Johnson had been appointed Minister for Universities and Science at the Department for Business, Innovation and Skills (BIS). Writing about Johnson's appointment for Times Higher Education, John Morgan noted: "Mr Johnson's reputation as a pro-European is likely to please vice-chancellors, many of whom are concerned by the Tories' pledge to hold an in-out referendum on EU membership by 2017. Universities UK has pointed out that British higher education institutions benefit from around £1.2 billion in European research funding each year."
In this role, Johnson introduced the Higher Education and Research Act 2017, which the Times Higher Education described as the most significant legislation in 25 years. This overhauled the regulatory framework for English universities, replaced the Higher Education Funding Council for England with a new regulator, the Office for Students, and established mechanisms to hold universities more accountable for the quality of teaching and student outcomes. The Act also created a new single national strategic research body, UK Research and Innovation, bringing together the UK's fragmented research funding bodies.
In 2016, the Natural Environment Research Council (NERC) asked the public to vote on names for a new polar research ship. The online poll was active from 17 March to 16 April 2016 with the name "Boaty McBoatface" garnering 124,109 votes, roughly four times more than the runner up "Poppy Mai". Despite huge popular demand, Johnson oversaw the decision to name the vessel "RRS Sir David Attenborough", causing Guardian columnist, Stuart Heritage, to lament, "tyrants have crushed the people's will".
Personal life
Johnson lives in London with his wife, Amelia Gentleman, a journalist for The Guardian, the daughter of artist and designer David Gentleman. They have two children.
References
Jo Johnson Wikipedia
(Text) CC BY-SA