Full Name

James Joseph Baio

Born

March 15, 1962 (age 53) (

1962-03-15

)

Brooklyn, New York, U.S.
James Joseph Baio (born March 15, 1962) is an American actor. He was born in Brooklyn, New York. He is the cousin of actor Scott Baio.
Contents
Baio first appeared onscreen in 1975 at age 13. He made guest appearances on series such as The Facts of Life, Fantasy Island and The Love Boat, but his best known role was probably as Billy Tate on the comedy series Soap (1977–81).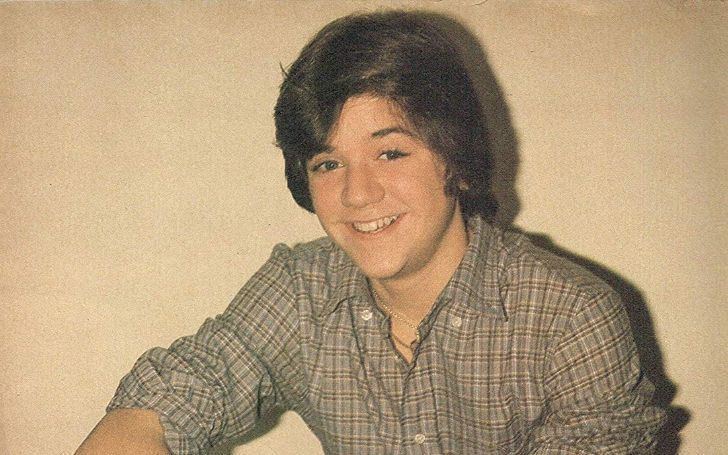 Baio's other credits include Matlock, Trapper John, M.D., Matt Houston, Too Close for Comfort and Family Feud. Baio, along with Susan Richardson, participated in the Junior Pyramid special of The $20,000 Pyramid in 1979. He also appeared in the comedy movie The Bad News Bears in Breaking Training (1977) as Carmen Ronzonni.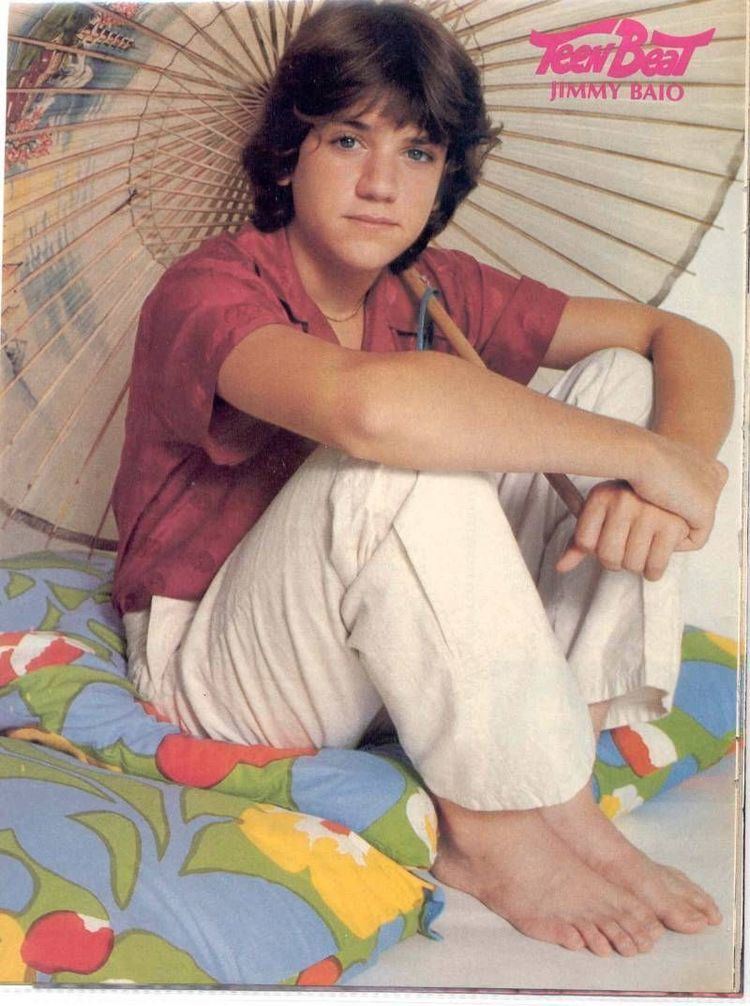 Olivia barash soap with jimmy baio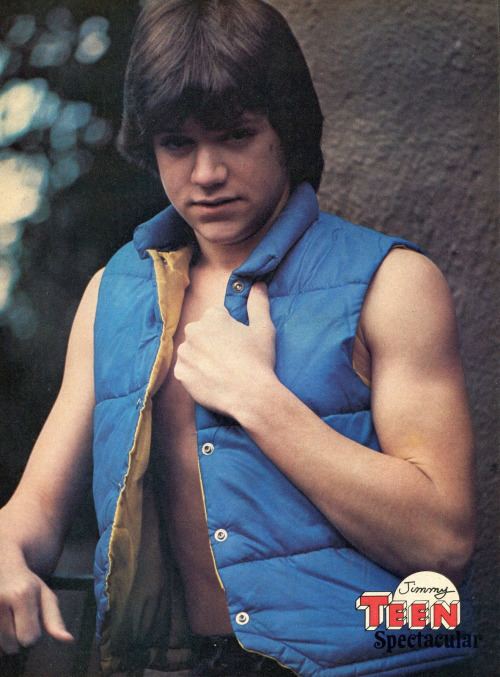 Filmography
Actor
1996
The Mirror Has Two Faces
as
Jimmy the Waiter
1991
Kiss and Be Killed
as
Robert
1987
Matlock (TV Series)
as
Mark Williams
- The Rat Pack (1987) - Mark Williams
1986
Playing for Keeps
as
Steinberg
1985
Brass (TV Movie)
as
Tony Covello
1983
Too Close for Comfort (TV Series)
as
Freddy Garibaldi
- Family Business (1983) - Freddy Garibaldi
1983
Trapper John, M.D. (TV Series)
as
Jed
- South Side Story (1983) - Jed
1983
Matt Houston (TV Series)
as
Jeb Harmon
- The Yacht Club Murders (1983) - Jeb Harmon
1982
The Facts of Life (TV Series)
as
Buzz Ryan
- The Big Fight (1982) - Buzz Ryan
- The Academy (1982) - Buzz Ryan
1979
Fantasy Island (TV Series)
as
Jimmy Blair / Willie Collins
- The Last Cowboy/The Lady and the Monster (1981) - Jimmy Blair
- Amusement Park/Rock Stars (1979) - Willie Collins
1977
Soap (TV Series)
as
Billy Tate
1978
The Love Boat (TV Series)
as
Norman
- Rocky/Julie's Dilemma/Who's Who? (1978) - Norman
1977
The Bad News Bears in Breaking Training
as
Carmen Ronzonni
1976
The Love Boat (TV Movie)
as
Arnold Merritt
1975
Joe and Sons (TV Series)
as
Nick Vitale
- Jimmy Flynn's Wake (1976) - Nick Vitale
- Thou Shalt Steal (1976) - Nick Vitale
- Nick's Problem (1975) - Nick Vitale
- Pot Luck (1975) - Nick Vitale
- Clothes Don't Necessarily Make the Man (1975) - Nick Vitale
- The Desperate Minutes (1975) - Nick Vitale
- Uncle Charlie's Problem (1975) - Nick Vitale
- A Real Lady (1975) - Nick Vitale
- Joe's Cruise (1975) - Nick Vitale
- Carmela (1975) - Nick Vitale
- Joe's Date (1975) - Nick Vitale
- Mark's Doubt (1975) - Nick Vitale
1975
Ellery Queen (TV Series)
as
Graffitti Artist
- Too Many Suspects (1975) - Graffitti Artist (uncredited)
Self
1980
Dance Fever (TV Series)
as
Self
- Jimmy Baio, Melissa Gilbert, KC, Yarbrough & Peoples (1981) - Self
- Episode dated 15 November 1980 (1980) - Self
1978
All-Star Family Feud Special (TV Series)
as
Self - Celebrity Contestant
- Nighttime Shows vs. Daytime Shows: Soap vs. All My Children; Eight Is Enough vs. General Hospital (1980) - Self - Celebrity Contestant
- Special #6: Love Boat vs. WKRP; Soap vs. Real People (1979) - Self - Celebrity Contestant
- Barney Miller vs. Eight Is Enough; Welcome Back Kotter vs. Soap (1978) - Self - Celebrity Contestant
1979
The $10,000 Pyramid (TV Series)
as
Self - Celebrity Contestant
- Episode dated 13 July 1979 (1979) - Self - Celebrity Contestant
- Episode dated 12 July 1979 (1979) - Self - Celebrity Contestant
- Episode dated 11 July 1979 (1979) - Self - Celebrity Contestant
- Episode dated 10 July 1979 (1979) - Self - Celebrity Contestant
- Episode dated 9 July 1979 (1979) - Self - Celebrity Contestant
1978
The Mike Douglas Show (TV Series)
as
Self - Actor
- Episode #18.14 (1978) - Self - Actor
1976
Freeman (TV Special)
as
Timmy Wainright
Archive Footage
1978
Soap (TV Series)
as
Billy Tate
- Episode #3.0 (1979) - Billy Tate
- The Best of Soap: Who Killed Peter? (1978) - Billy Tate
References
Jimmy Baio Wikipedia
(Text) CC BY-SA