Occupation

Actor, producer

Years active

2006–present







Movies and TV shows




Similar People




Profiles



Episode 7 true blood s jim parrack talks about being an actor
Jim Parrack (born February 8, 1981) is an American actor. He had a starring role as Hoyt Fortenberry in HBO series True Blood, and appeared in the film Battle: Los Angeles, which was released in March 2011. He also appeared as "Slim" in the 2014 Broadway production of Of Mice and Men alongside James Franco, Chris O'Dowd and Leighton Meester.
Contents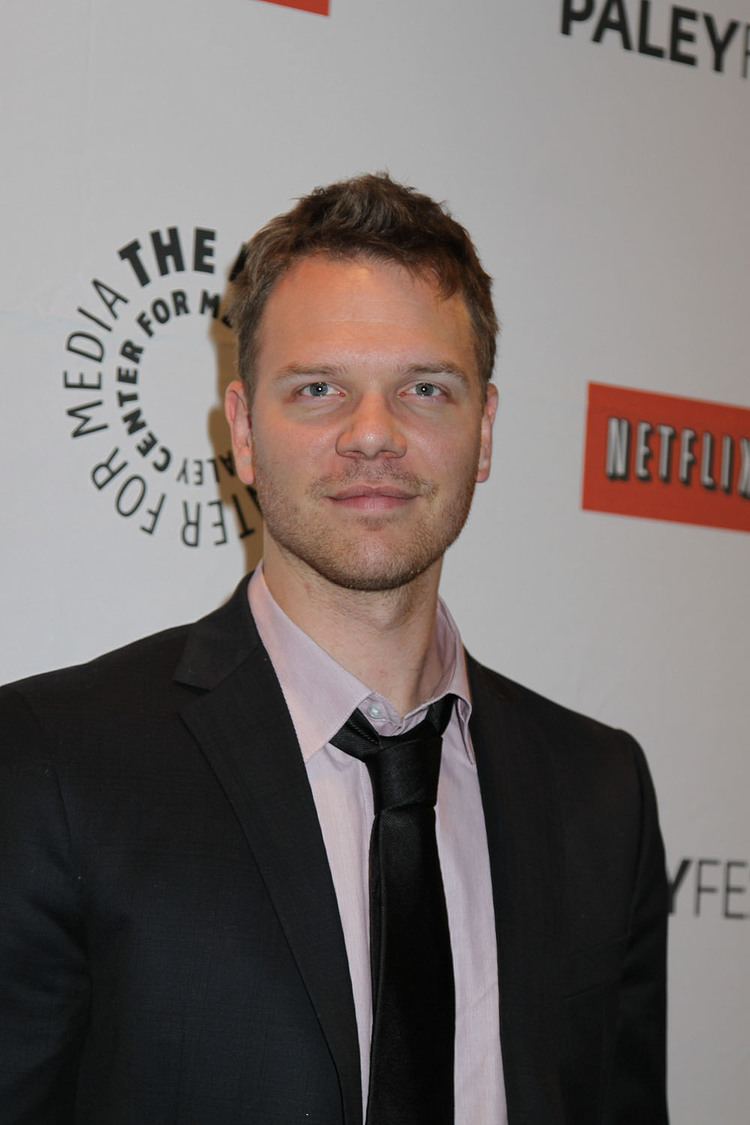 Jim parrack talks to fox 7 about wild horses
Early life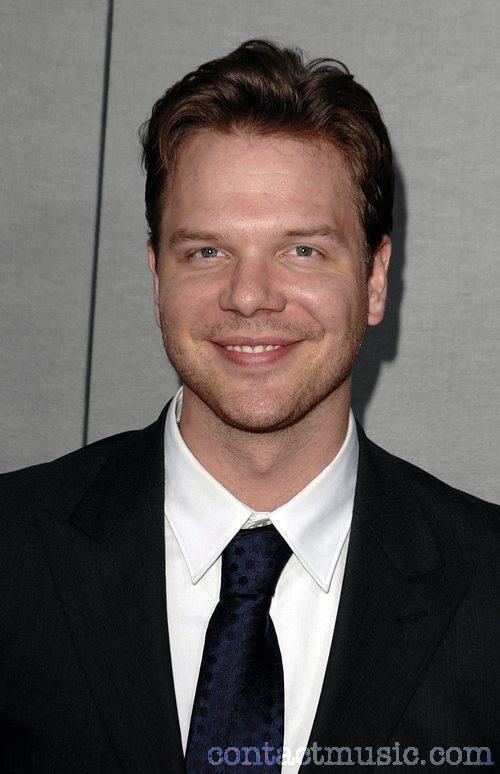 Parrack was born on February 8, 1981 in Allen, Texas. He attended the co-ed Allen High School for secondary education. In 2001, Parrack moved to Los Angeles, California where he studied acting at The Stella Adler Academy and then at the Playhouse West.
Career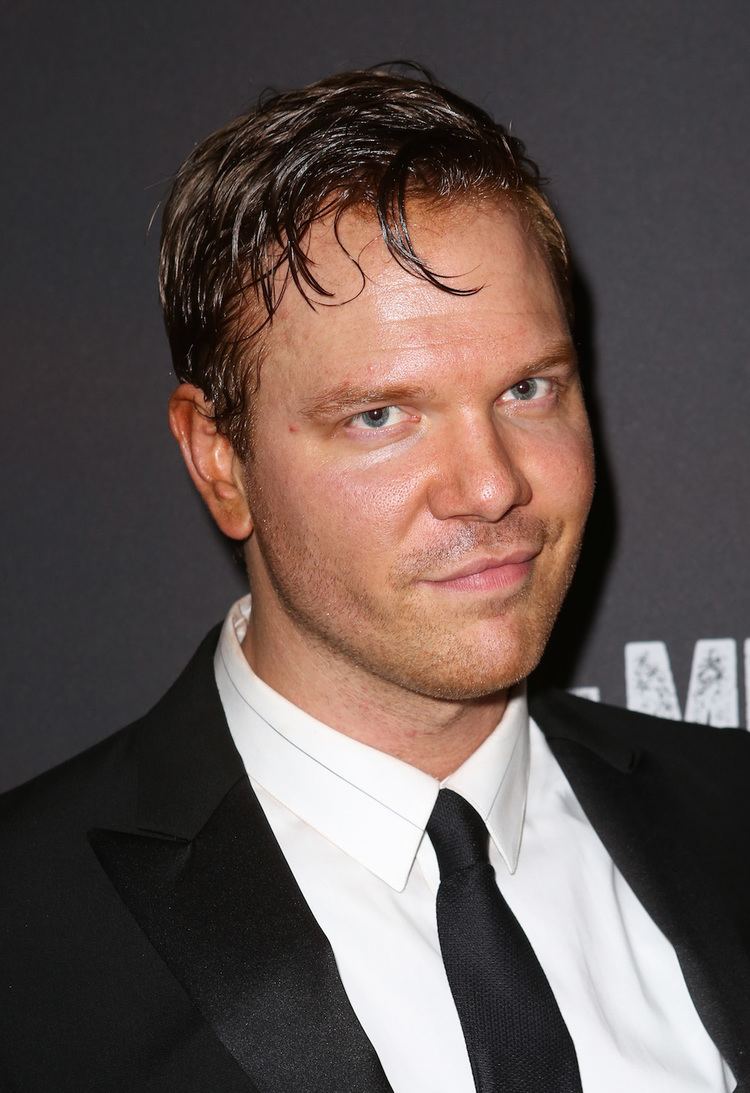 Parrack made his screen debut in the 2006 drama film Annapolis. From 2006–2008, he made multiple guest appearances on television shows such as Monk, Grey's Anatomy, CSI: Crime Scene Investigation, and Criminal Minds. In 2008, Parrack was cast as Hoyt Fortenberry in the vampire television drama series True Blood. He was part of the main starring cast for the first five seasons, before departing for a season. Parrack returned to the show for the seventh and final season, again as a main cast member.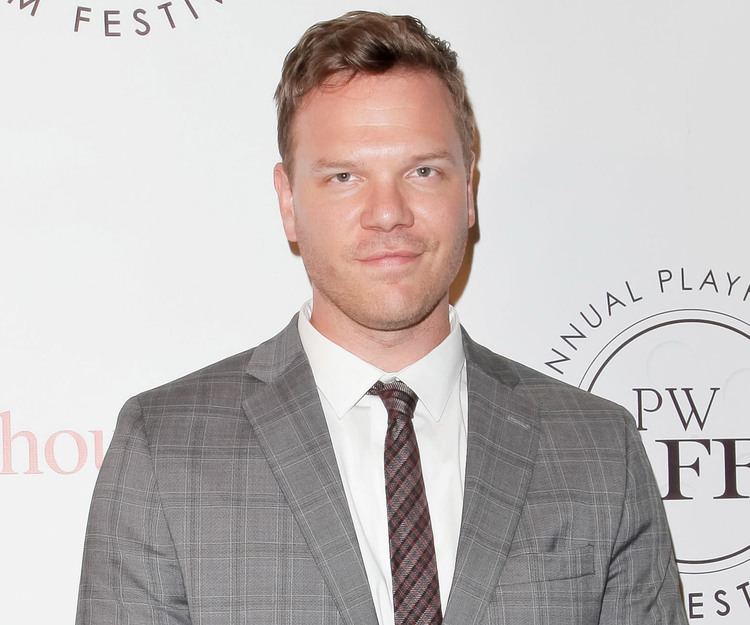 In 2011, Parrack returned to feature films, starring in the military science fiction war film Battle: Los Angeles. The film was directed by directed by Jonathan Liebesman and co-starred Michelle Rodriguez, Bridget Moynahan, Ne-Yo, and Michael Peña. In 2013, he starred in the drama film Child of God and the Spanish-American drama A Night in Old Mexico. He co-starred in the films Fury (2014), The Adderall Diaries (2015), and Suicide Squad (2016). In 2014, Parrack joined the Broadway cast of Of Mice and Men, playing the role of Slim.
Personal life
Parrack married actress/writer/director Ciera Danielle on October 19, 2008. He and Danielle separated in September 2013 and in June 2014, it was reported the couple had filed for divorce due to irreconcilable differences. In Spring 2014, it was confirmed he was in a relationship with The Hunger Games actress Leven Rambin. On October 10, 2015 he and Rambin married in Texas.On May 9th 2017 the couple split ending their two year marriage. Parrack is the president of 120 Productions, Inc. He is good friends with actor James Franco. After two years of marriage with Leven Rambin, in February of 2017 he published his latest photo in instagram, all his photos removed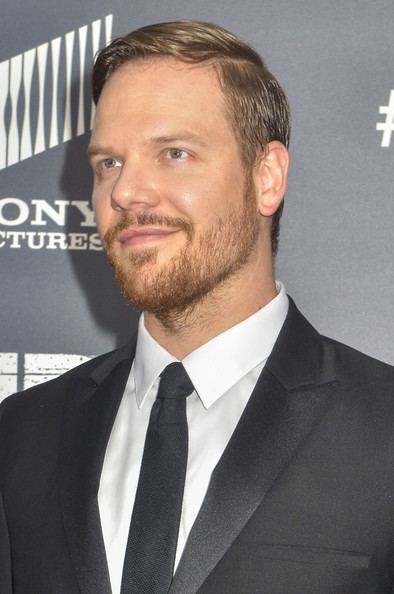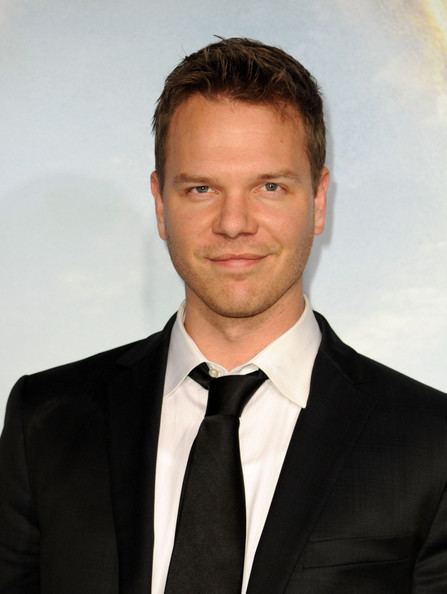 Filmography
Actor
-
Jimmy's Pickle (completed)
as
JP
2020
9-1-1: Lone Star (TV Series)
as
Judd Ryder
- In Sickness and in Health (2023) - Judd Ryder
- Best of Men (2023) - Judd Ryder
- A House Divided (2023) - Judd Ryder
- Donors (2023) - Judd Ryder
- Tongues Out (2023) - Judd Ryder
- Open (2023) - Judd Ryder
- Swipe Left (2023) - Judd Ryder
- Double Trouble (2023) - Judd Ryder
- Sellouts (2023) - Judd Ryder
- Road Kill (2023) - Judd Ryder
- Control Freaks (2023) - Judd Ryder
- Tommy Dearest (2023) - Judd Ryder
- This Is Not a Drill (2023) - Judd Ryder
- Human Resources (2023) - Judd Ryder
- Abandoned (2023) - Judd Ryder (credit only)
- Cry Wolf (2023) - Judd Ryder
- The New Hot Mess (2023) - Judd Ryder
- The New Hotness (2023) - Judd Ryder
- A Bright and Cloudless Morning (2022) - Judd Ryder
- Spring Cleaning (2022) - Judd Ryder
- Shift-Less (2022) - Judd Ryder
- Down to Clown (2022) - Judd Ryder
- Impulse Control (2022) - Judd Ryder
- Riddle of the Sphynx (2022) - Judd Ryder
- Negative Space (2022) - Judd Ryder
- Prince Albert in a Can (2022) - Judd Ryder
- Parental Guidance (2022) - Judd Ryder
- The Bird (2022) - Judd Ryder
- In the Unlikely Event of an Emergency (2022) - Judd Ryder
- Red vs. Blue (2022) - Judd Ryder
- The ATX-Files (2022) - Judd Ryder
- Child Care (2022) - Judd Ryder
- Push (2022) - Judd Ryder
- Shock & Thaw (2022) - Judd Ryder
- Thin Ice (2022) - Judd Ryder
- The Big Chill (2022) - Judd Ryder
- Dust to Dust (2021) - Judd Ryder
- One Day (2021) - Judd Ryder
- The Big Heat (2021) - Judd Ryder
- Slow Burn (2021) - Judd Ryder
- A Little Help from My Friends (2021) - Judd Ryder
- Saving Grace (2021) - Judd Ryder
- Bad Call (2021) - Judd Ryder
- Displaced (2021) - Judd Ryder
- Everyone and Their Brother (2021) - Judd Ryder
- Difficult Conversations (2021) - Judd Ryder
- Friends with Benefits (2021) - Judd Ryder
- Hold the Line (2021) - Judd Ryder
- 2100° (2021) - Judd Ryder
- Back in the Saddle (2021) - Judd Ryder
- Awakening (2020) - Judd Ryder
- Austin, We Have a Problem (2020) - Judd Ryder
- Monster Inside (2020) - Judd Ryder
- Bum Steer (2020) - Judd Ryder
- Friends Like These (2020) - Judd Ryder
- Studs (2020) - Judd Ryder
- Act of God (2020) - Judd Ryder
- Texas Proud (2020) - Judd Ryder
- Yee-Haw (2020) - Judd Ryder
- Pilot (2020) - Judd Ryder
2021
F9: The Fast Saga
as
Kenny Linder
2020
The Dark End of the Street
as
Richard
2019
Two Sentence Horror Stories (TV Series)
as
Ken
- Gentleman (2019) - Ken
2019
Not Today (Short)
as
Passenger
2019
Buck Run
as
Officer Jim Daniels
2018
Escape at Dannemora (TV Mini Series)
as
Kevin Tarsia
- Part 6 (2018) - Kevin Tarsia
2018
The Deuce (TV Series)
as
Russell
- Inside the Pretend (2018) - Russell
- Nobody Has to Get Hurt (2018) - Russell
- What Big Ideas (2018) - Russell
- There's an Art to This (2018) - Russell
- Our Raison d'Être (2018) - Russell
2017
Lost Child
as
Mike Rivers
2017
The Blacklist: Redemption (TV Series)
as
Aldon Braddock
- Borealis 301 (2017) - Aldon Braddock
2016
Red (Short)
as
Chet Archie
2016
Sleeping Dogs (Short)
as
Detective Douglas
2015
Dinosaur Bones (TV Short)
2015
Suburban Memoir (Short)
as
Mr. Waldie
2015
The Adderall Diaries
as
Roger
2015
The Heyday of the Insensitive Bastards
as
Paul
2015
Wild Horses
as
Deputy Rogers
2015
The Question (Short)
as
Adam
2015
Resurrection (TV Series)
as
Preacher James
- Loved in Return (2015) - Preacher James
- Steal Away (2015) - Preacher James
- True Believer (2015) - Preacher James
- Prophecy (2015) - Preacher James
2014
Fury
as
Sergeant Binkowski
2014
The Sound and the Fury
as
Herbert Ames
2008
True Blood (TV Series)
as
Hoyt Fortenberry
- Thank You (2014) - Hoyt Fortenberry
- Love Is to Die (2014) - Hoyt Fortenberry
- Almost Home (2014) - Hoyt Fortenberry
- May Be the Last Time (2014) - Hoyt Fortenberry
- Karma (2014) - Hoyt Fortenberry (credit only)
- Lost Cause (2014) - Hoyt Fortenberry (credit only)
- Death Is Not the End (2014) - Hoyt Fortenberry
- Gone, Gone, Gone (2012) - Hoyt Fortenberry
- Everybody Wants to Rule the World (2012) - Hoyt Fortenberry
- Somebody That I Used to Know (2012) - Hoyt Fortenberry
- In the Beginning (2012) - Hoyt Fortenberry
- Hopeless (2012) - Hoyt Fortenberry
- Let's Boot and Rally (2012) - Hoyt Fortenberry
- We'll Meet Again (2012) - Hoyt Fortenberry (credit only)
- Whatever I Am, You Made Me (2012) - Hoyt Fortenberry
- Authority Always Wins (2012) - Hoyt Fortenberry
- Turn! Turn! Turn! (2012) - Hoyt Fortenberry
- And When I Die (2011) - Hoyt Fortenberry
- Soul of Fire (2011) - Hoyt Fortenberry (credit only)
- Burning Down the House (2011) - Hoyt Fortenberry
- Let's Get Out of Here (2011) - Hoyt Fortenberry
- Spellbound (2011) - Hoyt Fortenberry
- Cold Grey Light of Dawn (2011) - Hoyt Fortenberry
- I Wish I Was the Moon (2011) - Hoyt Fortenberry (credit only)
- Me and the Devil (2011) - Hoyt Fortenberry
- I'm Alive and on Fire (2011) - Hoyt Fortenberry
- If You Love Me, Why Am I Dyin'? (2011) - Hoyt Fortenberry
- You Smell Like Dinner (2011) - Hoyt Fortenberry
- She's Not There (2011) - Hoyt Fortenberry
- Evil Is Going On (2010) - Hoyt Fortenberry
- Fresh Blood (2010) - Hoyt Fortenberry
- I Smell a Rat (2010) - Hoyt Fortenberry
- Everything Is Broken (2010) - Hoyt Fortenberry
- Night on the Sun (2010) - Hoyt Fortenberry
- Hitting the Ground (2010) - Hoyt Fortenberry
- I Got a Right to Sing the Blues (2010) - Hoyt Fortenberry (credit only)
- Trouble (2010) - Hoyt Fortenberry
- 9 Crimes (2010) - Hoyt Fortenberry
- It Hurts Me Too (2010) - Hoyt Fortenberry
- Beautifully Broken (2010) - Hoyt Fortenberry
- Bad Blood (2010) - Hoyt Fortenberry
- Beyond Here Lies Nothin' (2009) - Hoyt Fortenberry
- Frenzy (2009) - Hoyt Fortenberry
- New World in My View (2009) - Hoyt Fortenberry
- I Will Rise Up (2009) - Hoyt Fortenberry
- Timebomb (2009) - Hoyt Fortenberry
- Release Me (2009) - Hoyt Fortenberry
- Hard-Hearted Hannah (2009) - Hoyt Fortenberry
- Never Let Me Go (2009) - Hoyt Fortenberry
- Shake and Fingerpop (2009) - Hoyt Fortenberry
- Scratches (2009) - Hoyt Fortenberry
- Keep This Party Going (2009) - Hoyt Fortenberry (credit only)
- Nothing But the Blood (2009) - Hoyt Fortenberry
- You'll Be the Death of Me (2008) - Hoyt Fortenberry
- To Love Is to Bury (2008) - Hoyt Fortenberry
- I Don't Wanna Know (2008) - Hoyt Fortenberry
- Plaisir d'amour (2008) - Hoyt Fortenberry
- The Fourth Man in the Fire (2008) - Hoyt Fortenberry
- Burning House of Love (2008) - Hoyt Fortenberry (credit only)
- Cold Ground (2008) - Hoyt Fortenberry
- Sparks Fly Out (2008) - Hoyt Fortenberry
- Escape from Dragon House (2008) - Hoyt Fortenberry
- Mine (2008) - Hoyt Fortenberry (credit only)
- The First Taste (2008) - Hoyt Fortenberry (credit only)
- Original Pilot (2008) - Hoyt Fortenberry
- Strange Love (2008) - Hoyt Fortenberry
2013
Filandra (Short)
as
James Chafitz
2013
A Night in Old Mexico
as
Moon
2013
Child of God
as
Deputy Cotton
2013
Up the Valley and Beyond (Short)
as
Russ Meyer
2013
Isolated
as
Ambassador for Peace
2012
Hi My Name Is Max (Short)
as
Trever
2012
The Audition (Short)
as
Danny
2012
Courage to Create (Short)
as
Edward
2012
Alcatraz (TV Series)
as
Guy Hastings
- Guy Hastings (2012) - Guy Hastings
2010
True Blood: Jessica's Blog (TV Series)
as
Hoyt Fortenberry
- Snoopin' Around (2011) - Hoyt Fortenberry
- Signing Off for a While (2010) - Hoyt Fortenberry
2011
Simone (Short)
as
Danny Wilard
2011
Battle Los Angeles
as
LCpl. Peter Kerns
2009
Supernatural (TV Series)
as
Agent Nick Monroe
- Sex and Violence (2009) - Agent Nick Monroe
2007
Criminal Minds (TV Series)
as
Paul
- Open Season (2007) - Paul
2007
Raines (TV Series)
as
Deputy Mark Jessup
- Reconstructing Alice (2007) - Deputy Mark Jessup
2007
NCIS (TV Series)
as
Nick Hurley
- Blowback (2007) - Nick Hurley
2007
Finishing the Game
as
Jerry
2006
Close to Home (TV Series)
as
Joe Nelson
- Shoot to Kill (2006) - Joe Nelson
2006
Grey's Anatomy (TV Series)
as
Ted Carr
- Where the Boys Are (2006) - Ted Carr
2006
CSI: Crime Scene Investigation (TV Series)
as
Sgt. Jack Day
- Toe Tags (2006) - Sgt. Jack Day
2006
Standoff (TV Series)
as
Sam Ellis
- Partners in Crime (2006) - Sam Ellis
2006
ER (TV Series)
as
Phil
- Out on a Limb (2006) - Phil
2006
Monk (TV Series)
as
Roger Zisk
- Mr. Monk Bumps His Head (2006) - Roger Zisk
Producer
2023
Grace Point (executive producer)
Director
Writer
Cinematographer
Thanks
2013
Lord of Tears (special thanks)
Self
2022
Truest Blood (Podcast Series)
as
Self
- 'New World In My View' with Jim Parrack (2022) - Self
2022
Entertainment Tonight (TV Series)
as
Self
- Episode #41.100 (2022) - Self
2017
8th WMIFF Awards (Video documentary)
as
Self - Nominee
2017
Broadway.com #LiveatFive (TV Series)
as
Self
- Jim Parrack (2017) - Self
2015
Richard Peter Johnson
as
Self
2013
Yellow Blood (Short)
as
Self
2012
Playhouse (TV Series documentary)
as
Self
- Episode #1.1 (2012) - Self
2012
The Vanya Show (TV Series)
as
Self
- Singing Debut Pt.2 (2012) - Self
- Interview Exclusive Pt. 1 (2012) - Self
2008
So You Want Michael Madsen? (Documentary)
as
Self
Archive Footage
2022
Entertainment Tonight (TV Series)
as
Self
- Episode #41.102 (2022) - Self
2010
True Blood: Webisodes (TV Series short)
as
Hoyt Fortenberry
- Jason (2010) - Hoyt Fortenberry
References
Jim Parrack Wikipedia
(Text) CC BY-SA