Birth name

James Brunzell

Spouse

Mary Iten (m. 1975)

Ring name(s)

Jim Brunzell

Billed height

5 ft 9 in (1.75 m)

Role

Professional wrestler

Billed weight

235 lb (107 kg)







Born

August 13, 1949 (age 66) (

1949-08-13

)

TV shows

AWA All‑Star Wrestling, Saturday Night's Main Event, WCW WorldWide, AWF Warriors of Wrestling




Similar People



Bret hart vs jim brunzell 1 wwf 86
James Brunzell (born August 13, 1949) is an American retired professional wrestler. Best known for his successful tag teams, Brunzell performed for various wrestling promotions during his 21-year career.
Contents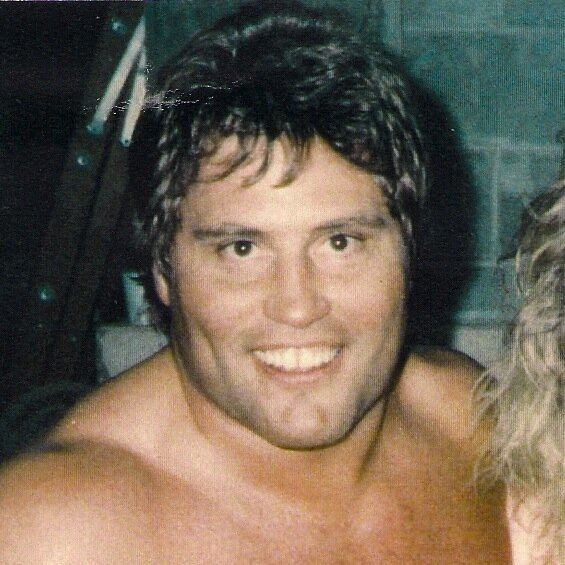 Jim Brunzell Shoot Interview Preview
Early life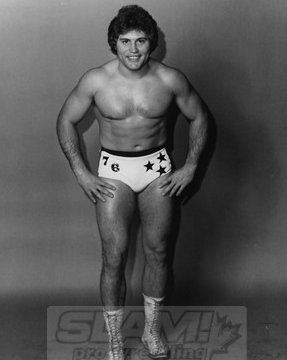 The son of a navy pilot, Brunzell lived in Memphis for a time as a child. Brunzell attended high school in White Bear Lake, Minnesota, where he participated in multiple sports including American football, scholastic wrestling, and athletics. He was a state champion in the high jump while in high school. He attended the University of Minnesota, where he continued to play football and high jump. During college, he had a tryout with the Washington Redskins as a tight end. He then returned to college to finish his degree.
Early career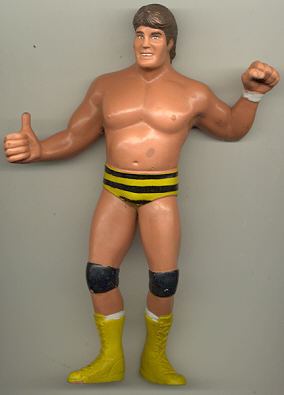 Following his unsuccessful tryout with the Redskins, Brunzell was approached by former college football teammate Greg Gagne, who convinced him to train as a professional wrestler. He trained with Gagne's father Verne, alongside wrestlers including Ric Flair, Ken Patera, and The Iron Sheik.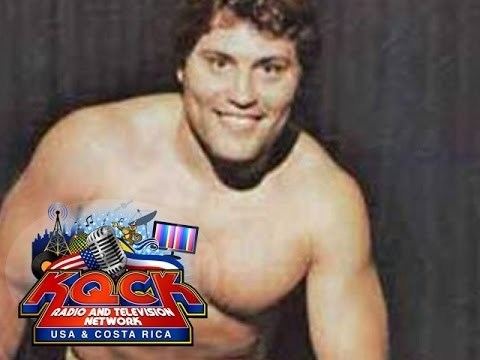 He began wrestling in various territories in the early 1970s, most notably in the NWA Central States promotion. There, he teamed with Mike George to win the NWA Central States Tag Team Championship on October 25, 1973. Following this, he returned to Minnesota and joined Gagne's promotion, the American Wrestling Association (AWA). He formed a tag team with Greg Gagne known as The High Flyers. The duo won the AWA World Tag Team Championship on July 7, 1977, by defeating Blackjack Lanza and Bobby Duncum. They held the championship for more than a year, until September 23, 1978, when they were stripped of the championship as Brunzell had suffered an injury. In 1979, Brunzell transferred to the Mid-Atlantic Championship Wrestling (MACW) promotion, where he twice won the NWA Mid-Atlantic Heavyweight Championship. He returned to the AWA in 1981, and on June 14, The High Flyers regained the championship by defeating The East-West Connection (Jesse Ventura and Adrian Adonis). In the mid-1980s, Brunzell wrestled in Montreal for International Wrestling.
Killer Bees (1985–1988)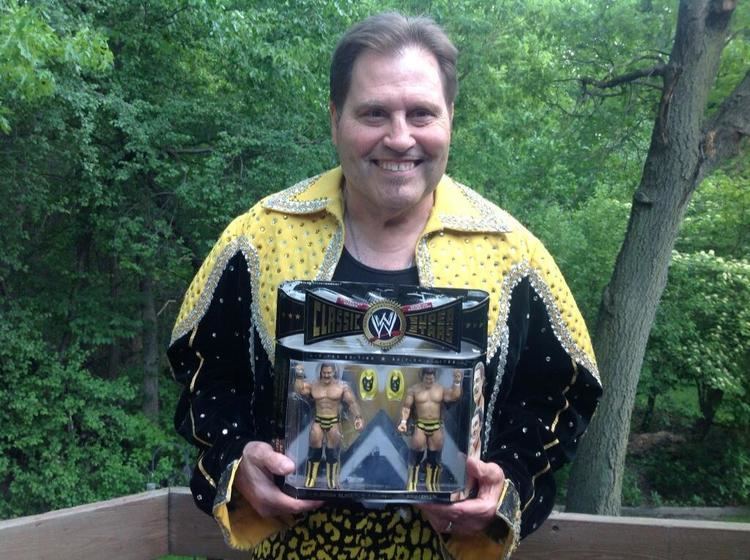 Brunzell signed to wrestle with the World Wrestling Federation (WWF) as they continued their national expansion. He was paired with another WWF newcomer, Brian Blair (though, Blair had already wrestled in the WWF before) as The Killer Bees. The Killer Bees were faces, but were original as the first faces to wear masks and switch places behind the referee's back. Brunzell and Blair had moderate success in the WWF. They feuded with such teams as The Hart Foundation as well as the Funks, Jimmy Jack Funk and Hoss Funk, whom they faced in front of over 74,000 fans at The Big Event. Their stay was also highlighted with a match against Nikolai Volkoff and The Iron Sheik as part of WrestleMania III, and a win at the inaugural Survivor Series on Thanksgiving Day 1987. The Killer Bees teamed together until they were separated off-screen by the management team.
Singles competition (1988–1993)
Following the breakup of Killer Bees, Brunzell competed in singles competition for a time, and despite hoping to work for the WWF as a producer/booker for the WWF, he wrestled his final WWF match in April 1993, episode of Monday Night Raw where he was defeated by newcomer Damien Demento.
Independent circuit
Brunzell left WWF in 1993 and competed on the independent circuit, primarily in the Chicago area. He also wrestled for Herb Abrams' Universal Wrestling Federation (UWF) in 1991. While there, he reunited with B. Brian Blair under the name Masked Confusion, winning the tag team title twice. After the UWF closed, Brunzell returned to the independent circuit and continued to wrestle until the mid-1990s, but still making sporadic appearances in the late-1990s and early 2000s. On May 23, 1993, Brunzell wrestled at World Championship Wrestling's inaugural Slamboree pay-per-view in a six-man tag match alongside fellow "legends" Wahoo McDaniel and Blackjack Mulligan against Dick Murdoch, Don Muraco, and "Superfly" Jimmy Snuka. In 1994, he appeared in the American Wrestling Federation as a guest referee in a bout for the AWF Heavyweight Championship, in which Tito Santana beat Bob Orton, Jr. to win the title.
Brunzell wrestled his final professional wrestling match in 1999 on the "Wrestle America 2000" event held on Crystal, Minnesota against The Hater in a winning effort for Brunzell.
Personal life
Since retiring from wrestling, Brunzell works in sales. Brunzell is involved in his local church and does charity work for children with diabetes.
In July 2016, Brunzell was named part of a class action lawsuit filed against WWE which alleged that wrestlers incurred traumatic brain injuries during their tenure and that the company concealed the risks of injury. The suit is litigated by attorney Konstantine Kyros, who has been involved in a number of other lawsuits against WWE.
In wrestling
Finishing moves
Running dropkick
Nicknames
"Jumpin'"
Championships and accomplishments
American Wrestling Association
AWA World Tag Team Championship (2 times) – with Greg Gagne
Cauliflower Alley Club
Tag Team Award (2016) - with Greg Gagne
Central States Wrestling
NWA World Tag Team Championship (Central States version) (2 times) – with Mike George
George Tragos / Lou Thesz International Wrestling Institute
Frank Gotch Award (2013)
Mid-Atlantic Championship Wrestling
Nu-Age Wrestling
NAW Light Heavyweight Championship (1 time)
Pro Wrestling Illustrated
PWI ranked him 180 of the 500 best singles wrestlers during the "PWI Years" in 2003.
PWI ranked him 49 of the 100 best tag teams during the "PWI Years" with Greg Gagne.
PWI Tag Team of the Year award with Greg Gagne in 1982.
Universal Wrestling Federation
UWF World Tag Team Championship (1 time) – with Brian Blair
West Four Wrestling Alliance
World Wrestling Federation
$5,000 Battle Royal winner (with B. Brian Blair)
Frank Tunney Sr. Memorial Tag Team Tournament (1987)– with B. Brian Blair
References
Jim Brunzell Wikipedia
(Text) CC BY-SA