Mayer's video works and performances have been displayed at galleries and museums internationally and film festivals such as SXSW and Sundance. She was recently featured in Art Papers and in ArtNews discussing identity, Internet and her artistic practices and influences.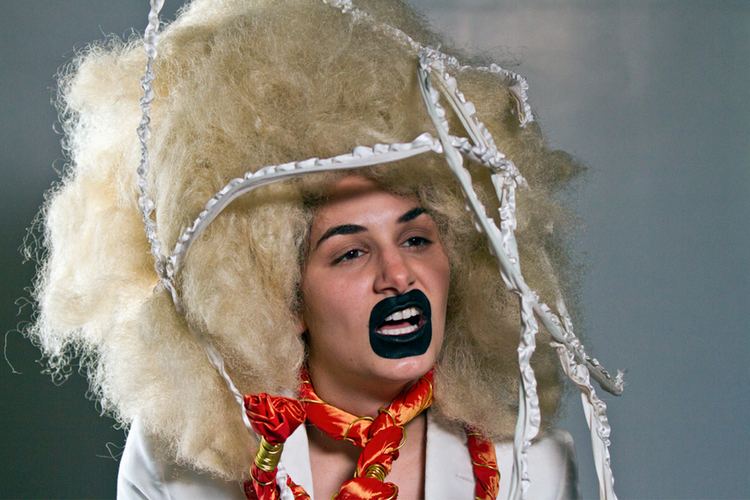 Recent solo projects include Family Matters at David Castillo Gallery, Miami (2011), Love Trips at World Class Boxing, Miami (2011), Erasey Page at the Bass Museum of Art (2012) and Precipice/PostModem at Locust Projects (Miami) for which the gallery received a Harpo Foundation grant.
Mayer has also worked with anti-surveillance "CV dazzle" makeup. In MakeUp Tutorial "HOW TO HIDE FROM CAMERAS," she guides YouTubers with a makeup tutorial that teaches viewers how to hide from cameras and facial recognizing algorithms. "We all know that cameras are watching our every step," warns Mayer. The implementation of this makeup tutorial in your everyday life will be key to existing track-free.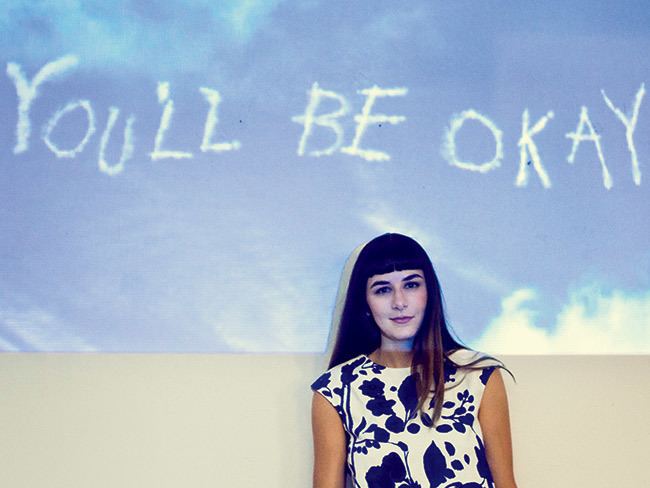 She is largely known for her viral video, "I Am Your Grandma," which CBS blogger William Goodman described it as "oddly hypnotizing."
In 2010, her video Scenic Jogging was one of the 25 selections for the Guggenheim's YouTube Play: A Biennial of Creative Video and was exhibited at Solomon R. Guggenheim Museum, New York; Peggy Guggenheim Collection, Venice, Italy; Guggenheim Museum, Bilbao, Spain; and Deutsche Guggenheim, Berlin, Germany.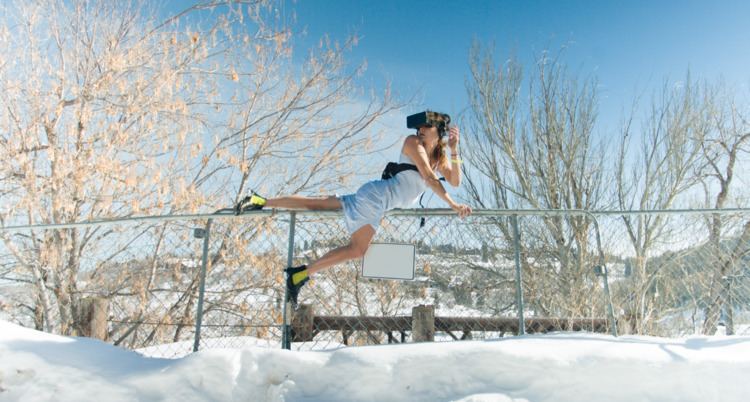 Mayer is represented by David Castillo Gallery.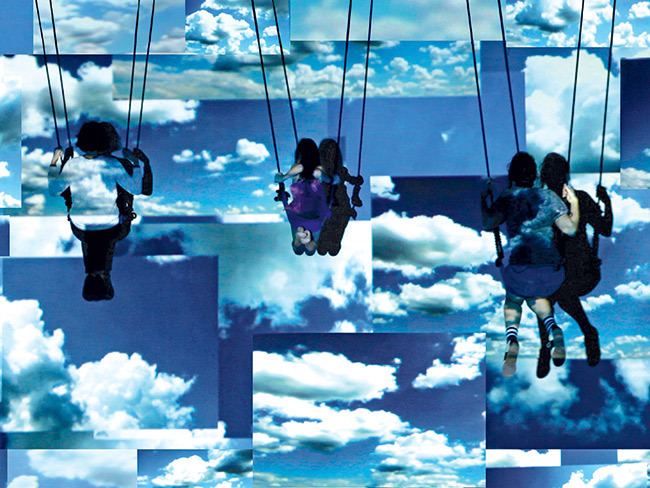 Mayer has been working on an upcoming project titled "400 Nudes", La Biennale de Montréal, Montreal, Canada. October 22, 2014 - April 1, 2015.
Mayer is the front woman for #PostModem, a performance collaborative that makes meta-pop music based in art/web theory. Their original songs will be used in a feature-length musical film that Mayer is writing, directing and producing in collaboration with Lucas Leyva. The satirical film takes place in the future and tackles digital identity and net neutrality. The film extends to software apps, poetry, installations and Internet experiences.
Life and Freaky Times of Uncle Luke, commissioned by the Borscht Film Festival, is a collaboration between Miami artist Jillian Mayer (video featured in the Guggenheim video bienniale), Rakonur Films (Cocaine Cowboys, The U, Square Grouper) and Luther Campbell (2 Live Crew). The film is a modern Miami adaptation of the 1962 French short film "La Jetee." Told entirely through a series of installations created by Mayer, the film recounts Luke's rise to fame as he changes the face of hip-hop and fights for first amendment rights- and later as he ushers Miami into a golden era of peace and prosperity as Mayor. Everything changes when a nuclear meltdown at Turkey Point turns Miami into a radioactive wasteland filled with mutants, and Luke is the only survivor left unscathed
Mayer is a recipient of the prestigious South Florida Cultural Consortium's Visual/Media Artists Fellowship 2011, Cintas Foundation Fellowship 2012, and was named one of the "25 New Faces of Independent Film" by Filmmaker Magazine. This year she has been awarded the Elsewhere Museum/National Endowment of Arts Southern Constellation Fellowship, Zentrum Paul Klee Fellowship (Bern, Switzerland) and the Sundance Institute's New Frontier Story Lab Fellowship.
2013 Sundance Institute New Frontier Story Lab Fellowship
2013 Sommerakademie Zentrum Paul Klee Fellowship, Berne, Switzerland
2013 National Endowment of the Arts, Southern Constellations/ Elsewhere Museum Fellowship
2012 Cintas Foundation Fellowship
2012 Legal Art/ Pulse Art Fair Commission
2012 Filmmaker Magazine- New Face of Independent Film
2012 Village Voice Media, Mastermind Genius Grant 2012.
2012 World Class Boxing Art Collection Commission
2011 Young At Arts Children's Museum Commission
2011 South Florida Consortium Fellowship Grant
2010 Play-Creative Video Biennial Winner- YouTube & Guggenheim Museum
2009 Miami Light Project- Here & Now Festival Experimental Theatre Commission
2007 Betty Laird Perry Museum Purchase Award, Frost Museum Miami, Florida