Genres

Hip hop, Miami bass




Role

Rap performer




Name

Luther Campbell




Instruments

VocalsRapping








Birth name

Luther Roderick Campbell




Also known as

Luke Skyywalker, Solo Luke, Uncle Luke, Luke




Born

December 22, 1960 (age 62) Miami, Florida United States (

1960-12-22

)


Occupation(s)

Vocalist, concert promoter, actor




Years active

1985–2006 (as rapper)presently promoter




Spouse

Kristin Thompson (m. 2008)




Albums

Uncle Luke, Banned in the USA, I Got Shit on My Mind, Greatest Hits, Freak for Life




Profiles




Twitter

Myspace




Music group

2 Live Crew (1985 – 1998)



Luther campbell rbma united states of bass miami 2015 lecture
Luther Roderick Campbell (born December 22, 1960), also known as Luke Skyywalker and simply Luke, is an American record label owner, rap performer, promoter, and actor. He is best known as a one-time member and leader of rap group 2 Live Crew, and star of his own short-lived show on VH1, Luke's Parental Advisory. As a result of one of the group's songs, which used a parody of Roy Orbison's "Oh, Pretty Woman", Campbell was party to Campbell v. Acuff-Rose Music, Inc., which was argued in front of the U.S. Supreme Court.
Contents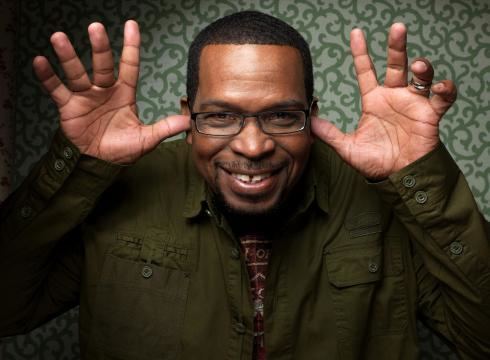 The Miami New Times described Campbell as "the man whose booty-shaking madness once made the U.S. Supreme Court stand up for free speech".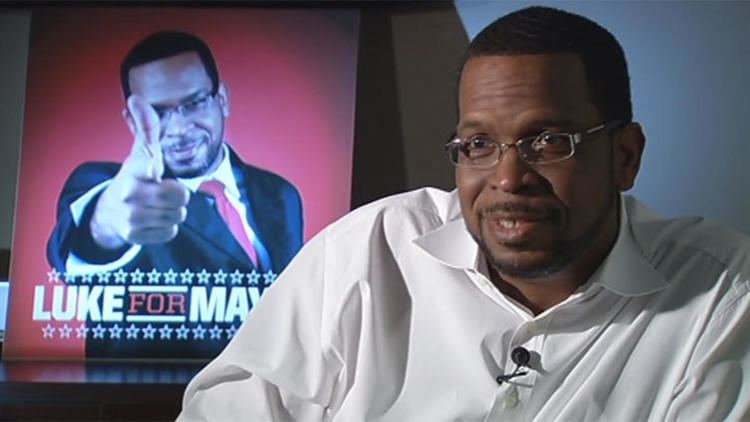 Early works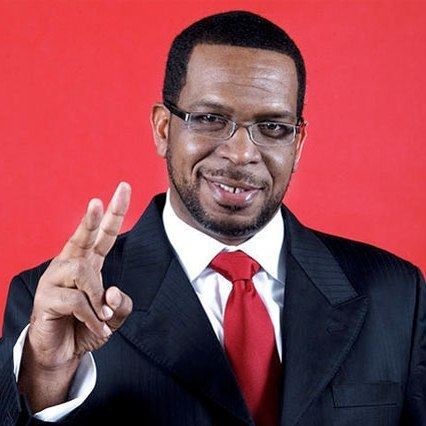 Born in Miami, Florida, Campbell's work as a performer can be characterized as Southern rap; most of it is part of the Miami bass subgenre. The sexual content of his group's lyrics caused controversy and led to legal cases. Usually, Campbell does not rap but rather shouts or chants—very often in a call and response manner, with him calling and the crowd responding. He was not an original member of the 2 Live Crew, only joining them after their first steps as a California rap crew. Only through Campbell did they become "Southern" rappers.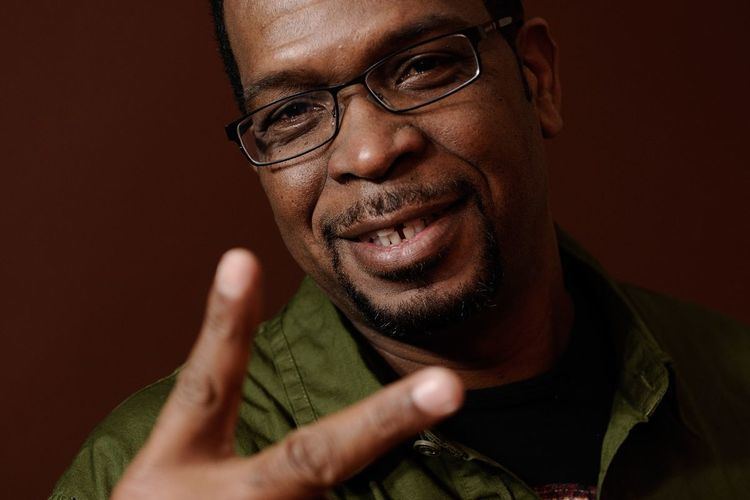 While working as a cook at Mt. Sinai Hospital in Miami Beach, Campbell was a concert promoter in Miami, bringing popular rap groups of the early 1980s to the city. In 1983, he enrolled in an eight-week study course at public radio station WDNA, learning basic audio editing and production techniques. He ran his own label, Luke Skyywalker Records, which was later shortened to Luke Records after George Lucas filed a legal case against them for infringing on the name of his Star Wars character, Luke Skywalker.
2 Live Crew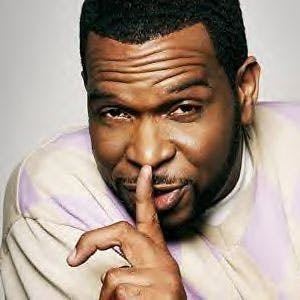 In 1985, 2 Live Crew's initial single (2 Live AKA Beat Box) was a smash hit on the South Florida club circuit, so Luke brought them from California to Miami for a performance. He took a special interest in the group and began managing them, and inserted himself into the group as their "hype man".
Luke's first solo LP, Banned in the USA, was a 2 Live Crew record just under the New "Luke" record handwritten tan label, which were sold out of his car at Penrods and Club Nu, yet he did not offer royalties to the group for creating the album; rather, a small flat fee was paid. When 2 Live Crew's contracts with Luke Records ended in 1991, the group's producer (and Luke Records' in-house producer for the entire label) Mr. Mixx left the group and returned to California. However, the group did decide to do a sequel to their biggest album. Initially, Luke employed the label's second string producers The O.D.S. to produce the album, but it was not turning into the group's vision, so David Chackler (then Luke's chief operating officer) recruited Mr. Mixx to return and produce the album as an independent producer (T-shirt and Khakis Productions).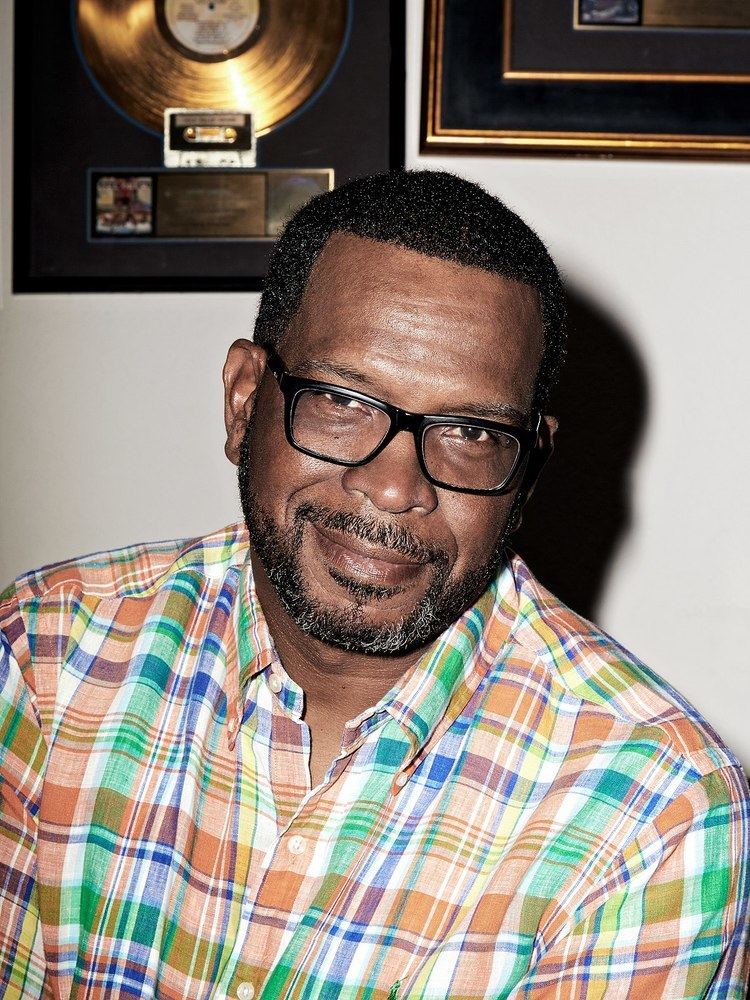 However, by the time of the album's completion, they sought to make it appear as if the group was totally intact. Shortly after, all members of the group drew up a lawsuit against Luke for unpaid royalties, which member Fresh Kid Ice backed out of and revamped a new 2 Live Crew with Luke in 1994. A settlement was reached for the remaining plaintiffs. Hobbs and Ross sold their entire catalog, and rights to the 2 Live Crew tradename, to Luke Records and Campbell for a lump sum payment.
Solo career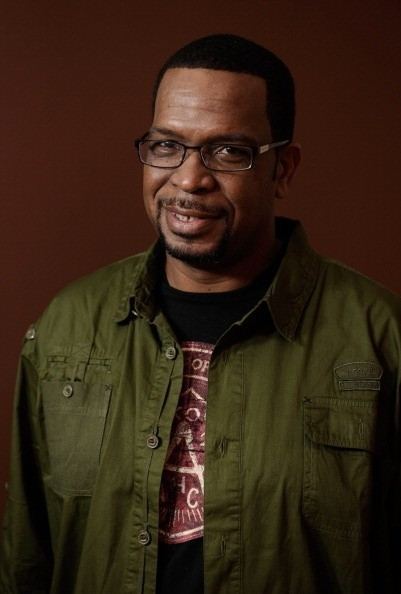 Luke released a solo record (technically, his first) in 1991 entitled I Wanna Rock (also known as Doo Doo Brown), but he remained true to his call and response style rather than rapping, and hired outside producers. The song is seen as a pivotal point in Miami Bass, sparking what some call its third wave. He released it on the heels of the final 2 Live Crew album, going so far as to stop promotion on their album while the 2 Live Crew single "Pop that Coochie" was still rising up the charts. It is suggested that Luke wanted his solo song to be seen as the next 2 Live Crew single, despite not having rights to the group's name.
Lil Jon (who used to produce Miami Bass records) has a vocal style not too dissimilar from Luke—in any case, they both (normally) do not rap and use guest rappers. Crunk music may be seen as the heir of Campbell's brand of Miami bass—both lyrically and musically.
Luke's latest album, My Life & Freaky Times, was released in March 2006 and featured Trick Daddy, Petey Pablo, Jacki-O, Pitbull, Dirtbag, and Big Tigger to name a few. The first singles serviced to radio and the clubs from the compilation album were "Holla at Cha Homeboy", featuring Pitbull & Petey Pablo, and the reggaeton-leaning "Pop That" by Plan B and Rey Chester Secretweapon.
Association with University of Miami Hurricanes
Campbell was also infamous in the late 1980s–early 1990s for his association with the University of Miami Hurricanes football team. Campbell was alleged to have been behind what was referred to as a "pay-for-play" system, which involved cash rewards for acts such as scoring touchdowns and big hits, although Campbell has never actually donated to the University of Miami or its athletics department. In 1993, he also threatened to go public with various violations by University of Miami's athletic department, specifically their football program, if Ryan Collins, a black player, wasn't named their starting quarterback for that season.
Campbell was interviewed about his involvement with the Miami Hurricanes for the documentary The U, which premiered December 12, 2009 as part of ESPN's 30 for 30 series.
Other ventures
In 1994, Campbell co-founded Liberty City Optimists, an intercity youth sports program. One of his notable apprentices is Devonta Freeman, who went on to play college football for Florida State Seminoles, rival of the Hurricanes.
Campbell appear in Grand Theft Auto: Vice City Stories as DJ Luke for the hip-hop station Fresh 105 FM. Campbell hosts a sports talk show on Miami's 790 The Ticket with former football player Terry Kirby on Saturdays.
Luke has previously entered the adult film industry and cites on his MySpace page the need to clean up the "sometimes amateurish new courtship of Hip-Hop and Adult Entertainment". He produced the Adult Entertainment movie Luke's Bachelor Party in 2007.
In December 2007, Campbell launched The Luke Entertainment Group and took the company public trading under the symbol LKEN on Pink Sheets. As of September 3, 2008, its current price is $0.01 per share. With this launching of Luke Entertainment Campbell had bought an oil company with the stock trading symbol of FPPL. Luther Campbell is also a legendary DJ member of The Worldwide DJ organization, The Core DJ's.
Personal life
Luther Campbell is of Jamaican and Bahamian ancestry and has three older brothers. He has six children from five previous relationships. On July 19, 2008, he married law school graduate Kristin Thompson in Dallas, Texas. She is the mother of his seventh child, and was brought up in Liberty City, Miami.
On February 18, 2009, Campbell was arrested for falling behind on child support payments. He became a columnist for the Miami New Times in February 2010. His column, Luke's Gospel, provides "a forum for his crazy-ass views on current events," which include politics, sports and entertainment. He is quoted on the web site as saying: "It's the perfect place for me. I am a free-speech guy. It's just a match made in Heaven. Can you believe it? Me turned loose on the world in New Times. Wow."
On February 2, 2011, Campbell announced his intention to run for mayor of Miami-Dade County on a platform that includes making housing projects safer, transparency in local government, and taxing strippers. He came in fourth in a field of 11 candidates, winning 11% of the vote. Campbell is a registered Democrat.
In 2014, Campbell tweeted that he would be defensive coordinator for Miami Norland Senior High School in 2014.
Compilation albums
1996: Greatest Hits
2000: Luke's Freak Fest 2000
2002: Scandalous: The All Star Compilation
References
Luther Campbell Wikipedia
(Text) CC BY-SA