Role

Actor




Name

Jesse Soffer





Years active

1993-present




Occupation

Actor




Parents

Jill Soffer, Stan Soffer









Born

April 1984 (age 31)

Ossining, New York, U.S.




Siblings

Melisa Soffer, Shayne Soffer, Jenna Soffer, Craig Soffer




Nominations

Daytime Emmy Award for Outstanding Younger Actor in a Drama Series


Movies and TV shows

Chicago PD, The Mob Doctor, The Brady Bunch Movie, Guiding Light, As the World Turns


Similar People

Sophia Bush, Patrick Flueger, Jason Beghe, Jon Seda, Marina Squerciati


Profiles




Instagram

Twitter




Other names

Jesse LeeJesse Soffer



Jesse lee soffer making cannolis at mike s pastry in boston
Jesse Lee Soffer (born April 23, 1984) is an American actor. He is known for his role as Will Munson on the CBS soap opera As the World Turns for which he received three Emmy nominations. Since 2014, he has starred as Det. Jay Halstead on the NBC drama Chicago Fire, in a recurring role, and its police procedural spin-off Chicago P.D., as part of the main cast. He is also known for his role as Bobby Brady in the comedy The Brady Bunch Movie and its sequel A Very Brady Sequel.
Contents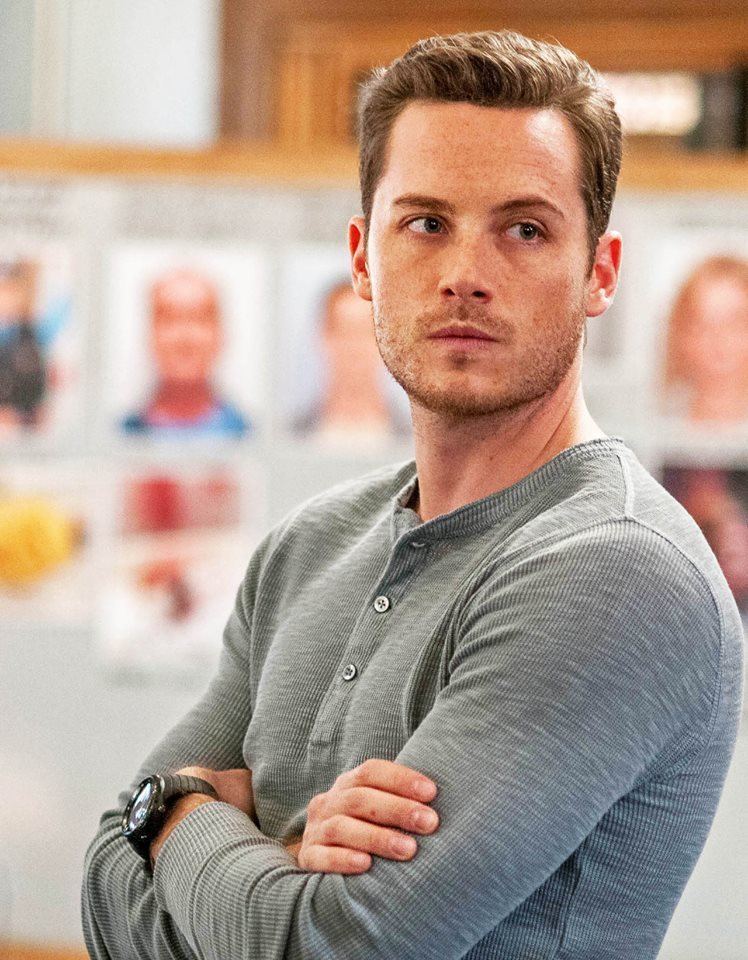 Jesse lee soffer talks acting journey in new york los angeles chicago
Early life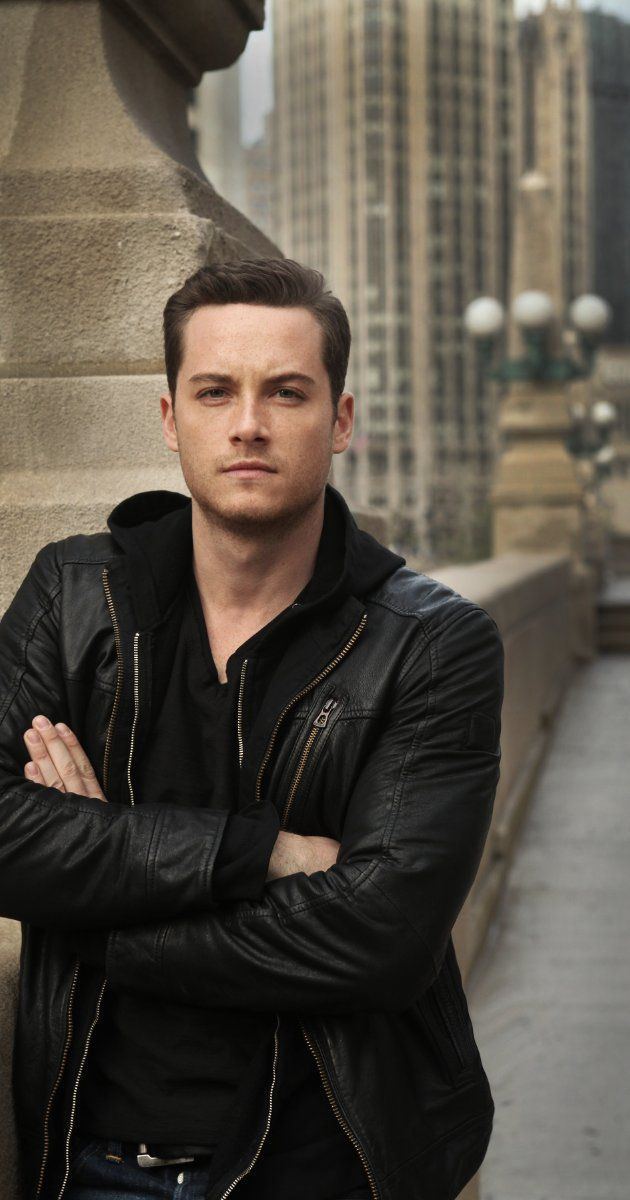 Soffer was born in Ossining, New York, to Stan Soffer and Jill B. Hindes. His family moved to Tarrytown before settling in Connecticut. He has three half-sisters and a half-brother.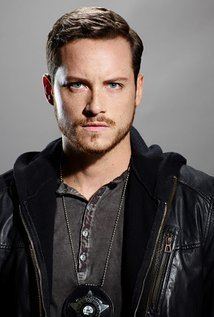 Soffer boarded at The Gunnery, graduating in 2002. He played soccer in school and was named in the all-star team (prep school category) during his senior season. He took classes at New York University (NYU).
Career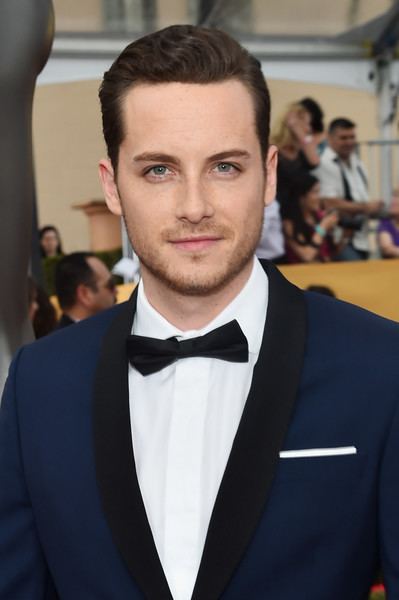 Soffer's acting career began at age six when he landed a Kix cereal commercial. In 1993 at age of eight, he made his feature film debut with John Goodman and Cathy Moriarty in the comedy Matinee.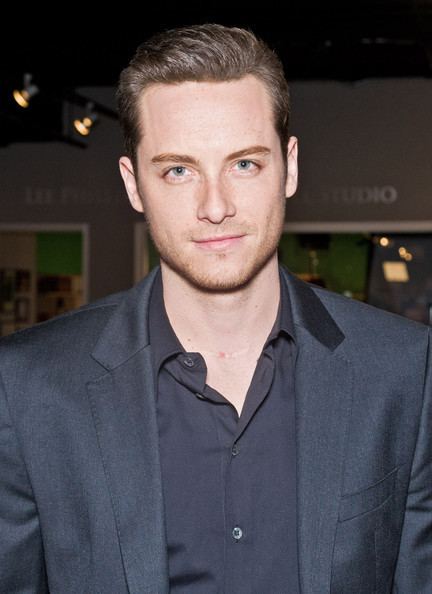 In 1994, Soffer co-starred as Percival in the drama Safe Passage. In 1995, Soffer co-starred as Bobby Brady in the comedy The Brady Bunch Movie and reprised his role in A Very Brady Sequel a year later. Continuing the pattern of working with Oscar-calibre and A-list talent, Soffer starred as a runaway-turned-sleuth Jamie Kincaid in the TV movie From the Mixed-Up Files of Mrs. Basil E. Frankweiler. He worked with director Richard Shepard in the AMC TV movie The Royale. In 1998, Soffer was cast as Taylor Donovan with Mary-Kate and Ashley Olsen on the ABC sitcom Two of a Kind. He also originated the role of Max Nickerson on the CBS soap opera Guiding Light in 1999. After four months on the show, he left to focus on his studies.
After graduating from high school, Soffer returned to his television career. In 2004, he took over the role of troubled youth Will Munson on the CBS soap opera As the World Turns. He played the role until April 4, 2008. As of 2008, he was nominated three times for the Daytime Emmy Award for Outstanding Younger Actor in a Drama Series for his work on ATWT as well as a Soap Opera Digest Award nomination for Outstanding Younger Lead Actor in 2005. In 2007, Soffer returned to his film career and co-starred with Carly Schroeder in Davis Guggenheim's sports drama Gracie, based on a true story. In July 2010, Soffer reprised his role as Will Munsen on As the World Turns. In 2011, Soffer co-starred in the dystopian science fiction action thriller In Time. Since then, he guest-starred on a number of television series including CSI: Miami, The Mentalist and Rizzoli & Isles. In 2012, he co-starred with Jordana Spiro in the short-lived Fox medical drama The Mob Doctor as Nate Devlin, the streetwise brother of Dr. Grace Devlin (Spiro). Later that year, he co-starred as Travis Alexander in Lifetime's original movie Jodi Arias: Dirty Little Secret.
In June 2013, it was reported Soffer had joined the cast of the NBC police procedural drama Chicago P.D., the first spin-off show from the drama Chicago Fire as Det. Jay Halstead. Halstead was introduced in the second season of Chicago Fire. Chicago P.D. premiered on January 8, 2014. On March 19, 2014, NBC renewed the series for a second season. NBC officially announced it would premiere September 24, 2014. Soffer does his own stunts on the show.
On September 24, 2014, Soffer appeared in the second season premiere of the YouTube comedy/talk webseries Talking Marriage with Ryan Bailey.
Awards and nominations
Daytime Emmy Award nomination, Outstanding Younger Actor in a Drama Series (2006, 2007, 2008)
Filmography
Actor
-
Hatfields & McCoys (TV Movie)
as
Patrick McCoy
2014
Chicago P.D. (TV Series)
as
Jay Halstead
- A Good Man (2022) - Jay Halstead
- The Real You (2022) - Jay Halstead
- Let It Bleed (2022) - Jay Halstead
- You and Me (2022) - Jay Halstead
- House of Cards (2022) - Jay Halstead
- Memory (2022) - Jay Halstead
- Fool's Gold (2022) - Jay Halstead
- New Guard (2022) - Jay Halstead
- Adrift (2022) - Jay Halstead
- Closer (2022) - Jay Halstead
- Gone (2022) - Jay Halstead
- Blood Relation (2022) - Jay Halstead
- Still Water (2022) - Jay Halstead
- To Protect (2022) - Jay Halstead
- Lies (2022) - Jay Halstead
- Home Safe (2022) - Jay Halstead
- A Way Out (2021) - Jay Halstead
- Fractures (2021) - Jay Halstead
- Trust Me (2021) - Jay Halstead
- End of Watch (2021) - Jay Halstead
- Burnside (2021) - Jay Halstead
- In the Dark (2021) - Jay Halstead
- The One Next to Me (2021) - Jay Halstead
- Rage (2021) - Jay Halstead
- Closure (2021) - Jay Halstead
- The Other Side (2021) - Jay Halstead
- The Right Thing (2021) - Jay Halstead
- Safe (2021) - Jay Halstead
- Trouble Dolls (2021) - Jay Halstead
- Due Process (2021) - Jay Halstead
- Signs of Violence (2021) - Jay Halstead
- The Radical Truth (2021) - Jay Halstead
- Impossible Dream (2021) - Jay Halstead
- Protect and Serve (2021) - Jay Halstead
- Instinct (2021) - Jay Halstead
- Equal Justice (2021) - Jay Halstead
- In Your Care (2021) - Jay Halstead
- Unforgiven (2021) - Jay Halstead
- Tender Age (2021) - Jay Halstead
- White Knuckle (2020) - Jay Halstead
- Fighting Ghosts (2020) - Jay Halstead
- Silence of the Night (2020) - Jay Halstead
- Buried Secrets (2020) - Jay Halstead
- Lines (2020) - Jay Halstead
- Before the Fall (2020) - Jay Halstead
- Intimate Violence (2020) - Jay Halstead
- Burden of Truth (2020) - Jay Halstead
- Center Mass (2020) - Jay Halstead
- I Was Here (2020) - Jay Halstead
- The Devil You Know (2020) - Jay Halstead
- 43rd and Normal (2020) - Jay Halstead
- Mercy (2020) - Jay Halstead
- Absolution (2019) - Jay Halstead
- No Regrets (2019) - Jay Halstead
- Informant (2019) - Jay Halstead
- False Positive (2019) - Jay Halstead
- Brother's Keeper (2019) - Jay Halstead
- Infection, Part III (2019) - Jay Halstead
- Familia (2019) - Jay Halstead
- Assets (2019) - Jay Halstead
- Doubt (2019) - Jay Halstead
- Reckoning (2019) - Jay Halstead
- Confession (2019) - Jay Halstead
- Sacrifice (2019) - Jay Halstead
- What Could Have Been (2019) - Jay Halstead
- This City (2019) - Jay Halstead
- Pain Killer (2019) - Jay Halstead
- The Forgotten (2019) - Jay Halstead
- Good Men (2019) - Jay Halstead
- Ties That Bind (2019) - Jay Halstead
- Night in Chicago (2019) - Jay Halstead
- Outrage (2019) - Jay Halstead
- Trust (2019) - Jay Halstead
- Brotherhood (2019) - Jay Halstead
- Descent (2018) - Jay Halstead
- Black and Blue (2018) - Jay Halstead
- Trigger (2018) - Jay Halstead
- True or False (2018) - Jay Halstead
- Fathers and Sons (2018) - Jay Halstead
- Ride Along (2018) - Jay Halstead
- Bad Boys (2018) - Jay Halstead
- Endings (2018) - Jay Halstead
- New Normal (2018) - Jay Halstead
- Homecoming (2018) - Jay Halstead
- Allegiance (2018) - Jay Halstead
- Saved (2018) - Jay Halstead
- Payback (2018) - Jay Halstead
- Ghosts (2018) - Jay Halstead
- Breaking Point (2018) - Jay Halstead
- Profiles (2018) - Jay Halstead
- Sisterhood (2018) - Jay Halstead
- Anthem (2018) - Jay Halstead
- Chasing Monsters (2018) - Jay Halstead
- Captive (2018) - Jay Halstead
- Confidential (2018) - Jay Halstead
- Rabbit Hole (2018) - Jay Halstead
- Monster (2017) - Jay Halstead
- Politics (2017) - Jay Halstead
- Care Under Fire (2017) - Jay Halstead
- Fallen (2017) - Jay Halstead
- Home (2017) - Jay Halstead
- Snitch (2017) - Jay Halstead
- Promise (2017) - Jay Halstead
- The Thing About Heroes (2017) - Jay Halstead
- Reform (2017) - Jay Halstead
- Fork in the Road (2017) - Jay Halstead
- Army of One (2017) - Jay Halstead
- Fagin (2017) - Jay Halstead
- Grasping for Salvation (2017) - Jay Halstead
- Last Minute Resistance (2017) - Jay Halstead
- Little Bit of Light (2017) - Jay Halstead
- Remember the Devil (2017) - Jay Halstead
- Emotional Proximity (2017) - Jay Halstead
- Favor, Affection, Malice or Ill-Will (2017) - Jay Halstead
- Seven Indictments (2017) - Jay Halstead
- I Remember Her Now (2017) - Jay Halstead
- Sanctuary (2017) - Jay Halstead
- You Wish (2017) - Jay Halstead
- Don't Read the News (2017) - Jay Halstead
- Don't Bury This Case (2017) - Jay Halstead
- A Shot Heard Round the World (2016) - Jay Halstead
- 300,000 Likes (2016) - Jay Halstead
- Some Friend (2016) - Jay Halstead
- A War Zone (2016) - Jay Halstead
- Big Friends, Big Enemies (2016) - Jay Halstead
- All Cylinders Firing (2016) - Jay Halstead
- Made a Wrong Turn (2016) - Jay Halstead
- The Silos (2016) - Jay Halstead
- Start Digging (2016) - Jay Halstead
- She's Got Us (2016) - Jay Halstead
- Justice (2016) - Jay Halstead
- In a Duffel Bag (2016) - Jay Halstead
- If We Were Normal (2016) - Jay Halstead
- Kasual with a K (2016) - Jay Halstead
- Forty-Caliber Bread Crumb (2016) - Jay Halstead
- The Cases That Need to Be Solved (2016) - Jay Halstead
- A Night Owl (2016) - Jay Halstead
- The Song of Gregory Williams Yates (2016) - Jay Halstead
- Hit Me (2016) - Jay Halstead
- Looking Out for Stateville (2016) - Jay Halstead
- Knocked the Family Right Out (2016) - Jay Halstead
- Now I'm God (2016) - Jay Halstead
- Never Forget I Love You (2015) - Jay Halstead
- Forget My Name (2015) - Jay Halstead
- A Dead Kid, a Notebook, and a Lot of Maybes (2015) - Jay Halstead
- You Never Know Who's Who (2015) - Jay Halstead
- Climbing Into Bed (2015) - Jay Halstead
- Debts of the Past (2015) - Jay Halstead
- Actual Physical Violence (2015) - Jay Halstead
- Natural Born Storyteller (2015) - Jay Halstead
- Life Is Fluid (2015) - Jay Halstead
- Born Into Bad News (2015) - Jay Halstead
- Push the Pain Away (2015) - Jay Halstead
- There's My Girl (2015) - Jay Halstead
- The Number of Rats (2015) - Jay Halstead
- The Three Gs (2015) - Jay Halstead
- Get Back to Even (2015) - Jay Halstead
- Say Her Real Name (2015) - Jay Halstead
- What Puts You on That Ledge (2015) - Jay Halstead
- What Do You Do (2015) - Jay Halstead
- Erin's Mom (2015) - Jay Halstead
- A Little Devil Complex (2015) - Jay Halstead
- Disco Bob (2015) - Jay Halstead
- We Don't Work Together Anymore (2015) - Jay Halstead
- Shouldn't Have Been Alone (2015) - Jay Halstead
- Called in Dead (2014) - Jay Halstead
- Assignment of the Year (2014) - Jay Halstead
- They'll Have to Go Through Me (2014) - Jay Halstead
- Prison Ball (2014) - Jay Halstead
- An Honest Woman (2014) - Jay Halstead
- Chicken, Dynamite, Chainsaw (2014) - Jay Halstead
- The Weigh Station (2014) - Jay Halstead
- Get My Cigarettes (2014) - Jay Halstead
- Call It Macaroni (2014) - Jay Halstead
- A Beautiful Friendship (2014) - Jay Halstead
- The Docks (2014) - Jay Halstead
- My Way (2014) - Jay Halstead
- 8:30 PM (2014) - Jay Halstead
- Turn the Light Off (2014) - Jay Halstead
- At Least It's Justice (2014) - Jay Halstead
- A Material Witness (2014) - Jay Halstead
- Different Mistakes (2014) - Jay Halstead
- The Price We Pay (2014) - Jay Halstead
- Conventions (2014) - Jay Halstead
- Thirty Balloons (2014) - Jay Halstead
- Now Is Always Temporary (2014) - Jay Halstead
- Chin Check (2014) - Jay Halstead
- Wrong Side of the Bars (2014) - Jay Halstead
- Stepping Stone (2014) - Jay Halstead
2015
Chicago Med (TV Series)
as
Jay Halstead
- Who Should Be the Judge (2020) - Jay Halstead
- Too Close to the Sun (2019) - Jay Halstead
- Infection, Part II (2019) - Jay Halstead
- Old Flames, New Sparks (2019) - Jay Halstead
- Can't Unring That Bell (2019) - Jay Halstead
- Death Do Us Part (2018) - Jay Halstead
- The Poison Inside Us (2018) - Jay Halstead
- Lesser of Two Evils (2018) - Jay Halstead
- What You Don't Know (2018) - Jay Halstead
- Backed Against the Wall (2018) - Jay Halstead
- Heavy Is the Head (2018) - Jay Halstead
- When to Let Go (2018) - Jay Halstead
- The Tipping Point (2018) - Jay Halstead
- Crisis of Confidence (2018) - Jay Halstead
- This Is Now (2018) - Jay Halstead
- An Inconvenient Truth (2018) - Jay Halstead
- Folie à Deux (2018) - Jay Halstead
- Love Hurts (2017) - Jay Halstead
- White Butterflies (2017) - Jay Halstead
- Deliver Us (2017) - Jay Halstead
- Generation Gap (2017) - Jay Halstead
- Monday Mourning (2017) - Jay Halstead
- Free Will (2016) - Jay Halstead
- Us (2016) - Jay Halstead
- Saints (2016) - Jay Halstead
- Malignant (2016) - Jay Halstead
- Mistaken (2015) - Jay Halstead
- Derailed (2015) - Jay Halstead
2013
Chicago Fire (TV Series)
as
Jay Halstead
- Buckle Up (2019) - Jay Halstead
- Infection, Part I (2019) - Jay Halstead
- No Such Thing as Bad Luck (2019) - Jay Halstead
- What I Saw (2019) - Jay Halstead
- Going to War (2018) - Jay Halstead
- Hiding Not Seeking (2018) - Jay Halstead
- An Agent of the Machine (2017) - Jay Halstead
- I Am the Apocalypse (2015) - Jay Halstead
- Let Him Die (2015) - Jay Halstead
- Arrest in Transit (2014) - Jay Halstead
- A Dark Day (2014) - Jay Halstead
- Shoved in My Face (2014) - Jay Halstead
- Joyriding (2013) - Jay Halstead
- A Power Move (2013) - Jay Halstead
- A Nuisance Call (2013) - Jay Halstead
- Defcon 1 (2013) - Jay Halstead
- Prove It (2013) - Jay Halstead
- A Problem House (2013) - Jay Halstead
2014
Law & Order: Special Victims Unit (TV Series)
as
Jay Halstead
- Daydream Believer (2015) - Jay Halstead
- Chicago Crossover (2014) - Jay Halstead
2013
Jodi Arias: Dirty Little Secret (TV Movie)
as
Travis Alexander
2012
The Mob Doctor (TV Series)
as
Nate Devlin
- Life and Death (2013) - Nate Devlin
- Resurrection (2013) - Nate Devlin
- Sibling Rivalry (2012) - Nate Devlin
- Confessions (2012) - Nate Devlin
- Fluid Dynamics (2012) - Nate Devlin (credit only)
- Game Changers (2012) - Nate Devlin
- Turf War (2012) - Nate Devlin
- Complications (2012) - Nate Devlin
- Legacy (2012) - Nate Devlin
- Change of Heart (2012) - Nate Devlin
- Protect and Serve (2012) - Nate Devlin
- Family Secrets (2012) - Nate Devlin
- Pilot (2012) - Nate Devlin
2011
Rizzoli & Isles (TV Series)
as
Jacob Wilson
- Remember Me (2011) - Jacob Wilson
2011
The Mentalist (TV Series)
as
Alan Dinkler
- Strawberries and Cream: Part 1 (2011) - Alan Dinkler
2010
The Whole Truth (TV Series)
as
Young Lover
- Young Love (2010) - Young Lover
2004
As the World Turns (TV Series)
as
Will Munson / Will Munson (2005-)
2009
The Philanthropist (TV Series)
as
Dean Fitzsimmons
- San Diego (2009) - Dean Fitzsimmons
2008
The Awakening of Spring
as
Michael
2008
CSI: Miami (TV Series)
as
Shane Huntington
- And How Does That Make You Kill? (2008) - Shane Huntington
2007
As the World Turns: Branson Shoot (TV Series)
as
Will Munson
1998
Two of a Kind (TV Series)
as
Taylor Donovan
- You've Got a Friend (1998) - Taylor Donovan (as Jesse Lee)
- The Heartbreak Kid (1998) - Taylor Donovan (as Jesse Lee)
- Nightmare on Carrie's Street (1998) - Taylor Donovan (as Jesse Lee)
- Breaking Them Up Is Hard to Do (1998) - Taylor Donovan (as Jesse Lee)
- Prelude to a Kiss (1998) - Taylor Donovan (as Jesse Lee)
- The Tutor (1998) - Taylor Donovan (as Jesse Lee)
1996
The Royale (TV Movie)
as
Billy (as Jesse Lee)
1996
A Very Brady Sequel
as
Bobby Brady (as Jesse Lee)
1995
From the Mixed-Up Files of Mrs. Basil E. Frankweiler (TV Movie)
as
Jamie Kincaid (as Jesse Lee)
1995
Wings (TV Series)
as
Bobby Brady
- A House to Die For (1995) - Bobby Brady (as Jesse Lee)
1995
The Brady Bunch Movie
as
Bobby Brady (as Jesse Lee)
1994
Safe Passage
as
Percival at 9 and 10 (as Jesse Lee)
1993
The Silent Alarm (Short)
as
Boy
1993
Matinee
as
Dennis Loomis (as Jesse Lee)
1952
Guiding Light (TV Series)
as
Max Nickerson #1 (1999) (as Jesse Lee)
Director
2023
Chicago P.D. (TV Series) (1 episode)
- Deadlocked (2023)
Self
2017
Entertainment Tonight Canada (TV Series)
as
Self - Chicago PD / Self
- Global Fall Preview Presented by ET Canada 2018 (2018) - Self - Chicago PD
- Chicago Universe: On The Front Lines with ET Canada (2017) - Self
2018
Red Carpet Report (TV Series short)
as
Self
- NBC Winter Press TCA Tour 2018 (2018) - Self
2015
Steve Harvey (TV Series)
as
Self
- It's Mancrush Monday/Longtime Crush/Jon Seda, Patrick Flueger & Jesse Lee Soffer/Man-Bun (2015) - Self
2014
Talking Marriage with Ryan Bailey (TV Series short)
as
Self
- Jesse Soffer (2014) - Self
2008
The 35th Annual Daytime Emmy Awards (TV Special)
as
Self - Nominee
2006
SoapTalk (TV Series)
as
Self
- Episode dated 1 May 2006 (2006) - Self
2006
The 32nd Annual People's Choice Awards (TV Special)
as
Self (as Jesse Soffer)
2005
Party Planner with David Tutera (TV Series)
as
Self
- Meet the Soap Stars (2005) - Self (as Jesse Lee)
Archive Footage
2016
The Insider (TV Series)
as
Self
- Episode #13.12 (2016) - Self
References
Jesse Lee Soffer Wikipedia
(Text) CC BY-SA