Greens mp jeremy buckingham gets ejected from the parliamentary chamber 19 june 2014
Jeremy Nova Buckingham (born 22 November 1973 in Tasmania) is an Australian politician. He has been a Greens member of the New South Wales Legislative Council since the 2011 state election.
Contents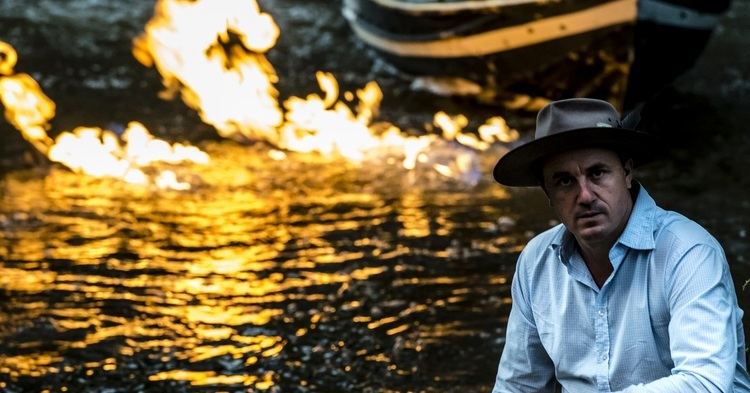 Politics in the pub what the frack jeremy buckingham greens mlc 17 7 14
Early life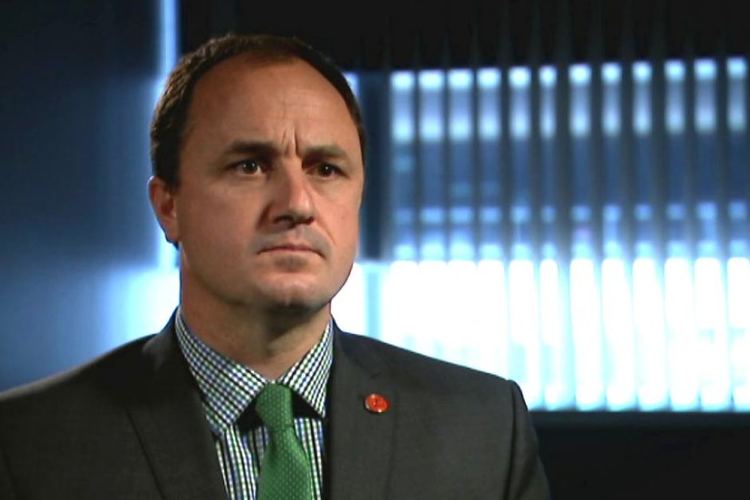 Buckingham was born in Launceston, Tasmania and spent his early life living in the historic homestead 'Hillgrove', adjacent to the Taroona Shot Tower site south of Hobart. He attended Taroona Primary, Taroona High School and graduated from The Hobart College. After school he spent two years working as a benchman in a small country sawmill run by Greens MLA Kim Booth in central Tasmania.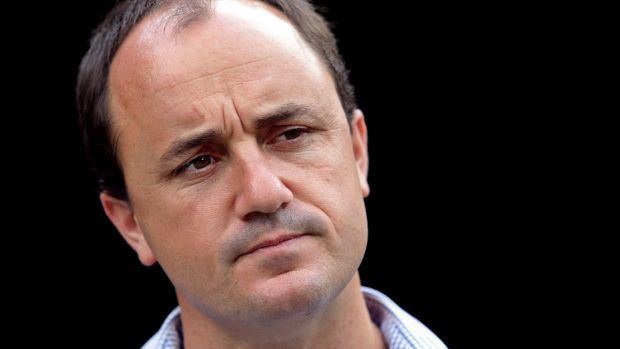 In 1994 Buckingham fronted heavy metal band 'Amplifire' as singer with fellow members; (Brother) Jessie 'Tambo' Buckingham (Rhythm Guitar), Brett Collidge (Bass Guitar), Michael Kelly (Lead Guitar) and John Salter (Drums). The band performed live and recorded their demo EP 'Powerpoint' in Tasmania.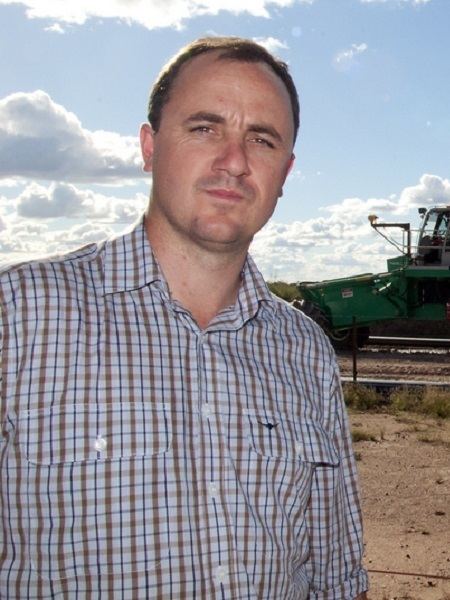 Buckingham moved to Sydney in the mid 1990s, where he worked as forklift driver, hardware store salesman and builders labourer.
Buckingham relocated to Orange in the central west of NSW in 1997 with his wife Sarah, where he worked as production manager for monumental stonemasonry McMurtrie & Co. In his time at the stonemasonary Buckingham worked on public works such as the Australian War Memorial in London, the Federation Square project and the Sydney Olympic Games site.
After a back injury rendered him unfit for heavy lifting, Buckingham enrolled and completed an Advanced Diploma in Ecological Agriculture and Land Management at the University of Sydney, which he graduated from in 2006. He continued to work as a stonemason until his election to state parliament in 2011.
Political career
Buckingham unsuccessfully contested the state Legislative Assembly seat of Orange in the 2003 state election. Buckingham was then elected to the City of Orange council in 2004 and re-elected with an increased vote in 2008. He was the first member of the Australian Greens elected to a council west of the Great Dividing Range. As a councillor, he implemented Australia's first stormwater harvesting project for drinking water supply, initiated the city's first statement of commitment to the Aboriginal community, fought against homophobia and for the rights of same sex couples, campaigned to protect an agricultural research station from developers, and fought to protect water supplies from the giant Cadia gold mine that operates on the outskirts of Orange.
Buckingham was elected convenor of the Central West Greens in 2008, a position which he held until 2011.
Buckingham contested the lower house seat of Calare in the 2010 federal election without success.
Buckingham was then preselected to third spot on the Greens Legislative Council ticket in the 2011 state election. He was locked in a close race with Pauline Hanson and the Nationals for the final spots. After preferences were distributed he was elected with 2,437 votes ahead of Pauline Hanson, and 1,306 votes ahead of Sarah Johnston of the National Party.
Since being elected, Buckingham has campaigned against the expansion of the coal and coal seam gas industries in NSW and Australia.
Buckingham initiated Australia's first parliamentary inquiry into Coal Seam Gas. Buckingham has introduced Bills into the NSW Parliament attempting to restrict mining. The "Coal Seam Gas Moratorium Bill 2011" sought a moratorium on the granting of exploration licences for coal seam gas. The "Responsible Mining (Protecting Land, Water and Communities) Bill 2012" seeking to prohibit exploration and mining of minerals and petroleum in urban areas, National Parks, and drinking water catchments.
For the Greens, he holds the portfolios of Mining and Resources, Primary Industries, Trade and Investment, Regional Infrastructure and Services, Agriculture, Health and Sport.
Alongside Greens leader Christine Milne, Jeremy Buckingham has set up a country arm of the Greens party and is convenor of the Australian Country Greens.
In October 2016, Buckingham tabled a motion in response to U.S. presidential candidate Donald Trump's recently leaked statements. This included the phrase stating the NSW parliament "agrees with those who have described Mr Trump as 'a revolting slug' unfit for public office". The president of the upper house, Don Harwin, found the term "revolting slug" to be suitable parliamentary language. The motion was passed.
References
Jeremy Buckingham Wikipedia
(Text) CC BY-SA