Jehanabad is a town, a Nagar parishad and the headquarters of Jehanabad district in the Indian state of Bihar. In ancient time Jehanabad was known as Unta. Earlier, Jehanabad was part of Gaya district. The district was separated from Gaya on 1 August 1986. It is 45 km south of Patna and 45 km north of Gaya.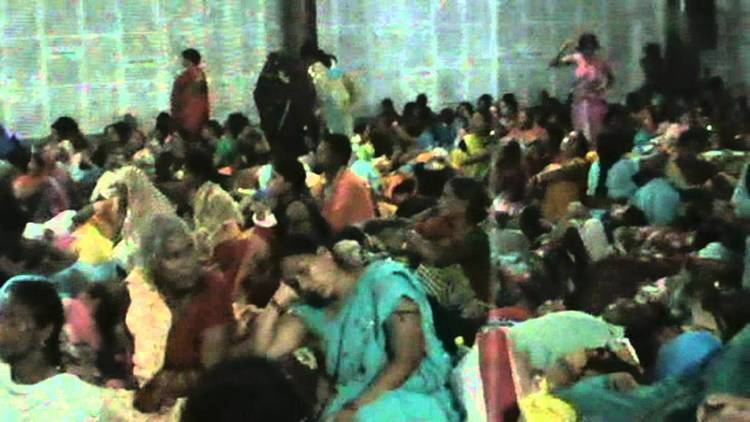 According to 2011 India census, Jehanabad had a population of 135,196. Males constitute 54% of the population and females 46%. Jehanabad has an average literacy rate of 77%, higher than the national average of 74.04%: male literacy is 83%, and female literacy is 69%. In Jehanabad, 16% of the population is under 6 years of age.
The city is linked to the bigger cities of Patna & Gaya both by road and rail route. NH 83 and NH 110 cross through this city.An industrial area is also located in Jehanabad i.e.New Industrial area is situated 1 km from Jehanabad railway station on NH 110 or simply you can say kako road.
Jehanabad railway station is the railway station serving the city of Jehanabad. There are four railway stations- Jehanabad, Jehanabad Court, Tehta and Makhdumpur in the 31 km long stretch of the railways. The recently electrified Patna-Gaya line traverses through the city and links the Grand Chord line with Howrah-Delhi main line.
National Highway No. 83 comes from Patna via Masaurhi, goes directly to Gaya through Makhdumpur and runs almost parallel to the railway line. There is a network of PWD roads and REO roads across the district, albeit in a bad shape. The total length of surfaced roads is 541.65 km and mud tracks is 450.90 km.
Barabar Caves: The Barabar caves are situated in the hilly area near Makhdumpur, 25 km south of district headquarter Jehanabad. The place is famous for the ancient Seven Rock cut Buddhist Caves and as the place of origin of Ajivak sect.
Baba Siddhnath Temple: The Shiva Temple, is originally known as Siddheshwar Nath Temple, located at one of the highest peaks in the range of the hills. The temple was built in Gupta period in 7th century A.D. The local legends attribute the construction of the temple to Bana Raja, the father-in-law of the legendary king Jarasandha of Rajgir.
Sun Temple:- The famous Sun Tample situated in village Bhelawer. It is the place to celebrate 'CHHATH PUJA' The auspicious festivals where People worshipped the Lord Sun.
Mahadevsthan: This Temple is situated in Villege Bhelawer. It is the ancient Lord Shiva Temple also known as 'BUDHHA MAHADEV' means Old Shiva. It is a 'Savyam bhu' temple because its 'LINGA is self revealed.