Name

Jean-Philippe Rykiel




Role

Composer





Music director

Touba




Parents

Sonia Rykiel, Sam Rykiel






Albums

Hope for Enlightenment, Chants for Peace




Similar People

Lama Gyurme, Sonia Rykiel, Habib Faye, Youssou N'Dour, Karim Ziad
Calling the lama from afar lama gyurme and jean philippe rykiel
Jean-Philippe Rykiel (born 1961) is a French composer, arranger & musician, primarily a keyboard player. He has been blind since his birth, a result of negligence in the hospital incubator, and is the son of fashion designer Sonia Rykiel.
Contents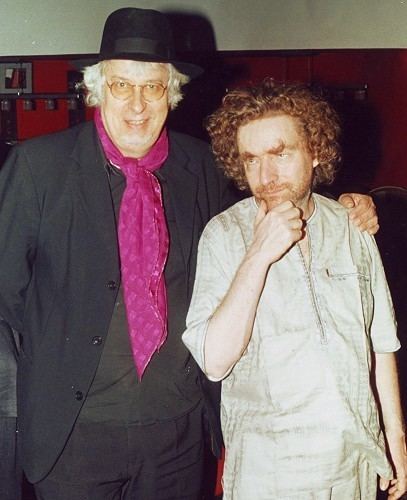 Offering chant live lama gyurme jean philippe rykiel
Career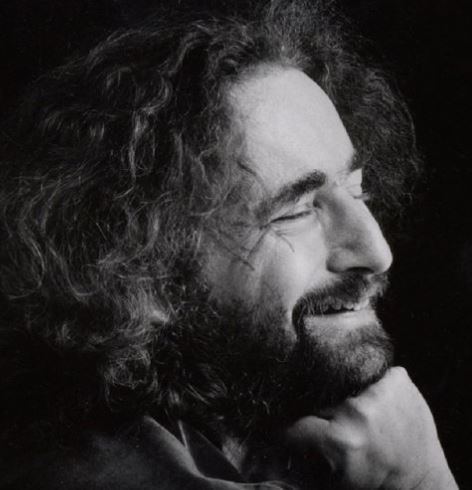 Rykiel exhibited musical precocity as a child, sitting in with jazz greats like Miles Davis With his recognized talent, and strong connections, he could have been a famous child prodigy. When asked, at age twelve, "Why not put out an album?" he replied that he would wait until he was an adult, when his music might be evaluated purely on its merit, rather than having people buy the music of "that blind musician kid".
Rykiel first came to public attention via his synthesizer duets with Tim Blake as part of the Crystal Machine audio-visual project in the late 1970s, which staged large events involving music and laser-based light shows in France and Japan.
Later he spent much time collaborating with world musicians, notably Malian singer Salif Keita, Tibetan monk Lama Gyurme and Senegalese singer and percussionist Youssou N'Dour.
In 1992 Rykiel composed and performed music for the soundtrack of Les Pierres bleues du désert, dir:Nabil Ayouch
Rykiel and Blake reunited as Crystal Machine to perform at the Gong Unconvention Festival in Amsterdam in 2006.
Solo
1982 Jean-Philippe Rykiel - (Musiza/Ariola)
1991 Nunc Music (Quiet Days In Tokyo) - Takdisc/WMD
2003 Under The Tree (Last Call)
Collaborations
1994 Songs of awakening / Roads of blessings (The Lama's Chant) (w/Lama Gyourmé) - (Last Call/Narada/Takticmusic)
1996 Souhaits Pour L'Eveil (The Lama's Chant) (w/Lama Gyurme) - (Last Call/Sony)
2000 Rain Of Blessings: Vajra Chants (w/Lama Gyurme) - (RealWorld)
Participations
1977 Vous Et Nous - Brigitte Fontaine
1978 New Jerusalem - Tim Blake
1979 Open - Steve Hillage - (Virgin)
1981 Friends Of Mr. Cairo - Jon & Vangelis - (Polydor)
1983 Catherine Lara - Catherine Lara - (Trema)
1984 En Concert - Catherine Lara - (Trema)
1985 Apartheid - Xalam (band) - (Melodie)
1985 Nelson Mandela - Youssou N'Dour - (EMI)
1986 Power Spot - Jon Hassell - (ECM)
1987 Faton-Bloom - F.Cahen/D.Malherbe - (Cryonic)
1987 Soro - Salif Keita - (EMI)
1987 Xarit - Xalam - (BMG)
1988 I'm Your Man - Leonard Cohen - (Sony)
1988 Surgeon Of The Nightsky - Jon Hassell - (Intutition)
1989 Domba - Ousemane Kouyaté - (Sterns)
1989 Fetish - Didier Malherbe - (Mantra)
1990 French Corazon - Brigitte Fontaine - (EMI)
1992 Eyes Open - Youssou N'Dour - (Sony)
1993 Les Romantiques - Catherine Lara - (Trema)
1993 Zef - Didier Malherbe - (Tangram)
1994 Soro - - Salif Keita - (Island)
1994 Wommat - Youssou N'Dour - (Sony)
1995 Emotion - Papa Wemba - (Real World)
1995 Folon - Salif Keita - (Island)
1996 Kaoutal - Kaoutal - (Sony)
1996 Mansa - Super Rail Band - (Label Bleu)
1996 Vago - Marcel Loeffler - (Tam Tam)
1996 Wapi Yo - - Lokua Kanza - (BMG)
1997 Contes D'Afrique De L'Ouest - Mamadou Diallo - (CKT)
1998 Castles made of sand - Alexkid - (F-Communications)
1998 Paradis Païen - Jacques Higelin (Tôt ou Tard/Warner)
1999 Papa - Salif Keita - (Island)
2000 Joko - Youssou N'Dour - (Sony)
2001 Bienvenida - Alexkid (F-Communications)
2001 Kekeland - Brigitte Fontaine (Virgin)
2001 What I did On My Holidays - Alexkid (F-Communications)
2002 Nothing's In Vain - Youssou N'Dour (Nonesuch/Warner)
2002 Samba Alla - Diogal (Celluloid/Mélodie)
2002 Wati - Amadou & Mariam (Universal Music Jazz)
2003 Mint - Alexkid - (F-Communications)
References
Jean-Philippe Rykiel Wikipedia
(Text) CC BY-SA