Chinese name

房祖名 (traditional)




Name

Jaycee Chan




Siblings

Etta Ng Chok Lam




Origin

Hong Kong


Ancestry

Linzi, Shandong, China




Height

1.78 m




Pinyin




Role

Actor








Born

3 December 1982 (age 34), Los Angeles, California, United States


Jyutping

Fong4 Zo2 Ming4 (Cantonese)


Birth name

Chan Jo-ming陳祖明 (Traditional)陈祖明 (Simplified)Chen ZuMing (Mandarin)Chan4 Zo2 Ming4 (Cantonese)


Parents

Lin Feng-jiao, Jackie Chan


Movies

Double Trouble, Monk Comes Down the, Kung Fu Panda 2, Mulan, Love Speaks


Similar People

Jackie Chan, Lin Feng‑jiao, Ko Chen‑tung, Charles Chan, Elaine Ng Yi‑Lei




Grandparents

Charles Chan, Lily Chan



Jackie chan son jaycee chan arrested in china for drugs taiwan actor kai ko also busted
Joming Jaycee Chan (born 3 December 1982), better known as Jaycee Chan, is an American-born Hong Kong actor and singer. In 2004, he released his first Mandarin CD album in Hong Kong. He was based in Taiwan to continue his music career. He is the son of the Hong Kong martial artist and actor, Jackie Chan and his wife, Joan Lin. He sings and performs in Mandarin and Cantonese. He is currently on a hiatus from the entertainment industry after he was arrested and jailed for providing his apartment in Beijing for acquaintances to smoke marijuana in but he stated that he has a plan to make a comeback and to even direct a film.
Contents
Actor jackie chan family photos with wife joan lin son jaycee chan daughter etta ng chok parents
Early life and education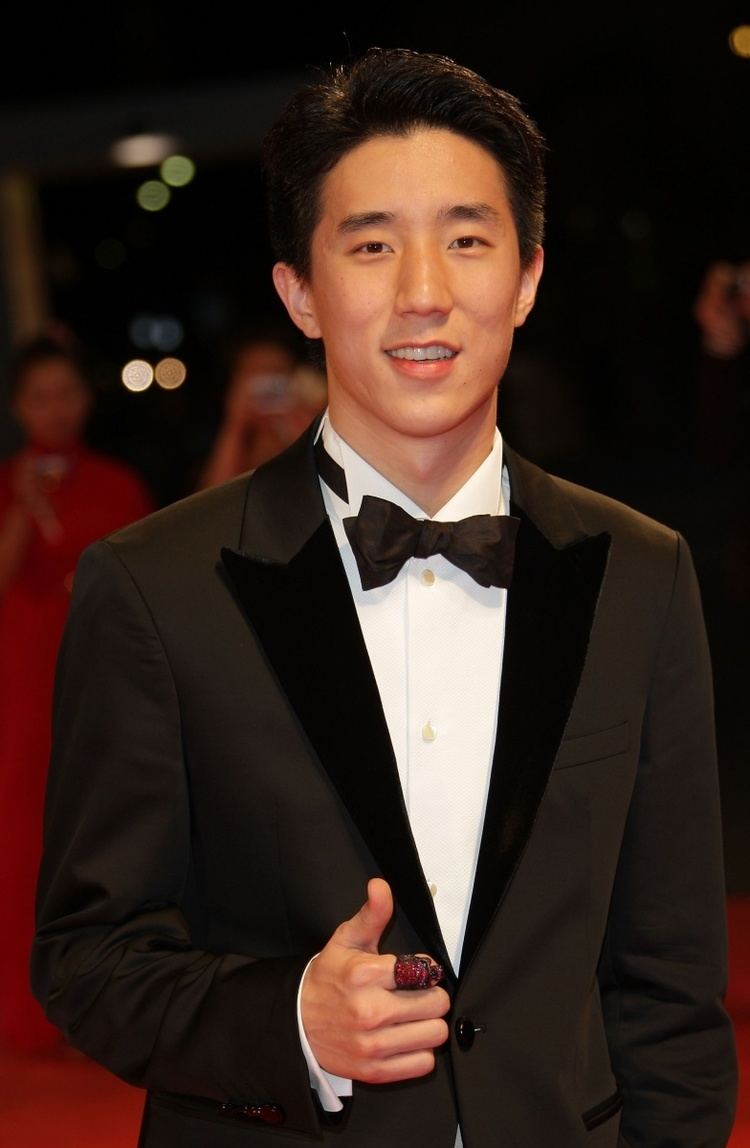 Jaycee was born and raised in Los Angeles, California, the son of Hong Kong action/martial arts star Jackie Chan and Taiwanese actress Joan Lin. Sources, including Jackie Chan's autobiography, state that he was born in 1984 and that his parents were married in 1983. On the other hand, Jackie's official website states that he was born in 1982.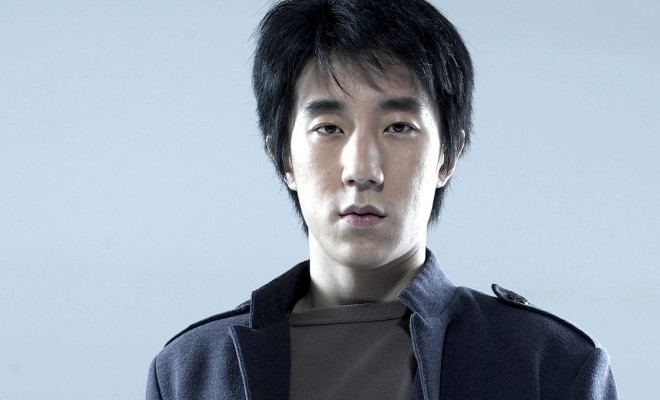 Jaycee briefly attended the College of William and Mary in Williamsburg, Virginia, for two semesters, but did not graduate. He has a penchant for luxury cars and nightlife and stated that he left school because "all you can see in Virginia is sheep."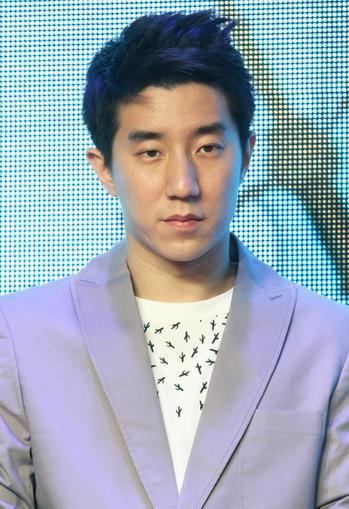 Jaycee speaks Cantonese, Mandarin and English.
Career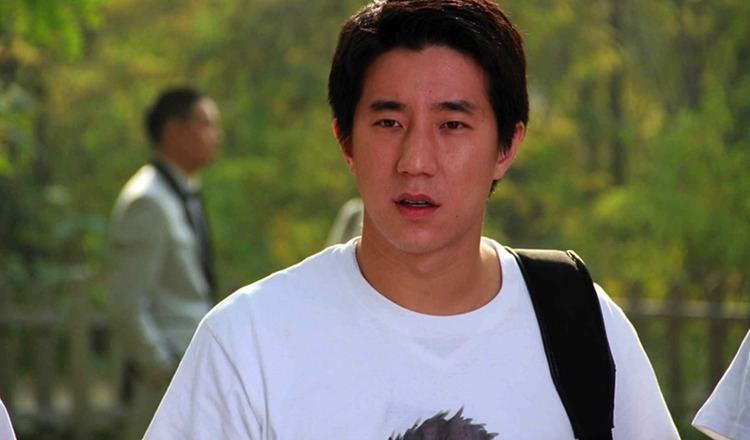 Giving up on school, Jaycee moved to Hong Kong in 2003 to pursue his career. He composed the music and wrote the lyrics for 10 of the 13 tracks on his first CD, "Jaycee" (2004). His film debut was The Twins Effect II, in which his father had a cameo role. His second role was a Hong Kong romance film 2 Young, in which he co-starred with Hong Kong Cantopop singer Fiona Sit. They both worked together again on Break Up Club in 2010. In 2007, he co-starred alongside Nicholas Tse and Shawn Yue in Benny Chan's action film Invisible Target.
Despite heavy promotions and awards, his albums and movies have had dismal sales. His film Double Trouble only grossed US$9,000 in Hong Kong, making it one of the biggest box office failures ever.
In early 2009, Chinese websites reported that he has given up his United States citizenship in favor of Chinese citizenship (Hong Kong residency) to appeal to local audiences.
He voiced the younger version of his father's character, Master Monkey in Secrets of the Furious Five. In addition, he voiced Master Crane in the Cantonese version of Kung Fu Panda and its sequel, Kung Fu Panda 2.
Jaycee and his father Jackie starred together in Jackie's 100th film, 1911. The team-up resulted in Jackie Chan's least profitable and worst reviewed film to date.
To appeal to non-Chinese audiences, his studios hired Korean and Singaporean artists, Jang Nara and Fann Wong, to promote Jaycee's new film, Whoever. The film was meant to satire Jaycee's life as a playboy from a famous father. Once again, the film was a box office disaster, not placing in the Chinese top ten, despite a government mandate requiring it to be played at half the nation's theaters. The studios decided not to release the film theatrically in Hong Kong and Taiwan.
Before his arrest in August 2014, Jaycee was filming Monk Comes Down the Mountain, for which his role was not credited due to his arrest.
in 2015, his father revealed that Jaycee had shown interest on writing a script for a sequel to CZ12 and will make the film "if it's right".
Relationship with Jackie Chan
During an awards ceremony in Beijing in April 2011, Jackie stated that he would be donating half his money to charity when he dies, instead of to his son. Jackie explained, "If he is capable, he can make his own money. If he is not, then he will just be wasting my money."
It was reported that he and his father, Jackie Chan have an estranged relationship with each other. However, after serving six months in jail, Jaycee finally met up with his father for the first time in Taiwan. The two seem to have reconciled. "I hadn't seen him for too long. I feel he's matured this time," Jackie Chan said. "We didn't talk about unhappy things. It was all family chat. We talked into the night and didn't sleep." Before leaving to do a promotion, he gave his son a haircut.
Legal issues
On August 18, 2014, it was reported that Chan had been arrested on August 14, by Beijing police due to drug possession, alongside Ko Chen-tung (also known as Kai Ko) a Taiwanese actor. Police later found more than 3 ounces of marijuana after searching Chan's apartment. While Ko was set to be released 14 days after his arrest, Chan faced criminal charges and sentences up to the death penalty or life imprisonment for allegedly hosting others to consume marijuana. Chan, whose father Jackie had been China's anti-drug goodwill ambassador since 2009, admitted to taking drugs for 8 years. Soon after, Jackie Chan has made a public apology for his son's drug use. On September 17, 2014, procurator's office approved the formal arrest of Chan on suspicion of "accommodating drug users".
Chan spent his 32nd birthday in custody, his mother stated that her son has borrowed more than a hundred books to read since he was detained. On December 22, 2014, four months after his arrest, Chan was indicted by Chinese authorities for sheltering other people to use drugs. His trial finally began on January 9, 2015 in Beijing, after spending 148 days in detention. Chan was sentenced to six months in prison and fined 2,000 yuan (~$320 USD). Chan confessed that he broke the law and he should be punished for his actions and that he would not do it again. His parents did not attend their son's hearing although the elder Chan was reportedly in Beijing. His father repeatedly said that he will not use his connections to lighten his son's sentence.
It was later revealed that during his detention, Chan wrote a three-page remorse letter to his mother in which he promised that he would not repeat his mistakes in the future.
Chan was released from jail on February 13 during midnight hours. One day after his release, Chan held a conference in Beijing to make a public apology by saying that he had "no reason" and "no excuse" for his law breaking and his arrest had "a negative impact on society" and that it disappointed his supporters while causing losses for those who worked with him. In his four-minute speech, he promised that he will be a law-abiding citizen and while he still has plans to continue in the entertainment industry, he is more focused on spending Chinese New Year with his parents. He stated that prison life was "harsh" and his father did not use any connections to help ease his sentence. He extended a deep bow before and after his speech.
Personal life
Ever since he was released from prison, he has been living with his mother in Taipei, keeps a low profile, and often wears a mask to avoid being seen in public. He still keeps in touch with Kai Ko.
Filmography
Actor
-
The Diary (post-production)
as
Fan
2016
Railroad Tigers
as
Rui Ge
2015
Monk Comes Down the Mountain
as
Peng Qizi
2013
Machi Action
as
Small Fry
2012
Chrysanthemum to the Beast
as
Liu Meili
2012
Her Father His Father
2011
Li xian ji li xian ji
as
Li Xian Ji
2010
Fun sau suet oi nei
as
Joe
2009
Mulan: Rise of a Warrior
as
Fei Xiaohu
2008
Kung Fu Panda: Secrets of the Furious Five (Video short)
as
Young Monkey (voice)
2007
The Sun Also Rises
as
The son (as Zuming Fang)
2007
Invisible Target
as
Officer Wai King Ho
2006
Chun tian hua hua tong xue hui
2005
2 Young
as
Fu (as Jaycee Fong)
2004
The Twins Effect II
as
Charcoal Head
Music Department
2005
2 Young (lyricist - as Cho-Ming Fong) / (songwriter - as Cho-Ming Fong) / (theme vocals - as Cho-Ming Fong)
Director
-
China Game (pre-production)
Soundtrack
2013
Love Speaks (performer: "Don't Wanna Say Goodbye") / (writer: "Don't Wanna Say Goodbye")
2012
Double Trouble (performer: "Nage") / (writer: "Nage")
2010
Fun sau suet oi nei (performer: "Two People")
Producer
2017
Bleeding Steel (co-executive producer)
Self
2009
World Film Report (TV Series)
as
Self
- Zai xuan zhong guo feng - Ying ren qi ju dong jing, gou le xian shi jing zhi (2009) - Self
- Special feature: Zhao Wei, Chen Kun, 'Mulan' yan yi chan mian fei ce de ai qing (2009) - Self
2009
A Date with Luyu (TV Series)
as
Self
- Mulan qing (Xia) (2009) - Self
- Mulan qing (Shang) (2009) - Self
2008
Entertainment Tonight (TV Series)
as
Self
- Episode dated 24 March 2008 (2008) - Self
2006
The Heavenly Kings
as
Self
References
Jaycee Chan Wikipedia
(Text) CC BY-SA