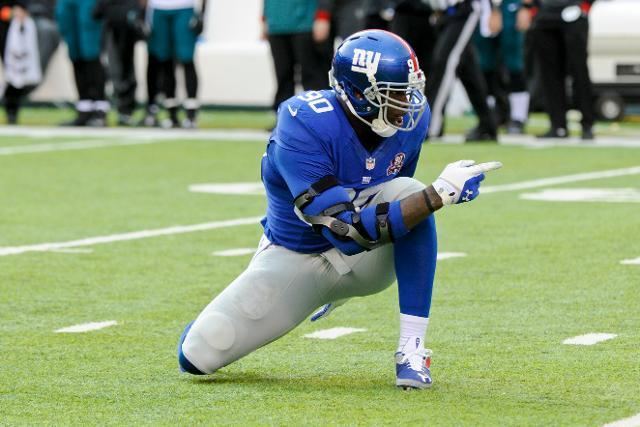 Pierre-Paul was born in Deerfield Beach, Florida to Haitian immigrants who arrived in the United States in 1983. At Deerfield Beach High School, Pierre-Paul lettered in basketball for four years. After a serious leg injury while playing basketball, he took up football his junior year.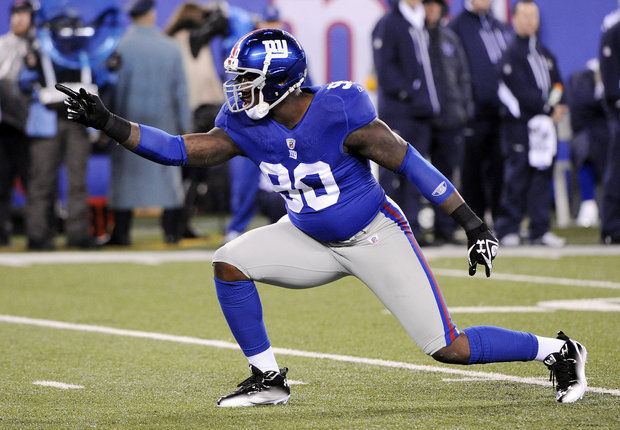 Pierre-Paul amassed 49 tackles, 19 tackles for a loss, 14 sacks, two forced fumbles, one interception and one fumble recovery as a freshman at College of the Canyons (California) and earned First-team All-WSC and All-America honors. In 2008, Pierre-Paul played at Fort Scott Community College (Kansas), where his 70 tackles, 10.5 sacks, three forced fumbles, and two fumble recoveries earned him First-Team Little All-American honors.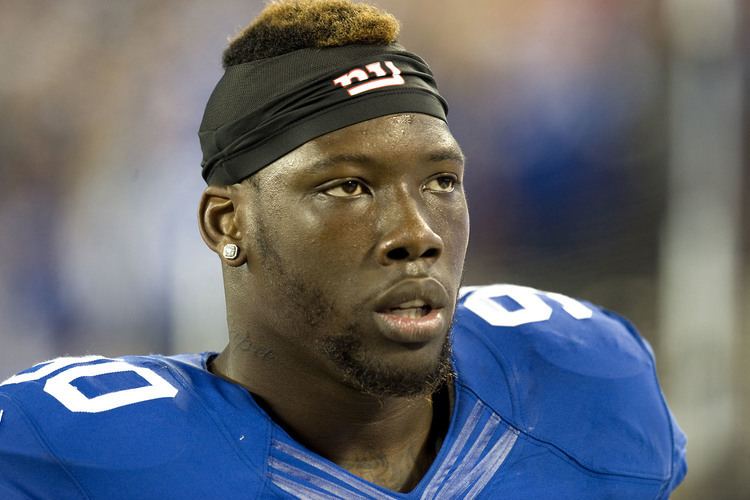 Pierre-Paul transferred to the University of South Florida in Tampa, Florida. In 2009, he played thirteen games for the Bulls with seven starts and totaled 45 tackles (16.5 for losses), 6.5 sacks, one interception (returned 18 yards for a touchdown), broke up three passes, and forced two fumbles. He was named First-team All-America by Pro Football Weekly for his efforts, and was also first team All Big East. He earned the nickname Haitian Sensation. In the fourth week of the season, he was named the Defensive Lineman Performer of the Week in the College Performance Awards. After his junior year, he decided to forgo his senior season and enter the 2010 NFL Draft.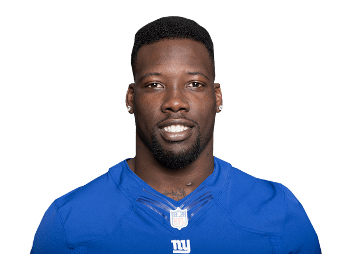 Pierre-Paul was drafted by the New York Giants in the first round with the 15th overall pick in the 2010 NFL Draft. On July 31, 2010, Pierre-Paul and the Giants agreed to a five-year, $20.05 million deal with $11.629 million guaranteed. He made his NFL debut on September 12, 2010 in the New York Giants' season opener, and recorded two tackles. He finished the season playing a total of 16 games, totaling 24 solo tackles and recording 4.5 sacks. He was named to 2010 All-NFL Draft Team by Pro Football Rosters.
With injuries plaguing the Giants' starting defensive ends, Osi Umenyiora and Justin Tuck, Pierre-Paul received a significant amount of playing time, including 12 starts. He led the team with 16.5 sacks and was selected to his first Pro Bowl. Pierre-Paul was also named a First-team All-Pro.
Pierre-Paul recorded 65 tackles, 16.5 sacks, one safety, and two forced fumbles during the 2011 season. On December 11, 2011, after already compiling two sacks (one for a safety) and a forced fumble, Pierre-Paul blocked Dan Bailey's 47-yard field goal attempt in the final seconds of the Giants' game against the Dallas Cowboys, and the Giants won 37–34. Pierre-Paul became the first player in NFL history to record a sack, forced fumble, and blocked field goal in the same game. On December 13, 2011, he was named the NFC Defensive Player of the Week. On December 27, 2011, it was announced that Pierre-Paul was voted to his first Pro Bowl, despite not being on the ballot.
Pierre-Paul played a big role in the Giants' playoff run where they competed against the New England Patriots in Super Bowl XLVI and won by a score of 21-17.
On October 28, 2012, against the Dallas Cowboys, Pierre-Paul caught his first career interception and returned it for a touchdown. He finished the 2012 season with 6.5 sacks and 43 total tackles.
On June 3, 2013, Pierre-Paul underwent back surgery to remove a herniated disc. He did return for Week 1 for the game against Dallas and recorded a solitary sack. Against the Packers, he caught another interception off of Scott Tolzien, which was returned for another touchdown.
Pierre-Paul finished the season with 12.5 sacks, 77 tackles, three forced fumbles, and six passes defended.
On March 3, 2015, the New York Giants placed the franchise tag on Pierre-Paul. Reports indicated that the tag was non-exclusive, which meant that Pierre-Paul could negotiate with other teams, and the Giants had the right to match any offer, or receive two first-round picks as compensation. He signed a one-year deal with the team on October 27. He was placed on the Giants' active roster on November 7.
On July 4, 2015, Pierre-Paul sustained a serious hand injury in a fireworks accident at his home, and four days later he had his right index finger amputated.
On March 8, 2016, Pierre-Paul turned down an offer from the Arizona Cardinals to remain with the New York Giants. In Week 12, he registered three sacks including a fumble that he took back 43 yards for his third career touchdown against the Browns in a 27-13 win. Pierre-Paul was named NFC Defensive Player of the Week for his performance in Week 12. On December 7, 2016, he underwent surgery for a sports hernia and was expected to be out six weeks but ended up missing the rest of the season due to the Giants losing in the Wild Card Round to the Green Bay Packers. Without Pierre-Paul and injured cornerback Dominique Rodgers-Cromartie, the Giants allowed a season-high 38 points en route to a 38-13 loss.
On February 27, 2017, the Giants placed the franchise tag on Pierre-Paul for the second time. On March 17, 2017, Pierre-Paul signed a four-year, $62 million contract with the Giants with $40 million guaranteed.
Source: