Full Name

Jasmine Birtles




Home town

London




Role

Commentator




Name

Jasmine Birtles




Nationality

British









Born

1962

United Kingdom




Alma mater

Christ's College, Cambridge




Occupation

Author,Journalist,Television presenter,Entrepreneur




Education

Christ's College, Cambridge




Books

The Little Book of Excuses, The Money Magpie: I Can Help, Beat the Banks!: Take Bac, The Little Book of More Abu, A Woman's Little Instructio
Jasmine birtles facilitator and finance conference speaker
Jasmine Birtles (born 1962) is an internationally recognised finance expert, financial and business commentator, journalist, TV presenter and radio presenter, author and humourist. Her consumer website Moneymagpie focuses on making and saving money. She is a familiar voice on radio and television, making regular appearances on Good Morning Britain, BBC Breakfast, BBC News,This Morning, The Wright Stuff, Channel 4 News, Channel 5 News and Sky News. She has presented numerous TV programmes including Homes Under the Hammer, STV's Spend Spend Spend as well as First Time Buyers and Doctor Dosh for UKTV Style.
Contents
Broadcast media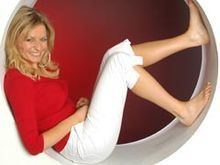 Birtles presented debt documentary The Insider for Channel 4. She is a regular financial commentator for This Morning, Good Morning Britain, BBC News, Channel 4 News, Channel 5 News and The Wright Stuff. She is also a frequent financial guest on radio programmes, including the BBC's You and Yours, Steve Wright in the Afternoon, Radio 2, Radio 5 Live and BBC local radio and commercial stations. She is currently appearing on BBC raw money alongside Dominic Littlewood. She has also fronted campaigns for the Department for Work and Pensions, appearing in educational YouTube videos, and the Personal Finance Education Group as part of their 2010 'My Money Week'.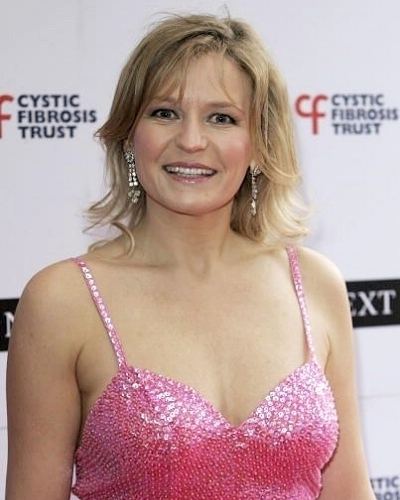 Birtles has recently launched her own Youtube channel in which she gives practical money making and money saving advice to people of all ages in a fun and exciting way.
Writing
Birtles has a monthly, four-page money column in Reader's Digest, a monthly column in Closer magazine, a monthly column in Prima Baby, a bi-monthly column in Metro First Moves Magazine and a column in Family Traveler Magazine She has written for The Independent, The Guardian, The Observer, The Daily Telegraph, The Sunday Times, The Times Travel pages, The Scotsman, The Herald, The Daily Express, The Daily Mirror, The Sun, The Christian Science Monitor, Croatian newspaper Nedjeljni Jutarnji, and other magazines, including The Spectator, Marie Claire, Red Magazine, Glamour, [www.allaboutyou.com/prima Prima Magazine], [www.shemag.com She Magazine], Essentials, and Goodtoknow.co.uk. In the 1990s she edited a free London glossy called IT Magazine.
Birtles is also the author of 38 books, a mix of humorous and financial titles, including the best seller A Little Book of Abuse (2000, Boxtree) and her latest publication Beat the Banks! (2010, Vermilion). Other titles include:
A Woman's Little Instruction Book (1995, Boxtree)
Do You Still Miss Your Ex-Husband? Yes But My Aim Is Improving. (1996, O'Mara)
A Parent's Little Instruction Book (1996, Boxtree)
1001 Knock Knock Jokes (1998, Robinson)
The Little Book of Excuses (2001, Boxtree)
A Girl's Best Friend Is Her Money (2002, Boxtree)
A Little Book of More Abuse (2002, Boxtree)
A Bit on the Side, 500 Ways to Boost your Income (2005, Piatkus)
Money Book: Control Your Money, Control Your Life (2006, Piatkus)
The Money Magpie (2009, Vermilion)
She has also written a number of ebooks including:
How to Pay Off Your Student Loans in "Time" (2012, Moneymagpie)
39 Ways to be Happy (2012, Moneymagpie)
Public speaking
As a public speaker Birtles hosts conferences for a wide variety of companies and organisations including BT, IBM, Ernst and Young, Barclays Stockbrokers, Sainsbury's, Egg, Worldpay and Abbey National. She is in wide demand as a keynote speaker, specialising in a humorous take on financial and business issues.
Her one-woman show – a humorous take on money management – which she launched at the Edinburgh Festival Fringe in 2005 is called "How to be Rich Without Really Trying". She has run money management courses within companies such as BBC Careerlink Plus, Zurich, Travel Counsellors, The British Dental Association and O2. She also gives entertaining and humorous after-dinner speeches on financial topics.
Birtles also runs half-day or full-day money management workshops within companies including BBC and O2.
Moneymagpie.com
Birtles says she founded Moneymagpie.com in 2007, "to be a fun, easy-to-follow guide to managing the money you have, making more of it and living a richer life all round". The company owning Moneymagpie.com, Moneymagpie Ltd, was registered on 5 September 2006.
Content
There are 2000 feature articles on the Moneymagpie website. These focus on ways to make extra money and ways to save money on bills and other expenses. 60,000 readers subscribe to the Moneymagpie weekly Newsletter.
Campaigns
Jasmine Birtles is fronting a campaign by the Department of Work and Pensions to encourage people to put money into retirement investments, particularly workplace pensions. She has written about it in The Sun and in Pensions Week.
She is a campaigner for more financial education in schools.
Birtles and the Moneymapie team have spoken out about the difficulties young people face in trying to get onto the property ladder and Birtles appeared on Channel 4 News to discuss the pros and cons of renting your home. Birtles appeared on Channel 4 News to discuss the pros and cons of renting your home.
Birtles has also fronted an information campaign by the student loans company in the changes of the way loans are administered.
Travel writing
Birtles is on the expert panel for The Sunday Times Travel Magazine, a columnist for Family Traveler and regularly writes about travel on Moneymagpie.com.
Background
Birtles went to Brighton and Hove High School. She won a scholarship to read English Literature at Christ's College, Cambridge where she was a member of Footlights and performed with Cambridge University Light Entertainment Society. After university she enjoyed a short stint as an actress and toured with a production of Don't Dress for Dinner. She still takes to the stage as a stand up comedian and once compered her own comedy club The Giggling Elk. She lives in London.
Jasmine birtles broadcast showreel
References
Jasmine Birtles Wikipedia
(Text) CC BY-SA