He was born in 1971, Dudley, West Midlands, England, to a Punjabi Indian father and a mother of Sioux descent. Mann formed his first band at the age of 15 with friend Adam Toussaint called The Glove Puppets, and personally funded a 7" vinyl single, sold through local record shops in 1987.

The Sandkings, another Wolverhampton band with a strong following, were keen to sign Mann as their vocalist, and he joined them in 1988. The Sandkings, named after a 1981 collection of sci-fi short stories by George R. R. Martin, released seven singles and an EP with Mann between 1988 and 1992 as well as an album. They were moderately successful, scoring three Top 10 hits in the UK indie single chart.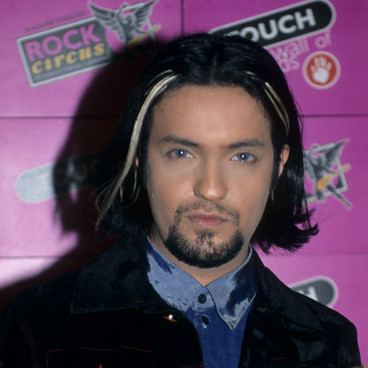 They were the opening act for Happy Mondays and The Stone Roses in the early 1990s, but Mann left the band in 1992 because of creative differences.
In 1993, a three-track demo from Mann's next project Babylon Zoo earned him a contract from Phonogram Records. In 1996 Levi's used "Spaceman", their first single, for a TV advert after hearing the song on a UK radio station. The single went straight to no. 1 on the UK Singles Chart on 21 January 1996 and achieved number one status in 21 countries. An album entitled The Boy with the X-Ray Eyes was produced at Mann's New Atlantis Productions music/artwork/video centre. It was released in 1996 and peaked at No. 6 in the album chart, though it did not match the success of "Spaceman". The following two singles both achieved top 20 status. Three years later, 1999, a follow up album was released entitled King Kong Groover. Its single "All the Money's Gone" reached the top 40. The album did not chart well, suffering from poor promotion from their record label, EMI, and from little press coverage.
In 1997, Mann made an appearance on Brass Eye, a UK television series of satirical spoof documentaries which aired on Channel 4, in the "Drugs" episode (in a non-drug-related credit sequence roll). Seemingly oblivious to the farcical nature of the questions he was asked (e.g. "You write the lyrics, who does the words?"), he proceeded to give pretentious answers and, after being asked if he was a genius, agreed with Chris Morris' assertion that he might have more genes than other people.
Mann also wrote the theme music for Channel 4's Speedway Grand Prix programme, screened on Saturday mornings throughout the speedway season (2000/01).
Mann co-owned a record company, Hub Records, and released three songs under the name of Mariachi Static in 2003. In 2004, Mann staged a competition in which he asked fans to sum up their lives in one word, which he would then write into the song lyrics of his new album. In 2005, he announced he would be issuing the new Babylon Zoo album, Cold Clockwork Doll, although this has yet to be released.
In 2008 Mann co-founded the Indomina Group, a vertically integrated independent studio, based in Los Angeles and the Dominican Republic, as well as Pinewood Indomina Studios in the Dominican Republic. Indomina, distributed 20 feature films including the Chinese blockbuster Flying Swords of Dragon Gate starring Jet Li; Leos Carax's critically acclaimed Holy Motors starring Eva Mendes; the break-out docu-thriller The Imposter; the comedy A Fantastic Fear of Everything starring Simon Pegg; Ice-T's performance movie Something From Nothing: The Art of Rap; the critically acclaimed epic adventure Detective Dee and The Mystery of the Phantom Flame; Sheldon Candis' LUV, starring Common; the music themed Filly Brown.
Mann produced two installments of the Cabin Fever film franchise – Cabin Fever: Patient Zero and Cabin Fever: Outbreak. Production of the live action Afro Samurai film with Samuel L. Jackson was announced in 2011, but Jas sold his ownership to the Vicini Group after a big investment from the IFC. Indomina shut its US office to relocate full operations to the Dominican Republic.
Mann is co-founder of film production and distribution company Virgin Produced India. Virgin Mobile and Virgin Atlantic have operated successfully in the Indian region for years. Now, a tie-up between the Hollywood production and distribution company Virgin Produced.