For her work, Salvador has won the Philippines Most Promising Female Star at GMMSF in 2014 for Be Careful With My Heart and has since garnered a FAMAS Award, three PMPC Awards (one for Best New Artist, two for acting) and holds three singles in OPM Top 10. Her self-titled debut album reached no. 1 nationwide shortly after release and attained platinum record status. She has also lent her voice to Disney for Hong Kong Disneyland and Disney in Concert.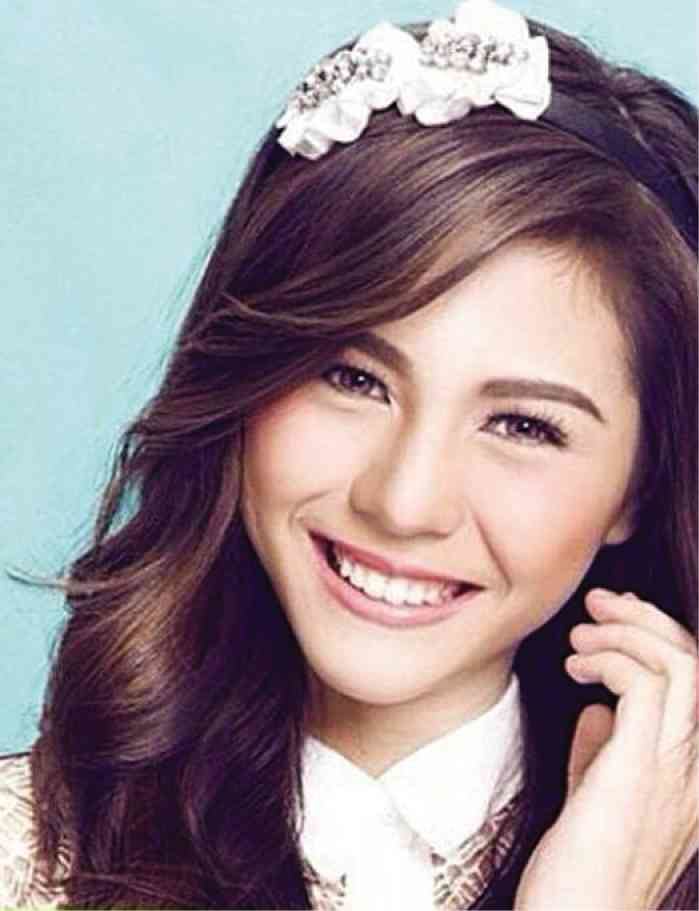 Salvador was born in Manila, Philippines. Her mother is Filipina actress-singer Jenine Desiderio, who was known for playing "Kim" in the musical Miss Saigon. Her father is singer-songwriter and Awit Award Best Folk-Pop Recording winner Juan Miguel "JM" Salvador, who was the lead singer of The Authority in the 80s with songs such as O Kay Sarap Ng Pag-ibig. Like her parents, she has interest in performing arts and started singing at a young age. She belongs to the famous Salvador showbiz clan (great granddaughter of Pedro Salvador, brother of basketball player Lou Salvador). She is the second cousin of actress Maja Salvador and Josh Aquino and the niece of action stars Phillip Salvador and Ross Rival. Her parents separated in 2002. She attended schooling at St. Paul College, Pasig.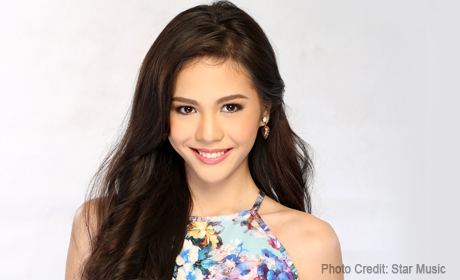 The actress was first scouted after guesting on Eat Bulaga. Directors Manny Valera and Johnny Manahan signed her a contract in 2004 as their talent, co-managed by Star Magic, when she was 6 years old. She since made small appearances in print ads and talent shows.
Salvador scored her breakthrough debut role in the hit teleserye Be Careful With My Heart (2012–2014) starring Jodi Sta. Maria and Richard Yap. She originally auditioned, honing the role of middle school daughter Nikki Grace Lim. Her character became known for her Taglish catchphrases.
Be Careful With My Heart became one of the most successful dramas of ABS-CBN and later aired in regions of Africa, around Asia, the Middle East, and South America with albums, concerts, and tours worldwide. Salvador bagged endorsement deals as the face of Palmolive hair care and Olay and awards such as the 27th PMPC Star Awards for Television for Best New Female Personality and the FAMAS Award for German Moreno Youth Achievement Award. On March 8, 2013, she was launched alongside co-star Jerome Ponce as a part of Star Magic Circle 2013. In July 2014, the actress signed a multi-picture deal contract with Regal Entertainment and Star Cinema. The last episode of Be Careful With My Heart aired November 28, 2014.
The same month, Salvador was nominated Best Appearance in a Music Video after playing the love interest in Enchong Dee's Chinito Problems which was released November 7, 2014 on Myx.
By January 2015, Janella was cast in her first main lead role in ABS-CBN's Oh My G! She portrayed Sophie, an orphan teenager who blames God for the loss of her loved ones, until G ("God", various actors) appears to her in different forms to enlighten the latter on the obstacles she is facing.
She subsequently starred in her film debut Haunted Mansion (2015) and was chosen to be a part of the Metro Manila Film Festival. It became one of the top grossers in 2015 Metro Manila Film Festival. For her performance in the film, she won the New Movie Actress of the Year in 2016 at the 32nd PMPC Star Awards for Movies. She was then cast in the musical drama Born For You which began airing the same year. In December 2016, Salvador reunited with Richard Yap in Mano Po 7: Tsinoy, the seventh installment in the Mano Po series.
On January 1, 2017, Salvador was chosen as the muse for Pinoy Boyband Superstar BoyBandPH's first single "Unli", where she appeared in their music video. She appeared in Topel Lee's suspense thriller Bloody Crayons released nationwide on July 12, 2017.
On September 12, 2017 Salvador renewed her Regal Entertainment contract with a three-picture deal under their studio. She is slated to topbill in My Fairy Tail Love Story this year, as well as another film directed by Gawad Urian-winning director Jason Paul Laxamana.
While promoting her various dramas on talk shows, she became known for her riffs and "indie-rock edge" vocals. She officially began her music career by participating in Himig Handog P-Pop Love Songs in September 2014, the highest-honor OPM songwriting and music video competition in the Philippines, and won 3rd place with her song Mahal Kita Pero. The singer teased her debut album in April 2015. On July 1, 2015, Star Music announced Salvador as their recording artist.
She then released her self-titled album in December in Spotify and iTunes, containing nine tracks which include "Ganyan Talaga", "Mahal Kita Pero" and her own versions of Sharon Cuneta's "Dear Heart" and Donna Cruz' "I Can" and "Kapag Tumibok ang Puso". The album reached no. 1 nationwide shortly after release and sold over 15,000 physical copies, reaching a platinum record status in the Philippines. Days later, Hong Kong Disneyland had chosen her to represent the Philippines in singing the theme park's 10th anniversary theme song titled, "Happily Ever After". It was added in her self-titled limited edition album the same month.
In January 2016, Salvador and co-star Marlo Mortel were chosen as interpreters of "Mananatili," one of the top 15 finalists in the 2016 Himig Handog P-Pop Love Songs, composed by Francis Louis Salazar.
Salvador collaborated with co-star Elmo Magalona on some songs for the Born for You (2016) official soundtrack, which reached #1 on iTunes Philippines. She and Magalona made a duet of the song "Alam Mo Ba" for Magalona's self-titled album, released in October 2016.
A month later after performing as lead cast in Disney in Concert: Tale as Old as Time, Salvador was handpicked to sing the theme song of Disney's Moana for the Philippine release of the movie on November 30, 2016. This was announced at a press conference for the Disney animation film in Singapore, where the actress met the voice of the lead character, as well as the other singers from Southeast Asia who made a version of the song in their respective native language.
Salvador's How Far I'll Go currently holds 26 million views, the highest YouTube viewership among all the re-stages in Asia. In May 2017, she held a digital concert with a setlist of her songs such as Dear Heart and Harana.
In March 2017, Salvador was the victim of a phishing scandal where she lost ₱100,000 from her bank account. The incident led to a full investigation by MBT to restitute conclusively-proven fraud.
Salvador supports animal rights and has donated to causes such as PAWS.