Johannes "Jan" Nortje (born 11 April 1975) is a South African professional kickboxer, mixed martial artist and undefeated pro boxer who has fought for Strikeforce, DREAM, K-1, Inoki Genome Federation, PRIDE Fighting Championship and New Japan Pro Wrestling.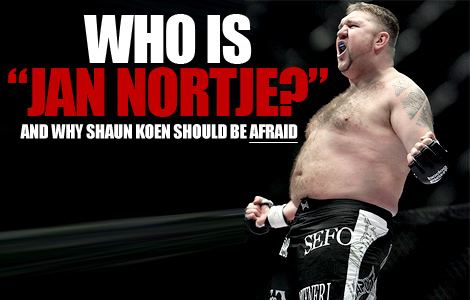 He has fought the likes of Jérôme Le Banner, Gary Goodridge, and K-1 Champions Mirko Cro Cop, Ernesto Hoost, Peter Aerts and Semmy Schilt. His last MMA fight was a loss against Rameau Thierry Sokoudjou at DREAM.9.
He lost to Lechi Kurbanov by way of an extension round split decision on 29 June 2013 in Grozny, Chechnya.
Former South African Kickboxing Superheavyweight Champion
Former All-African Heavyweight Champion
K-1 2007 World Grandprix in Hawaii Semi Finalist