Full Name

Francis Jameson Parker Jr.

Children

Christian Buchanan Parker, Katherine Parker, Amye Parker, Jamie Jr. Parker

Movies and TV shows




Similar People
Interview with Jameson Parker
Francis Jameson Parker Jr. (born November 18, 1947) is an American actor, best known for his role of A.J. Simon on the 1980s television series Simon & Simon.
Contents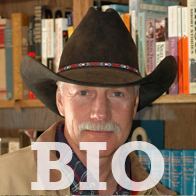 Jameson parker in spy 1989
Early life and education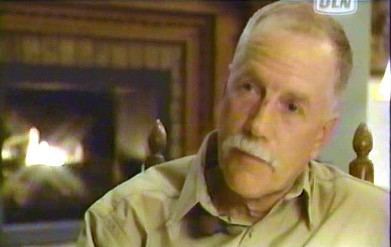 Jameson Parker, Jr. was born in Baltimore, Maryland, on November 18, 1947. He was the son of Jameson and Sydney Buchanan (née Sullivan) Parker. His father had been general legal counsel for the Parker Family steel mill, an investment analyst, and government attorney (working first with the Maryland Public Expenditure Council and later with the United States Naval Reserve). In 1947, he was in private practice, but about to embark on a career as a diplomat with the United States Department of State.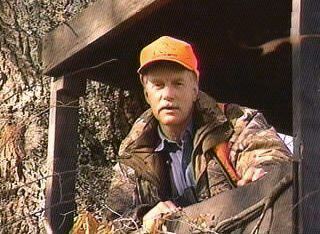 His mother was the daughter of Mark Sullivan, Sr., a former editor of Collier's and later columnist with the New York Herald Tribune newspaper. She was a short story author (under a pen name), and a reporter for The Washington Post. His parents eloped on June 8, 1933, and were married in Rockville, Maryland.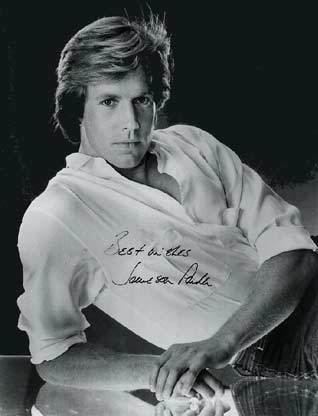 Jameson Parker Sr. died in 1972. His widow married her husband's Harvard Law School friend, Lewis Metcalfe Walling, a former New Deal labor attorney, in 1974.
Jameson Jr. attended St. Albans School, Washington, D.C., and a Swiss prep school. He studied drama at Beloit College.
Acting career
At Beloit College, he acted in student theater productions, and, while living in Washington, D.C., he landed a job with a production of The Great White Hope at the Arena Stage and then acted in theatrical productions of Caligula and Indians. After completing his degree at Beloit College in 1971, he performed in dinner theater and summer stock in the Washington, D.C., area.
In 1972, he moved to New York City, where he secured several television commercials and appeared in off-Broadway plays. He was cast as Dale Robinson in the daytime drama Somerset and created the role of Brad Vernon on One Life to Live. During this period, Parker guest-starred on the ABC series Family and Hart to Hart.
Parker made his motion picture debut in The Bell Jar (1979) and starred in A Small Circle of Friends (1980), in which he played one of three radical college students during the 1960s. The United Artists film received a limited theatrical release and grossed under $1 million. Another film from early in his acting career was the controversial White Dog (1982).
In addition, he played the leads in several CBS television movies: Women at West Point (1979), Anatomy of a Seduction (1979), The Gathering II (1979), The Promise of Love (1980), Callie and Son (1981), and A Caribbean Mystery (1983).
He became well-known by co-starring in Simon & Simon from 1981 to 1989. Thanks to the hit show's popularity, in 1985, Beloit awarded him its Distinguished Service Citation. With his Simon & Simon co-star Gerald McRaney he appeared in the theatrical movie Jackals, which Parker co-produced. After completing this movie, he returned to Beloit College to star in a live summer stock theatrical production as Brick in Cat on a Hot Tin Roof. In 1987, starred alongside Donald Pleasence and Alice Cooper in John Carpenter's horror movie Prince of Darkness.
Parker guest-starred on the ABC Walker, Texas Ranger as a corrupt Police Sergeant. He appeared in the television movies Who is Julia? (1986), Dead Before Dawn (1993), and Violation of Trust (1991). He appeared on the sitcom Major Dad with his Simon & Simon co-star Gerald McRaney.
Parker's last known acting work in the business was in 2003-2004, after a four year hiatus, when he appeared in four episodes of JAG. Although he did voice over work as the narrator for the documentary "Endangered Species: California Fish and Game Wardens" in 2009, he seems to have effectively retired from acting without an official announcement. He now makes his living as a writer for a variety of hard-copy and on-line magazines and is the author of the critically acclaimed memoir, An Accidental Cowboy.
Writing career
Parker has written five books:
Parker, Jameson (2003). An Accidental Cowboy. ebook. ISBN 9780984981236.

recounts his life after Simon & Simon
Parker, Jameson (2003). To Absent Friends: A Collection of Stories of the Dogs We Miss. Minocqua, WI: Willow Creek Press. ISBN 9781572237063.
Parker, Jameson (2012). American Riff. ebook. ISBN 9780984981298.
Parker, Jameson (2012). The Horseman at Midnight. ebook. ISBN 9780984981267.
Parker, Jameson (2016). Dancing with the Dead. BearManor Media. ISBN 9781593939946.
Personal life
Parker has often said that he was not the typical "Hollywood type," and that he is very much a homebody.
In fall 1992, Parker was shot in the left arm pit and right arm by a neighbor near his home after a verbal altercation where Parker was defending his wife's honor after she and the shooter argued earlier in the day. He made a full recovery, and the neighbor was convicted of attempted murder and sentenced to nine years in prison.
Parker has been married three times. On July 19, 1969, he married Anne Taylor Davis in Fairfax County, Virginia, with whom he has one daughter. The two divorced on August 7, 1975 in Alexandria, Virginia. In 1976 Parker married Bonnie Dottley in New York City; the couple had three children. They divorced in 1992. Later that same year, Parker married Darleen Carr.
Filmography
Actor
2003
JAG (TV Series)
as
CIA Deputy Director Harrison Kershaw
- Hail & Farewell: Part 2 (2004) - CIA Deputy Director Harrison Kershaw
- Persian Gulf (2004) - CIA Deputy Director Harrison Kershaw
- Shifting Sands (2003) - CIA Deputy Director Harrison Kershaw
- Pas de Deux (2003) - CIA Deputy Director Harrison Kershaw
1998
The Secret of NIMH 2: Timmy to the Rescue (Video)
as
Troy (voice, as Jamison Parker)
1997
Promised Land (TV Series)
as
Dr. Smith
- Take Back the Night (1997) - Dr. Smith
1997
Something Borrowed, Something Blue (TV Movie)
as
Richard Ives
1996
Walker, Texas Ranger (TV Series)
as
Sergeant Bob Horne
- The Brotherhood (1996) - Sergeant Bob Horne
1996
Dead Man's Island (TV Movie)
as
Lyle Stedman
1996
Have You Seen My Son (TV Movie)
as
Mike Pritcher
1995
ABC Afterschool Specials (TV Series)
as
John Atkins
- Long Road Home (1995) - John Atkins
1995
Simon & Simon: In Trouble Again (TV Movie)
as
AJ Simon
1994
Burke's Law (TV Series)
as
Ben Hutchins
- Who Killed Nick Hazard? (1994) - Ben Hutchins
1992
The Legend of Prince Valiant (TV Series)
as
Sir Kay
- The Gathering Storm (1993) - Sir Kay (voice)
- The Treaty (1993) - Sir Kay (voice)
- The Black Rose (1992) - Sir Kay (voice)
- The Battle of Greystone (1992) - Sir Kay (voice)
- The Waif (1992) - Sir Kay (voice)
1993
Dead Before Dawn (TV Movie)
as
Robert Edelman
1991
Pros and Cons (TV Series)
as
Jace Novak
- May the Best Man Win (1991) - Jace Novak
1991
Curse of the Crystal Eye
as
Luke Ward
1991
Murder, She Wrote (TV Series)
as
Dane Kenderson / Gordon Forbes
- Terminal Connection (1991) - Dane Kenderson
- The Skinny According to Nick Cullhane (1991) - Gordon Forbes
1991
She Says She's Innocent (TV Movie)
as
Eric Reilly
1991
Waiting for the Wind (TV Movie)
as
David
1991
Major Dad (TV Series)
as
Evan Charters
- Polly's Choice (1991) - Evan Charters
1989
Spy (TV Movie)
as
Frank Harvey
1981
Simon & Simon (TV Series)
as
A.J. Simon / Jack Simon
- Simon Says 'Good-Bye' (1989) - A.J. Simon
- Photo Finished (1989) - A.J. Simon
- First, Let's Kill All the Lawyers (1988) - A.J. Simon
- Play It Again, Simon (1988) - A.J. Simon
- The Richer They Are the Harder They Fall (1988) - A.J. Simon
- Cloak of Danger (1988) - A.J. Simon
- Simon & Simon Jr. (1988) - A.J. Simon
- Love Song of Abigail Marsh (1988) - A.J. Simon
- Ain't Gonna Get It from Me, Jack (1988) - A.J. Simon
- The Merry Adventures of Robert Hood (1988) - A.J. Simon
- Zen and the Art of the Split-Finger Fastball (1988) - A.J. Simon
- Simon & Simon and Associates (1988) - A.J. Simon
- Beauty and Deceased (1988) - A.J. Simon
- May the Road Rise Up (1988) - A.J. Simon
- Something Special (1988) - A.J. Simon
- Sudden Storm (1988) - A.J. Simon
- Little Boy Dead (1988) - A.J. Simon
- Ties That Bind (1988) - A.J. Simon
- A Firm Grasp of Reality (1988) - A.J. Simon
- Baja, Humbug (1988) - A.J. Simon
- Bad Betty (1988) - A.J. Simon
- Nuevo Salvador (1988) - A.J. Simon
- Tale of the Tiger (1988) - A.J. Simon
- Forever Hold Your Piece (1988) - A.J. Simon
- Second Swell (1988) - A.J. Simon
- Shadows (1988) - A.J. Simon
- You, Too, Can Be a Detective (1987) - A.J. Simon
- Desperately Seeking Dacody (1987) - A.J. Simon
- New Cop in Town (1987) - A.J. Simon
- Walking Point (1987) - A.J. Simon
- Lost Lady (1987) - A.J. Simon
- I Thought the War Was Over (1987) - A.J. Simon
- Second-Story Simons (1987) - A.J. Simon
- Ancient Echoes (1987) - A.J. Simon
- Tanner, P.I. for Hire (1987) - A.J. Simon
- Judgement Call (1987) - A.J. Simon
- Opposites Attack (1987) - A.J. Simon
- For Old Crime's Sake (1987) - A.J. Simon
- Deep Water Death (1987) - A.J. Simon
- Tonsillitis (1986) - A.J. Simon
- Just Because I'm Paranoid- (1986) - A.J. Simon
- Mrs. Simon & Mrs. Simon (1986) - A.J. Simon
- The Case of Don Diablo (1986) - A.J. Simon
- Like Father, Like Son (1986) - A.J. Simon
- The Rookie (1986) - A.J. Simon
- The Last Big Break (1986) - A.J. Simon
- Treasure (1986) - A.J. Simon
- The Cop Who Came to Dinner (1986) - A.J. Simon
- Still Phil After All These Years (1986) - A.J. Simon
- A.W.O.L. (1986) - A.J. Simon
- Competition: Who Needs It? (1986) - A.J. Simon
- The Apple Doesn't Fall Far from the Tree (1986) - A.J. Simon
- The Last Harangue (1986) - A.J. Simon
- Act Five (1986) - A.J. Simon
- D-I-V-O-R-C-E (1986) - A.J. Simon
- Eye of the Beholder (1986) - A.J. Simon
- Full Moon Blues (1986) - A.J. Simon
- For the People (1986) - A.J. Simon
- A Significant Obsession (1986) - A.J. Simon
- Family Forecast (1986) - A.J. Simon
- Mobile Home of the Brave (1986) - A.J. Simon
- Something for Sarah (1986) - A.J. Simon
- The Blue Chip Stomp (1986) - A.J. Simon
- Sunrise at Camp Apollo (1986) - A.J. Simon
- Facets (1985) - A.J. Simon
- Walk a Mile in My Hat (1985) - A.J. Simon
- Quint Is Out (1985) - A.J. Simon
- Down-Home Country Blues (1985) - A.J. Simon
- Reunion at Alcatraz (1985) - A.J. Simon
- Have You Hugged Your Private Detective Today? (1985) - A.J. Simon
- The Skull of Nostradamus (1985) - A.J. Simon
- The Enchilada Express (1985) - A.J. Simon
- The Third Eye (1985) - A.J. Simon
- Burden of the Beast (1985) - A.J. Simon
- Love and/or Marriage (1985) - A.J. Simon
- Out-of-Town Brown (1985) - A.J. Simon
- Marlowe, Come Home (1985) - A.J. Simon
- Mummy Talks (1985) - A.J. Simon
- The Mickey Mouse Mob (1985) - A.J. Simon
- Slither (1985) - A.J. Simon
- Simon Without Simon: Part 2 (1985) - A.J. Simon
- Simon Without Simon: Part 1 (1985) - A.J. Simon
- Enter the Jaguar (1985) - A.J. Simon
- Almost Foolproof (1985) - A.J. Simon
- Yes, Virginia, There Is a Liberace (1984) - A.J. Simon
- Revolution #9-1/2 (1984) - A.J. Simon
- Deep Cover (1984) - A.J. Simon
- Our Fair City (1984) - A.J. Simon
- Almost Completely Out of Circulation (1984) - A.J. Simon
- Break a Leg, Darling (1984) - A.J. Simon
- Who Killed the Sixties? (1984) - A.J. Simon
- What Goes Around Comes Around (1984) - A.J. Simon
- Manna from Heaven (1984) - A.J. Simon
- The Dark Side of the Street (1984) - A.J. Simon
- A Little Wine with Murder? (1984) - A.J. Simon
- C'est Simon: Part 2 (1984) - A.J. Simon
- C'est Simon: Part 1 (1984) - A.J. Simon / Jack Simon
- The Disappearance of Harry the Hat (1984) - A.J. Simon
- Corpus Delecti (1984) - A.J. Simon
- The Dillinger Print (1984) - A.J. Simon
- Harm's Way (1984) - A.J. Simon
- Under the Knife (1984) - A.J. Simon
- Double Play (1984) - A.J. Simon
- The Wrong Stuff (1984) - A.J. Simon
- Heels and Toes (1984) - A.J. Simon
- Bloodlines (1984) - A.J. Simon
- Dear Lovesick (1984) - A.J. Simon
- John Doe (1984) - A.J. Simon
- All Your Favorite Games (1983) - A.J. Simon
- Bon Voyage, Alonso (1983) - A.J. Simon
- Betty Grable Flies Again (1983) - A.J. Simon
- Too Much of a Good Thing (1983) - A.J. Simon
- The Bare Facts (1983) - A.J. Simon
- Caught Between the Devil and the Deep Blue Sea (1983) - A.J. Simon
- Shadow of Sam Penny (1983) - A.J. Simon
- Fly the Alibi Skies (1983) - A.J. Simon
- Bail Out (1983) - A.J. Simon
- I Heard It Was Murder (1983) - A.J. Simon
- D.J., D.O.A. (1983) - A.J. Simon
- Grand Illusion (1983) - A.J. Simon
- The Skeleton Who Came Out of the Closet (1983) - A.J. Simon
- Red Dog Blues (1983) - A.J. Simon
- Room 3502 (1983) - A.J. Simon
- The Secret of the Chrome Eagle (1983) - A.J. Simon
- What's in a Gnome? (1983) - A.J. Simon
- The List (1983) - A.J. Simon
- Design for Killing (1983) - A.J. Simon
- It's Only a Game (1983) - A.J. Simon
- The Club Murder Vacation (1983) - A.J. Simon
- Pirate's Key: Part 2 (1983) - A.J. Simon
- Pirate's Key: Part 1 (1983) - A.J. Simon
- Psyched Out (1983) - A.J. Simon
- Murder Between the Lines (1983) - A.J. Simon
- Thin Air (1982) - A.J. Simon
- Fowl Play (1982) - A.J. Simon
- The Last Time I Saw Michael (1982) - A.J. Simon
- Sometimes Dreams Come True (1982) - A.J. Simon
- Rough Rider Rides Again (1982) - A.J. Simon
- The Ten Thousand Dollar Deductible (1982) - A.J. Simon
- Art for Arthur's Sake (1982) - A.J. Simon
- Guessing Game (1982) - A.J. Simon
- Mike & Pat (1982) - A.J. Simon
- Emeralds Are Not a Girl's Best Friend (1982) - A.J. Simon
- Tanks for the Memories (1982) - A.J. Simon
- Matchmaker (1982) - A.J. Simon
- Double Entry (1982) - A.J. Simon
- Earth to Stacey (1982) - A.J. Simon
- The Uncivil Servant (1982) - A.J. Simon
- Ashes to Ashes, and None Too Soon (1982) - A.J. Simon
- The Hottest Ticket in Town (1982) - A.J. Simon
- The Dead Letter File (1982) - A.J. Simon
- The Least Dangerous Game (1981) - A.J. Simon
- A Recipe for Disaster (1981) - A.J. Simon
- Trapdoors (1981) - A.J. Simon
- Love, Christy (1981) - A.J. Simon
- Details at Eleven (1981) - A.J. Simon
1987
Prince of Darkness
as
Brian Marsh
1986
Who Is Julia? (TV Movie)
as
Don North
1983
Whiz Kids (TV Series)
as
A.J. Simon
- Deadly Access (1983) - A.J. Simon
1983
A Caribbean Mystery
as
Tim Kendall
1982
Magnum, P.I. (TV Series)
as
A.J. Simon
- Ki'is Don't Lie (1982) - A.J. Simon
1982
White Dog
as
Roland Grale
1982
Bret Maverick (TV Series)
as
Whitney Delaworth III
- Faith, Hope and Clarity: Part 2 (1982) - Whitney Delaworth III
- Faith, Hope and Clarity: Part 1 (1982) - Whitney Delaworth III
1981
Callie & Son (TV Movie)
as
Randy Bordeaux
1980
The Promise of Love (TV Movie)
as
Sam Daniels
1980
A Small Circle of Friends
as
Nick Baxter
1980
Hart to Hart (TV Series)
as
Whitney Rogers
- A Question of Innocence (1980) - Whitney Rogers
1980
Family (TV Series)
as
Jack
- Jack of Hearts (1980) - Jack
1979
The Gathering, Part II (TV Movie)
as
Bud
1979
Anatomy of a Seduction (TV Movie)
as
Ed Taggert
1979
The Bell Jar
as
Buddy Willard
1979
Women at West Point (TV Movie)
as
J.J. Palfrey
1978
The Immigrants (TV Movie)
1976
One Life to Live (TV Series)
as
Brad Vernon #1
- A day after the birth of Joe & Vikki's new baby (1976) - Brad Vernon #1
1977
Harold Robbins' 79 Park Avenue (TV Mini Series)
- Part 3 (1977)
- Part 2 (1977)
- Part 1 (1977)
1976
Somerset (TV Series)
as
Dale Robinson
- Episode dated 31 December 1976 (1976) - Dale Robinson
- Another World: Somerset (1976) - Dale Robinson
Producer
1995
Simon & Simon: In Trouble Again (TV Movie) (executive producer)
Soundtrack
1988
Simon & Simon (TV Series) (performer - 1 episode)
- Beauty and Deceased (1988) - (performer: "My Way" (Comme d'Habitude))
Thanks
2012
The Greatest Event in Television History (TV Series) (special thanks)
Self
2009
Endangered Species: California Fish and Game Wardens (Documentary)
as
Narrator (voice)
1991
An Evening at the Improv (TV Series)
as
Self - Host
- Episode #8.15 (1991) - Self - Host
1987
Jerry Lewis MDA Labor Day Telethon (TV Series)
as
Self
- The 1987 Jerry Lewis MDA Labor Day Telethon (1987) - Self
1987
The Morning Program (TV Series)
as
Self
- Episode dated 18 May 1987 (1987) - Self
1987
The 13th Annual People's Choice Awards (TV Special)
as
Self - Presenter
1986
An American Portrait (TV Series documentary)
as
Self - Host
- Ernest Coulter (1986) - Self - Host
1985
Night of 100 Stars II (TV Special)
as
Self
1984
The 10th Annual People's Choice Awards (TV Special)
as
Self - Presenter
1983
The 35th Annual Primetime Emmy Awards (TV Special)
as
Self - Presenter
1983
The 9th Annual People's Choice Awards (TV Special)
as
Self - Presenter
1982
Battle of the Network Stars XIII (TV Special)
as
Self - CBS Team
1981
Sam Fuller: Writings with a Camera (Documentary short)
as
Self
Archive Footage
2012
The Greatest Event in Television History (TV Series)
as
A.J. Simon
- Simon & Simon (2012) - A.J. Simon
2008
Nudes in the News (TV Series)
as
A.J. Simon
- Show #187 (2008) - A.J. Simon
References
Jameson Parker Wikipedia
(Text) CC BY-SA