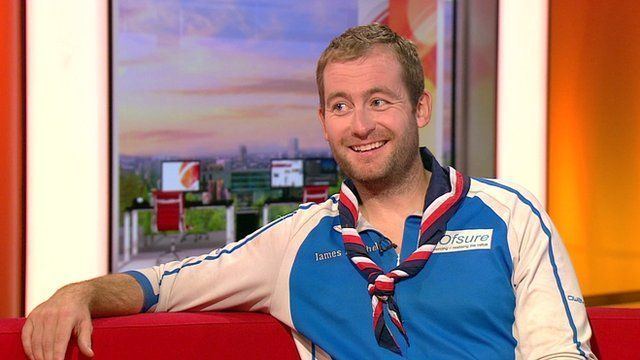 James Ketchell (born 11 January 1982), commonly known as 'Captain Ketch', is a British adventurer and Scouting Ambassador. He recently completed what the media dubbed the 'Ultimate Global Triathlon'. Having made numerous television appearances. discussing his achievements and recently completing his first book, Ketchell is also currently pursuing a career as a writer, television presenter and documentary journalist.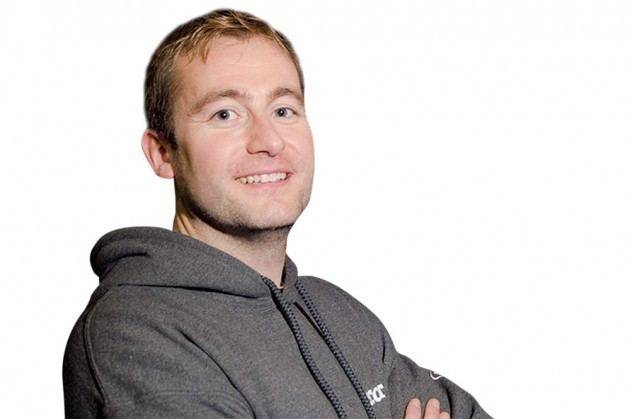 Ketchell was born in Basingstoke and educated at The Costello School formerly known as Harriet Costello Secondary School. Ketchell's first job was a trainee green keeper at Dummer Golf Club in North Hampshire, he eventually moved into the health and fitness industry some years later.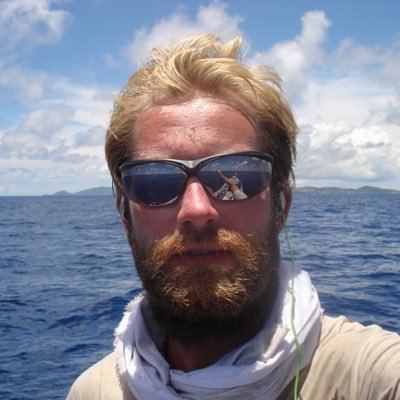 On 1 February 2014, Ketchell became the first and only person to have rowed across the Atlantic Ocean, successfully summited Mount Everest and cycled 18,000 miles around the world.
Seven years prior to this, he was recovering from a serious motorcycle accident that left him with a broken leg as well as a severely broken and dislocated ankle. The prognosis was that he was likely to suffer a permanent walking impairment and would certainly not be able to continue the active physical lifestyle he had enjoyed up to that point.
Whilst recovering from the accident that left him temporarily unable to walk, Ketchell decided to respond to this crippling situation the only way he knew how, and with dogged determination, set about physical tasks that most of us can only imagine experiencing.
In 2010, Ketchell rowed single-handed across the Atlantic Ocean in 110 days, four hours and four minutes from La Gomera to Antigua.
In 2011, on the 16th May, Ketchell reached the summit of Mount Everest. Upon his descent he succumbed to pneumonia and spent a week in hospital after arriving back into the UK.
In 2013, on the 30th June, Ketchell departed Greenwich Park and embarked on an 18,000 mile unsupported global cycle, through 20 countries and cycling on average 100 miles a day.
Ketchell attempted to row 3,600 miles across the Indian Ocean from Geraldton to Mauritius in 2015 with fellow Scouting Ambassador, Ashley Wilson. Their aim was to raise awareness of epilepsy among young people as well as supporting other charities (including Young Epilepsy and The Scouts.)
The expedition ended 200 miles off the coast of Western Australia when Ketchell's rowing partner sustained a serious head injury during a storm and needed to be rescued. A 100,000 ton crude oil tanker called the Dubai Charm came to their rescue.
Ketchell has been an accomplished speaker for many years and continues to lecture on his experiences around the world. To date he has given keynote speeches to many Fortune 500 companies including, Cisco, Mattel, Tata Group, Avnet and one of the world's leading military leadership establishments, Royal Military Academy Sandhurst.
Ketchell is an ambassador for children's charity, Over The Wall. Climbing Everest, cycling around the world and attempting to row across the Indian Ocean for good causes. In summer 2016 Ketchell plans to row solo and unsupported around Great Britain in support of Over The Wall.
Ketchell has received extensive coverage in the national and local media for his various challenges. The national press follows his adventures and he has featured in numerous articles in The Telegraph, The Times and The Guardian. He has also writes his own blog and has appeared in many magazines including Mens Health and Sidetracked magazine