James Hunter Ashby is an Australian political advisor and former radio presenter, best known for the "Ashbygate" political scandal involving the former Speaker of the House, Peter Slipper. He is currently the chief of staff for Pauline Hanson, the leader of Pauline Hanson's One Nation political party.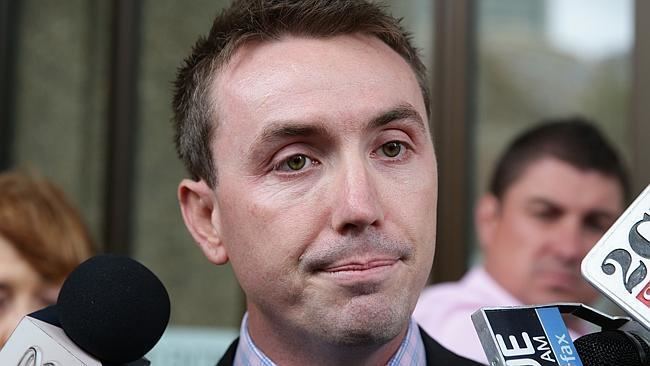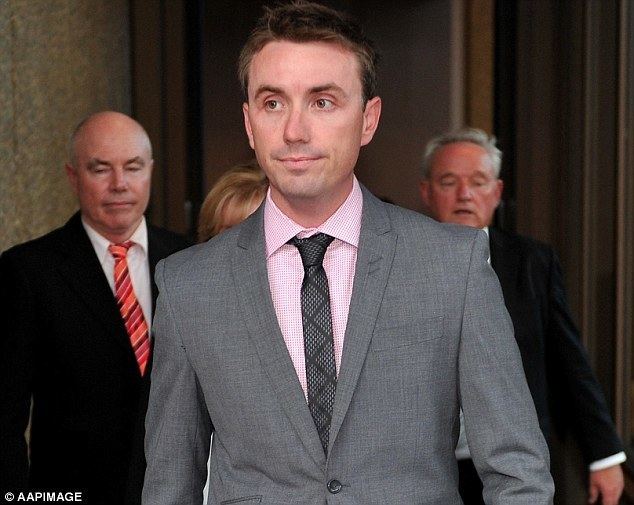 Prior to being involved in politics, Ashby was a radio presenter, working for commercial radio stations in Roma, Gympie, Sunshine Coast, Rockhampton, Newcastle and Townsville.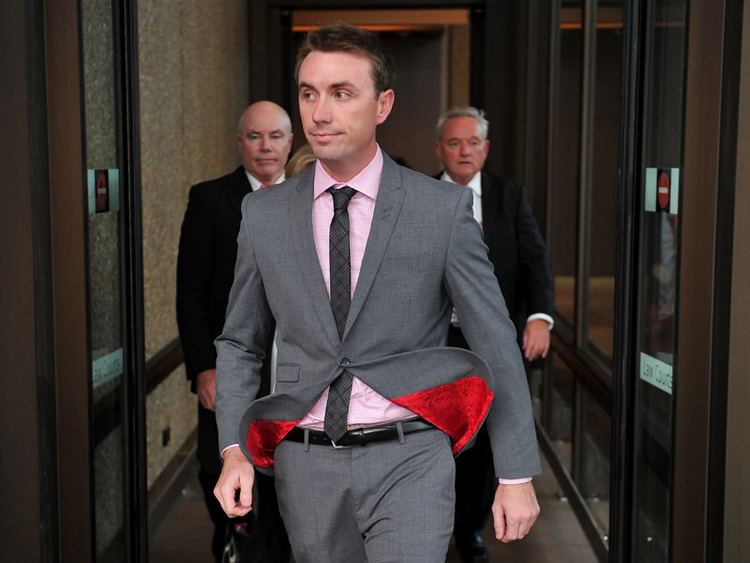 He began his career at a community station at Buderim on the Sunshine Coast, before moving to commercial radio. Ashby worked at a commercial radio station in Roma before quitting after six weeks due to the hot weather. He then worked in Gympie and on the Sunshine Coast before moving to Rockhampton.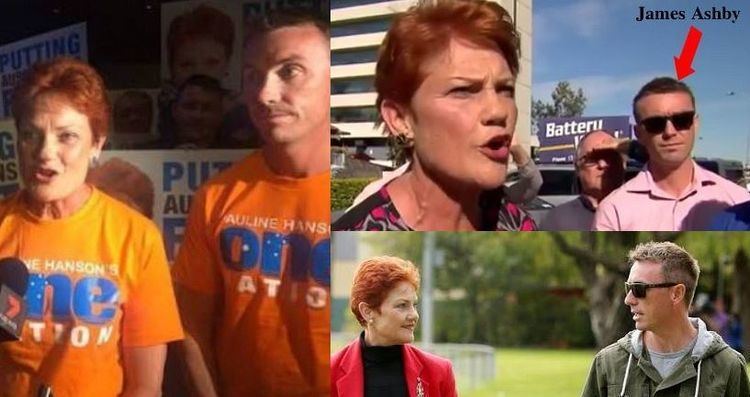 During 1999 and 2000, he co-hosted the breakfast program on local AM radio station 4RO. In April 2000, Ashby's co-host Olivia Scott became embroiled in controversy when she read a mock apology to the Stolen Generations on air, which was sent in by a listener. Scott was suspended and the station was found to have breached its licence conditions as the content racially vilified Aboriginal Australians. Scott was suspended during the investigation by the Australian Broadcasting Authority and when she was reinstated, she was required to read an on-air apology. Ashby has said that watching Scott endure the media attention associated with the controversy without being able to help her was the lowest point of his radio career.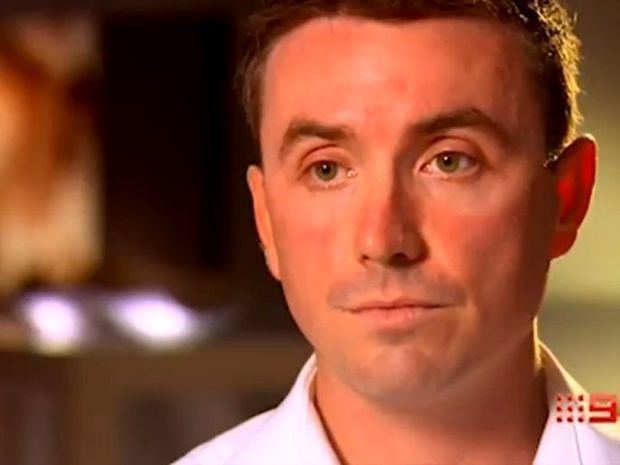 While he was in Rockhampton, RG Capital, the owners of 4RO were issued with a new FM licence enabling the company to establish a Sea FM station for the area to provide listeners with an FM alternative to 4RO. Ashby was tasked with helping set up the station, and became the new station's first announcer in October 2000, co-hosting the breakfast show with Joanne Spargo. He remained with Sea FM in Rockhampton until October 2001 when he was dismissed by station management. Reasons for his departure remain unclear but local media reported at the time that Ashby was considering taking legal action against the station following his dismissal. Ashby has since admitted he left Sea FM on bad terms, and was told that he would never work in radio again.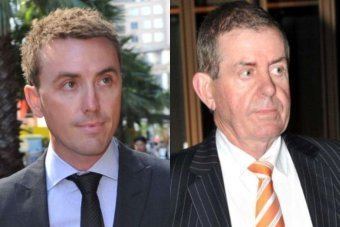 After leaving Rockhampton, he worked at Triple M in Brisbane for six months before moving to Newcastle where he was a drive announcer on NXFM. In October 2002, Ashby resigned from NXFM after he was charged with verbally harassing another radio presenter at rival station, NEW FM. It was alleged that Ashby made four offensive phone calls. Ashby said he received a $2060 fine and a three-year good behaviour bond as punishment.
He moved to North Queensland in January 2004, he continued his radio work, beginning work for DMG Regional Radio, doing various on air shifts at Townsville radio stations 4TO FM and Hot FM.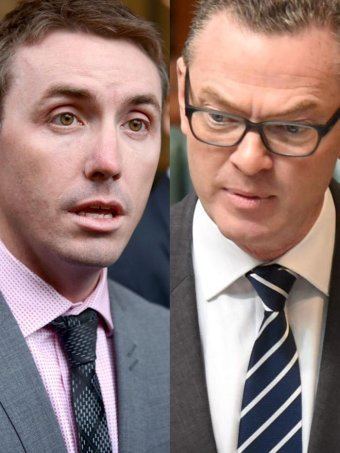 Before becoming media advisor for Peter Slipper, Ashby was employed as marketing manager for Gowinta Farms on the Sunshine Coast. In May 2011, Ashby appeared in media coverage, after an attempted poisoning of the crops on the farm, after poison was discovered in a water tank.
James Ashby rose to prominence when he made allegations that he was sexually harassed by Federal MP, Peter Slipper. In 2012, Ashby alleged that while working as Peter Slipper's media advisor, he was the victim of sexual harassment which consisted of unwanted sexual advances, hundreds of suggestive text messages and a request to shower with the door open in a Canberra unit.
In December 2012, the Federal Court dismissed the allegations. However, in February 2014, Ashby won an appeal against the decision to dismiss the case. Then, in June 2014, Ashby decided to drop the lawsuit entirely less than two weeks before it was due to commence. At the time, Peter Slipper said he viewed Ashby's decision to withdraw the opportunity to have the allegations tested in court, as being vindicated against any wrongdoing. Several months later, Ashby said in a television interview that he had been promised a job and legal funding by Slipper's former party colleague, Christopher Pyne, after telling him of the sexual harassment.
In 2015, the Australian Federal Police raided the home of James Ashby, and the home of Ashby's parents, during an investigation into allegations that former Federal MP Mal Brough illegally obtained copies of diaries belonging to Peter Slipper, ahead of James Ashby's sexual harassment case. The search warrants also related to any material associating Federal MP's Christopher Pyne and Wyatt Roy, who were both suspected of offering James Ashby inducements to complain about Peter Slipper. Following the raids, James Ashby agreed to be formally interviewed by police about the allegations of copying diaries belonging to Peter Slipper. After the scandal, Ashby retreated to Yeppoon, where he worked as a signwriter and pilot.
When details of James Ashby's sexual harassment allegations first became known in 2012, ABC Television's current affairs program 7.30 aired allegations that Ashby had been involved in a relationship with a fifteen year old boy in Townsville, Queensland. 7.30 reported that the young man, prompted by media coverage of Ashby's allegations, sent an email to Peter Slipper detailing the relationship he had with Ashby. 7.30 also aired contents of a Facebook message that Ashby allegedly sent back to the young man previously, just prior to commencing his role as media advisor. 7.30 reported that Peter Slipper had encouraged the young man to go to the police, but a few weeks later, Slipper himself wrote to Queensland Police Commissioner Bob Atkinson about the allegations, and forwarded on the email and the Facebook message. In a statement, the Queensland Police Service said they were in the process of determining whether any person was wanting to make an official complaint and whether there was enough evidence for prosecution.
When his claims drew criticism from politicians, Ashby lodged a complaint with the Australian Human Rights Commission. His lawyers complained in May 2012 that Senator Bob Carr had tweeted that their client "seems more rehearsed than a kabuki actor", and that Senator Barnaby Joyce told media he was "only slightly less dodgy than Slipper".
In 2015, James Ashby became involved in Pauline Hanson's One Nation political party as media advisor. As Ashby holds a pilot's licence, he also spends time flying Hanson to and from political events and commitments around the country.
In November 2016, the chief of staff for Senator Rod Culleton said Ashby threw a phone at her after an argument. Hanson said it was an underarm throw and that the incident had been blown out of proportion. (In a similar incident years before, Ashby was alleged to have thrown a newspaper reporter's phone.) Also in November, Ashby told journalists not to ask off-topic questions at a press conference held by Senator Malcolm Roberts. Former One Nation treasurer, Ian Nelson, has accused Ashby of directing One Nation candidates to use Ashby's printing business for getting campaign materials printed, saying that candidates feared becoming disendorsed if they did not use Ashby's press and that Ashby's rates were "more than the going rate". Following Shan Ju Lin's dis-endorsement from PHON, Lin accused Ashby of deciding on Hanson's behalf that Lin should be dis-endorsed.