Covid-19
James Alison





Michael Alison






University of Oxford, Blackfriars, Oxford




The joy of being wrong, Faith Beyond Resentment, On Being Liked, Knowing Jesus, Raising Abel




Rene Girard, James Allison, John L Bell
James Alison (born 1959) is a Roman Catholic theologian and priest. He is noted for his application of René Girard's anthropological theory to Christian systematic theology and for his work on LGBT issues. He identifies as gay.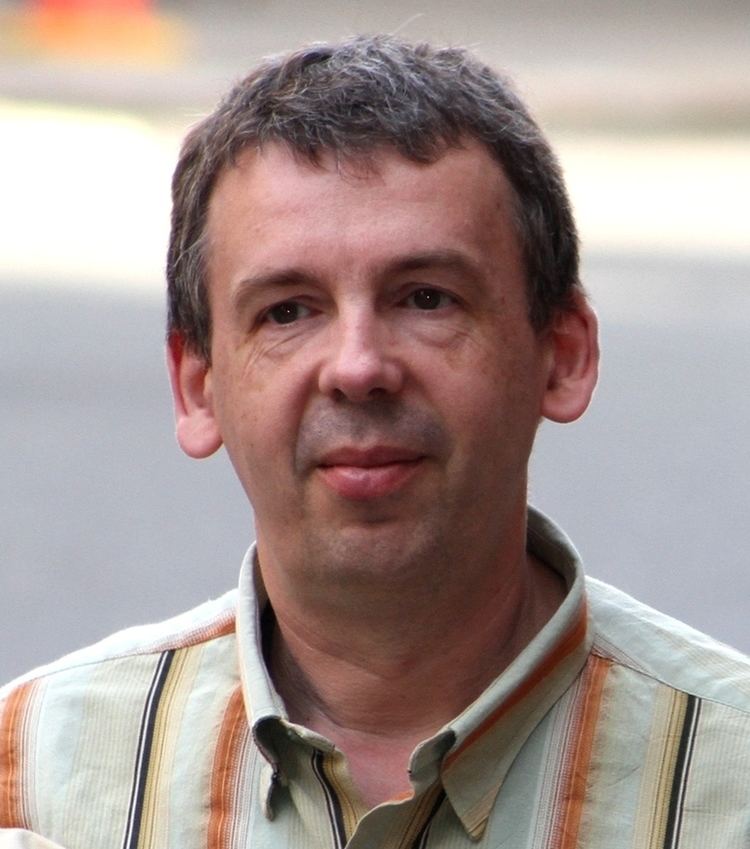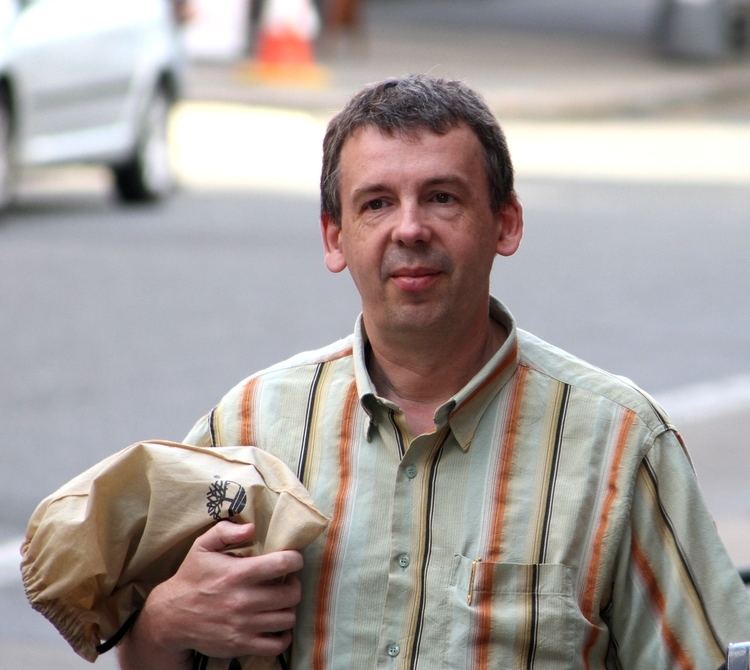 James Alison was born in 1959, the son of Michael Alison and Sylvia Alison (née Haigh). He has a brother and a sister. In Faith Beyond Resentment he describes his family background as "conservative middle-class English evangelical Protestant". His father was the Rt Hon Michael Alison (died 2004), who, after leaving Oxford University, had spent some time studying theology at Ridley Hall and had gone on to become a prominent Conservative Member of Parliament (1964–1997) and Second Church Estates Commissioner (1987-1997). Alison left the Church of England at the age of eighteen, to join the Roman Catholic Church. He studied at Blackfriars College at the University of Oxford, and earned his bachelor's degree and doctorate in theology from the Jesuit Theology Faculty in Belo Horizonte, Brazil.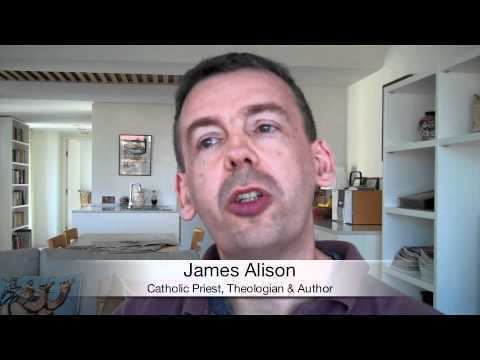 Alison was a member of the Dominican order – his master's degree is a Dominican lectorate – from 1981 to 1995. He has lived and worked in Mexico, Brazil, Bolivia, Chile and the United States. Currently he works as a travelling preacher, lecturer and retreat giver, based in Madrid, Spain.
Alison says that his disagreement with the official Roman Catholic Church teaching on homosexuality is based on official Catholic teaching concerning nature, grace and original sin (see homosexuality and Roman Catholicism).
Knowing Jesus (1994) ISBN 0-87243-202-5, ISBN 0-281-04641-7 & 0281052220
Raising Abel, The Recovery of the Eschatological Imagination (1996) ISBN 0-8371-6434-6 (Also published under the title Living in the End Times: The Last Things Re-imagined ISBN 84-254-2097-0)
The Joy of Being Wrong, Original Sin Through Easter Eyes (1998) ISBN 0-8245-1676-1
Faith Beyond Resentment, Fragments Catholic and Gay (2001) ISBN 0-232-52411-4, ISBN 0-8245-1922-1
On Being Liked (2004) ISBN 0-232-52517-X, ISBN 0-8245-2261-3
Undergoing God: Dispatches from the Scene of a Break-In (2006) ISBN 0-232-52676-1, ISBN 0-8264-1928-3
Broken Hearts and New Creations: Intimations of a Great Reversal (2010) ISBN 978-0232527964, ISBN 978-1441107114
Jesus the Forgiving Victim: Listening for the Unheard Voice (2013) ISBN 978-0-9818123-1-1, ISBN 0-9818123-1-7
Fé Além do Ressentimento - Fragmentos católicos em voz gay (2010) É Realizações Editora, Brasil
O Pecado Original à Luz da Ressurreição- A Alegria de Descobrir-se Equivocado (2011) É Realizações Editora, Brasil
James Alison Wikipedia