Covid-19
Jainism




1972




www.jambudweep.org




Gyanmati






Hastinapur, Uttar Pradesh, India




Mannargudi Mallinatha Swamy J, Digambara Jaina Temple, Jain Temple - Lakkundi, Dimapur Jain Temple, Kalugumalai Jain Beds
Jambudweep is a Digambara Jain temple in Hastinapur, Uttar Pradesh built under the blessings of Gyanmati Mataji in 1972. Official name of the tirtha is the Digambar Jain Institute of Cosmographic Research (Digambar Jain Trilok Shodh Sansthan) and its main attraction is the building constructed as a model of Jambudvipa.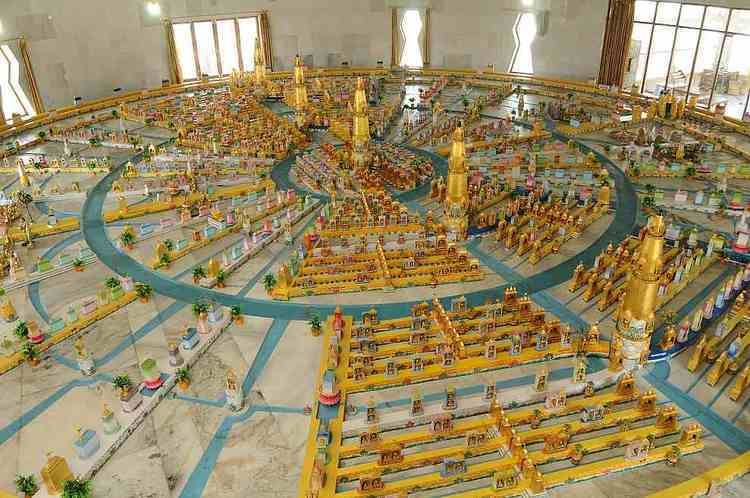 Jambudweep was founded by Gyanmati Mataji in 1972 and the model of Jambudvipa was completed in 1985. For the tirtha, Nalini Balbir reported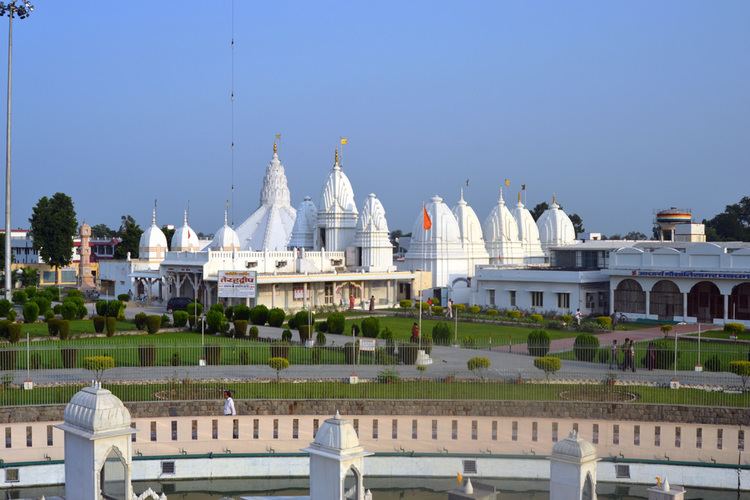 The main attraction of this vast campus is the Jambudvipa. By its height, this original construction dominates all other buildings. It is meant both for education of the believers, since it shows them the Jaina representation of the universe, and for their entertainment. One can climb to the top by an inner staircase, or go boating around the Lavanasamudra!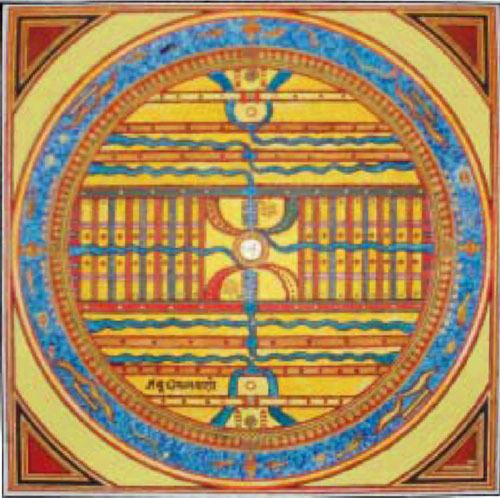 Jambudweep depicts the model Jain cosmology has been designed here under the supervision of Shri Gyanmati Mataji was in 1985. The premises has various Jain temples which includes Sumeru Parvat, Lotus Temple, Teen Murti Mandir, Meditation Temple, Badi Murti, Teen Lok Rachna and many other tourist attractions.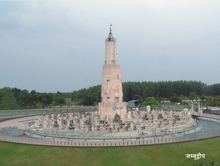 Unique circular structures of Jain Geography 'Jambudweep' has been constructed with white & coloured marble stones in the diameter of 250 ft. with 101 ft. tall Mount Sumeru Parvat is built by light pink marble situated in the center of Jambudweep Rachna.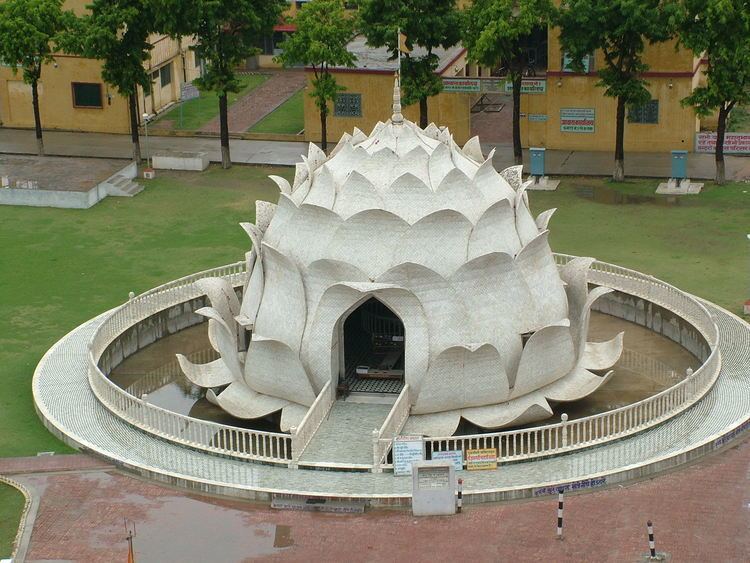 In the story about Jambudweep, Gyanmati Mataji had a vision in 1965 while meditating. In the vision, she saw the entire structure of universe. Discovering later that what she had seen perfectly matched the cosmographical details described in Jain scriptures, she decided to create a pilgrimage site with the aim of creating a model of Jambudvipa.
It is a small temple in the courtyard of Jambudweep. It is a House of Worship, popularly known as the Lotus Temple, is a Jain House of Worship and also a prominent attraction in Hastinapur. It was completed in 1989.
Jambudweep Wikipedia