Jacob William Ryan (born February 27, 1992) is an American football inside linebacker for the Green Bay Packers of the National Football League (NFL). He played college football at Michigan.
Ryan was a 2011 ESPN.com and BTN.com Big Ten All-Freshman selection as well as a 2011 College Football News All-Freshman honorable mention for the 2011 team. As a sophomore, he was a 2012 All-Big Ten second team selection. As a senior, he was a 2014 All-Big Ten first team selection.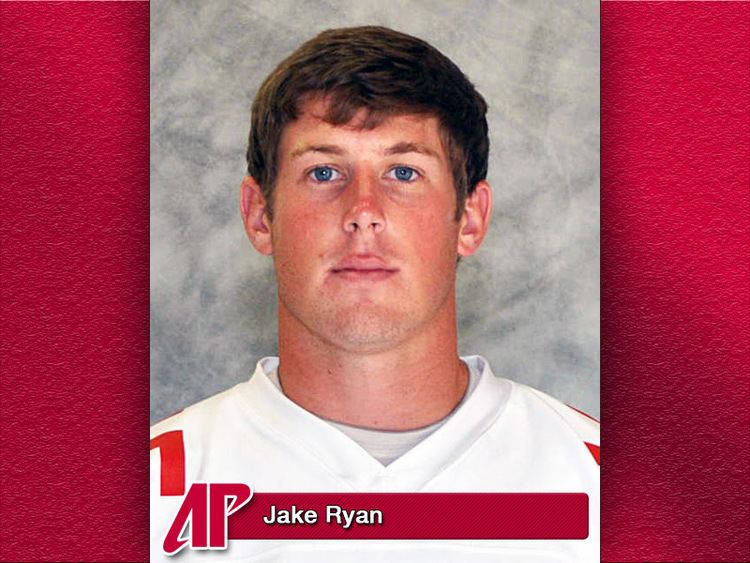 In high school, Ryan was rated as the 30th best high school football inside linebacker in the country by Rivals.com. He was rated as the 60th and 81st best outside linebacker in the national class of 2010 by ESPN.com and Scout.com, respectively. He was regarded as the 34th best player in the state of Ohio by Rivals. Ryan was a participant in the Ohio North-South All-Star game. He recovered the onside kick to secure the Ohio High School Athletic Association (OHSAA) championship as a junior. Ryan had offers from Ball State, Toledo and a number of other Mid-American Conference, but he grew 2 inches (5.08 cm) and 20 pounds (9.1 kg) prior to his senior year. Since Saint Ignatius High School has many Michigan Wolverine alumni, Ryan suspects that sudden late interest from Michigan was prompted by one of them.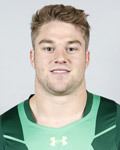 Ryan redshirted his freshman year for the 2010 Michigan Wolverines football team. As a redshirt freshman, he started in the September 3 opener for the 2011 team against Western Michigan as a result of a back injury to Cam Gordon. In the game, Ryan deflected a pass that was intercepted and returned for a touchdown. He went on to start 11 games and play in all 13. On September 24, 2011 against new head coach Brady Hoke's former team, San Diego State, Ryan had two fumble recoveries. His first career quarterback sack came on October 1 in the Little Brown Jug rivalry game against Minnesota. It was his only sack that year until the final game of the season. In the January 3, 2012 Sugar Bowl 23–20 overtime victory against Virginia Tech, Ryan had 4 tackles for a loss, including one sack and one 22-yard loss by David Wilson. During the game, he had his season-high 7 tackles (6 solo). For the season, he earned 2011 Big Ten All-Freshman team recognition from both ESPN.com and BTN.com as well as 2011 Rivals.com 2nd team All-Freshman and College Football News All-Freshman honorable mention honors. Ryan finished among the conference leaders in tackles for a loss/game (.85, t-15th).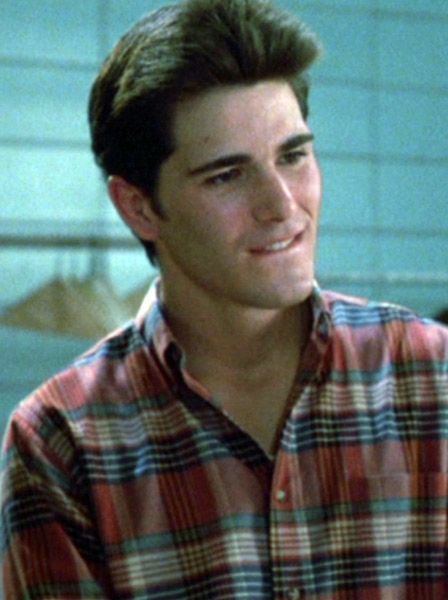 Prior to the second game of the 2012 season against Air Force Ryan's number was changed from 90 to 47 following a ceremony for Bennie Oosterbaan in which his retired number was placed back into circulation as a Michigan Football Legend jersey. On October 13, Ryan was selected as Big Ten Defensive player of the week when he posted a career-high 11 tackles (3.5 for a loss and 1.5 sacks). Ryan was named an All-Big Ten second team selection by the media and an honorable mention selection by the coaches.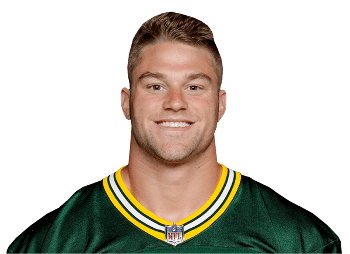 During Spring practice in 2013, Ryan tore his anterior cruciate ligament. When Ryan was initially injured in the spring, there was no official diagnosis of his expected return to football, but ACL injuries typically require a year to fully heal. By August Ryan was expected to return to the field in mid October. On August 25, 2013, he was named one of four team co-captains along with Taylor Lewan, Courtney Avery and Cam Gordon. Ryan was cleared to play by doctors on October 7, ahead of the October 12 contest against Penn State.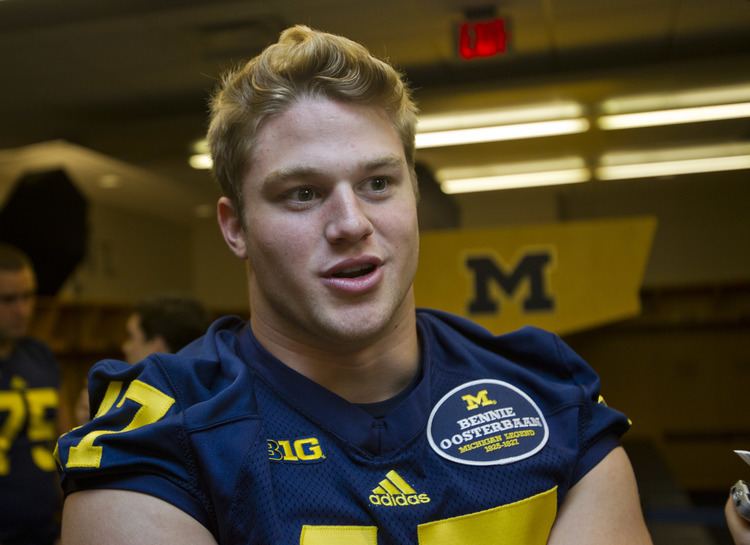 Ryan entered the season on the preseason watchlists for the Bronko Nagurski Trophy, Butkus Award, Lombardi Award and Bednarik Award. Ryan was a late addition to the Lott IMPACT Trophy watch list. In the offseason, Michigan announced that Ryan would be moving to middle linebacker. In the September 6 Michigan–Notre Dame football rivalry game, Ryan tied his career high with 11 tackles against Notre Dame. On October 13, Ryan was recognized as Big Ten co-Defensive Player of the Week (along with Damien Wilson) after recording 10 tackles (3 for a loss) against Penn State on October 11. On October 27, Ryan became one of 15 semifinalists for the Butkus Award. On November 3, Ryan was again recognized as Big Ten co-Defensive Player of the Week (along with Louis Trinca-Pasat) after recording 11 tackles (2.5 for a loss and 2 forced fumbles) against Indiana on November 1. On November 24, Ryan was named one of five finalist for the Butkus Award. Following the regular season, he was named first team All-Big Ten by both the coaches and the media. He was an honorable mention selection to the 2014 College Football All-America Team by Sports Illustrated.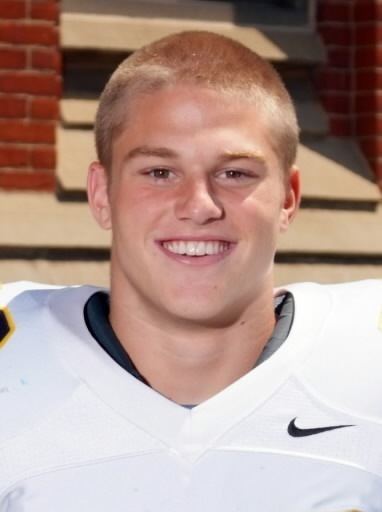 Ryan was drafted in the fourth round of the 2015 NFL Draft with the 129th overall selection by the Green Bay Packers. On May 7th, 2015, Ryan signed his rookie contract with the Packers along with Brett Hundley. He debuted in the teams first week on September 13, with a solo tackle against the Chicago Bears.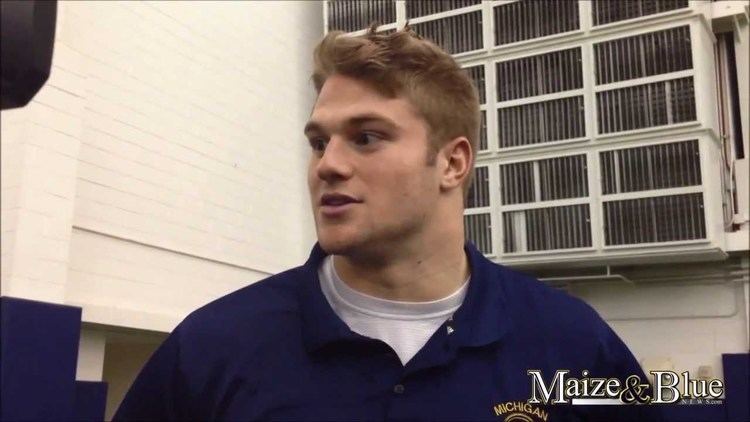 He comes from a family of football players: brothers, Connor (wide receiver) and Zack (linebacker) play for Ball State; father, Tim, was also a wide receiver at Wake Forest (1980–84); grandfather, Francis E. Sweeney, a politician and jurist, played defensive tackle for Xavier as well as in the Canadian Football League. Ryan is a Catholic.