Region or state

All Regions




Main ingredients

Sponge cake, orange-flavoured jam/jelly,

chocolate

Variations

Various limited edition flavours (Lemon and lime, strawberry, black currant)
Jaffa cakes recipe sorted
Jaffa Cakes are biscuit-sized cakes introduced by McVitie and Price in the UK in 1927 and named after Jaffa oranges. The most common form of Jaffa Cakes are circular, 2 1⁄8 inches (54 mm) in diameter and have three layers: a Genoise sponge base, a layer of orange flavoured jelly and a coating of chocolate. Jaffa Cakes are also available as bars or in small packs, and in larger and smaller sizes. The original Jaffa Cakes come in packs of 12, 24 or 36.
Contents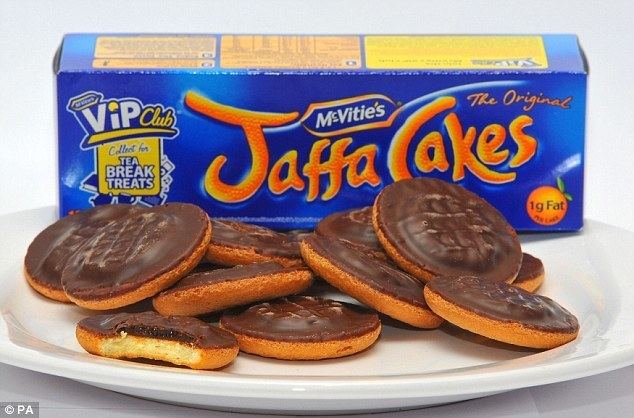 Because McVitie's did not trademark the name "Jaffa Cakes", other biscuit manufacturers and supermarkets have made similar products under the same name. The product's classification as a cake or biscuit was part of a VAT tribunal in 1991, with the court finding in McVitie's favour that the Jaffa Cake should be considered a cake for tax purposes. In 2012 they were ranked the best selling cake or biscuit in the United Kingdom.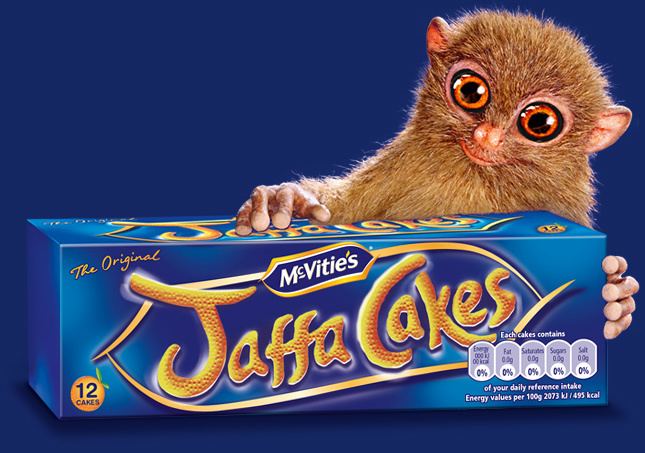 Manufacture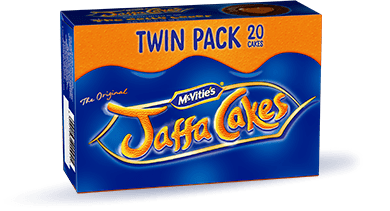 McVitie's entire line of Jaffa Cakes are produced in the United Kingdom at the McVitie's factory in Stockport. The Jaffa Cake production area covers an acre (4,000 m2) and includes a production line over a mile (1.6 km) long which sits on the Stockport side of the site's boundary with Manchester. Because of the nature of the product – having multiple components of cake, chocolate covering and jam – special hardware accelerators were devised to allow rapid computer inspection of 20 products per second, taking place under four symmetrically placed lights.
Flavour variants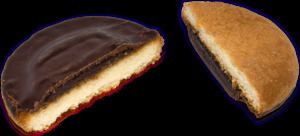 Although Jaffa Cakes are usually orange flavour, limited edition flavours have been available, such as lemon-and-lime, strawberry and blackcurrant.
Categorisation as cake or biscuit for VAT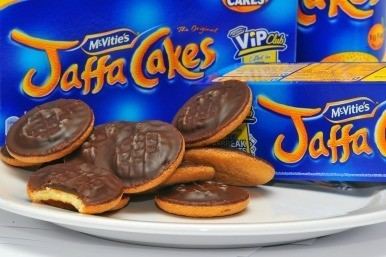 In the United Kingdom, value added tax is payable on chocolate-covered biscuits, but not on chocolate-covered cakes. McVities defended its classification of Jaffa Cakes as cakes at a VAT tribunal in 1991, against the ruling that Jaffa Cakes were biscuits due to their size and shape, and the fact that they were often eaten in place of biscuits. McVities insisted that the product was a cake, and allegedly produced a giant Jaffa Cake in court to illustrate its point. The product was assessed on the following criteria: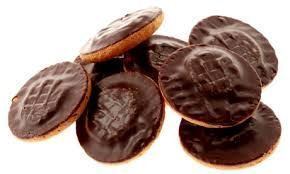 The product's name was regarded as a minor consideration.
The ingredients were regarded as similar to those of a cake, producing a thin cake-like batter rather than the thick dough of a biscuit.
The product's texture was regarded as being that of a sponge cake.
The product hardens when stale, in the manner of a cake.
A substantial part of the Jaffa Cake, in terms of bulk and texture, is sponge.
In size, the Jaffa Cake is more like a biscuit than a cake.
The product was generally displayed for sale alongside other biscuits, rather than with cakes.
The product is presented as a snack and eaten with the fingers, like a biscuit, rather than with a fork as a cake might be. The tribunal also considered that children would eat them in "a few mouthfuls", in the manner of a sweet.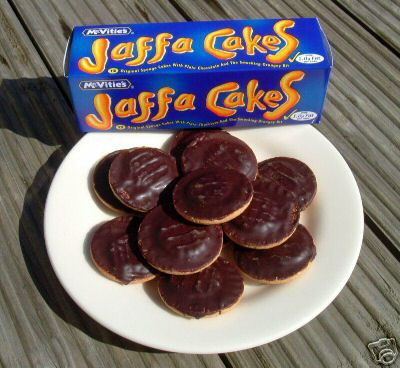 The court found in favour of McVitie's and ruled that the product should be considered a cake, meaning that VAT is not paid on Jaffa Cakes in the United Kingdom.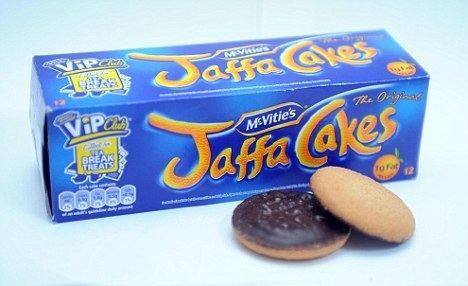 In Ireland, Jaffa Cakes are regarded as cakes by Revenue as their moisture content is greater than 12%. As a result, they are charged the reduced rate of VAT (13.5% as of 2016).
References
Jaffa Cakes Wikipedia
(Text) CC BY-SA