Children

Mimi Bergerac, Diane Bergerac

Movies




Similar People
Jacques bergerac 1927 2014
Jacques Bergerac (26 May 1927 – 15 June 2014) was a French actor, who later became a business executive with Revlon.
Contents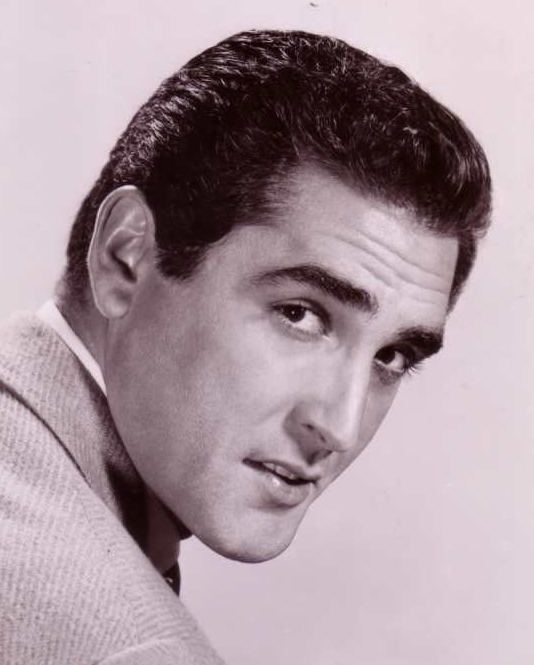 Life and career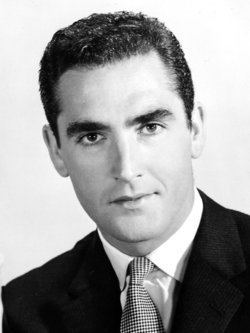 Bergerac met and married Ginger Rogers, with whom he appeared in Twist of Fate (1954) (also known as Beautiful Stranger). He then went on to appear as Armand Duval in a television production of Camille for Kraft Television Theatre, opposite Signe Hasso. He played the Comte de Provence in Jean Delannoy's film, Marie Antoinette Queen of France.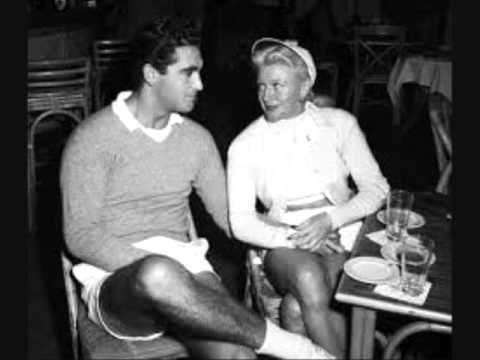 In Strange Intruder (1956), he shared the screen with Edmund Purdom and Ida Lupino, and in Les Girls (1957), he played the second male lead. He also appeared in Gigi (1958), Thunder in the Sun (1959), the cult horror film The Hypnotic Eye (1960), and A Global Affair (1964). In 1957, he received the Golden Globe Award for Foreign Newcomer.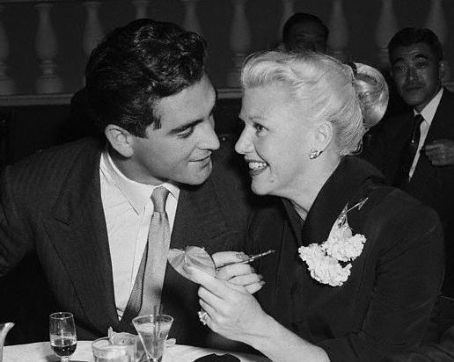 He appeared in a few more films and on television, including Batman, 77 Sunset Strip, Alfred Hitchcock Presents (3 episodes), The Lucy Show, Get Smart, and The Dick Van Dyke Show. His last appearance was on an episode of The Doris Day Show in 1969, after which he left show business and became the head of Revlon's Paris office. His younger brother Michel became CEO of Revlon six years later. [1]
Personal life
Bergerac married screen star Ginger Rogers in February 1953, and they divorced in July 1957. In June 1959, he married actress Dorothy Malone in Hong Kong, where she was on location for her 1960 film The Last Voyage. They had daughters Mimi and Diane together, and divorced in December 1964.
He died June 15, 2014, at his home in Anglet, Pyrénées-Atlantiques, France.
Filmography
Actor
1969
The Doris Day Show (TV Series)
as
Claude LeMaire
- Doris Strikes Out (1969) - Claude LeMaire
1967
Batman (TV Series)
as
Freddie the Fence / French Freddy Touche
- Minerva, Mayhem and Millionaires (1968) - Freddie the Fence
- Batman Displays His Knowledge (1967) - French Freddy Touche
1965
Run for Your Life (TV Series)
as
Alejandro Orsini / Louis Manet
- Life Among the Meat-Eaters (1968) - Alejandro Orsini
- The Cold, Cold War of Paul Bryan (1965) - Louis Manet
1968
Get Smart (TV Series)
as
Victor Royal
- 99 Loses Control (1968) - Victor Royal
1967
Daniel Boone (TV Series)
as
Le Grande
- The Desperate Raid (1967) - Le Grande
1967
The Lucy Show (TV Series)
as
Jacques DuPre
- Lucy and the French Movie Star (1967) - Jacques DuPre
1967
The Beverly Hillbillies (TV Series)
as
King Alexander
- His Royal Highness (1967) - King Alexander
1966
Unkissed Bride
as
Jacques Philippe
1966
Missione speciale Lady Chaplin
as
Kobre Zoltan
1965
Bob Hope Presents the Chrysler Theatre (TV Series)
as
Henri Courville
- Mr. Governess (1965) - Henri Courville
1965
Taffy and the Jungle Hunter
as
David Claveau
1964
Perry Mason (TV Series)
as
Armand Rovel
- The Case of the Fifty Millionth Frenchman (1964) - Armand Rovel
1964
A Global Affair
as
Guy Duval
1959
77 Sunset Strip (TV Series)
as
Insp. Claude Duprez / Pierre D'Albert
- 5: The Conclusion (1963) - Insp. Claude Duprez
- 5: Part 4 (1963) - Insp. Claude Duprez
- Secret Island (1959) - Pierre D'Albert
1963
The Dick Van Dyke Show (TV Series)
as
Jacques Savon
- The Square Triangle (1963) - Jacques Savon
1962
Fury of Achilles
as
Hector
1962
Always on Sunday
as
Osvaldo
1957
General Electric Theater (TV Series)
as
Coco Sorel / Armand Brissac
- The Free Wheelers (1962) - Coco Sorel
- I Will Not Die (1957) - Armand Brissac
1961
Fear No More
as
Paul Colbert
1960
The Hypnotic Eye
as
Desmond
1959
The David Niven Show (TV Series)
as
'Tavo'
- The Lady from Winnetka (1959) - 'Tavo'
1959
Thunder in the Sun
as
Pepe Dauphin
1958
The Gale Storm Show: Oh! Susanna (TV Series)
as
Roland Giroux
- Heaven Scent (1958) - Roland Giroux
1958
Un homme se penche sur son passé
as
Jacques Monge
1958
Studio One (TV Series)
as
Jrye de Fauvel
- Mrs. 'Arris Goes to Paris (1958) - Jrye de Fauvel
1958
Matinee Theatre (TV Series)
as
Max
- The Vagabond (1958) - Max
1956
Alfred Hitchcock Presents (TV Series)
as
Sgt. Andre Doniere / Prince Burhan / Jan Gubak
- The Return of the Hero (1958) - Sgt. Andre Doniere
- The Legacy (1956) - Prince Burhan
- Safe Conduct (1956) - Jan Gubak
1957
Les Girls
as
Pierre Ducros
1957
Climax! (TV Series)
as
Guy Pirard
- The Long Count (1957) - Guy Pirard
1956
Playhouse 90 (TV Series)
as
Laszlo Vertes
- Made in Heaven (1956) - Laszlo Vertes
1956
The Millionaire (TV Series)
as
Count Paul Lamada
- Millionaire Virginia Lennart (1956) - Count Paul Lamada
1956
Private Secretary (TV Series)
- French Leave (1956)
1956
Strange Intruder
as
Howard Gray
1956
Shadow of the Guillotine
as
Comte de Provence
1954
Kraft Theatre (TV Series)
as
Armand
- Camille (1954) - Armand
1954
Twist of Fate
as
Pierre Clemont
Self
2004
Campus, le magazine de l'écrit (TV Series documentary)
as
Self
- Episode #3.12 (2004) - Self
1968
You Don't Say (TV Series)
as
Self
- Patricia Crowley and Jacques Bergerac (1968) - Self
- Jacques Bergerac and Emmaline Henry (1968) - Self
- Jacques Bergerac and Emmaline Henry (1968) - Self
1968
The Joey Bishop Show (TV Series)
as
Self
- Episode #2.157 (1968) - Self
1968
Gypsy (TV Series)
as
Self - actor
- Jacques Bergerac, Scoey Mitchell, Nina Simone (1968) - Self - actor
1967
Dream Girl of '67 (TV Series)
as
Self - Bachelor Judge
- The Dream Girl of 1967 (Show No. 95) (1967) - Self - Bachelor Judge
- The Dream Girl of 1967 (Show No. 94) (1967) - Self - Bachelor Judge
- The Dream Girl of 1967 (Show No. 93) (1967) - Self - Bachelor Judge
- The Dream Girl of 1967 (Show No. 92) (1967) - Self - Bachelor Judge
- The Dream Girl of 1967 (Show No. 91) (1967) - Self - Bachelor Judge
1966
The Linkletter Show (TV Series)
as
Self
- Episode dated 12 September 1966 (1966) - Self
1963
Stump the Stars (TV Series)
as
Self - Guest Panelist / Self - Guest
- Jacques Bergerac vs. Dorothy Malone (1963) - Self - Guest Panelist
- Dorothy Malone vs. Jacques Bergerac (1963) - Self - Guest
1961
The 18th Annual Golden Globe Awards (TV Special)
as
Self - Accepting Award for Best Foreign-Language Film
1959
Peck's Bad Girl (TV Series)
as
Self
- The Visitor (1959) - Self
1959
The Juke Box Jury (TV Series)
as
Self
- Episode dated 3 April 1959 (1959) - Self
1955
The 27th Annual Academy Awards (TV Special)
as
Self - Audience Member
1953
The 25th Annual Academy Awards (TV Special)
as
Self
Archive Footage
2006
MythBusters (TV Series documentary)
as
Desmond
- Grenades and Guts (2007) - Desmond
- Mind Control (2006)
1989
Batmania from Comics to Screen (Video documentary)
as
Freddie the Fence
References
Jacques Bergerac Wikipedia
(Text) CC BY-SA