Jacqueline deWit (September 26, 1912 – January 7, 1998) was an American film and TV character actress from Los Angeles, California who appeared in over 2 dozen films including Spellbound, The Snake Pit, The Damned Don't Cry!, Tea and Sympathy, All That Heaven Allows and Harper. She also appeared in the 1946 Abbott and Costello comedy Little Giant.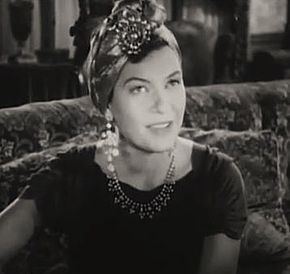 She also made numerous appearances on TV series such as Wagon Train, The Lineup, The Monkees, and most notably, in the iconic 1959 The Twilight Zone episode "Time Enough at Last", in which she played the nagging wife of the milquetoast lead character (played by Burgess Meredith).
DeWit's Broadway credits include The Taming of the Shrew.
DeWit died in Los Angeles, California on January 7, 1998 at age 85.
Black Magic (1944)
Dragon Seed (1944)
Little Giant (1946)
Something in the Wind (1947)
It's a Great Feeling (1949)
Chinatown at Midnight (1949)
Lay That Rifle Down (1955)