In 1995, the film was selected for preservation in the United States National Film Registry.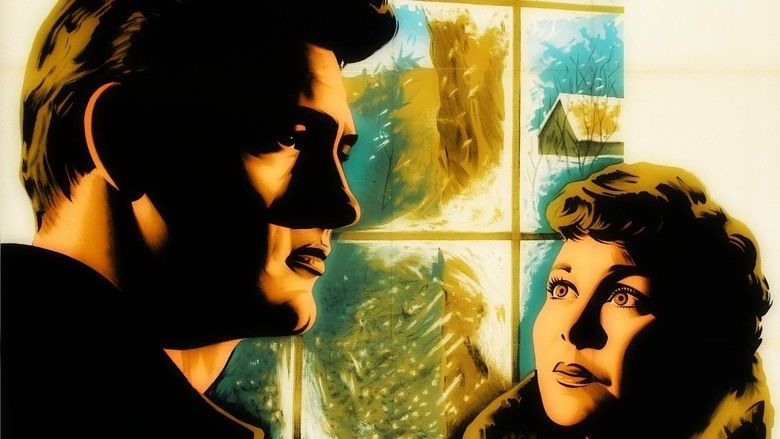 Cary Scott (Jane Wyman) is an affluent widow in suburban New England, whose social life involves her country club peers, college-age children, and a few men vying for her affection.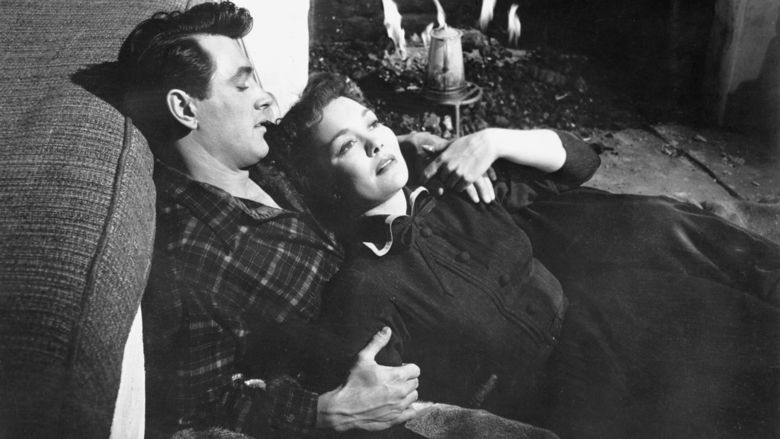 She becomes interested in Ron Kirby (Rock Hudson), her gardener, an intelligent, down-to-earth and respectful yet passionate younger man. Ron is content with his simple life outside the materialistic society and the two fall in love. Ron introduces her to people who seem to have no need for wealth and status and she responds positively. Cary accepts his proposal of marriage, but becomes distressed when her friends and college-age children are angry. They look down upon Ron and his friends and reject their mother for this socially unacceptable arrangement. Eventually, bowing to this pressure, she breaks off the engagement.
Cary and Ron continue their separate lives, both with many regrets, but Cary's children soon announce they are moving out. Having destroyed her chance at happiness, her son buys her a television set to keep her company. Before doing so, however, her daughter apologizes to her mother for her prior impulsive and foolish reaction to Ron, saying that there is still time if she really does love Ron. Cary's doctor points out that Cary is now lonelier than she was before meeting Ron.
When Ron has a life-threatening accident, Cary realizes how wrong she had been to allow other people's opinions and superficial social conventions to dictate her life choices and decides to accept the life Ron offers her. As he recovers, Cary is by his bedside telling him that she has come home.
Jane Wyman as Cary Scott
Rock Hudson as Ron Kirby
Agnes Moorehead as Sara Warren
Conrad Nagel as Harvey
Virginia Grey as Alida Anderson
Gloria Talbott as Kay Scott
William Reynolds as Ned Scott
Charles Drake as Mick Anderson
Hayden Rorke as Dr. Dan Hennessy
Jacqueline De Wit as Mona Plash (as Jacqueline de Wit)
Leigh Snowden as Jo-Ann
Donald Curtis as Howard Hoffer
Alex Gerry as George Warren
Nestor Paiva as Manuel
Forrest Lewis as Mr. Weeks
Tol Avery as Tom Allenby
Merry Anders as Mary Ann
Universal-International Pictures wanted to follow up on the pairing of Wyman and Hudson from Douglas Sirk's Magnificent Obsession (1954). Sirk found the screenplay for All That Heaven Allows "rather impossible," but was able to restructure it and use the big budget to film and edit the work exactly the way he wanted. The music that often plays throughout the film is Consolation No.3 in D-flat major by Franz Liszt. Also heard intermittently is "Warum" by Robert Schumann, from the Fantasiestucke, Op. 12.
Some exteriors for the film were shot on "Colonial Street," a studio backlot built by Paramount Pictures on the property of Universal Studios four years earlier and used in the film The Desperate Hours. The set was designed to mimic an upper-middle class, New England town. The set was later featured on the television series Leave It to Beaver.
Sirk considered having Hudson's character die at the end of the film, but the film's producer, Ross Hunter, would not allow it, as he wanted a more positive ending.
Wyman was only 38 when she played the film's 'older woman' who scandalizes society and her grown-up children by becoming engaged to a younger man. Hudson, 'the younger man', was 30 at the time.
Screenwriter Peg Fenwick wrote the screenplay for All That Heaven Allows based on the 394-page novel of the same name by Harry and Edna L. Lee. Notations made on various pages of a copy of the original screenplay owned by the New York Public Library indicate that the script was written in August 1954. Some scenes in the script differ from those the finished film: for instance, in the screenplay Rock Hudson's character, Ron Kirby lies on the grass eating his lunch, but in the final cut of the film he has lunch with Jane Wyman's character, Cary Scott.
The film contains only one visible crane shot in which the camera scan over the fictional town of Stoningham. Tracking and dollying shots are used frequently in interior shots.
All That Heaven Allows received positive reviews from critics. On Rotten Tomatoes, the film has a rating of 93% based on 28 reviews, with an average rating of 7.7/10.
All That Heaven Allows was referred to as a "woman's picture" in the film trade press and was specifically marketed towards women. The film press compared it favorably to Douglas Sirk's previous movie, Magnificent Obsession (1954), which had also starred Wyman and Hudson. A review in Motion Picture Daily was generally positive and praised Sirk for his stunning use of color and mise en scène: "In a print by Technicolor, the exterior shots and the interior settings are so beautifully photographed that they point up the action of the story with telling effect." Motion Picture Daily also reported that the film earned $16,000 its opening day and did "above average" business in areas like Atlanta, Miami, New Orleans and Jacksonville.
All That Heaven Allows was released in Great Britain on August 25, 1955, several months before its U.S. premiere. The film opened in Los Angeles on Christmas Day, 1955 and in New York City on February 28, 1956 following an extensive advertising campaign focusing on such popular women's magazines as McCall's, Family Circle, Woman's Day and Redbook.
Awards and honors
In 1995, All That Heaven Allows was selected for preservation in the United States National Film Registry by the Library of Congress as being "culturally, historically, or aesthetically significant".