Jacob collier hajanga balconytv
Jacob Collier (born August 2, 1994) is a two-time Grammy-winning singer, arranger, composer, and multi-instrumentalist based in London, England. He gained recognition in 2011 after his inventive and unique homemade split-screen video covers of popular songs, such as Stevie Wonder's "Don't You Worry 'bout a Thing," went viral on YouTube. Since then, he has attracted a huge worldwide following and racked up millions of views across a multitude of social media platforms. Collier's distinctive style fuses elements of jazz, a cappella, groove, folk, Trip-hop, classical music, Brazilian music, gospel, soul and improvisation. In 2014, Collier was discovered by legendary producer, Quincy Jones; he was subsequently signed to Jones's management company and began working on his critically acclaimed one-man, audio-visual live performance vehicle, designed and built at MIT in Boston On July 1, 2016, Collier released his debut album In My Room (Membran Entertainment Group), which was recorded, arranged, performed and produced entirely by Collier in his home in London.
Contents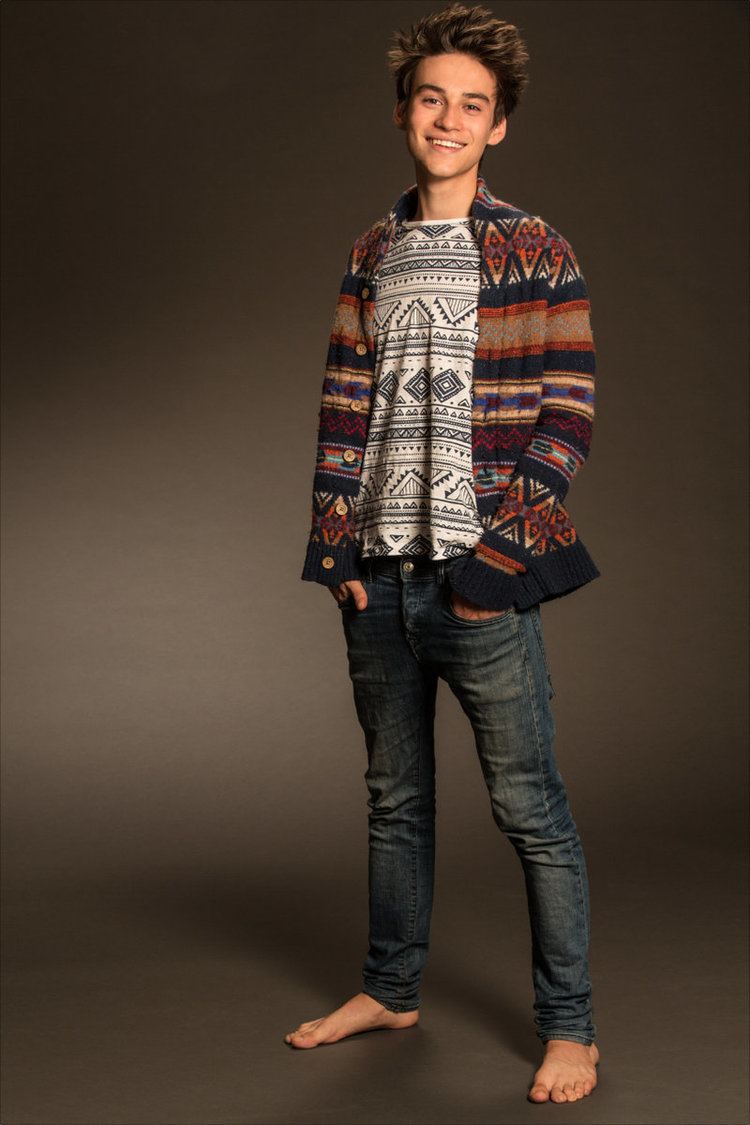 Jacob collier s iharmu vol 2
Life and career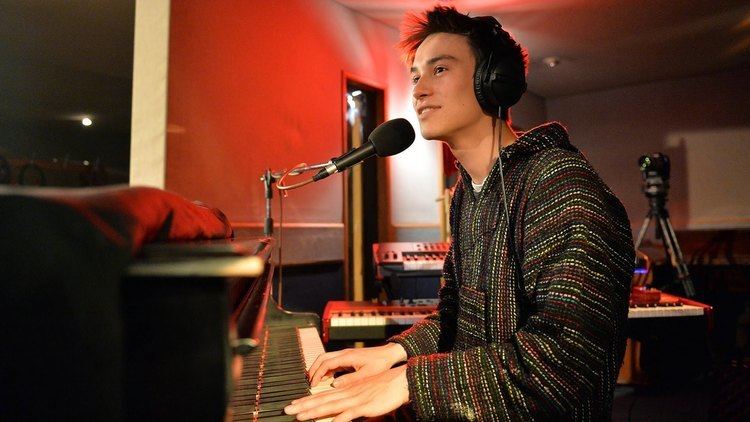 Collier grew up in North London, England with his parents and two younger sisters. Music has always been a way of life for Collier and his family. His mother, Susan Collier, is a highly respected music teacher, violinist, and conductor at the Royal Academy of Music in London. Susan's father, Derek Collier, was a highly respected violinist, who also taught at the Royal Academy of Music and performed with orchestras around the world. His father, Patrick Moriarty, is also a talented amateur musician. Regarding the role music played within his family, Collier says, "[my sisters] are amazing, we sing Bach chorales together as family – it's just so much fun."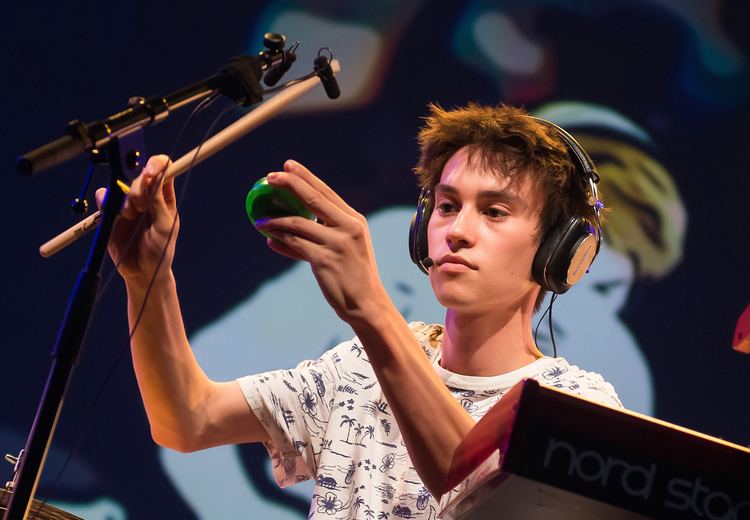 Collier was also a film actor as a child. At the time, however, his surname was Moriarty. In 2004 he portrayed Tiny Tim in Arthur Allan Seidelman 's A Christmas Carol (The Movie). At the same time, young Collier was also immersing himself in classical music, gaining performing experience as a treble singer performing roles such as one of the three boys in Mozart's The Magic Flute" and 'Miles' in Benjamin Britten's "The Turn of the Screw", the latter of which heavily influenced his usage and contemporary understanding of harmony. Of Britten's harmonic language, Collier says, "my mind was shattered outwards." Collier received the ABRSM Gold Medal for the highest mark in the country for his Grade 8 singing result in 2008.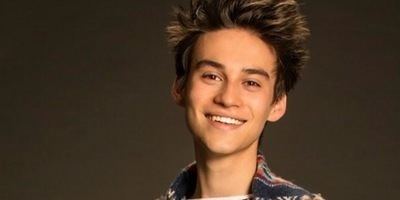 Things started to accelerate for Collier when he began uploading homemade multi-instrumental content to YouTube in 2011. While his cover of "Pure Imagination" from the 1971 film Willy Wonka and the Chocolate Factory was his breakthrough performance (though some may argue it was his rendition of "Isn't She Lovely" the year before), it was his 2013 multi-instrumental rendition of Stevie Wonder's "Don't You Worry 'bout a Thing" that solidified him as one of Jazz music's most promising young musicians, and captured the attention of a wide range of notable musicians, most eminently of legendary producer and arranger, Quincy Jones. After hearing his arrangement, Jones flew Collier out to the Montreux Jazz Festival in Switzerlanmusiciansd, where he met Jones and Herbie Hancock.
2014–2015: Quincy Jones, MIT, and Live Performance Vehicle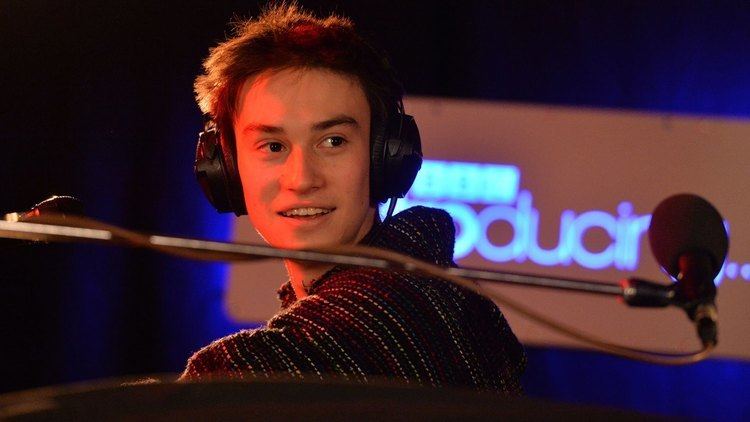 Around this time, Ben Bloomberg, a PhD student at the MIT Media Lab, reached out to Collier regarding the creation and development of musical hardware and software for live performance. Over the following months, he and Collier developed and constructed a one-of-a-kind live experience that would reimagine Collier's well known YouTube videos in a multimedia format.
In 2015, alongside Louis Mustill and William Young of Artists and Engineers, Collier's debut live solo show was completed and began touring Europe and the US. This technically intricate and impressive show includes multi-media looping triggered by various instruments setup in a circular configuration around Collier. This was achieved by pairing multi-instrumental loops with real-time 3D capture video loops in order to create a seamless musical and visual experience. A distinctive ingredient to the show is a vocal harmonizer Collier designed and created with Bloomberg. Collier explains, "I've been able to breathe some life into some pretty insane ideas. [This includes] the invention of my harmonizer at MIT in Boston, which is an instrument which allows me to create multi-vocal harmonies of up to 12 notes, on the spot." The first ever performance of this show was held at Ronnie Scott's Jazz Club in London. A couple of weeks later, Collier opened with this show for Herbie Hancock and Chick Corea at the Montreux Jazz Festival 2015.
2015-present: In My Room and #IHarmU
In July 2015, Beats by Dr. Dre reached out to Collier to provide the music for the 'The Game Starts Here' England Rugby World Cup campaign. Collier recorded an a cappella version of the well-known hymn 'Jerusalem' for the commercial, which was aired on national television before each England match.
In late 2015, Collier began working on his debut album In My Room,after performing with WDR Big Band in a concert in Cologne/ Germany. In the same vein as his YouTube videos, he arranged, recorded and produced the album entirely on his own, playing every instrument, in addition to writing eight of the eleven songs present. The album was recorded and mixed in one three-month period. It was recorded exclusively in the music room of his family home in London, England (hence the title In My Room). He explained his reasoning for this choice in an interview with Front Row Live: "This album is representative of how I've made music up until this point, in that room … I probably won't have that world forever in this way, so I wanted to make sure I crystallised for myself how it felt to be there." His album was released on July 1, 2016 and distributed worldwide through the independent record label Membran Entertainment Group. Following the release, Collier has embarked on a world tour with his one-man show, featuring music from the album as well as from his YouTube videos. For this Collier performed again in Montreux in July 2016.
Noteworthy is Collier's innovative use of social media to gather an audience for his music. In anticipation of the release of 'In My Room', Collier launched the #IHarmU campaign through Patreon, a crowdfunding site for content creators, where Patrons send him 15-second video clips of melodies, which he then harmonizes with his trademark 6-faces layout, from wherever he is in the world, and uploads to Facebook, Twitter and Instagram. The campaign has greatly increased his online following. Notable patrons include British Jazz artist Jamie Cullum, Ben Folds, and Kevin Olusola of the a cappella group Pentatonix, for whom he arranged "White Christmas" on their recent album. In this song they collaborated with The Manhattan Transfer.
On August 22, 2016, Collier took part in a Quincy Jones tribute at the BBC Proms in the Royal Albert Hall in London, in which he performed his own orchestral arrangement of his original song, 'In The Real Early Morning', with the Metropole Orkest, under the baton of Jules Buckley, amongst other songs. In February 2017 Collier won two Grammy's. One month later he made his US TV debut at Tavis Smiley Show performing with Take 6.
Discography
In My Room (2016)
Songs
HajangaIn My Room · 2016
HideawayIn My Room · 2016
In the Real Early MorningIn My Room · 2016

References
Jacob Collier Wikipedia
(Text) CC BY-SA