Full Name

John Joseph MacGowran

Born

13 October 1918 (

1918-10-13

)

Dublin, County Dublin, Ireland

Died

January 31, 1973, New York City, New York, United States

Spouse

Aileen Nugent (m. 1963–1973)

Awards

Obie

Award for Best Performance By An Actor, Drama Desk Award for Outstanding Performance

Movies

The Exorcist, The Fearless Vampire, Cul‑de‑sac, The Quiet Man, Wonderwall




Similar People

Kitty Winn, Vasiliki Maliaros, William O'Malley, Tara MacGowran, William Friedkin
Jack macgowran and beckett
John Joseph "Jack" MacGowran (13 October 1918 – 31 January 1973) was an Irish character actor, probably best known for his work with Samuel Beckett. His last film role was as the alcoholic director Burke Dennings in The Exorcist.
Contents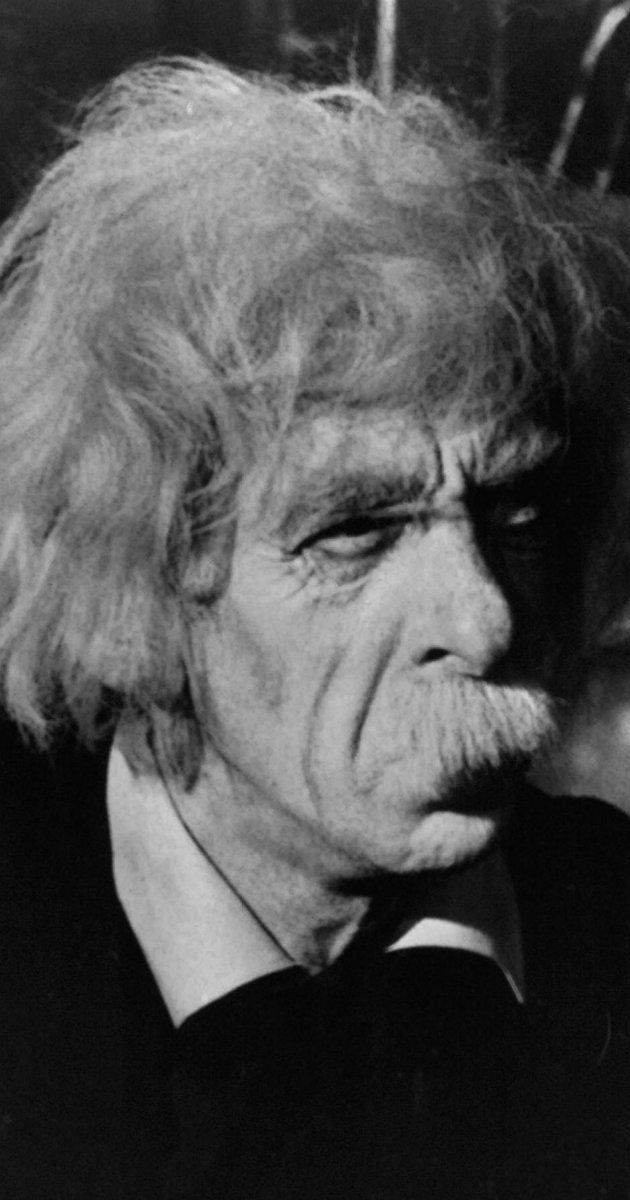 Stage career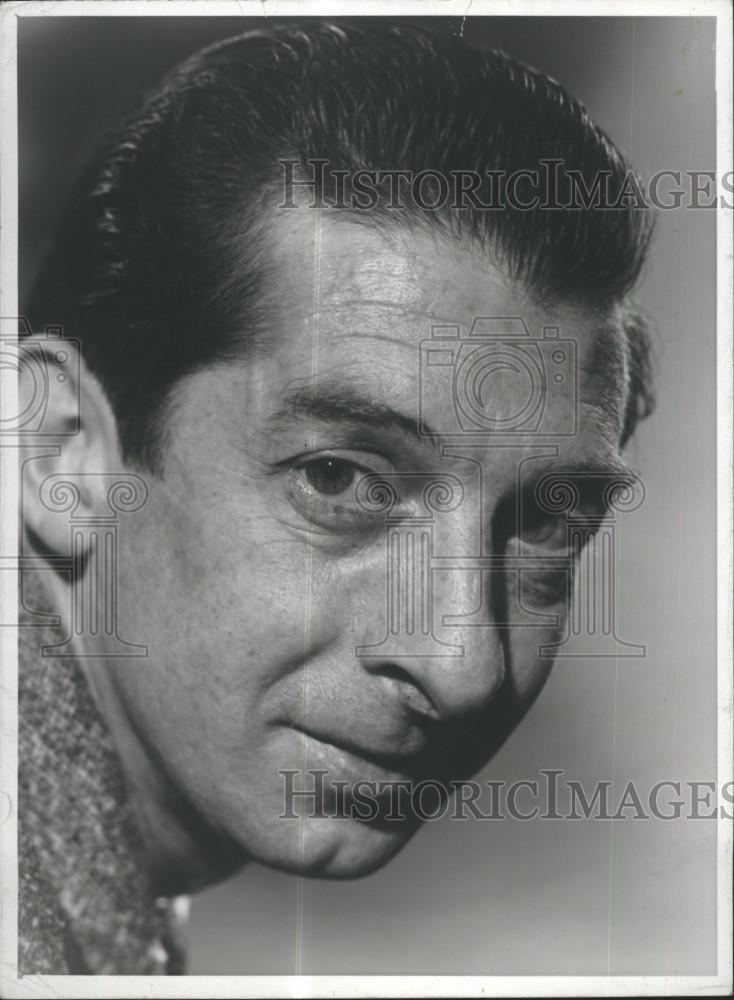 MacGowran was born on 13 October 1918 in Dublin. He established his professional reputation as a member of the Abbey Players in Dublin, while he achieved stage renown for his knowing interpretations of the works of Samuel Beckett. He appeared as Lucky in Waiting For Godot at the Royal Court Theatre, and with the Royal Shakespeare Company in Endgame at the Aldwych Theatre. He released an LP record, MacGowran Speaking Beckett, to coincide with Samuel Beckett's 60th birthday in 1966, and won the 1970–71 Obie for Best Performance By an Actor in the off-Broadway play MacGowran in the works of Beckett.
He also specialised in the work of Seán O'Casey, creating the role of Joxer in the Broadway musical Juno in 1959, based with O'Casey's 1924 play about the Troubles, Juno and the Paycock. Fittingly, he played O'Casey's brother Archie in Young Cassidy (1965), one of John Ford's last films (which the director had to abandon due to ill health).
In 1954 he moved to London, where he became a member of the Royal Shakespeare Company. There he struck up a lasting friendship with Peter O'Toole, whom he later appeared alongside with in Richard Brooks' Lord Jim (1965).
However he apparently had a somewhat fractious relationship with Royal Shakespeare Director Peter Hall. He was Old Gobbo in The Merchant of Venice and when the set arrived Hall called all the cast into the theatre to view it. MacGowran was not there, still in his dressing room. An assistant was sent to fetch him. He returned alone: "Mr MacGowran says, Mr. Hall, that if you had read the play you would know that Old Gobbo was blind."
Jack MacGowran played the title role of "Gandhi" in the Broadway play written by Gurney Campbell in 1971, directed by Jose Quintero.
Film career
MacGowran's film career started in Ireland with the film No Resting Place (1951), and many of his earlier films were set in Ireland. Notably The Quiet Man (1952), The Gentle Gunman (1952), Rooney (1958) and Darby O'Gill and the Little People (1959).
In 1966 Roman Polanski cast him as the gangster Albie in Cul-de-sac, before creating Professor Abronsius in The Fearless Vampire Killers (1967) especially for him. Other notable film appearances include the Ealing comedy The Titfield Thunderbolt (1953), Tony Richardson's Tom Jones (1963), David Lean's Doctor Zhivago (1965), Richard Lester's How I Won the War (1967), Peter Brook's King Lear, the leading role of Professor Collins in Wonderwall (1968), and Age of Consent (1969). On TV he also appeared in "The Happening", an episode of The Champions and as professor Poole in The Winged Avenger episode of The Avengers TV Series. He played a safecracker opposite Kenneth Cope in "The Ghost Talks" episode of Randall and Hopkirk (Deceased). His last film was The Exorcist (1973).
Private life
In 1963, he married Aileen Gloria Nugent, daughter of the Irish MP for South Westmeath and Senator of the Irish Free State, Sir Walter Nugent, Bt.
Shortly after completing work on The Exorcist, while in New York City appearing as Fluther in Seán O'Casey's The Plough and the Stars, MacGowran died from Influenza after complications resulting from the recent London flu epidemic. He was 54 years old. His daughter is actress Tara MacGowran.
Filmography
Actor
1973
The Exorcist
as
Burke Dennings
1972
The Shadow of a Gunman (TV Movie)
as
Seumas Shields
1972
Banacek (TV Series)
as
Michele Lanier
- No Sign of the Cross (1972) - Michele Lanier
1970
A Day at the Beach
as
Ticket Seller
1970
My Partner the Ghost (TV Series)
as
Joe Hudson
- The Ghost Talks (1970) - Joe Hudson
1970
Start the Revolution Without Me
as
Jacques
1970
The Yin and the Yang of Mr. Go
as
Leo Zimmerman (as Jack McGowran)
1969
Parkin's Patch (TV Series)
as
Danny Shea
- The Birmingham Con (1969) - Danny Shea
1969
Age of Consent
as
Nat Kelly
1968
Beginning to End (TV Movie)
as
Unnamed Man
1968
The Champions (TV Series)
as
Banner B. Banner
- Happening (1968) - Banner B. Banner
1968
ITV Playhouse (TV Series)
as
Cheese & Egg [C.E.Petty]
- There's a Hole in Your Dustbin Delilah (1968) - Cheese & Egg [C.E.Petty]
1968
Wonderwall
as
Prof. Oscar Collins
1968
BBC Play of the Month (TV Series)
as
Trinculo
- The Tempest (1968) - Trinculo
1968
Half Hour Story (TV Series)
as
Alec
- The Event (1968) - Alec
1967
The Inn Way Out (Short)
as
Irish Poet
1967
The Fearless Vampire Killers
as
Professor Abronsius
1967
How I Won the War
as
Juniper
1967
Sanctuary (TV Series)
as
Kevin Moriarty
- The Voice of His Calling (1967) - Kevin Moriarty
1967
The Avengers (TV Series)
as
Professor Poole
- The Winged Avenger (1967) - Professor Poole
1966
Beginning to End (TV Movie)
1966
The Stable Door (Short)
as
The Mob (as Jack Macgowran)
1966
Eh, Joe? (TV Short)
as
Joe
1966
The Wednesday Play (TV Series)
as
Brother Michael
- Silent Song (1966) - Brother Michael
1966
Thirty-Minute Theatre (TV Series)
as
Coates
- Four-Way Incident (1966) - Coates
1965
Armchair Mystery Theatre (TV Series)
as
Albert Brady
- Charlie Never Warned Us-What a Wild Night This Would Be (1965) - Albert Brady
1965
Theatre 625 (TV Series)
as
Jeremiah Hudson
- Esther's Altar (1965) - Jeremiah Hudson
1965
Secret Agent (TV Series)
as
Shorty Pratt
- Such Men Are Dangerous (1965) - Shorty Pratt
1964
Gideon C.I.D. (TV Series)
as
'Happy' Roden
- Big Fish Little Fish (1964) - 'Happy' Roden
1964
Thursday Theatre (TV Series)
as
Father
- Point of Departure (1964) - Father
1964
Drama 61-67 (TV Series)
as
Herbert Reynolds
- Studio '64: The Happy Moorings (1964) - Herbert Reynolds
1963
Sergeant Cork (TV Series)
as
Drummer
- The Case of the Fenian Men (1963) - Drummer
1963
Espionage (TV Series)
as
Matt Youghal
- He Rises on Sunday and We on Monday (1963) - Matt Youghal
1963
First Night (TV Series)
as
Kelly
- The Strain (1963) - Kelly
1963
Z Cars (TV Series)
as
Fenton
- Lucky Accident (1963) - Fenton
1963
24-Hour Call (TV Series)
as
Joey
- Better Live Than Die (1963) - Joey
1962
Zero One (TV Series)
as
Lonnie
- Donovan's Disaster (1962) - Lonnie (as Jack MacGowan)
1962
Mix Me a Person
as
Terence
1962
Night Creatures
as
Frightened Man
1962
Two and Two Make Six
as
Night Porter
1958
ITV Play of the Week (TV Series)
as
Mike Duffy / Fluther Good / Huish / ...
- All My Own Work (1961) - Mike Duffy
- The Plough and the Stars (1961) - Fluther Good
- Ebb Tide (1959) - Huish
- Dinner with the Family (1958) - The Butler
1961
Time Remembered (TV Movie)
as
The Taxl-Driver
1961
Probation Officer (TV Series)
as
Long-Ears
- Episode #2.26 (1961) - Long-Ears
1960
Danger Man (TV Series)
as
Launcelot Prior
- The Nurse (1960) - Launcelot Prior
1959
A Christmas Journey (TV Movie)
as
Stranger
1959
The Rough and Ready Lot (TV Movie)
as
Captain Kelly
1959
Chance Meeting
as
Postman
1959
The Boy and the Bridge
as
Market Porter
1959
Darby O'Gill and the Little People
as
Phadrig Oge
1959
The Magical World of Disney (TV Series)
as
Phadrig Oge
- I Captured the King of the Leprechauns (1959) - Phadrig Oge
1959
The Giant Behemoth
as
Dr. Sampson - the Paleontologist (as Jack McGowran)
1958
She Didn't Say No
as
William Bates
1955
Sailor of Fortune (TV Series)
as
Sean, Irish Deck Hand / Sean - Irish Deck Hand / Sean
- It Started in Paris (1958) - Sean, Irish Deck Hand
- The Desert Bus (1958) - Sean, Irish Deck Hand
- The Final Bargain (1958) - Sean - Irish Deck Hand
- The King's Four Wives (1958) - Sean, Irish Deck Hand
- Hearse at High Noon (1958) - Sean, Irish Deck Hand
- The Counterfeit Cigars (1958) - Sean - Irish Deck Hand
- Crete Story (1958) - Sean - Irish Deck Hand
- The Diamond Chips (1957) - Sean, Irish Deck Hand
- The Lost Portrait (1957) - Sean, Irish Deck Hand
- The Dead Paratrooper (1957) - Sean, Irish Deck Hand
- Aircraft in the Desert (1957) - Sean, Irish Deck Hand
- The Golden Head (1957) - Sean, Irish Deck Hand
- The Million Dollar Rose Tree (1957) - Sean, Irish Deck Hand
- Port Jeopardy (1957) - Sean - Irish Deck Hand
- Tangier (1957) - Sean
- Cargo: Dynamite (1957) - Sean
- Castle for Sale (1957) - Sean, Irish Deck Hand
- The Eastern Lighthouse (1957) - Sean, Irish Deck Hand
- Desert Tomb (1957) - Sean, Irish Deck Hand
- Ship on the Reef (1957) - Sean, Irish Deck Hand
- The Desert Hostages (1956) - Sean, Irish Deck Hand (credit only)
- The Crescent and the Star (1956) - Sean, Irish Deck Hand
- Death at Sunset (1955) - Sean, Irish Deck Hand
1958
Armchair Theatre (TV Series)
- No Flags for Geebang (1958)
1958
Murder Bag (TV Series)
- Case 27 (1958)
1957
Educated Evans (TV Series)
as
Tim Cooley
- The Particular Beauty (1957) - Tim Cooley
1957
Overseas Press Club - Exclusive! (TV Series)
as
Jimmy Walsh
- The Unknown Man (1957) - Jimmy Walsh
1957
The Rising of the Moon
as
Mickey J. - the poitín maker (1st Episode)
1955
BBC Sunday-Night Theatre (TV Series)
as
Michael Donovan / Crampsey / Eben, a pedlar
- The Last Troubadour (1957) - Michael Donovan
- The Devil Came from Dublin (1955) - Crampsey
- Family Portrait (1955) - Eben, a pedlar
1956
Panic in the Parlor
as
Toddy (uncredited)
1956
Raiders of the River
as
Alf Barber (as Jack McGowran)
1955
The Prince and the Pauper (TV Series)
as
Patch Eye
- The Beggars (1955) - Patch Eye
1953
The Titfield Thunderbolt
as
Vernon Crump (as Jack McGowran)
1953
Terror on a Train
as
Bearded Man in Hostel (uncredited)
1952
The Gentle Gunman
as
Patsy McGuire (as Jack McGowran)
1952
The Quiet Man
as
Ignatius Feeney (as Jack McGowran)
1951
No Resting Place
as
Billy Kyle
Writer
1966
Beginning to End (TV Movie) (deviser - uncredited)
Self
1972
Omnibus (TV Series documentary)
- The Wit & World of George Bernard Shaw (1972)
1971
The David Frost Show (TV Series)
as
Self
- Episode #3.100 (1971) - Self
1968
Faithful Departed (Documentary short)(voice)
1968
Once More with Felix (TV Series)
as
Self
- Episode #1.6 (1968) - Self
1955
This Is Your Life (TV Series documentary)
as
Self
- Eamonn Andrews (1955) - Self
Archive Footage
2023
Compression (TV Series documentary)
- Compression Cul-de-sac de Roman Polanski (2023)
2019
¿De dónde salen estos doblajes? (Video documentary short)
as
Professor Abronsius
2011
George Harrison: Living in the Material World (Documentary)
as
Self
2010
Special Collector's Edition (TV Series)
as
Professor Abronsius
- Especial Scope (2010) - Professor Abronsius (uncredited)
1991
The Republic Pictures Story (TV Movie documentary)
as
Ignatius Feeney (clip from The Quiet Man (1952)) (uncredited)
1984
Samuel Beckett: Silence to Silence (Documentary)
as
Actor - Extracts from 'Beginning to End'
1967
Lionpower from MGM (Documentary short)
as
Professor Abronsius (uncredited)
References
Jack MacGowran Wikipedia
(Text) CC BY-SA