JKT48 (read as "J. K. T. Forty-eight") is an Indonesian idol group whose name is derived from its based city of Jakarta and the Japanese idol group AKB48. Formed in 2011, it is the first AKB48 sister group outside Japan and adopts the concept of "idols you can meet". Fans can attend daily performances at the group's theater, which was built as a close replica to the AKB48 Theater in Akihabara.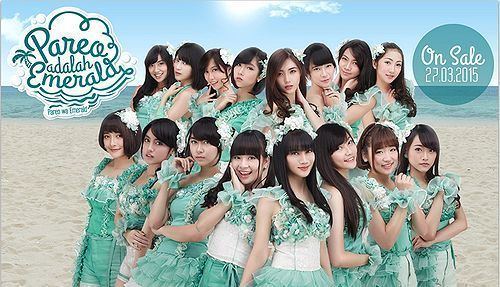 Producer Yasushi Akimoto decided to bring the AKB48 concept to Indonesia because the group had begun to develop a fan base in the country. Indonesia's growing economy was seen as a potential market by many Japanese companies, and Akimoto established a franchising partnership with Dentsu Media Group Indonesia to replicate the AKB48 business model. Dentsu Media Group Indonesia then cooperate with the country's largest media conglomerate Global Mediacom (MNC Media) as JKT48 official media partner.
While JKT48 does not restrict membership by nationality, applicants must be residents of Indonesia. The group has 50 members team + 10 trainees + 16 trainee candidates (as of Augustus 2016) members and released its first studio album Heavy Rotation on 16 February 2013 via Hits Records, a division of MNC subsidiary PT Star Media Nusantara. It performs songs by AKB48 and other sister groups that are translated into Indonesian.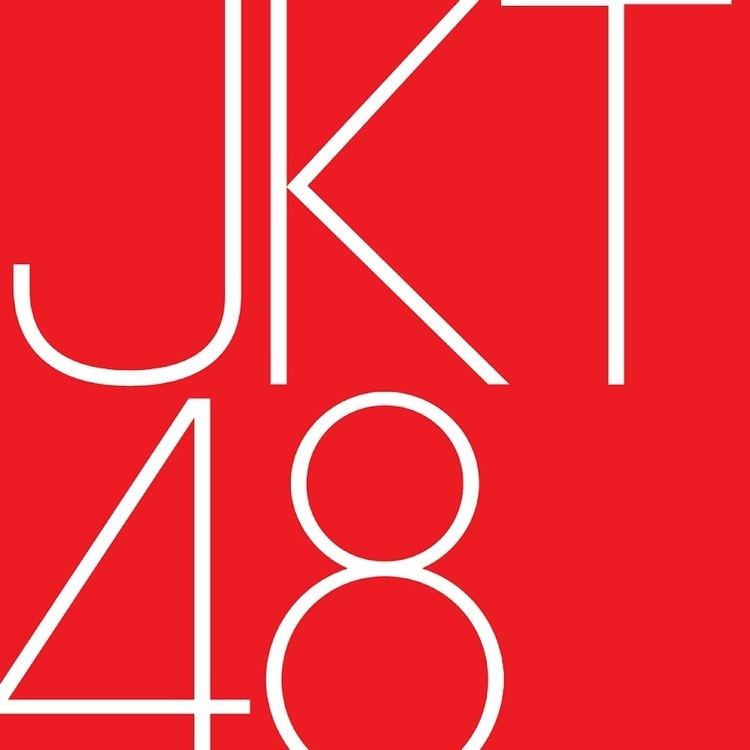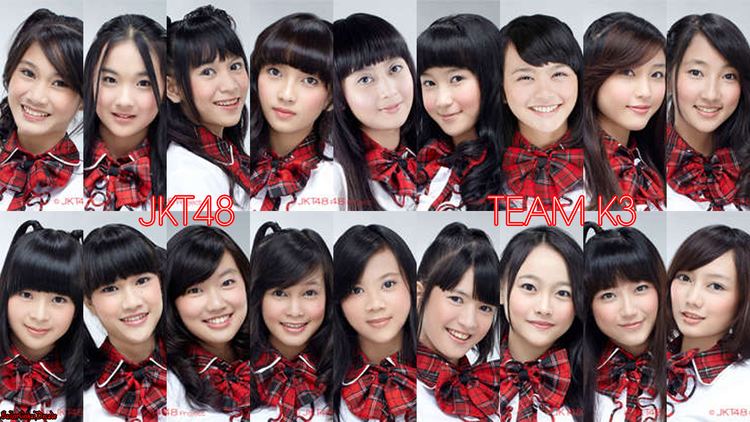 Much like AKB48, the female Japanese idol group formed in 2005 in the Akihabara, Tokyo, JKT48 is based on the concept of idols with whom fans can "'meet', or at least develop a similar feeling of intimacy". JKT48 takes its name from the group's base city of Jakarta, Indonesia. The country was seen as a potential market for the idol business because of its relatively young population—As of 2012 about half are under the age of 30—and the popularity of Japanese manga series, such as Slam Dunk and One Piece. In order to bring the concept of AKB48 to Indonesia, producer Yasushi Akimoto and Dentsu Media Group Indonesia partnered with the country's largest media conglomerate, Global Mediacom (MNC Media),and Rakuten.
In an interview on CNN's TalkAsia program, Akimoto responded to the question of why he selected Indonesia as the first target of AKB48's overseas expansion. He said, "People in Indonesia were interested in AKB48. That is why we decided to try it in Jakarta. Kids watched AKB on the internet and they want to do the same, but they don't know whether they have talent. Also it's difficult [for them] to go to Japan to audition." Then Rakuten–MNC Chief Marketing Officer Reino Barack and Arya Sinulingga recounted of his visit to Japan, "When I watched AKB48's theater performance in Akihabara, I sensed the potential for a new business in Indonesia."
The formation of JKT48 was announced on 11 September 2011 at an AKB48 event held at Makuhari Messe in Chiba, Japan. Applicant interviews took place in late September, and the first auditions were held 8–9 October. AKB48 member Minami Takahashi also visited Jakarta during the auditions to promote JKT48 among fans of AKB48. Applicants did not have to be Indonesian citizens, but they must reside in the country. Approximately 1,200 girls auditioned for the group, and 51 were selected to proceed to the second round. Finalists were judged based on their dance performance of "Heavy Rotation", from AKB48's single of the same name, and their performance of a song of their choice. JKT48's 28 first generation members, ages 12–21, were selected on 2 November. JKT48 made its first public appearance on 17 December on the live music program 100% Ampuh on Global TV and performed "Heavy Rotation", with lyrics translated into Indonesian.
As part of the concept of "idols you can meet every day", AKB48 performs daily at its theater in Akihabara. The JKT48 management team aimed to accomplish this same principle and began scouting locations in Jakarta for the group's own theater in early 2012. An unoccupied site in the fX Sudirman shopping mall was selected as the theater's eventual location, and planning for its renovation began in April. In the meantime, the first theater performances were held 17–20 May at a temporary stage in the Nyi Ageng Serang Building in Kuningan, Jakarta. The official theater opened on 8 September for daily performances with a set list of 16 songs that have been translated into Indonesian. The theater has a seating capacity of 180 and standing room for 30, and its design is a close replica of the AKB48 Theater.
JKT48 has also performed in Japan alongside other AKB48 sister groups. In its first performance in Japan, the group was a surprise guest at 2011 AKB48 Kōhaku Taikō Uta Gassen and performed the Indonesian version of "Aitakatta". It also performed alongside AKB48 and other sister groups at the 62nd NHK Kōhaku Uta Gassen with a total 210 members onstage. It also participated in the 2012 AKB48 concerts at Saitama Super Arena and Tokyo Dome.
Management began accepting applications for second generation members on 13 August 2012. Of the 4,500 applicants, approximately 200 were selected for interviews the following month. The pool was then narrowed down from 67 to 31 in a selection round held by RCTI. All 31 finalists were eventually chosen as second generation members at a final audition on 3 November in Japan. Additionally, AKB48 members Aki Takajō and Haruka Nakagawa, whose transfers to JKT48 were announced at the Tokyo Dome concert, officially began their activities with the group on 1 November and made their theater debut on 26 December. Nakagawa became interested in Jakarta during a visit with other members of AKB48 earlier in February.
JKT48 was scheduled to release its debut album in January 2013, but production was hampered because of flooding in Jakarta. To celebrate the release, the group's management team had distributed 100,000 free CD singles. Each single featured an Indonesian version of one of four songs: "Heavy Rotation", "Kimi no Koto ga Suki Dakara", "Baby! Baby! Baby!", and "Ponytail to Shushu". Members, some of whom were directly affected by the flooding, later held a charity event in order to raise funds for the city's relief efforts. The debut album, titled Heavy Rotation, had a limited release at the JKT48 Theater on 16 February and went on sale in music stores nationwide on 2 March. All previously released singles were included in the album.
On 4 February 2014, JKT48 announced the names of 63 finalists that are vying to become JKT48 trainees in the third generation. On 15 February, the group announced and performed its fifth single "Flying Get". On 24 February 2014, Rina Chikano was transferred from AKB48 to JKT48, Aki Takajo and Rena Nozawa's concurrent positions were cancelled.
On 26 April 2014 JKT48 held its first Senbatsu Election, with the 16 ranking members going to appear in JKT48's 6th Single, Gingham Check, released on 11 June 2014. On 27 August 2014 the group released Kokoro no Placard, with Shania Junianthia taking the centre position for the first time, and Rina Chikano and Thalia Ivanka Elizabeth appearing in senbatsu for the first time.
First Generation member Rica Leyona graduated from the group on 7 December 2014 at the "Kokoro no Placard" handshake event, and the group's 8th Single, Kaze wa Fuiteiru was released on 24 December 2014. On 20 February 2015, JKT48 held a collaboration concert with AKB48 in Jakarta. 15 members of AKB48 was sent to Jakarta for the concert, including Yui Yokoyama, Rie Kitahara and Asuka Kuramochi. On 27 March 2015, JKT48 released its 9th single, Pareo wa Emerald. On 2 May 2015, JKT48 held its second Senbatsu Election, with the 16 ranking members are featured in the group's 10th single Kibōteki Refrain, Jessica Veranda replaced Melody Nurramdhani as the winner of JKT48's second Senbatsu Election. On 26 August 2015, JKT48 released its 11th single, Halloween Night (song) the same day as AKB48's version of the song.
JKT48's line up has frequently changed due to additions, departures and team shuffles. As of February 5, 2017 the group consists of 70 members, divided among several teams: Team J with 21 members, Team KIII with 24 members, and Team T with 19 members. There is a team of research students, the number of which currently stands at 6. The General Manager of JKT48 is Melody Nurramdhani Laksani.
Heavy Rotation (2013)
Mahagita (2016)
JKT48 is billed as a "unique idol group with Indonesian culture". Harris Thayeb, President Director of the group's promotional agent Dentsu Media Group Indonesia, believed the group's concept "will make our idols more down to earth, being always nice and able to be greeted anytime". The group was seen as part of the "Cool Japan" brand adopted by the Japanese government to promote the country's culture around the world. JKT48 held a joint concert with AKB48 at the Japan Pop Culture Festival on 25 February 2012 at Balai Kartini in Jakarta. The event was sponsored by the Embassy of Japan, the Japanese Agency for Cultural Affairs, and the Indonesian Ministry of Tourism and Creative Economy. According to Junji Shimada, deputy to the Japanese ambassador, AKB48 was invited to perform because of its status as a Japanese pop icon, and the two sister groups represent the friendship between Japan and Indonesia.
JKT48 appeared in television shows almost daily after its debut and in television advertisements by Japanese companies that intend to capture a share of the rapidly growing Indonesian market. Otsuka Pharmaceutical hired JKT48 to promote the company's Pocari Sweat beverages one month after the group's first members were announced. Sharp Corporation selected JKT48 to appear at the company's promotional events, and Yamaha Motor Company hired the group in order to promote its line of fuel efficient Mio J scooters to Indonesian teens. Ezaki Glico also featured the group in its advertisements as part of an effort to grow sales in Indonesia to over Rp1 billion.
Teenagers and single young men make up the largest portion of the JKT48 and AKB48 fan base. Furthermore, some believe JKT48's idol concept is not representative of Indonesian culture.
A source who called themselves JKT Bunshun (spoof of Shukan Bunshun)posted photos of Jessica Vania or Jeje and a few other JKT48 members including Devi Kinal Putri, Shania Junianatha, Rezky Wiranti Dhike, Sendy Ariani, Chikano Rina, and Rica Leyona in a birthday party for a friend of Jeje and also photos of Jeje with a man named Patrick. It shocked JKT48 fans who started to question the golden rule of JKT48 (members are not allowed to have boyfriends). A fan even requested a hacker to hack her Twitter account.
On October 24, 2014, Jeje apologized to fans in tears.
Not only fans of JKT48 who also support this idol group, the management media from domestic and overseas also support this idol group. As for supportive management are as follows:
Media Nusantara Citra
Trans Corp
Surya Citra Media
Kompas Gramedia
Mahaka Media
Jawa Pos Media Corporation
Rajawali Corpora
Visi Media Asia
As for management support from overseas or adoption of Indonesia are as follows:
Dentsu, Inc. / PT. Dentsu Media Group Indonesia
Nickelodeon / MTV
Disney-ABC Television Group
FremantleMedia / PT Dunia Visitama Produksi
Endemol / Endemol Asia
Sony Pictures Entertainment
NBCUniversal
BBC Worldwide
Warner Bros. Television
Lionsgate
Metro Goldwyn Mayer
20th Century Fox Television
CBS