Covid-19
J. Lansing





Anthropologist






University of Michigan (1977), Wesleyan University (1972)




Perfect Order, The Balinese, Priests and programmers, The three worlds of Bali, Evil in the Morning of the World
J. Stephen Lansing (born 1950) is an American anthropologist, complexity scientist and Emeritus Professor of Anthropology at the University of Arizona. In Singapore he co-directs the Complexity Institute at Nanyang Technological University. He is especially known from his anthropological and ecological research in Bali, his work on simulation, and on complex adaptive systems.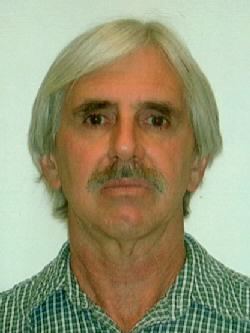 Lansing obtained his BA at Wesleyan University in 1972, his MA in Anthropology from University of Michigan in 1974, where in 1977 he also obtained his PhD in Anthropology. In 1976 he was doctoral fellow at the Institute for Advanced Study in Princeton, N.J.
After graduation Lansing in 1977 started his academic career at the University of Southern California as Assistant Professor. He became Associate Professor in 1983 and Professor in Anthropology from 1990 to 1996. From 1987 to 1992 he also chaired the Department of Anthropology. From 1995 to 1998 he was Professor of Anthropology and Professor at the School of Natural Resources and Environment at the University of Michigan. In 1998 he moved to the University of Arizona, where he was appointed Professor of Anthropology, and since 2002 also Professor of Ecology & Evolutionary Biology.
Since 1999 Lansing participates in the Santa Fe Institute, first as External Professor, from 2002 to 2007 as Professor an since 2007 as External Professor. Since 2008 he is also Senior Research Fellow at the Stockholm Resilience Centre at the Stockholm University.
Lansing's research interests range from "complexity and anthropology, sociocultural theory, ecological anthropology, resilience, poverty and development, Indonesian ethnography, Austronesian ethnography and prehistory, [to] ethnographic film."
Lansing, J. Stephen. Priests and programmers: technologies of power in the engineered landscape of Bali. Princeton University Press, 2009.
Lansing, J. Stephen. Perfect order: Recognizing complexity in Bali. Princeton University Press, 2012.
Articles, a selection:
Lansing, J. Stephen, and James N. Kremer. "Emergent properties of Balinese water temple networks: coadaptation on a rugged fitness landscape." American Anthropologist (1993): 97-114.
Lansing, J. Stephen. "Complex adaptive systems." Annual review of anthropology (2003): 183-204.
Lansing, J. S., Cox, M. P., Downey, S. S., Janssen, M. A., & Schoenfelder, J. W. (2009). "A robust budding model of Balinese water temple networks." World Archaeology, 41(1), 112-133.
J. Stephen Lansing Wikipedia