Iveta Mukuchyan (Armenian: Իվետա Մուկուչյան, [ivɛˈtɑ mukuˈtʃʰjɑn]; born 14 October 1986) is an Armenian singer, songwriter, model and actress. Born in Yerevan, she moved to Hamburg, Germany in 1992. In 2009, Mukuchyan returned to Armenia and auditioned for the fourth season of talent competition Hay Superstar, where she came in fifth place. In 2012, she auditioned for the second season of The Voice of Germany. In the same year El Style magazine named her "Sexiest Armenian".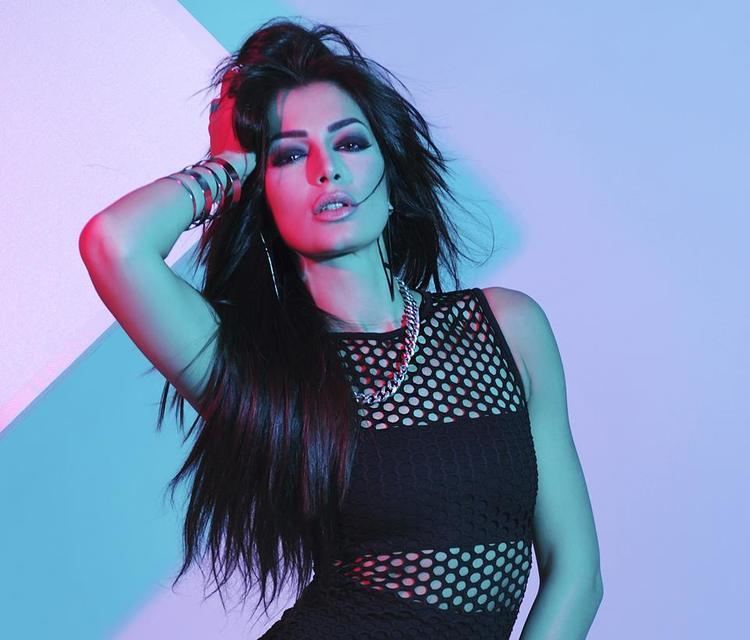 In May 2016, Mukuchyan represented Armenia at the Eurovision Song Contest 2016 with the song "LoveWave" and finished in 7th place in the final. In 2016, she also made her acting debut in Run Away Or Get Married.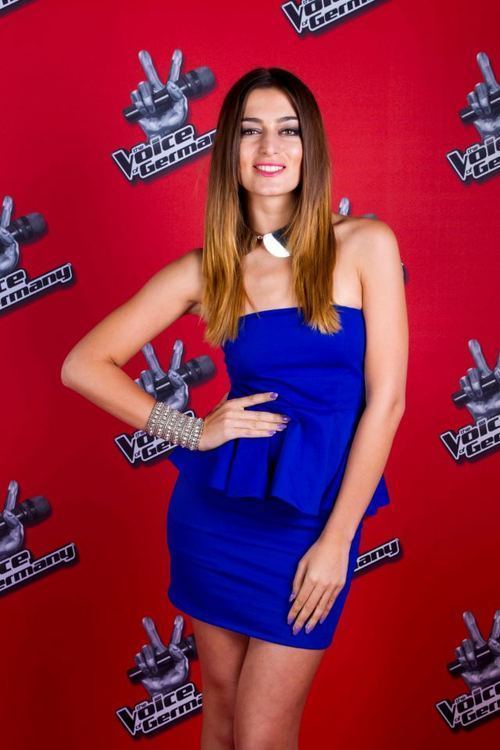 Iveta Mukuchyan was born in Yerevan, Armenia (then part of the Soviet Union) on 14 October 1986. She went to kindergarten in Yerevan. Her family moved to Germany in 1992. She went to school in Germany and from 1998 to 2006, she attended the Catholic Sankt-Ansgar-Schule in Hamburg. She returned to Armenia in 2009 as she says by "parents' advice" and stayed in her home country despite all the difficulties she had. Mukuchyan started studying jazz-vocal at the Yerevan Komitas State Conservatory. She has a sister, Marianna, who is a stylist.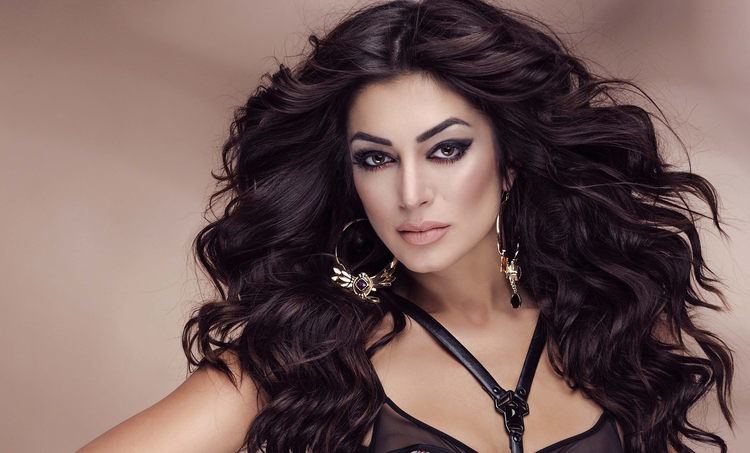 In 2009, Mukuchyan auditioned for the fourth season of talent competition Hay Superstar (Armenian version of the Pop Idol), where she came in fifth place. In 2010, Mukuchyan received the Discovery of the Year award at the Armenia Awards, which was held in Moscow, Russia. The following year, Iveta participated in a contest called Dance-Show (Parahandes) with his dance-friend Andranik. However, they were eliminated at the 5th week.
In 2012, she participated on the second season of The Voice of Germany reality talent show. She performed Loreen's "Euphoria". She was chosen by Xavier Naidoo to be part of his team. Mukuchyan was the winning contestant from Naidoo's team in the second phase of the contest, where the participants sang "Many Rivers to Cross". In December 2012, El Style named her "Sexiest Armenian" and featured her on the magazine's cover. In the same year Mukuchyan was featured in record producer Lazzaro's single "Freak", which gained wide reaction in Armenian media. In 2014, Lazzaro released another single titled "Summer Rain", which again features vocals by Mukuchyan.
In October 2015, Mukuchyan released the single "Simple like a Flower", along with a music video. In the same month Public Television of Armenia announced that Mukuchyan will represent Armenia at Eurovision Song Contest 2016 in Stockholm, Sweden. The song "LoveWave", composed by Lilith Navasardyan and Levon Navasardyan with lyrics by Mukuchyan and Stephanie Crutchfield, was announced as the Armenian entry on 19 February 2016. Mukuchyan premiered the song along with a music video on 2 March 2016. Mukuchyan also starred alongside Mkrtich Arzumanyan in the adventurous comedy Run Away Or Get Married, which was released in March 2016. At Eurovision Mukuchyan performed "LoveWave" in position 7 during the first semi-final, where she qualified for the final on 14 May 2016 and performed last in position 26. She finished the contest in 7th place with 249 points.
During the first semi-final on 10 May, Mukuchyan was seen holding the flag of the disputed territory of Nagorno-Karabakh Republic, sparking backlash from the Azeri press. The EBU and reference group released a statement the following day calling the incident a "serious breach" of its ban on political messages and stating that Armenia's public broadcaster would face sanctions and that "any further breach of the rules of the 2016 Eurovision Song Contest could lead to disqualification from this year's event or any successive editions." Mukuchyan responded stating: "My thoughts are with my Motherland. I want peace everywhere."
After Eurovision, she appeared as a guest star on many Armenian TV shows. She was also a jury member of Armenian National Selection of Eurovision 2017. On December 25, 2016, she released her debut EP titled IvaVerse. The EP offers a variety of styles of music genres and styles such as Pop and R&B. All singles she performed live at the enclosed shopping mall located near the Tsitsernakaberd called Dalma Garden Mall. In February 2017, Mukuchyan and Aram Mp3 released a collaborative single together titled "Dashterov". In May 2017, she was the Armenian spokesperson in the grand final of the Eurovision 2017. Later, Iveta appeared as a special guest in a musical program called "Benefis", which is about the most prominent Armenian singers and songwriters. On May 21, Mukuchyan, on her Facebook page, announced a new traditional project with Aram MP3 called "Dashterov". The first song "El Eghnim" of "Dashterov" was released on June 15 and the second one ("Let the wind blow") was released on June 22. On June 16, Mukuchyan and her sister were the special guests in morning program that airs on Yerkir Media. On June 21, Mukuchyan, on her official Facebook page, announced a new song with music-video called "Hayastan Jan", which premiered on June 26. The song became a single on August 11, 2017. She is also the composer of this song. In the same month, Iveta participated in a new project for helping all the children who suffer on cancer. Many Armenian prominent singers were also participating, such as Mihran Tsarukyan, Erik, Aram MP3. On July 4, Mukuchyan, on her Facebook page, posted the third song of "Dashterov" project called "Ghapama". The forth and the fifth songs of "Dashterov" were released respectively on July 7 and July 22. On July 20, Mukuchyan also noted that her brand called "Mukuchyan" will be released soon. Later, she announced a new movie project with Mher Mkrchyan and Arka Manukyan, which will be released this year. She wrote on her Facebook page: "I fell in love with acting and playing different characters. My first experience was with the amazing Mkrtich Arzumanyan and now I was allowed to work with Mher Mkrchyan and Arka Manukyan for a new movie project that will be in the theaters this year. It is a very different character than I played before. I'm sure you gonna be just as much surprised as I was."