Years active

1961–present




Parents

Asajiro Takahata





Role

Film director




Name

Isao Takahata




Awards

Leopard of Honour







Born

October 29, 1935 (age 80) (

1935-10-29

)

Ujiyamada, Mie Prefecture, Japan




Occupation

Film director, screenwriter, producer




Education

University of Tokyo (1954–1959)




Movies

The Tale of Princess Kaguya, Grave of the Fireflies, Only Yesterday, Pom Poko, My Neighbors the Yama




Similar People

Hayao Miyazaki, Toshio Suzuki, Akiyuki Nosaka, Atsuko Takahata, Joe Hisaishi




Organizations founded

Studio Ghibli



Dp 30 tiff 14 isao takahata the tale of princess kaguya
Isao Takahata (高畑 勲, Takahata Isao, born October 29, 1935) is a Japanese film director, animator, screenwriter and producer who has earned critical international acclaim for his work as a director of anime films. Takahata is the co-founder of Studio Ghibli along with long-time collaborative partner Hayao Miyazaki. He has directed films such as the grim, war-themed Grave of the Fireflies, the romantic drama Only Yesterday, the ecological adventure Pom Poko, and the comedy My Neighbors the Yamadas. Takahata's most recent film is The Tale of the Princess Kaguya, which was nominated for an Academy Award in the category Best Animated Feature Film at the 87th Academy Awards. Takahata does not draw and had not worked as an animator before he became a full-fledged director. According to Hayao Miyazaki, "Music and study are his hobbies". He was born in the same town as fellow director Kon Ichikawa, while Japanese film giant Yasujirō Ozu was raised by his father in nearby Matsusaka.
Contents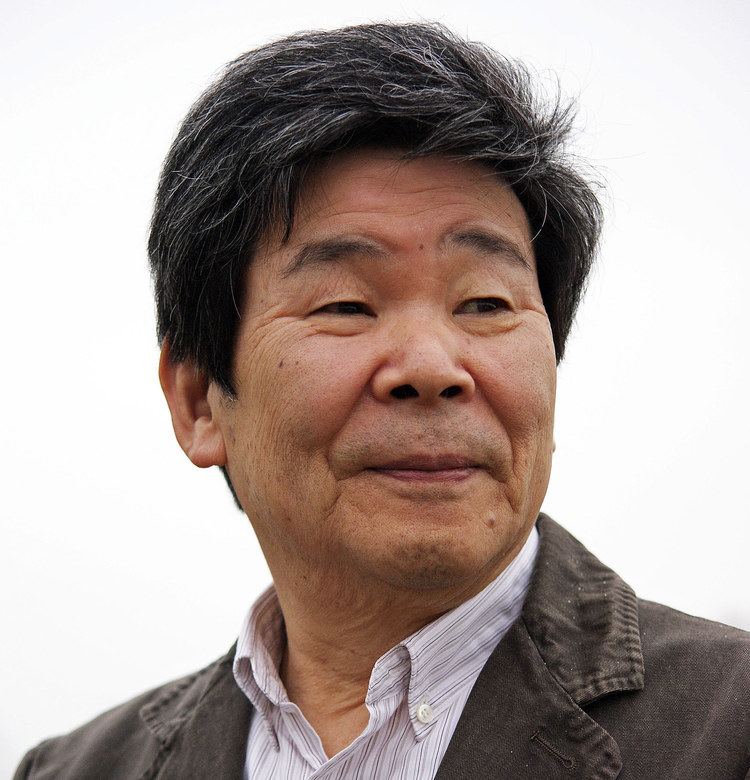 Life and career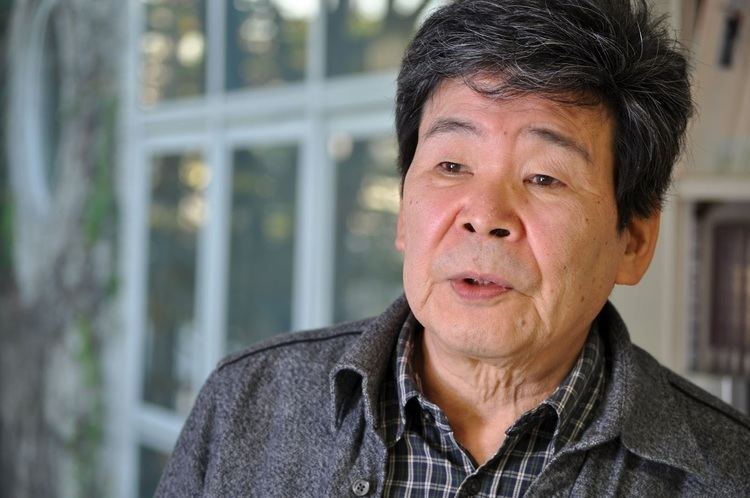 Takahata was born in Ujiyamada (now Ise), Mie prefecture, Japan. On June 29, 1945, at just nine years old, he survived a major US air raid on Okayama City. Later on in life, after seeing a French animated cartoon feature called Le Roi et l'Oiseau (The King and the Mockingbird) he became intrigued by the animation that was used. He graduated from the University of Tokyo French literature course in 1959. While he was job hunting at his university, Takahata was tempted to join Toei Animation by a friend who knew the company wanted an assistant director. He took the company's entrance examination, and was hired. The reason he decided to join the company was his thought that "If it was animation, I can be something interesting, too". Ten people joined the company that same year which made it hard for Takahata competitive wise to later achieve the status of director. Takahata finally directed his first film after he was recommended for the position by his instructor Yasuo Ōtsuka. His directorial debut was Hols: Prince of the Sun which unfortunately ended up being a commercial failure resulting in his demotion. The remaining staff members who had not been demoted for the failure of Hols went on to work on a different Toei film. Unable to move forward, in 1971 Takahata left Toei Animation along with Yōichi Kotabe, and Hayao Miyazaki to make the animated feature Pippi Longstocking. To make this happen, he transferred to an animation studio called "A Production" (now known as Shin-Ei Animation) which was founded by his former superior Daikichiro Kusube (楠部大吉郎, くすべ だいきちろう). The last thing was to acquire the animation rights and to hunt for locations. Takahata, and Miyazaki travelled to Sweden but were met with a dead end when author Astrid Lindgren turned them away ending their hopes for Pippi. Later in the same year they both requested to direct episodes seven, and onward of the first Lupin III TV series anime as at the time it was suffering from low ratings. The offer was accepted by animation director Yasuo Ōtsuka, who was also an old acquaintance. They accepted the offer under the condition that their names were not to be released, and the direction credited to only "A production directors group". Although his directing in the original was well received, he did not participate in the second series leaving Miyazaki to go ahead with the work.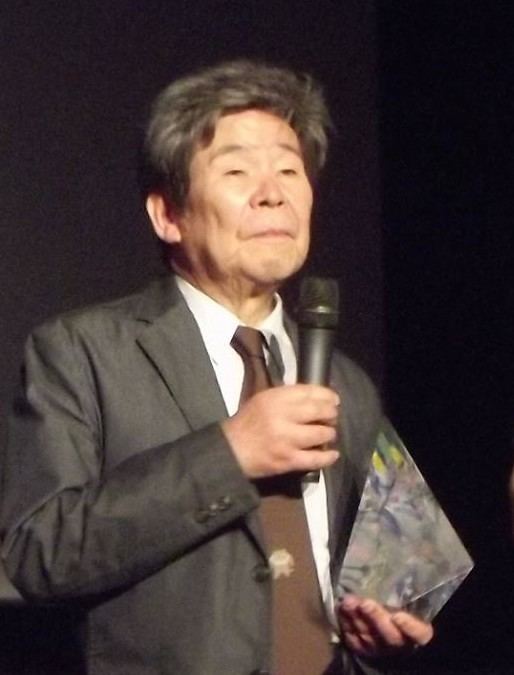 Later in 1971, Zuiyo Enterprise invited Takahata, Kotabe, and Miyazaki to direct an animated series of the novel Heidi to which all three accepted. The resulting series was called Heidi, Girl of the Alps. When the production section of Zuiyo was established as a subsidiary company of the animated cartoon production of Zuiyo Eizo (now known as Nippon Animation), they both joined the company. In 1981, Yasuo Otsuka who belonged to Tokyo Movie Shinsha/Telecom Animation Film Co., Ltd. offered to turn Miyazaki's Jarinko Chie, じゃりん子チエ (meaning Chie the Brat) into an animated cartoon. When he approached his colleague Miyazaki about the idea though he refused, unable to get an answer he then consulted Takahata who also expressed disapproval. Takahata had a change of heart though when he visited Osaka (which was the stage for the story), and felt that the world drawn in the comic was actually there. He left Nippon Animation to take the request, and moved to Telecom. The work was praised which resulted in him being chief director of a spinoff TV animation series. In 1982, Takahata was elected the director of Little Nemo — the work that tried to be produced so that Telecom could move to the United States . He went to America with Miyazaki (who later joined Telecom), and Otsuka, but they were met with discord when it came to Japan-U.S production techniques. The discord resulted in Takahata resignation from Telecom, he was followed by others which included Miyazaki. While the prospect failed, the cultural exchange was born between Japanese animators, and seniors of Disney who had been cooperating in the Little Nemo project.
Takahata was later invited by Miyazaki to join his animation production company Studio Ghibli to which he accepted, this came after the success of Miyazaki's Nausicaä of the Valley of the Wind. The first movie directed by Takahata for Ghibli was Grave of the Fireflies. The film was widely acclaimed by film critics, like prominent and influential film critic Roger Ebert who considered it "one of the greatest war films ever made". Takahata went on to do the music direction for Miyazaki when it came to Kiki's Delivery Service. On November 4, 2007, Takahata was awarded the Special Award at the Kobe Animation Awards. After more than ten years in November 2013 his latest movie Kaguya-hime no Monogatari was released, which earned him an Academy Award nomination for Best Animated Feature. Takahata most recently served as an artistic producer for The Red Turtle, the first feature film of Dutch animator and director Michaël Dudok de Wit. The film premiered in September 2016.
Influences and style
Takahata's films have had a major influence on Hayao Miyazaki, prompting animator Yasuo Ōtsuka to say that Miyazaki gets his sense of social responsibility from Takahata and that without him, Miyazaki would probably just be interested in comic book stuff. As with Miyazaki, Takahata and Michel Ocelot are great admirers of each other's work. Ocelot names Takahata's Grave of the Fireflies and Pom Poko among his favourite films.
References
Isao Takahata Wikipedia
(Text) CC BY-SA