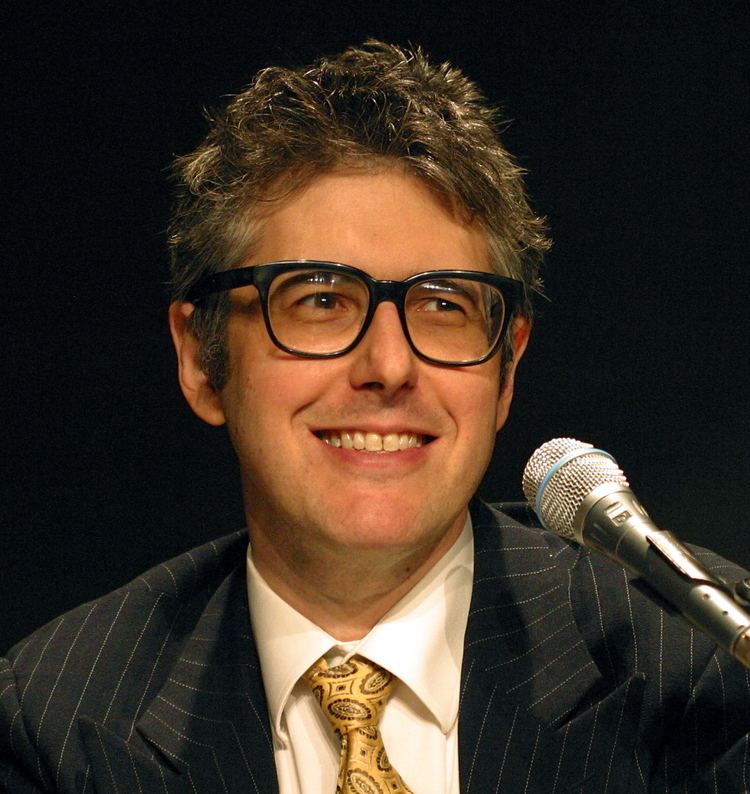 Glass was born in Baltimore, Maryland, United States, to Jewish parents Barry Glass, an accountant, and Shirley Glass, a psychologist, infidelity researcher, and author whom The New York Times called "the godmother of infidelity research."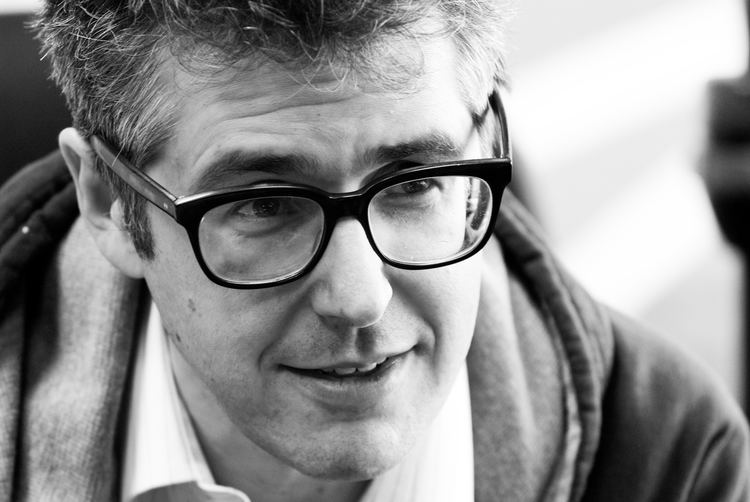 He is the first cousin once removed of composer Philip Glass, who has appeared on Glass' show and whose music can often be heard on the program.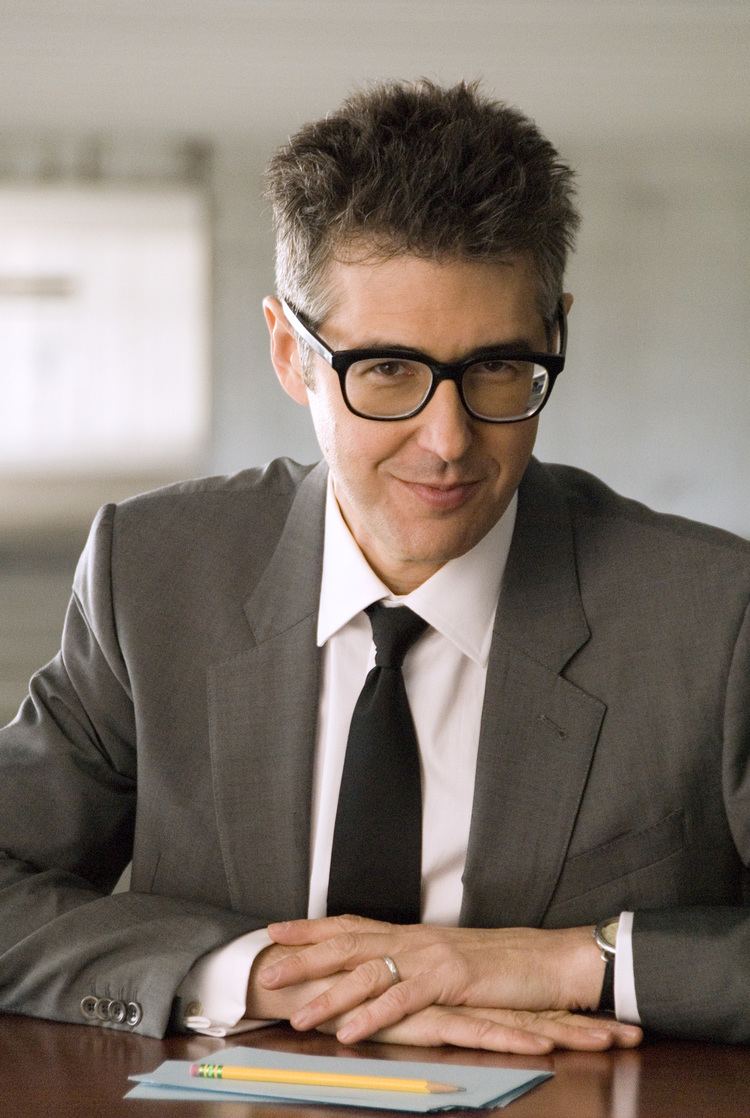 Glass attended Milford Mill High School in Baltimore County where he was active in student theater, student government, and yearbook; he was also the co-editor of the student literary magazine. He played the part of Captain George Brackett in Milford's 1975 production of South Pacific, Lowe in their 1976 production of Damn Yankees, and Bud Frump in their 1977 production of How To Succeed in Business Without Really Trying; along with his involvement on stage, he was a member of the Thespian Society. Glass has remarked that his style of journalism is heavily influenced by the musicals he enjoyed when he was younger, especially the three-act structure of Fiddler on the Roof.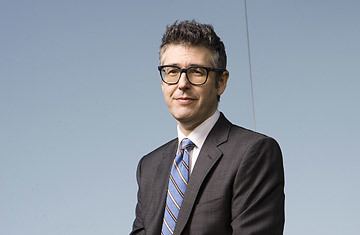 Glass was involved in student government during his junior and senior years, as a member of the executive board. His involvement in yearbook started in tenth grade and continued until his graduation in 1977. A rather popular and outgoing student, Glass also was involved with the morning announcements, as well as being a member of the Milford Mill Honor Society in 1977. While in high school, he wrote jokes for Baltimore radio personality Johnny Walker.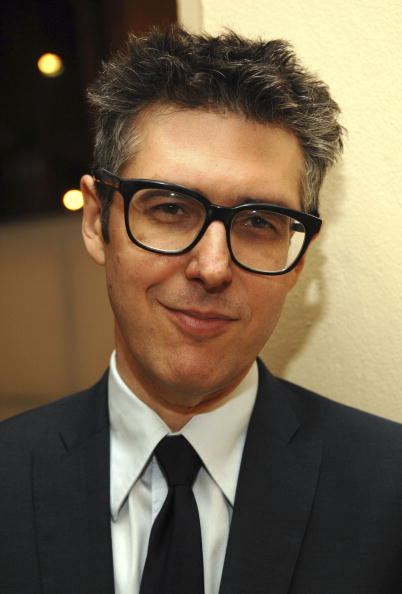 After graduation from high school, he initially attended Northwestern University, in Evanston, Illinois, but transferred to Brown University, where he concentrated in semiotics and graduated in 1982.
Glass has worked in public radio for some 30 years. At 19 he began as an intern at National Public Radio's headquarters in Washington, DC. He was a reporter and host on several NPR programs, including Morning Edition, All Things Considered, and Talk of the Nation. Glass wrote,
The very first National Public Radio show that I worked on was Joe Frank's. I think I was influenced in a huge way... Before I saw Joe put together a show, I had never thought about radio as a place where you could tell a certain kind of story.
From November 1990 until September 1995, with NPR producer Gary Covino, he co-hosted a weekly local program on Chicago Public Radio called "The Wild Room." In 1993, Glass said,
I like to think of it as the only show on public radio other than "Car Talk" that both Daniel Schorr [NPR news analyst] and Kurt Cobain [lead singer/guitarist of Nirvana] could listen to. I think it's appropriate that the show [which aired on Friday evenings] is on a station that most people don't listen to at a time when most people won't hear it. And the fact that public radio never puts a new show on the air or takes any off is definitely to our advantage.
During this time, he spent two years reporting on the Chicago Public Schools—one year at a high school, and another at an elementary school. The largest finding of his investigations was that smaller class sizes would contribute to more success in impoverished, inner-city schools.
In 1995, the MacArthur Foundation approached Torey Malatia, general manager of Chicago Public Radio, with an offer of US$150,000 to produce a show featuring local Chicago writers and performance artists. Malatia approached Glass, who countered that he wanted to do a weekly program with a budget of US$300,000. In 1998 Covino told the Chicago Reader, "The show he proposed was The Wild Room. He just didn't call it The Wild Room." Covino continued to produce The Wild Room until February 1996.
Glass invited David Sedaris to read his essays on NPR, which led to Sedaris's success as an independent author. Glass also produced Sedaris's commentaries on NPR.
Since 1995, he has hosted and produced This American Life, from WBEZ and its parent company, Chicago Public Media. The show was syndicated nationally in June 1996 by Public Radio International and has been national ever since. PRI was eager to take on the program, even as NPR passed on it. Chicago Public Media announced it would begin self-distribution of "This American Life" starting July 1, 2014, through Public Radio Exchange (PRX).
This American Life reaches more than 1.7 million listeners on more than 500 stations weekly, with an average listening time of 48 minutes. Glass can be heard in all but four episodes. In July 2013, the 500th show was aired.
On November 17, 2005, This American Life celebrated its tenth anniversary. The following week, as a special show celebrating the anniversary, the first episode, "New Beginnings," was re-broadcast. Prior to this, the first episode had never been aired outside of Chicago. When the first episode was broadcast in 1995, the show was known as Your Radio Playhouse. That first episode includes interviews with talk-show host Joe Franklin and Ira's mother, as well as stories by Kevin Kelly, founding editor of Wired, and performance artist Lawrence Steger.
In May 2009, the This American Life radio show episode "Return to the Scene of the Crime" was broadcast live to more than 300 movie theaters.
In 2009, Glass was named the recipient of the Edward R. Murrow Award for Outstanding Contributions to Public Radio.
In 2011 Ira Glass earned the George Polk Award in Radio Reporting for "Very Tough Love," an hour-long report that showed alarmingly severe punishments being meted out by a county drug court judge in Georgia. Drug courts were set up to emphasize rehabilitation instead of incarceration, but Glass's investigation revealed that Judge Amanda Williams strayed far from the principles and philosophy by routinely piling on jail sentences for relapses. One 17-year-old girl, initially in trouble for forging two small checks on her father's account, was facing more than 10 years in jail. Following the airing of "Very Tough Love," Georgia's Judicial Qualifying Commission filed 14 ethical misconduct charges against Williams. Within weeks of the filing of charges, Williams stepped down from the bench and agreed never to seek other judicial offices.
In 2012 Glass was awarded a Doctorate of Humane Letters honoris causa from Goucher College in Baltimore.
In May 2013, Glass received the Medal for Spoken Language from the American Academy of Arts and Letters.
Glass was inducted into the National Radio Hall of Fame in November 2014.
In September 1999, Glass collaborated on a comic book, Radio: An Illustrated Guide, with Jessica Abel. The book shows how This American Life is produced, and how to produce your own radio program.
In 2006, he served as one of the executive producers of the feature film Unaccompanied Minors. It is based on the true story of what happened to This American Life contributing editor Susan Burton and her sister Betsy at an airport on the day before Christmas. Burton had already produced a segment on This American Life about the same experience before the story was adapted to film.
In October 2007, he published the anthology The New Kings of Nonfiction.
On March 22, 2007, Glass and company began airing a television version of This American Life as half-hour episodes on the Showtime network. During an interview with Patt Morrison on 89.3 KPCC, Southern California Public Radio, Glass said that he lost 30 pounds (14 kg) for this venture. The show aired for thirteen episodes over two seasons, and ended in 2009 because of the heavy workload required to produce it.
In 2012, Glass co-wrote and produced comedian Mike Birbiglia's film Sleepwalk with Me and they both went on a country-wide promotional tour for the film, not only giving interviews, but making visits to theaters to introduce the film.
In 2013, Glass partnered with Monica Bill Barnes & Company to produce Three Acts, Two Dancers, One Radio Host, working alongside Monica Bill Barnes and Anna Bass.
For Valentine's Day 2014, for American users only, Glass provided the introduction for an interactive Google logo on the search engine's homepage. Each candy heart on which the user clicked played a different short story of unusual love, in the same style as This American Life.
Glass was credited as a co-producer in Mike Birbiglia's 2016 film 'Don't Think Twice', alongside Miranda Bailey and Amanda Marshall.
On April 25, 2008, Glass again appeared on The Late Show. On April 22, 2009, Glass appeared as the featured guest on The Colbert Report. He also was on TBTL on September 18, 2009. Glass served as the monologist for ASSSSCAT at the Upright Citizens Brigade Theatre in New York on February 21, 2010. He appeared in a green motion capture suit in a John Hodgman segment on The Daily Show with Jon Stewart on Thursday, November 4, 2010, where he acted as the main character of the Grand Theft Auto: Vice City video game. Glass appeared on the June 24, 2011 edition of Adam Carolla's podcast, where they discussed The Adam Carolla Podcast, claiming the title of "Most Downloaded Podcast" from the Guinness Book of World Records. On September 17, 2011, Glass participated in the Drunk Show at the Eugene Mirman Comedy Festival, during which Glass became so drunk he blacked out and vomited backstage. On September 19, 2011, Glass appeared on WTF Live with Marc Maron, which aired as Episode 213 of WTF with Marc Maron on September 26, 2011. Ira Glass guest co-hosted Dan Savage's sex-advice podcast, "Savage Love," on January 31, 2012. He also lent his voice to The Simpsons in Season 22 in the episode entitled "Elementary School Musical."
On May 18, 2012, Glass gave the commencement address for the Goucher College class of 2012 graduation ceremony, where he also received an honorary degree. On September 17, 2012, Glass made a special voice appearance on The Colbert Report with Stephen Colbert to promote Mike Birbiglia's film Sleepwalk with Me, and to invite Colbert to take part in a This American Life episode.
Archival footage of Ira Glass is used in the film We Cause Scenes, which premiered at the 2013 South by Southwest conference.
Glass appeared in the extended cut of John Hodgman's Netflix comedy special John Hodgman: Ragnarok.
In 2014, Glass appeared as himself in the film adaption of the U.S. television series Veronica Mars.
On Monday, November 24, 2014 Glass appeared on the Here's The Thing podcast.
Glass married Anaheed Alani, a writer and editor, in August 2005. "We have the entire Middle East crisis in our house", jokes Glass. "Her mom is Christian and her dad is Muslim, from Iraq."
In 2016, it was reported that Glass and his wife were being sued by their condo board due to reportedly failing to assist in securing an exterminator to examine the building in which they resided, aggravating an "infestation of bedbugs."
In March 2017, Glass announced on This American Life that he had separated from his wife "a few years ago."
On April 17, 2017, Glass reportedly filed for divorce from his wife.
Glass has stated on This American Life that he is a staunch atheist. "It's not like I don't feel like I'm a Jew. I feel like I don't have a choice about being a Jew. Your cultural heritage isn't like a suitcase you can lose at the airport. I have no choice about it. It is who I am. I can't choose that. It's a fact of me," Glass begins. "But even when I was 14 or 15, it didn't make that much sense to me that there was this Big Daddy who created the world and would act so crazy in the Old Testament. That we made up these stories to make ourselves feel good and explain the world seems like a much more reasonable explanation. I've tried to believe in God, but I simply don't."
Atheism aside, "some years I have a nostalgic feeling to go into a shul and I'll go in for a High Holiday service," reveals Glass, who has fond memories of his childhood rabbi's enthralling sermons. "Rabbi Seymour Esrog was really funny, a great storyteller. He was so good that even the kids would stay and watch him. He'd tell a funny anecdote, something really moving, and go for a big finish. That's what the show is," he compares, acknowledging the rabbi's influence.
Ira Glass has stated that "Christians get a really bad rap in the media" and that contrary to the way they are portrayed in pop-culture, the Christians in his life "were all incredibly wonderful and thoughtful."