Indru Pol Endrum Vaazhga (Tamil: இன்று போல் என்றும் வாழ்க English: Live Always Like Today), is a 1977 Indian Tamil movie directed by K. Shankar, starring M. G. Ramachandran in the lead role, with Radha Saluja, Pandari Bai, M. N. Nambiar, Vijayakumar and Vennira Aadai Nirmala enacting supporting roles.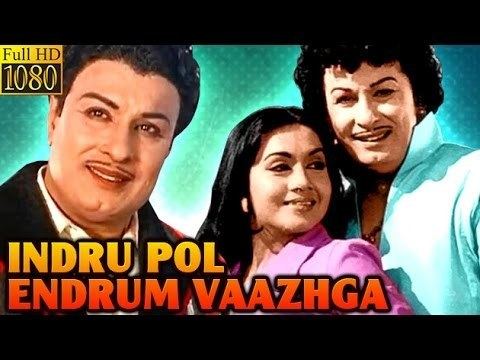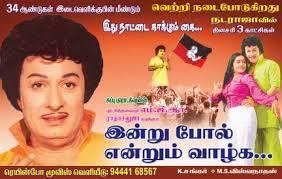 Because it was humbled that by his betrothed, Murugan (MGR) a nice provincial, puts itself to find in the capital, an even more beautiful and more intelligent wife who will be the liked for what he is : A simple man of the campaign.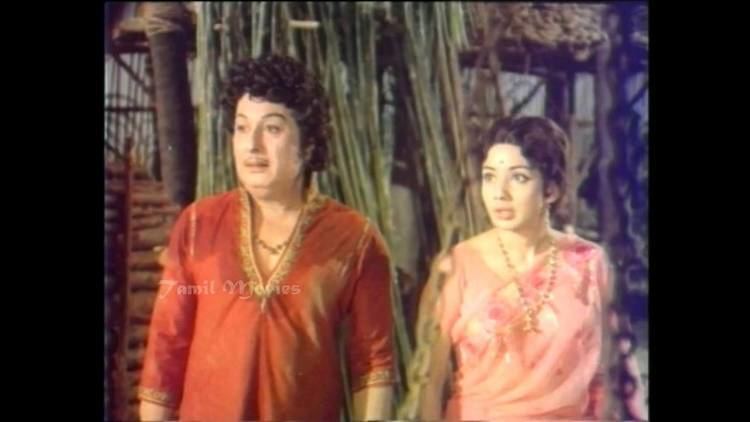 He will not be at the end of his surprises but will finally find the one person in a million of the name of Mainaga (Radha Saluja).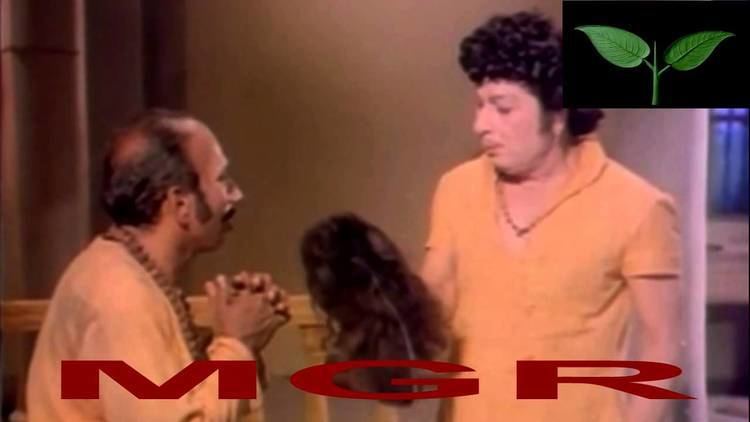 The casting is in the same order as the credits in the opening of the movie, except those not mentioned.
In this film, the flag of Anna D.M.K. was used (by MGR) in the opening song, "Ithu nattai kaakkum kai..."
He had already appeared in the previous year in Uzhaikkum Karangal, in another song, "Naalai ulagai aala..."
But the first raising of this flag, in a movie, is in 1973, in the credits of the opening of Ulagam Sutrum Valiban, when appears the logo of the company of MGR, Emgiyaar Pictures Limited.
After Idhayakkani, it is the second and last movie with the couple main MGR-Radha Saluja.
Indru Pol Endrum Vaazhga is also the last one staged of K. Shankar for MGR. He will bring his big knowledge and experience on the last MGR, Madhuraiyai Meetta Sundharapandiyan, as attending only.